Ethnic politics is dominating the election race in Rakhine State, where an increasingly confident Rakhine National Party covets the chief minister's position and the divide between Buddhists and Muslims continues to fester.
By MRATT KYAW THU | FRONTIER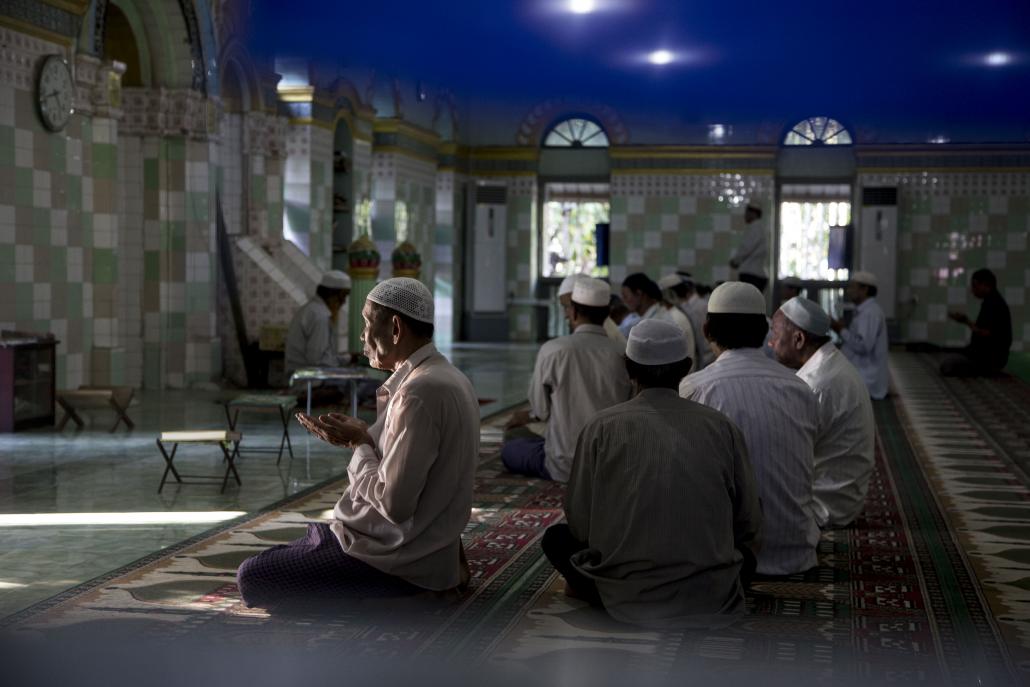 Communal tensions found expression in a barrage of religion-related questions from ethnic Rakhine voters to National League for Democracy leader Daw Aung San Suu Kyi during her campaign visits to Taunggok, Thandwe and Gwa in the southern part of the state earlier this month.
The questions to a clearly irritated NLD leader reflected the powerful influence of the hardline Buddhist Association for the Protection of Race and Religion, especially in Rakhine, where communal relations have been fraught since the tragic events of 2012.
The recent celebrations by the Association, known by its Myanmar acronym as Ma Ba Tha, of the enactment by parliament of the four "race and religion" laws it helped to draft, and campaign slogans by the ruling Union Solidarity and Development Party that emphasise nationalism have added to the concerns of the largely disenfranchised Muslim community in Rakhine.
A government decision earlier this year to invalidate the temporary identity documents known as white cards disenfranchised most Muslims in Rakhine, leaving them without a collective political voice at a time when their concern about the future is acute.
One of their main concerns is how the Muslim community will be regarded by the next chief minister of the state, who ethnic Rakhine hope will be one of their own.
Muslims were talking in their mosques every day about Ma Ba Tha celebrating the race and religion laws, U Mohammad Shazi, 47, from Maungdaw Township in northern Rakhine, told Frontier.
"That makes us worried about our future, including how the next chief minister will behave towards us," he said.
For the ethnic Rakhine, the issue of a Rakhine becoming the next chief minister is one of the most important of the election. A constitutional provision requiring the president to appoint state and region chief ministers ensures that the issue has the potential to generate controversy after the ballot.
Most ethnic Rakhine are adamant that a Rakhine be the next chief minister of the state, one of Myanmar's least developed and poorest states or regions.
"We need our own ethnic leader for our state, our development and for other matters because we believe that only Rakhine people can understand our situation and feelings," said Ko Ran Lunn Aung, 20, from Kyaukphyu Township.
General Maung Maung Ohn, the former Deputy Minister of Border Affairs in the Union government, was appointed chief minister in June last year to replace an ethnic Rakhine, U Hla Maung Tin, who was said to have voluntarily resigned.
U Hla Maung Tin, a member of the Union Solidarity and Development Party appointed by President U Thein Sein, had come under criticism for having failed to control the rioting in the state capital, Sittwe, in late March 2014, when mobs ransacked the offices and warehouses of United Nations agencies and non-government organisations.
Tensions among Rakhine were inflamed when a 12-year-old girl was killed by a stray bullet when police opened fire to disperse the rioters.
"He [U Hla Maung Tin] had nothing to show of his achievements in his term and he was soft when controlling his cabinet, that's why he was replaced by U Maung Maung Ohn," said Ko Ran Lunn Aung.
Supporters of the Rakhine National Party insist that one of its members becomes the next chief minister.
"It's correct that we want our ethnic leader but it must not be from USDP or any other party except our Rakhine National Party," RNP vice president U Than Win told Frontier in an interview at Toungup Township earlier this month.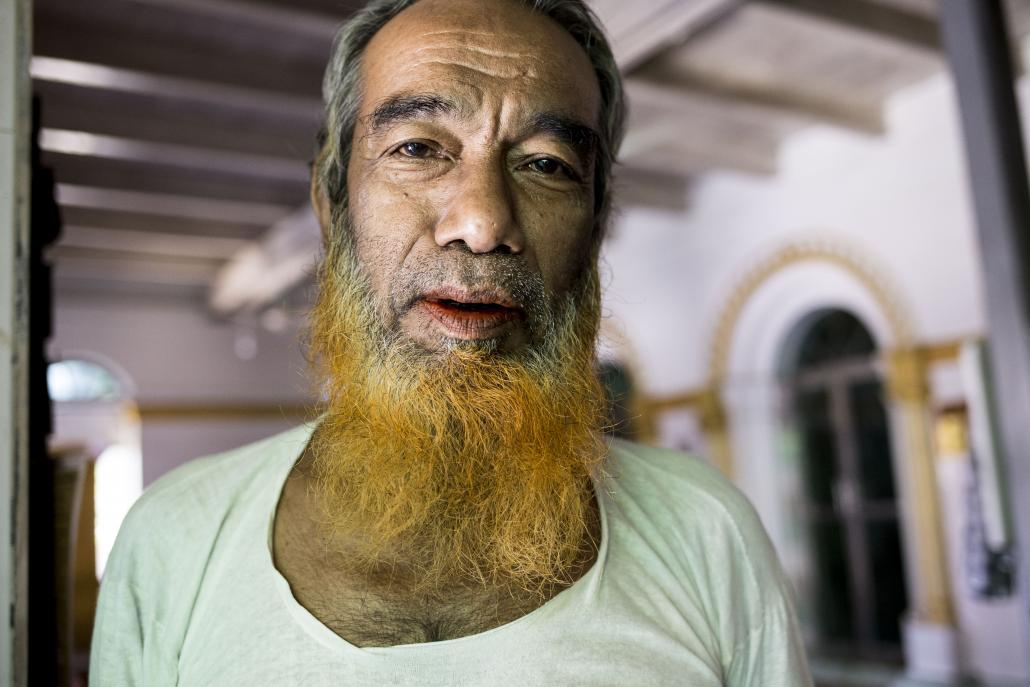 There were protests over the appointment of U Maung Maung Ohn last year but he has since been credited with the sharp decline in communal unrest.
U Maung Maung Ohn, who resigned as chief minister on August 25, is seeking election to the Rakhine Hluttaw as the USDP's candidate in a constituency in Ann Township.
"He was a nice person for his term and we like him but we will vote our ethnic party RNP because we believe in our leader Dr Aye Maung," Sittwe resident U Thein Zan, 50, told Frontier.
In an interview with Voice of America on October 19, U Maung Maung Ohn said he could solve the "Bengali problem" if re-appointed chief minister, adding that a fence being built along the border with Bangladesh would solve the problem of illegal immigrants.
He also acknowledged that finding a complete solution would be a huge challenge.
"It is a dream to think that this problem will absolutely disappear," he said.
The Rakhine National Party, founded in March 2014 from a merger between the Rakhine Nationalities Development Party and the Arakan League for Democracy, is confident of a landslide victory in the state.
In the 2010 election, the RNDP won 18 of the 47 seats in the Rakhine Hluttaw — the only state in which a local party performed better than the USDP – and the RNP is hoping to win at least 25 seats next month, theoretically giving it enough votes to choose a chief minister.
"If we could form the cabinet in the Rakhine State government and our leader would be a chief minister, we believe that we can manage and decide our future by ourselves, and we can manage our border security problems by ourselves clearly," said U Than Win.
The state had been in "chaos" since 2010 because it was being ruled by the ethnic Bamar USDP, he said.
However, RNP leader Dr Aye Maung's ambitions of becoming chief minister may have been thwarted by the dramatic ouster of Thura U Shwe Mann as chairman of the USDP in August.
The RNP's deputy leader, U Khine Pyi Soe, said Dr Aye Maung had told a party meeting in May that Thura U Shwe Mann had promised to help him become chief minister.
Muslims in Rakhine who have not been disenfranchised say they will be voting for the NLD.
"If the RNP wins the election, the situation will be worse than before," said Thandwe resident U Abdul Wahid, 56.
"We want equality from our government but the RNP won't give us that justice, I'm sure. So we want the NLD to win in Rakhine," said U Abdul Wahid, who has been head of the Jamaat mosque, the biggest in Thandwe, for the past 41 years.
The Kaman Muslim community, which is officially recognised as one of the country's national races and mainly lives in Rakhine, has its own party but U Abdul Wahid doubted it could effectively represent the state's Muslims.
"We also have a Kaman party that was formed by ethnic Kaman people and supported by Muslims but I think that they could not do any development and justice for us, so we'll vote surely NLD," he said.