Cancellations due to Rakhine violence need to prompt a broader discussion about the many issues holding back the growth of an equitable tourism sector – and how they can be addressed.
By KYAW SWAR MIN | FRONTIER
IN LIGHT of the current Rakhine crisis, many inbound travel agencies are reporting a considerable number of cancellations for already signed and paid for trips to Myanmar.
Obviously, the international press coverage of the crisis alleging that the Myanmar military is responsible for ethnic cleansing doesn't help our international image.
Travellers who cancelled their trip to Myanmar are not overly worried for their safety; they just think it is not ethical to support a government that mistreats a minority in such a violent manner. They prefer to wait and see when and how this crisis will be resolved before bringing their tourist dollars to our country.
The Ministry of Hotels and Tourism and trade bodies such as the Myanmar Tourism Marketing and the Myanmar Tourism Federation have already published a number of statements and articles insisting that Myanmar remains a peace-loving country. They have reinforced that it is perfectly safe to travel to major tourist destinations if travellers abide by the rules and do not venture into restricted areas.
The "big four" – the major destinations of Yangon, Bagan, Mandalay and Inle Lake – are in the heartland of Buddhist Myanmar and risks to travellers' safety are minimal. This is also being communicated by many countries' official travel advisory services. The United Kingdom, Canada, United States and most European countries have recommended avoiding travel to Rakhine State (excluding Ngapali) and some parts of Shan and Kachin States that the Myanmar authorities do not allow visitors to travel to anyway. These services nevertheless assure potential travellers that most parts of Myanmar are safe.
So, what more can be done to counter this setback for our tourism industry?
For one, it is imperative that our government show some goodwill and make it widely known in the international arena that what is presented abroad in the news is only a part of the reality. It is not sufficient to act like US President Donald Trump and deny all this devastating press coverage and label it fake news. The voice of Ms Priscilla Clapp, an American diplomat who knows Myanmar well, and other learned and respected scholars could be associated with this counter-narrative to give it more credibility.
In parallel to these political statements to reveal the entire scope of the situation, a positive media campaign should be launched to show the world the beauty of Myanmar and the very reasons why tourists who do visit become so enamoured with the country. More money should be spent on tourism promotion. As the saying goes, it takes money to make money. Such a campaign, financed by the Ministry of Hotels and Tourism along with institutional partners, should be highly visible in international media. The examples of Thailand and Malaysia come to mind with their prestigious and no doubt costly advertisement campaigns that have worked so well for them.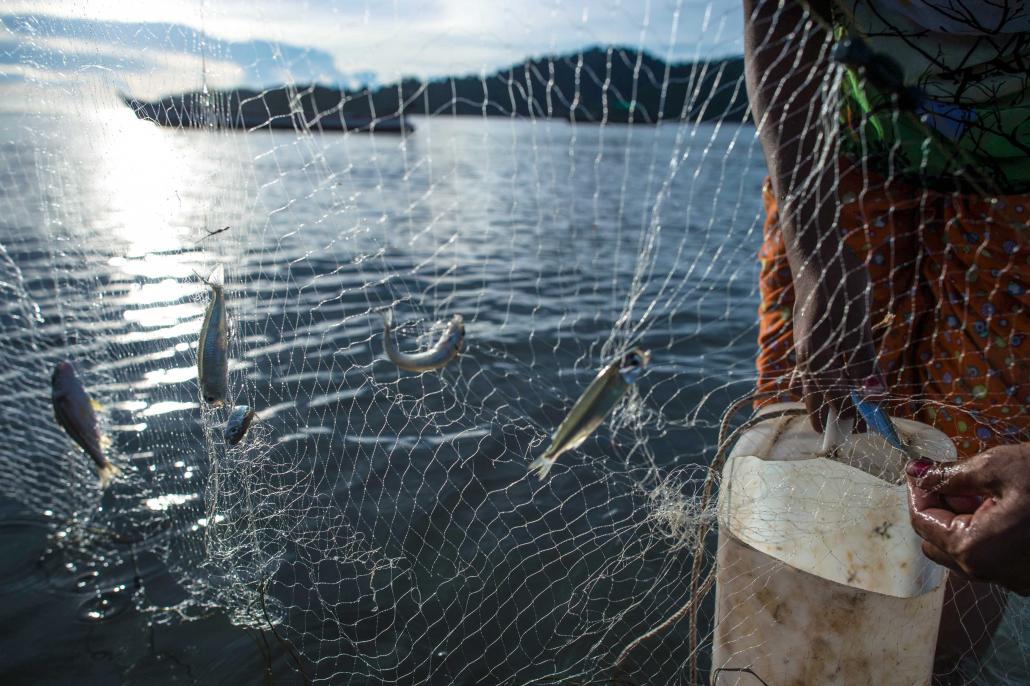 The international film industry could be approached and invited to film feature movies that show off our unique attractions. Thailand has benefited significantly from movies such as The Beach, which starred Leonardo DiCaprio and was filmed at a beautiful island, Ko Phi Phi Leh. More than 500 feature movies and countless advertisements have been produced in Thailand, all contributing to broadcast mostly positive images of the country to the rest of the world.
International tourism shows such as ITB in Berlin or WTM in London are incredible showcases to promote tourism. Countries like Thailand or Vietnam invest a lot of money in huge, spectacular pavilions. They enjoy handsome rewards as a result.
Social media is important these days and should not be forgotten. Users on these platforms have the power to influence large portions of the foreign public and to reverse the tide of negative press that Myanmar is experiencing. Familiarisation trips, where international travel writers are invited to visit the country free of charge, can also bring tremendous exposure.
Showing the diversity of our 135 ethnic groups, the pristine natural beauty of our land, the rich historical past, the comfortable way river cruises offer to tourists, the genuine kindness of Myanmar people, the new possibilities created by the advent of community-based tourism – all these elements should be highlighted and broadcast far and wide in TV campaigns.
Myanmar also needs to let the world know that it has changed as a destination. What once was a very limited offer in terms of hospitality services has matured and the country is now capable of welcoming many, many more tourists. New, world-class hotels have been built, modern buses travel the country's roads and airlines are offering more flights on new routes. All of these new developments need to be communicated to paint a better picture of Myanmar overseas, particularly to travel agents.
In order to help Myanmar tour operators reach a larger audience, the Ministry of Tourism and Hotels could hire the services of IT gurus to help agencies build and refine appropriate websites of world-class quality that are capable of drawing attention and translate into a larger volume of sales.
One of the challenges is encouraging visitors to look beyond the "big four" and stay longer than the average 10-12 days. We need to acknowledge that not all tourists are interested in historical and cultural assets. Some people just want beach holidays. Others want to immerse themselves in nature or engage in activities like hiking. Areas like Hpa-An, Hsipaw, Indawgyi Lake, the beaches of Dawei or the Myeik Archipelago would be more tempting if the high price of hotels was not limiting the number of days tourists can afford to spend in Myanmar. Obviously, if hotels were priced at par with our neighbors in Southeast Asia, competitiveness would be greatly strengthened.
Nightlife is also a powerful asset. Not all tourists want to go to bed at 9pm. The idea of hotel zones that are away from the centre of town is not necessarily appealing to tourists who want to mingle with the local people. They want to experience what life is really about for Myanmar people when they are not struggling at work and are taking the time to enjoy the evening.
Alliances with neighbouring countries should also be fostered. Initiatives like the one to promote the visiting of Bagan and Cambodia's Angkor Wat in sequence are just an example of what can be established.
The reality is though that cheaper and more diverse tourism offerings in Thailand, Vietnam or Cambodia translate into more visitors over longer periods for those countries. Many tourists holiday in Thailand year after year. Maybe cost has something to do with this: Charters full of Europeans and Russians fill the hotels in beach resorts in Thailand, where they can enjoy a week for US$1000, flight and hotel included. Is Myanmar prepared to target this huge market?
Along with the modernisation of Myanmar's tourism infrastructure, a change of mentality is also necessary. Attitudes steeped in the long years of authoritarian rule must evolve.
Being proud of one's religion is commendable. But it looks excessive when tourists are imprisoned for disconnecting the blaring loudspeaker of a monastery at 10pm. This image of intolerance does nothing to attract foreign visitors.
Tourists paying double the fare for domestic flights and outrageous fees to enter certain pagodas when locals pay nothing are also not traveller-friendly. The authorities should know that very few countries that practise such double standards. There might be some truth in the old saying that you catch more flies with honey than vinegar.
In conclusion, there is much to be done to grow our tourism industry to levels that benefit the whole nation. The Rakhine crisis might be a proper time to contemplate what measures are needed so that Myanmar can enjoy a similar level of success as our ASEAN neighbours.
This article was first featured in the Discover Myanmar special edition of Frontier published in October 2017.