The largest monastic school in the country has more than 9,000 students, and while the curriculum is the same as the state sector, the approach is vastly different.
By OLIVER SLOW | FRONTIER
WHEN ARMED conflict broke out in his hometown of Hpakant, Kachin State, in 2008, the government school that Ko Aung Myin Thu was attending closed down. He was in Grade 9 at the time and passionate about learning, but suddenly found himself without access to education.
"During that time our country was in crisis," said Aung Myin Thu, referring to Cyclone Nargis, which devastated the Ayeyarwady Delta in May of that year, and the military government's repression of pro-democracy activists.
For Aung Myin Thu, the situation was bleak. But then his mother heard an advertisement on the radio for the Phaung Daw Oo Monastic School in Mandalay. She encouraged him to move to Myanmar's second biggest city and continue his studies there.
"It was a good decision, definitely," he told Frontier.
Aung Myin Thu completed his education at the school before enrolling in its Pre-College Program. In 2016 he moved to New Zealand to take a Democratic Studies course in the capital, Wellington. He returned to Myanmar last year to take up a role as manager of the Pre-College Program that prepared him so well for his time abroad.
Phaung Daw Oo was founded in 1993 by two brothers, both Buddhist monks: U Nayaka and U Zawtika. It opened with fewer than 500 students and just a handful of teachers. Today it is the largest monastic school in the country, with about 9,000 students at the primary, middle and high school levels, as well as the Pre-College Program and the Phaung Daw Oo International University.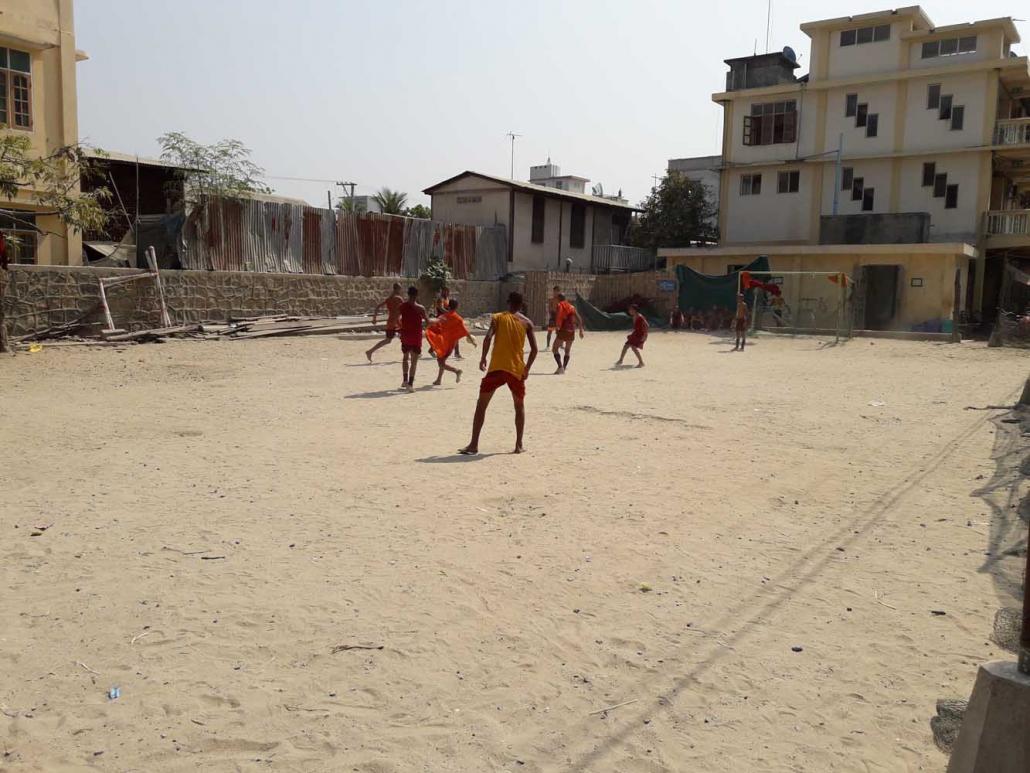 Education and health services are provided free of charge to the students, said Zawtika, the school's vice principal. The school relies heavily on funding from abroad, and during the interview Zawtika pointed proudly at some of the buildings surrounding his office.
"That one is from Australia," he said, pointing to one building. "And that one is Japan, that Germany. That one UK."
He said that for many families the monastic system was the only way of accessing education.
"As you know, poverty is a big problem in our country and many children and their families cannot afford to pay for public schools," said Zawtika. "Here the money is donated, so we are able to give education and health services totally free."
The curriculum at Phaung Daw Oo is the same as in government schools, but the approach to learning is entirely different. While state schools in Myanmar are infamous for their rote teaching style, Phaung Daw Oo focuses on a child-centred approach that Zawtika said encourages students to think critically.
"Our country is going towards democracy. Without good education, this democracy will take a very long time, but if our people have a good education, it will help on our journey to democracy," he said.
Despite being a monastic school, it is not exclusively for Buddhists.
"People from all religious backgrounds come here to attend. We have Muslims, Christians, Buddhists and Hindus; all different religions, all different ethnic groups living together," he said.
The Pre-College Program, which Aung Myin Thu leads, is a 15-month "bridging" programme offering a diploma of liberal arts. Thirteen months of the programme are taught in classrooms, and for the other two months the students conduct "service learning" in local communities.
Accepting 20 students per year, the programme is now up to its fifth batch.
"We have 80 alumni so far, about 40 percent of which have had scholarships to study abroad," said Aung Myin Thu.
PCP student Ma Tin Moe Htay has ambitions to study abroad. Originally from Shwebo, Sagaing Region, she moved to Phaung Daw Oo in Grade 9 because her parents could no longer afford to send her to a state school.
She appreciates the different approach to learning at the monastic school. "It's totally different," she said. "At the government school our teachers give us very strict orders and control us very strongly – I didn't like it. But here we have a lot more freedom to learn."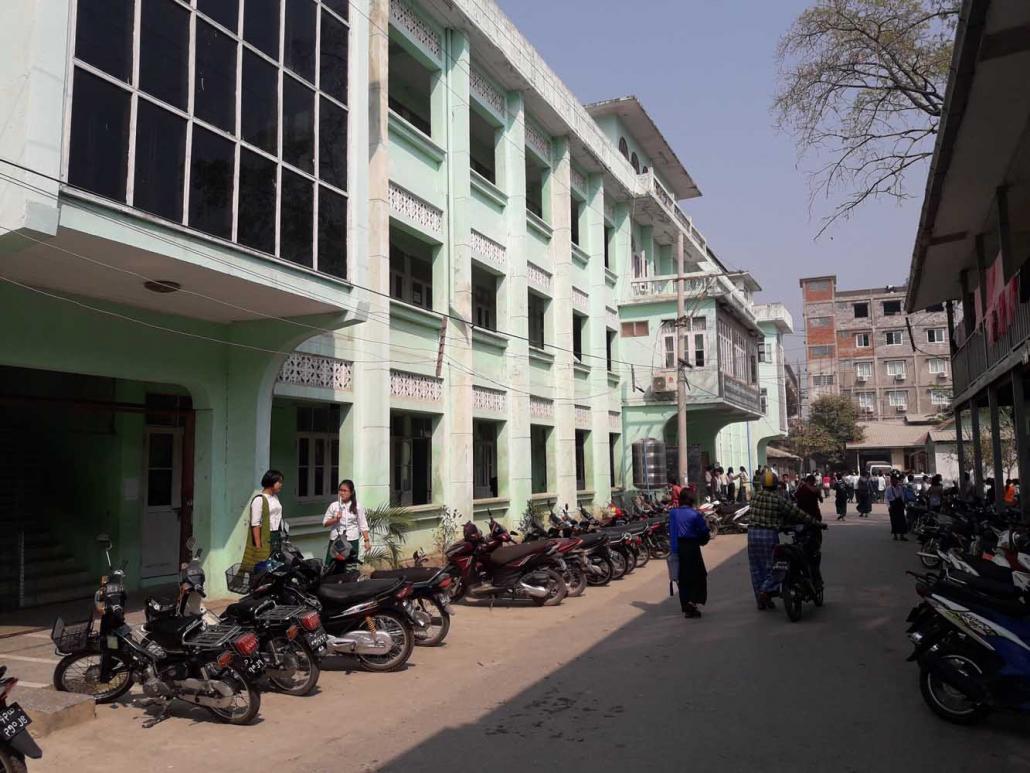 As the daughter of farmers, Tin Moe Htay said that when she goes abroad she wants to study environmental issues such as climate change.
"My parents have had so many problems because of the weather situation. Last year they tried to grow paddy, but they couldn't because of the weather. I want to learn more about this and how it affects us," he said.
Her fellow PCP student Ko Ye Ko Oo is originally from Kawlin Township, Sagaing Region, and moved to Mandalay in Grade 8 when his parents, who are also farmers, could no longer afford to send him to a government school. Like Tin Moe Htay, he wants to study the impact of environmental issues on the agriculture sector.
"We have floods, we have droughts, we have many challenges here," he said. "I'm very passionate about environmental science and that's what this school has done; it has helped me learn about my dream, and to help develop to our community."
TOP PHOTO: Buddhist monk U Nayaka gives lectures to students at Phaung Daw Oo Monastic School in Mandalay. (EPA)