PUMA ENERGY has been among the first winners from Myanmar's new investment law, recently becoming the first foreign company to get the green light to import, distribute and sell fuel products. It's just the latest venture for Puma, which entered the country three years ago, recently opened a storage terminal at Thilawa and soon plans to expand into LPG.
Country manager David Holden tells Frontier's Thomas Kean what customers can expect from Puma's planned fuel retail business, the resistance it's facing from incumbent domestic players and how the company's joint venture on jet fuel has helped prepare the aviation sector for expansion.
One of your businesses, Puma Energy Asia Sun, recently became the first foreign investor to get permission from the Myanmar Investment Commission to import, distribute and sell fuel, breaking a monopoly held by local companies. As a policy decision from the government, how significant was that?
It's a very significant moment and I think the new investment law, if implemented in the way the government would like to implement it … should make investment easier and should simplify the process. It should make international investment more attractive for sure.
If I look at the general downstream infrastructure in the country, there is a lot of upgrading that is required. The general state of terminals and tankage and retail outlets is low so I think if you want to improve the standards then international investment can only help that.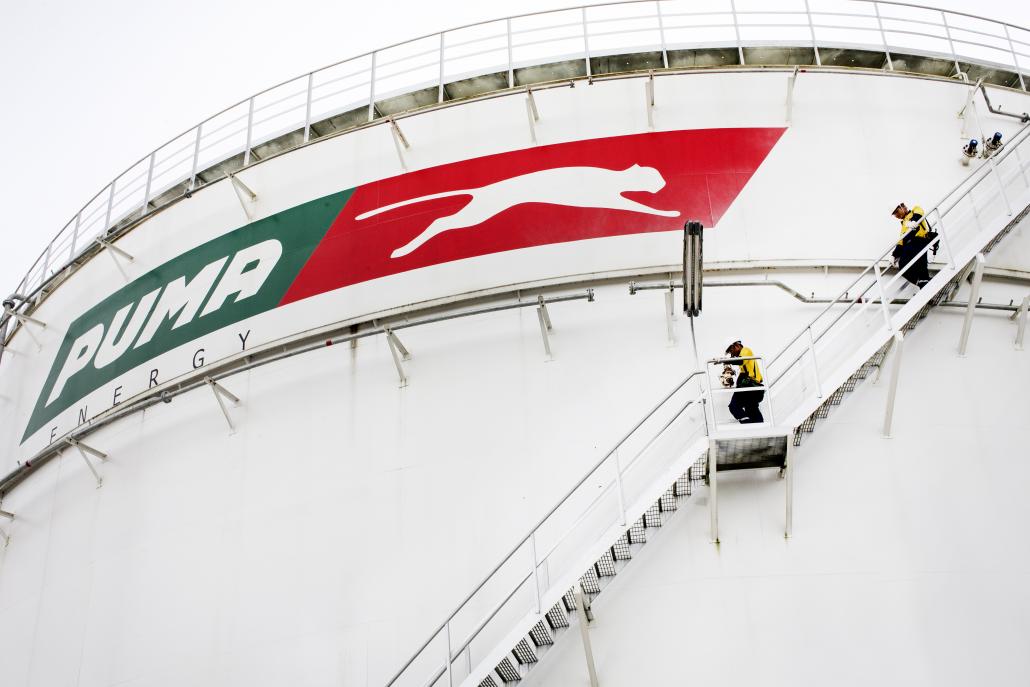 Puma Energy Asia Sun is 80 percent Puma and 20 percent Asia Sun, which is a local company run by a small group of young entrepreneurs. That company also operates a terminal at Thilawa, where we've invested [US]$92 million for 91,000 cubic metres of storage. We consider it the most modern and the largest multi-product petroleum terminal in Myanmar.
We started operating the terminal only at the end of last year and the original licence was for storage, so we stored on behalf of independent companies that were wanting to import and distribute. With the new investment law coming online from April 1, we applied for a broadening of our licence and MIC have granted us a licence for the import, storage, selling and distribution and of all petroleum products.
The MIC permit was dependent on Ministry of Electricity and Energy approval. How much discretion does the ministry have?
You apply to MIC and if you broadly satisfy the criteria in the law, they will ask the relevant ministry on your behalf. They receive the no objection certificate from the ministry and they advise you whether you will get a licence or not.
It was good to see the process went smoothly. It was very fast. We made an application and as promised the MIC delivered a quick response, in this case a positive one – and I think maybe a positive one because we were well known – and they've issued the licence. So, from that aspect you have to say the MIC and new investment law has delivered on its promise.
If you didn't get the permit, would the storage facility have been economically viable on its own?
I think it would be economically viable on its own but it would have become, over a long time, a less interesting opportunity. If you look at Puma's business model, it's very much connecting local to international markets, which you can only do if you're importing. It's storing and it's really developing the downstream businesses – the retail, the downstream fuels, the LPG and the lubricants. We want to operate in all these markets and develop our full business model, so if we hadn't had a licence and it was only storage, it would have been a less exciting investment.
We feel that we've been here for three years and put $92 million down at Thilawa for a storage licence in the hope that eventually the country will develop and the licence will be broadened, but without any visibility that that would be the case. It might look like a quick process at the end but it's not been a quick process overall. You always talk about the benefits of first-mover advantage, but I'm not sure. We put the investment in and we've been here investing for a couple of years. But now, if we were to make that investment decision now I imagine the licence would have come a lot quicker.
Does it send a signal to other foreign investors that the market is now open, and they are unlikely to face objections from the ministry?
This is now a market that is opening up … it's a big change. To be sure there will be others looking at making similar investments in the future. They haven't opened it up for Puma, they've opened it up for international investment. As the market opens up, if you were the government you'd want to see other people coming and doing that.
To be fair, it's part of a wider government policy … a general desire to be very clear about how international investment would be treated and to make it a much more investor-friendly environment. You talk about ambiguity – in the past there were many interactions you had to have with many different ministries, which could be somewhat confusing as an international investor. Now of course while there are some detailed regulations that interaction has become simpler through MIC.
How does the current market structure affect consumers?
There's a complex way of which [fuel] gets to market. I think that there is always a focus on price but actually the bigger focus should be on the quality and quantity and the facility that you're buying your fuel at itself.  At the moment there are a lot of people in the [supply] chain. The question always is: Are you getting international price movements transparently reflected in pump pricing? The honest answer is, the more competition you have the more chance you have of that being a reality.
Shouldn't there be a lot of competition at the moment, given that it's such a fractured market?
On diesel I think that to a large degree that's the case, but for petrol or gasoline less so.
What role does the Myanmar Petroleum Trade Association play?
The MPTA is an association that's there to represent all retailers. At the moment, many of our customers are members of MPTA. We'd have to look in the future whether we're going to join that organisation.
MPTA leaders are obviously unhappy at the opening of the market. Is that a normal response?
Yes. Obviously we could be seen as a threat. If you're currently the incumbent supplier into a market, why would you be happy to see someone else coming into the market? I suppose tomorrow if another international company announced they were coming into the market we might not be so happy about it either. But I think the market is growing sufficiently that there's room for all companies that want to operate to the correct standards and I think that in some ways the competition will actually help to improve standards and help to improve pricing in the market – I mean, it has to.
Would you partner with an existing fuel retailer for your rollout?
We are a flexible company and we're open to working with all sorts of local companies that would be interested in developing this space, particularly in retail. We don't have any retail stations today so clearly we would love to work with companies that do have retail stations and we think we have an exciting proposition that we can make to them.
Puma's first business in Myanmar was National Energy Puma Aviation Services, a joint venture with state-owned Myanmar Petroleum Products Enterprise set up in July 2015. How has that business developed over the past two years?
As in many industries, the 30 to 40 years of global isolation also affected the ability to deliver jet fuel to international standards. So all parts of the supply chain were significantly underinvested. You're dealing with old tanks, small tanks, old pipelines, very old working practices, and practices which today are not seen as compliant – we're talking about equipment from the '50s and '60s. The nation's fuel supply was hanging by a thread.
The government recognised that they needed an international partner to invest and upgrade their facilities and upgrade their fuel handling processes and also they went through a very serious and transparent tendering process to award that.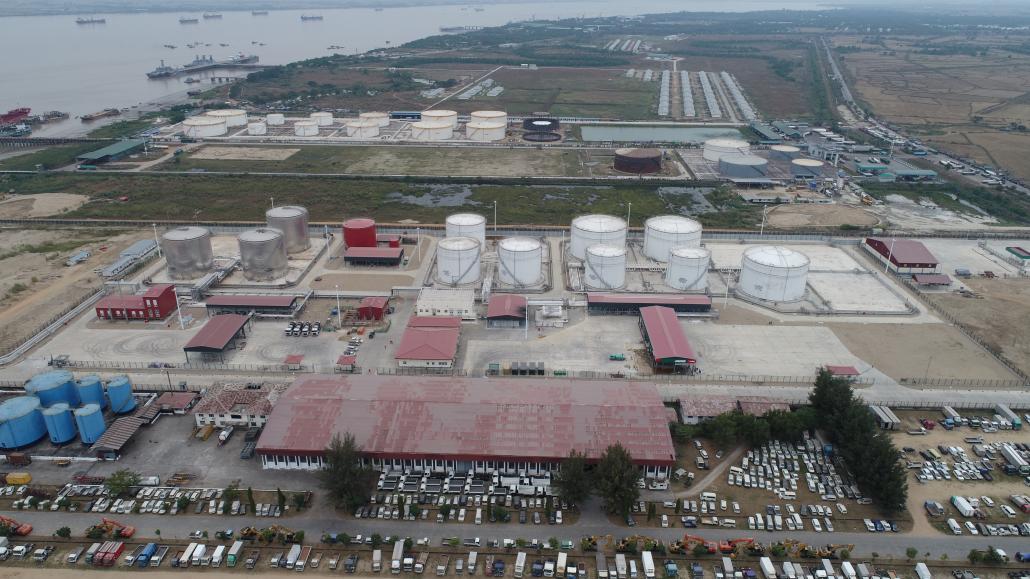 [NEPAS] supplies jet fuel to the country through 12 airports. It also supplies the government and all of the country's needs. It's a very high market share – we effectively supply all the jet for the commercial operations in the country, with the exception of Nay Pyi Taw. So when you fly out from Yangon airport you're flying on our fuel.
I think that ourselves and the government are rightly proud of the joint venture from the perspective that it has upgraded all the facilities in the country. We've invested as Puma roughly $75 million in the project and upgraded the processes and training for all staff. Everything you see to do with the supply of jet into the country has been upgraded – that's the terminal that it comes into, the trucks that take it to the airport, it's the airport terminal, the trucks that take it to the plane, and all the people processes in between – everything has been upgraded.
We think that's quite a big contribution, clearly to develop the economy you need to promote not just domestic travel but also international travel.
What other areas are you looking to expand into?
There's currently another tender going on, the MPPE network tender. It's very similar to the aviation business – they've tendered the MPPE business that includes their 29 terminals, 12 retail sites, 130 trucks and about 1,300 people as well. That's been going through a long process and we're down to the final three, we understand, and we think it's at the cabinet level for discussion and approval. The three are Pertamina, the Indonesian state company, Indian Oil Company and ourselves. We are hopeful of a positive result, that we might win that.
We are soon to embark on the next phase of our expansion at Thilawa with a US$30 million liquefied petroleum gas plant. We would like to support the Myanmar government's approach of developing the LPG business. I think everybody believes that LPG especially for cooking and other applications could be the most environmentally friendly fuel to use.
The LPG plant was separate to the broadening of MIC permit. We already had approval to build the plant and a storage licence for LPG but we didn't have a full licence until April 1. So now we have ability to import, store, distribute and sell it.
The LPG that many people in urban areas use for cooking at the moment, how's that brought into the country?
Historically, a small amount was brought in through MPPE but the majority is brought in in cylinders over the border from Thailand. So we feel that we could definitely improve the proposition on LPG. The underlying proposition that we come with all the time, whether it's fuels, whether it's LPG, is a quantity-quality proposition.
As in most developing markets, the quality of the fuel is not always so straightforward. In the UK everyone accepts that a litre of 95 is a litre of 95, here that's not always the case, and there is product quality issues for consumers here, so we bring that quality guarantee and we've invested a huge amount of money through our supply chain to be able to physically prove to customers that what they get is 100 percent of the quality they'd expect. The second is a quantity issue – as with other fuels, it's an issue with LPG. We will guarantee that you'll get the full quantity that you buy, because it will be a Puma distributor and a Puma gas branded bottle.
What do you see as the major challenges facing the energy sector more generally in Myanmar?
On liquid fuels, the major challenges there will be how we upgrade the total distribution network in the next five to 10 years: that's terminals, transport fleets, retail sites.
On the broader energy front, I believe that the biggest challenge that the country faces is around electricity generation. The most difficult issue is not the lack of companies prepared to supply or invest – the problem is how do they get paid? Is the consumer of the electricity paying a fair price for the electricity? Until you solve that, it's going to be a real problem.