Food delivery services using staff on bicycles are proving popular in Yangon, partly because they offer convenience for customers keen to avoid the city's worsening traffic congestion.
By SING LEE | FRONTIER
IT IS no coincidence that the founders of two of the three food delivery services in Yangon are foreigners: "delivery" was still an alien concept to many restaurant owners when the businesses launched in recent years.
Mr Shady Ramadan, an Egyptian IT consultant who founded Yangon Door2Door in October 2013, said it was hard to find restaurant partners when he started his business.
"They [the restaurant owners] did not think they need delivery. I said the traffic was going to get worse, and I could help you, but they simply answered, 'No, I do not need it,'" Ramadan told Frontier.
The first batch of 11 restaurants he signed up for the delivery service, including L'Opera and Yangon Bakehouse, were mainly owned by foreigners and Myanmar repats.
Ramadan said that after reaching 30 restaurant partners it became much easier to "sell" the service because the convenience of using it was becoming more widely known. Customers place an order online, the order is sent to the restaurant, and Yangon Door2Door staff collect and deliver it to the customer's door – all within 50 minutes, on average.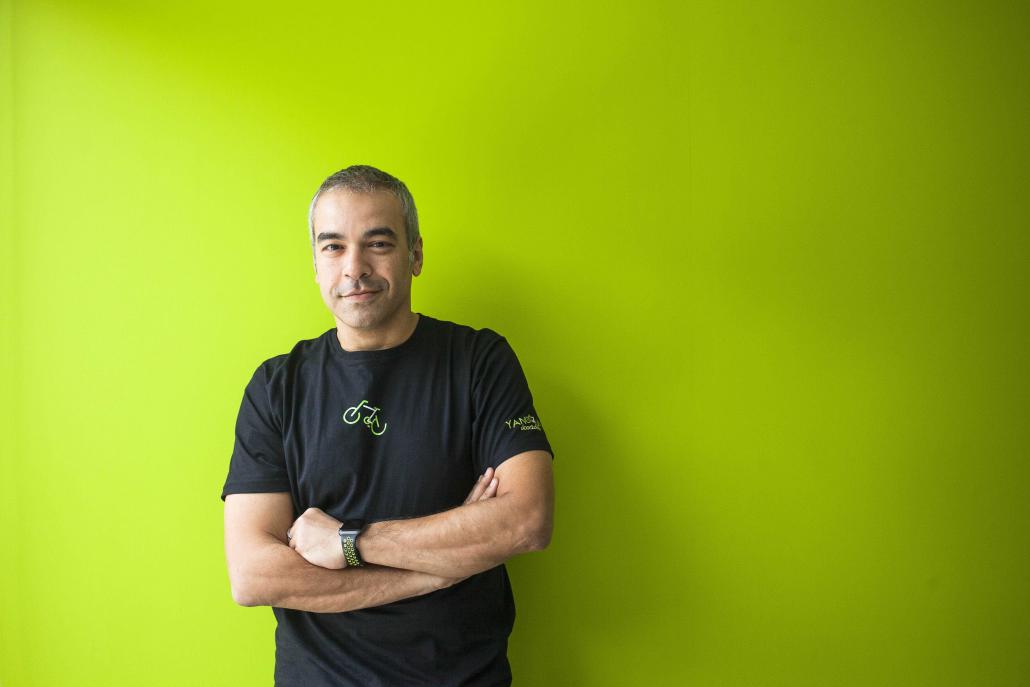 The company's sales team now spends more time responding to enquiries from food outlets wishing to sign up for the service than going out to find new customers, Ramadan said.
"People say we are innovative. I say this is no innovation. I am just bringing the service which exists everywhere in the world and adapted it to Myanmar. Back in Egypt, we deliver everything, even pharmacy [products] and shirts," he said.
South Korean Mr Kim Jin Seok came to Myanmar in 2012 to seek business opportunities. When the company he worked for rejected his proposal for a delivery service, he started his own, Deliverink, which launched in October 2016.
Kim said some restaurants reject invitations to team up with a delivery service because they believe it will contribute only a small share of revenue compared to dine-in customers.
His data challenges this argument, he says.
It shows that deliveries contribute between 10 percent and 30 percent of the income of Deliverink's top 30 partners by order numbers. Ramadan said Yangon Door2Door accounts for up to 85 percent of the orders from some of its restaurant partners.
Frontier sent inquiries to the partners of delivery services and received feedback from 10 restaurants, which said deliveries accounted for between five percent and 10 percent of total food orders. Some did not give figures but reported a "significant" increase in orders after partnering with delivery services.
The figures vary according to the type of cuisine, its cost and prevailing weather conditions, the restaurants said.
L'Opera Italian Restaurant, set amid a spacious garden on Inya Lake, is an exception. It says deliveries account for 15 percent of receipts but only one percent of revenue.
"It is always good to have additional distribution channels," Mr Giorgio Fedeli, managing director of L'Opera, told Frontier. "We have dedicated staff for the YangonD2D delivery channel; it was easy to set up."
During the low season, from June to mid-October, delivery is an added value, Fedeli said.
Kim and Ramadan say their delivery services do not replace dine-in, though this is questioned by some restaurants. However, it is generally true that delivery services have helped restaurants to attract new customers.
"Some customers interested in [dining at] a restaurant may give up going because of the distance or a possible traffic jam, while delivery service can eliminate the time factor," said Kim.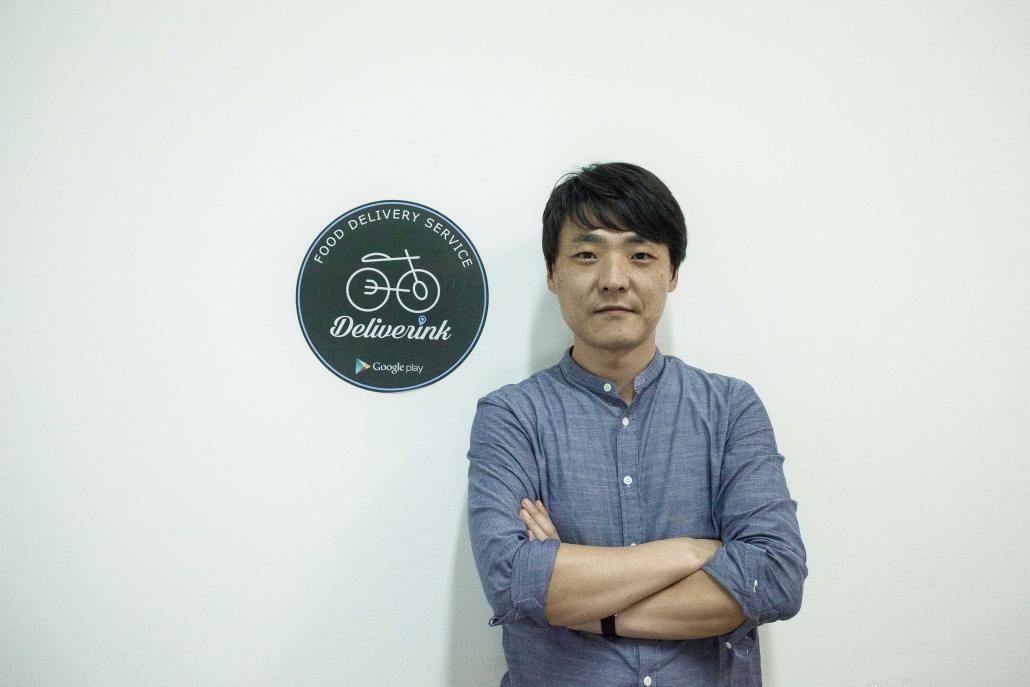 Both the downtown Rangoon Tea House, a partner of Yangon Door2Door and Food2U, a delivery service launched in early 2015 by a group of young Myanmar entrepreneurs, and Mahlzeit, a restaurant serving German cuisine, say delivery services have affected their dine-in businesses, but acknowledge they have brought new customers.
"Less people come and consume beverages, which is a big sum in every restaurant's calculation," said Mr Magnus Scherr, general manager at Mahlzeit, in Sanchaung Township. "But the platform also provides us with advertising, so I would say we win much more than we lose … Some people come [and dine in] after they try our food over Yangon Door2Door."
Unlike Yangon Door2Door and Deliverink, Food2U is a 100 percent Myanmar operation and it focuses heavily on the Myanmar market.
"We see a majority of our delivery orders [coming] from locals compared to foreigners," Ko Nay Min Thu, an investment partner in Food2U, told financial news website Deal Street Asia in a report published on May 14, 2017.
The report said Food2U, which plans to expand its service to Mandalay this year, is making about 5,000 deliveries a month, up from about 1,500 when it started.
Ramadan said Yangon Door2Door generates extra orders and income for restaurants because it provides more food choices for office workers who have a 45-minute lunch break.
Although there is high demand from office workers, Deliverink and Yangon Door2Door say home deliveries are also popular. Orders from offices and homes, and on weekdays and weekends, are almost the same, they say.
Orders to Yangon Door2Door peak each day at 6pm, with the next busiest time at 11am during office hours, despite higher volumes for lunch meals.
Ms Nikki Barltrop, the group food and beverage manager of 57 Below, which manages Union Bar & Grill, Gekko, TinTin and the Parami Pizza chain, says the restaurants receive small individual orders throughout the day, office batch orders for lunch and big household orders in the evening.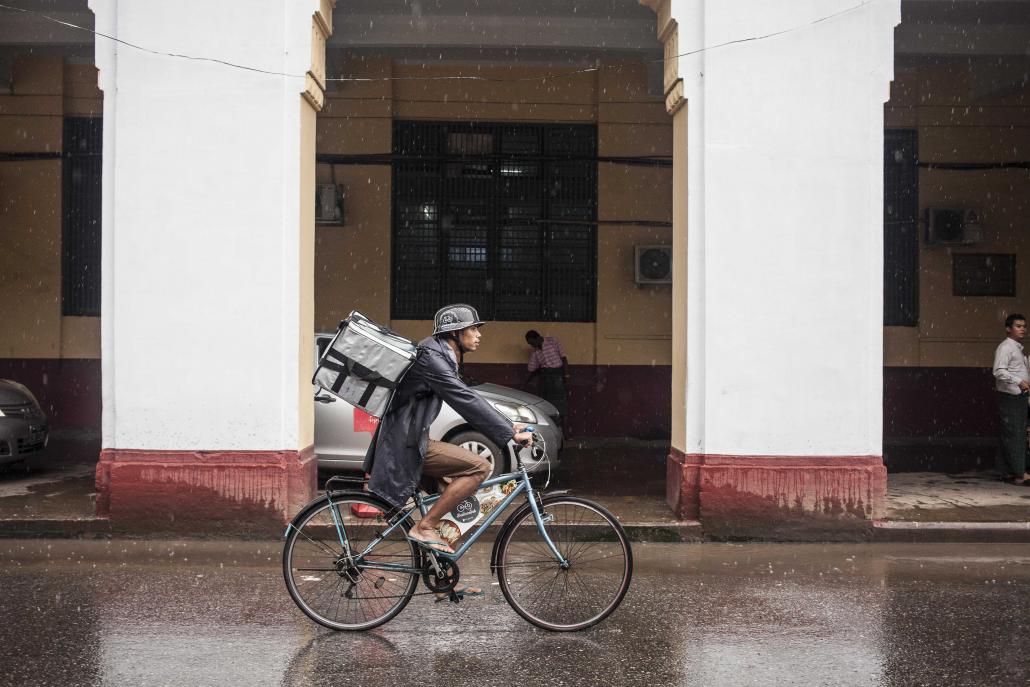 Despite a rapid increase in user bases as awareness of the delivery services has grown, most customers are tech-savvy young people. Yangon Door2Door says nearly half its users are aged between 25 and 34 and Deliverink says most of its users are between 26 and 38.
Kim said that despite devoting considerable resources to developing Myanmar-language apps, 70 percent of orders still came from phone calls and Facebook Messenger.
He said Deliverink was trying to make its apps more user-friendly, but an obstacle has been limited Myanmar-language support for map applications.
The services, which charge a delivery fee of at least K1,000 on top of menu orders, are too expensive for many residents.
The dishes on Deliverink's menu range from K1,000 to K50,000 and average between K15,000 and K20,000. An order from Yangon Door2Door, delivery inclusive, can be as low as K3,000, but most restaurant partners are medium or high-end eateries and some require minimum orders of K10,000.
The average order through Yangon Door2Door is K20,000, though this is not necessarily for one person as an order may be for a group of people.
Ramadan said Yangon Door2Door aims to partner with more restaurants in Yangon in order to offer a wider price range to customers. However, he agrees that some people cannot afford to use the service regularly.
"And everybody likes his or her mother's food and they will bring their own food to their office," he added.
Ramadan says Yangon Door2Door is embracing socially responsible recruitment. It has employed four deaf bicyclists for deliveries and is in contact with a deaf school to hire more.
The cyclists are critical for the success of the delivery services and receive special attention from their employers.
Deliverink and Yangon Door2Door hold best rider competitions to build team spirit among their delivery staff and encourage them to work diligently.
"We have prizes for riders who received the most orders, travelled the longest distance to deliver an order, or delivered an ordered the fastest," said Ko Si Thu Tun Hlaing, customer service officer at Deliverink.
Si Thu Tun Hlaing, who worked on the front desk of a hotel before joining the delivery company, says his job is more about customer service than transportation.
"I like solving customers' problems just like what I did at the hotel, and I can learn English when I talk to foreign customers," he told Frontier.
Ramadan said food service jobs are regarded as being low status, an image he counters by striving to make his delivery staff feel positive about their work, sometimes by example. At peak times Ramadan, the chief executive at Yangon Door2Door, will sometimes collect an order and deliver it himself.
Ramadan said he was impressed by the dedication of his messengers, as he calls his delivery staff, when an online video of one of them negotiating flood waters while delivering an order went viral. However, he said he reminds his staff that safety – not speed – is always the top priority.
The emphasis on safety is the main reason why the delivery staff must wear helmets, despite some initial reluctance, Ramadan said. Delivery staff who flout the helmet rule are sacked.
Ramadan says a key to the success of his business is treating his staff with respect, paying them well and ensuring that they enjoy representing Yangon Door2Door in their distinctive light green uniforms.
"Trust them. Tell them they are good and smart. Make them feel ownership. Do it with pride. Dress up!" he said.
Delivering an idea
L'Opera Italian Restaurant was the pilot for Yangon Door2Door.
L'Opera's managing director, Mr Giorgio Fedeli, clearly remembers the day he and his sister, Lisa, met Mr Shady Ramadan and he introduced the idea of his delivery service.
"Shady was living in the Marina Residence, where we had one of our branches. It was 2 September 2013 when he came to us and made the suggestion," Fedeli said.
L'Opera had just decided to halt deliveries to customers because of worsening traffic congestion and thought Yangon Door2Door might offer a solution.
"We said we could try to help see it through," Fedeli said.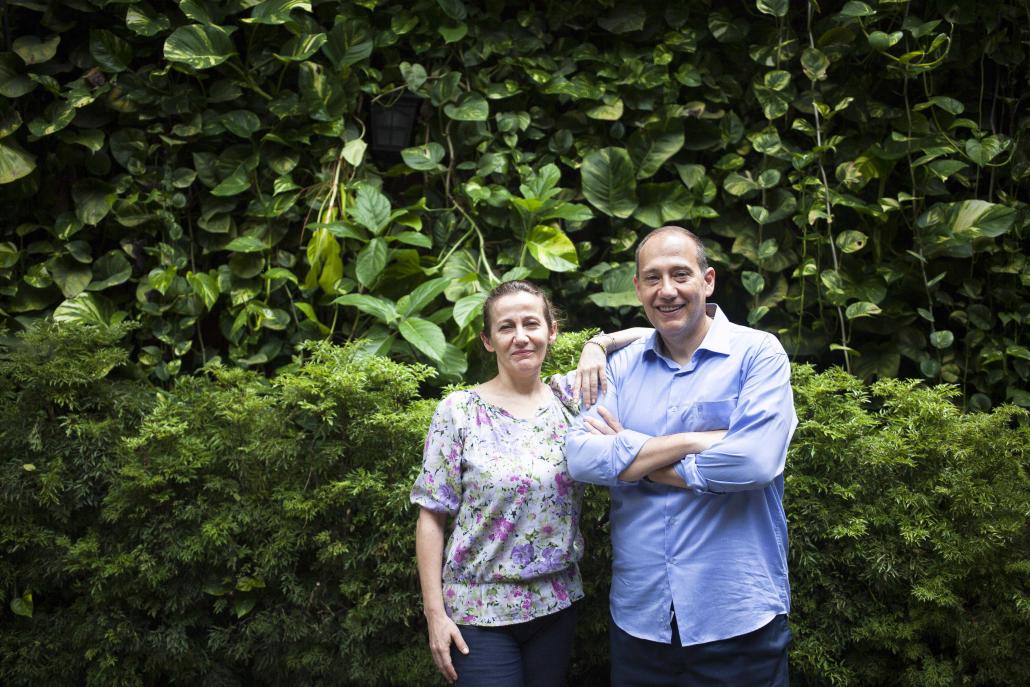 When L'Opera collaborated with Ramadan to trial the service, his team comprised five bicyclists who were limited to a delivery radius of five kilometres. Now, Yangon Door2Door has a team of 50 riders who deliver to almost all of Yangon's 33 townships.
Fedeli said the delivery service worked seamlessly from day one and was constantly being improved.
L'Opera could not have continued to provide its own delivery service and Yangon Door2Door, with its fleet of bicycles, was a convenient replacement, he said.
"It gives you a great feeling seeing the bikers all over the city in their bright outfits, especially when you're stuck in a traffic jam," he said.