A recent Myanmar Investment Commission notification allowing foreign investment in private schools is the first in a raft of changes for the sector, with a planned Private School Law set to introduce government licensing for teachers and the vetting of international school curricula.
By THOMAS KEAN and HEIN KO SOE | FRONTIER
ON AN AFTERNOON in late May, uniformed children are enjoying their lunch break. Some play football while others rest in shaded areas of the Yangon campus. To most observers this looks like an international school – but in the eyes of the government it is a business like any other.
Instead of being overseen by the Ministry of Education, it's registered as a company with the Directorate of Investment and Company Administration. Although Myanmar already has a Private School Registration Law, it only applies to those that teach the national curriculum.
This school is far from alone; there are now dozens of other "international" schools that are operating without regulation or oversight. The reason is that under Myanmar's existing education laws only schools that teach the Myanmar curriculum can be licensed with the ministry.
Regulating international schools wasn't such an issue when there was just a handful operating. But in recent years, the international sector has attracted growing numbers of students from Myanmar's middle class, and the number of schools has mushroomed to meet this demand.
According to ISC Research, the number of international schools doubled between 2012 and 2017, from 25 to 50. A total of 18,373 students are enrolled, up around 175 percent from 2012.
In 2015, the Ministry of Education began working on a Private Education Law to finally put in place a regulatory framework for all private schools, including international schools.
Dr Khine Myae, secretary of National Education Policy Commission, said that once enacted the law would require all private schools to register with the Ministry of Education.
"The law will promote and support the international school sector," he said.
Licensing teachers, checking curricula
The government has already signalled one important change that will be in the law: a loosening of restrictions on foreign investment. On April 20, the Myanmar Investment Commission issued a notification permitting investment in private schools teaching either a curriculum set by the government or an international curriculum. The notification enables investment in basic education, technical and vocational education, higher education, and subject-based schools. Significantly, it also opened the way for 100 percent foreign-owned institutions, as well as locally owned schools and joint ventures.
The schools are required to comply with the Myanmar Investment Law and National Education Law, and the notification remains effective until a law relating to private schools, technical and vocational education and training, and higher education is enacted.
But facilitating investment in the education sector is only one aspect of the law, which is yet to be finalised. A draft from March of this year provided to Frontier would require all private schools that teach a state or international curriculum to apply for a five-year licence from the Private School Administration Board. To get approval they will need to meet certain standards in terms of facilities, teaching ratios, curriculum, and safety and security.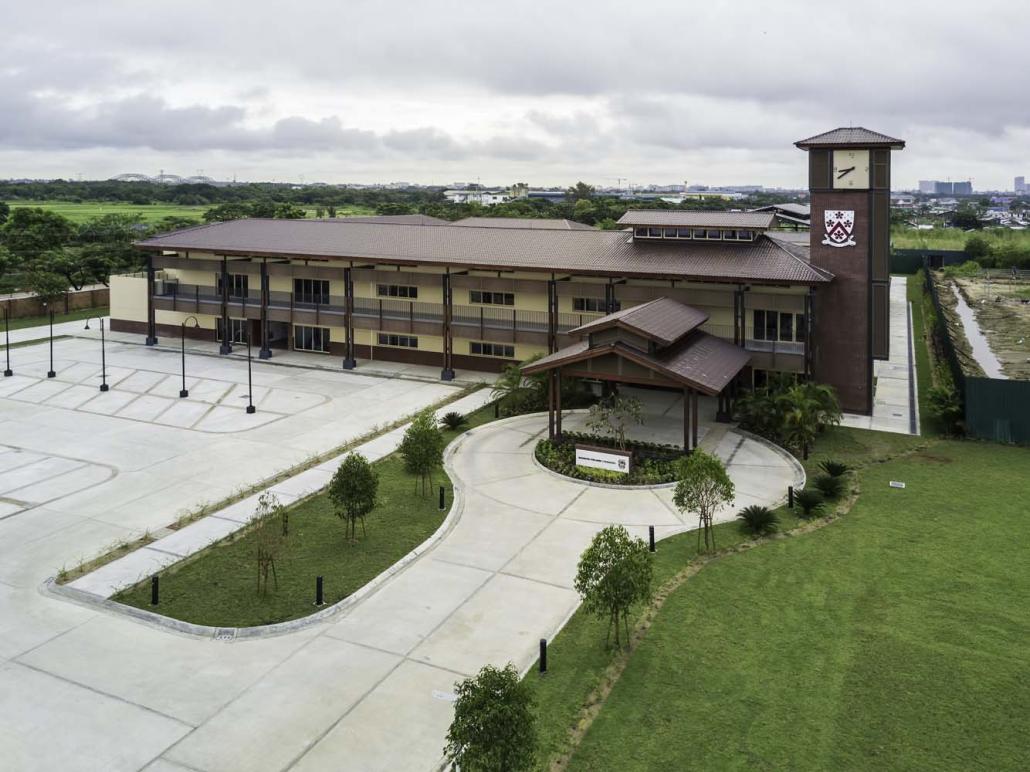 Schools teaching an international curriculum, schools teaching the government curriculum but employing foreign teachers, universities, and technical and vocational institutes issuing master level degrees will have to apply to the national-level administration board, while all other schools will apply to state and region-level boards.
Teachers who want to work in the private sector will also be required to apply to the relevant state or region administration board for a three-year licence. Teachers will generally require a degree in their area of expertise and a teaching qualification or five years' teaching experience.
The national administration board will also review and approve the curriculum of international schools. The draft forbids "[i]rrelevant subjects such as political opinions, religions and other subjects that are out of the curricula and against the Burmese culture", and prohibits the teaching of subjects that are "against the interests or policies of the country". At international schools, Myanmar national students will be required to learn Burmese language, while foreign students will have the choice.
Private universities will be required to submit a charter to the national administration board for approval. They will also be required to conduct research as well as teaching.
The state and region administration boards will have the power to conduct inspections of schools to ensure compliance with the law.
Once the law is approved, the 1984 Private Education Law and 2011 Private School Registration Law will be revoked automatically.
Encouraging investment, protecting consumers
The Ministry of Education has been receiving advice on the latest draft from legal advisory firm VDB Loi. Senior partner Mr Edwin Vanderbruggen said his team recommended that the ministry beef up consumer protection aspects of the law, such as school fees, disputes between schools and students, and transfers between schools.
It also proposed adding a section regulating how schools can promote themselves through advertising.
"We don't want consumers to get confused with schools throwing around affiliations with institutes or programmes overseas that the regular consumer is not able to gauge what kind of importance that [affiliation] has," Vanderbruggen said.
"It's a moneymaker, it's an eye-catcher when you say, 'Oh, your children are going to be able to study overseas'," he said. "We don't want this to be misleading, because it's actually not easy for consumers to figure out what kind of accreditations and affiliations with overseas institutes actually matter."
It is unclear when the law will be finalised, let alone go to parliament for examination and approval – a process that can take years. But Vanderbruggen said that because the government had already settled the most contentious aspect of the law – the role of international schools and foreign investors – it made sense to open it up to foreign investment immediately through the April MIC notification.
"The decision has already been taken [so] if you have an investor who is waiting to come in now, who is willing to come in, why not accommodate them?" he said. "I think it's not controversial any more within the government or legislature that international schools should be allowed, and that international schools should be allowed to have international shareholders."
For other aspects of the law, he said, it's about "finding a balance between the rights and interests of consumers, and the operators and owners of the schools".
Compliance challenges
For private schools the law will bring both advantages and challenges. Some existing institutions may find it difficult to comply, although it is unclear how strictly the administration board will enforce the standards.
Nevertheless, many in the sector have welcomed the law as a necessary step for the development of the sector.
Mr Sam Fraser, field research consultant for Southeast Asia at ISC Research, which studies market trends in the sector, said clearer regulations and policies in other countries, such as Vietnam and China, had encouraged growth in their international school sectors by boosting investor confidence. In Myanmar, though, lack of regulation was only one of a number of issues discouraging investment; others include the underdeveloped banking sector, the lack of infrastructure, challenges in acquiring visas for staff and the country's human rights situation.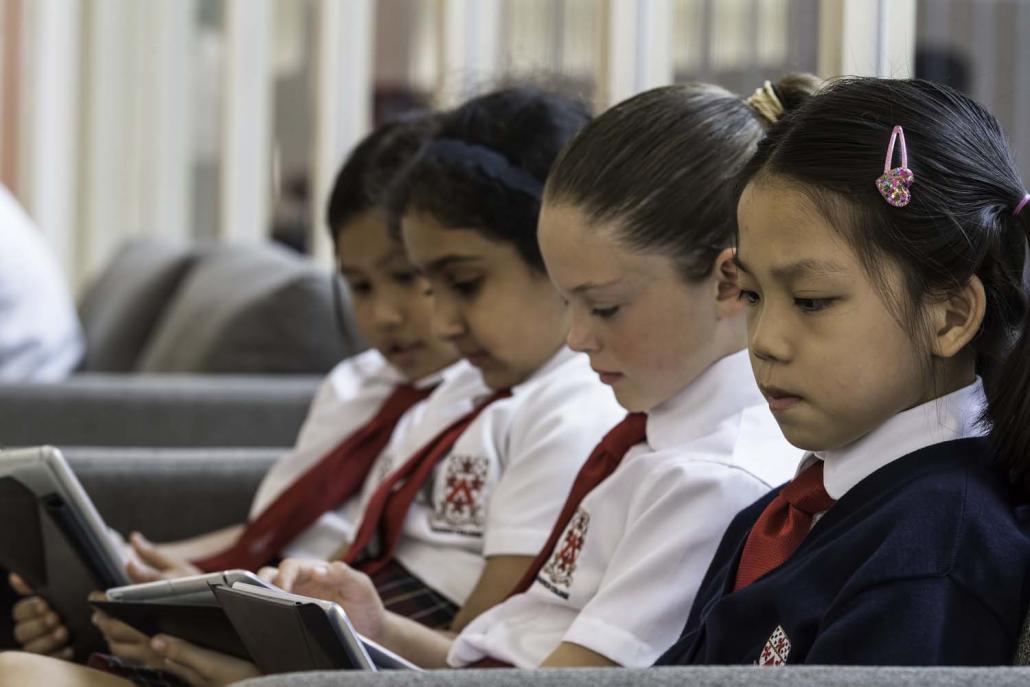 "It is likely there will be a step up in the number of investors in the market. However, for the reasons mentioned above, schools may want to wait until these factors are resolved or developed," Fraser said.
And the lack of regulation has not always been perceived as a hindrance. Fraser said that when he spoke to school principals in Myanmar, they often told him that the lack of restrictions on enrolment, curriculum implementation and recruitment had been positive.
He cited the lack of restrictions on hiring expatriate teachers as an example. While hiring teachers with lower qualifications or less experience can be perceived as negative and reduce the quality of teaching, accepting the potential drop in quality also allowed for international schools to lower their fees and provide more affordable learning options.
But it had also created "a level of uncertainty" among school leaders.
"For there to be greater confidence and for schools to operate efficiently, there needs to be clarity on what regulations apply to international schools and schools that follow the Ministry of Education's approved curriculum," he said.
The case of Horizon International School illustrates the uncertainty. In April 2017 it was threatened with closure by the government, which claimed that it was operating without a licence – despite the school neither requiring nor being eligible for such a licence.
The move appeared to be designed to force out the school's investors, who had been accused of links to Turkey's opposition movement. After a change of owners and a rebrand, its six schools in Yangon, Mandalay and Nay Pyi Taw were allowed to continue operating.
Wanting the best
U Thurein Maung Maung from Yangon's Hlaing Township is among the growing number of Myanmar parents choosing the international school system over state schools. A key attraction is the curriculum, which makes it much easier for students to enroll at a foreign university for further study.
Like many parents, though, he's been unhappy at what he considers to be unreasonable tuition fee increases. He now pays tuition fees of US$13,300 a year for his two children, one of whom is in grade 7 and the other in pre-kindergarten.
"The school fees are always increasing. I don't expect the government to control it, but the school should at least give suitable reasons to explain why they are raising the fees," he said. "We are not rich but we choose an international school because we want to give the best future to our children."
He said he was concerned that the law would enable the Ministry of Education to "interfere" with the curriculum and teaching method at international schools. "We've spent a lot of money investing in the future of our children. I don't want to see it ruined."
Mr Daryl Orchard, the founding headmaster of Dulwich College Yangon, which was established in 2015 and has campuses at Pun Hlaing and Star City, said the new law should benefit students and parents, because it will encourage investment in the sector and thus create extra competition.
International schools play an important role in developing economies because they helped to attract "internationally mobile executives" to the country and generate further investment, he added.
"We believe competition is good for the market, as it means schools are naturally pushed to improve at what they do," he said. "However, it is vital that any new legislation has clear parameters to provide quality assurance in the international school sector – something which is lacking at present."
TOP PHOTO: Students in Bago Region study for their matriculation exams. The Private School Law will apply to all private education providers, including international schools and those that use the state curriculum. (Ann Wang | Frontier)