As civil society groups campaign for greater inclusion of women in the peace process, Frontier profiles women playing important roles in communities across the country.
By SU MYAT MON | FRONTIER
IN OCTOBER 2000, the United Nation's Security Council adopted the resolution 1325, entitled "Women, Peace and Security".
The resolution recognised the role women can play in helping bring an end to violent conflict around the world. But almost 20 years since it was passed, female participation in conflict resolution remains low, including in Myanmar.
In the second part of this series, Frontier profiles women from across the country who are contributing to progress on a number of important issues, and who could make a positive contribution to the peace process.
Htet Oo Wai
Ma Htet Oo Wai is the Myanmar representative for the Netherlands Institute for Multiparty Democracy, and for Demo Finland. She is also heavily involved with the Myanmar School of Politics.
MySoP was launched in 2014, and has a presence in five states and regions. It aims to improve the capacity of state and region-level politicians, in order for them play a more prominent role in the country's transition, Htet Oo Wai told Frontier.
Htet Oo Wai has long advocated for increased female participation in Myanmar's political transition. She believes that the situation has improved somewhat in recent years, but that significant progress is still required.
Regarding female involvement in the peace process, Htet Oo Wai urged the government to establish a plan that would improve the capacity of women, which would in turn boost their involvement.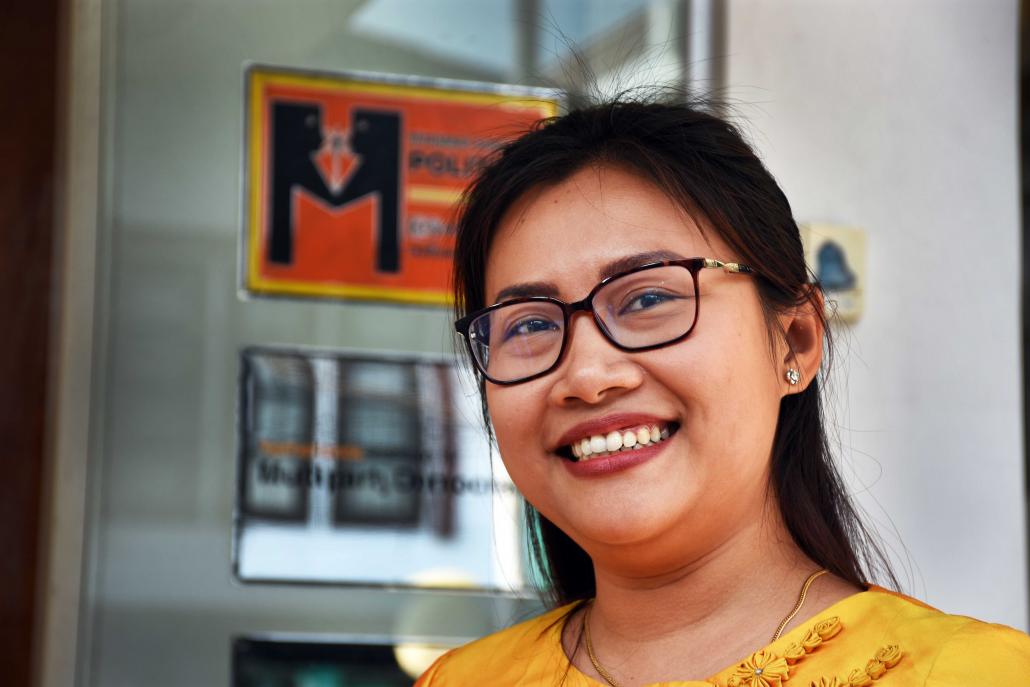 "It is easy to talk about a 30 percent quota," she said in reference to the government's quota for female participation in the Union Peace Conferences. "But establishing a space for women to be involved in the process is more difficult," she said, adding that there were many qualified women around the country who could contribute effectively across many areas.
She added that it is important for those involved in the peace process to listen to people who are directly impacted by the fighting.
Htet Oo Wai has been heavily involved in peace building in Myanmar for more than 10 years, including working for Oxfam's governance programme, and with the Norwegian People's Aid in the areas of democratisation, human rights and women's political empowerment. She has a Master's Degree in Applied Conflict Transformation from the Pannasastra University of Cambodia.
Nang Pann Ei Kham
Nang Pann Ei Kham is a trained medical doctor who works as a coordinator for the Drug Policy Advocacy Group. In this role she has been vocal in advocating for a harm reduction approach to illicit drug use.
Myanmar's drug problem has been well documented. With drug use particularly prominent in areas impacted by fighting, addressing the issue will be important for ending decades of civil war.
Nang Pann Ei Kham told Frontier that improved female participation in the peace process would bring significant progress in a number of areas. She added that an end to fighting would help alleviate some of the country's drug issues, by creating opportunities for people in areas affected by the violence.
"The most important thing the government should be doing is to recognise that the drug issue is a public health issue," she told Frontier.
She has received a Master's in Public Health from Thailand's Mahidol University, and has studied drug policy issues in the United States.
Daw Yu Ya Thu
Daw Yu Ya Thu is an operations manager at the Myanmar Independent Living Initiative, where she campaigns for improved rights for disabled people in Myanmar. Her tasks at MILI include coordinating workshops, training and advocacy, and empowerment activities for disabled people.
According to the World Health Organization, there are approximately one billion people in the world living with a disability, one in 10 of whom are children. Disabled people are likely to be among the poorest members of a population, to have limited access to education, and to be at the greatest risk of violence, the WHO says.
The 2014 census found that about 1.35 percent of children in Myanmar have some form of disability.
Yu Ya Thu has advocated for laws that would help protect and provide better opportunities for disabled people in Myanmar.
Before joining MILI, she volunteered in disabled people advocacy roles and worked as a project officer for disabled people at the Association for Aid and Relief of Japan for four years.
Originally from Pyin Oo Lwin in Mandalay Region, she holds an M.Sc degree in Botany from Yangon University.
Dr Cynthia Maung
Dr Cynthia Maung has been operating the Mae Tao Clinic at Mae Sot, on the Myanmar-Thailand border, since shortly after the 1988 anti-government uprising that swept through the country.
Despite operating on a small budget, the hospital has played a crucial role in providing healthcare to vulnerable populations at the border, in an area where public healthcare is extremely limited. The hospital reportedly treats about 300 patients per day.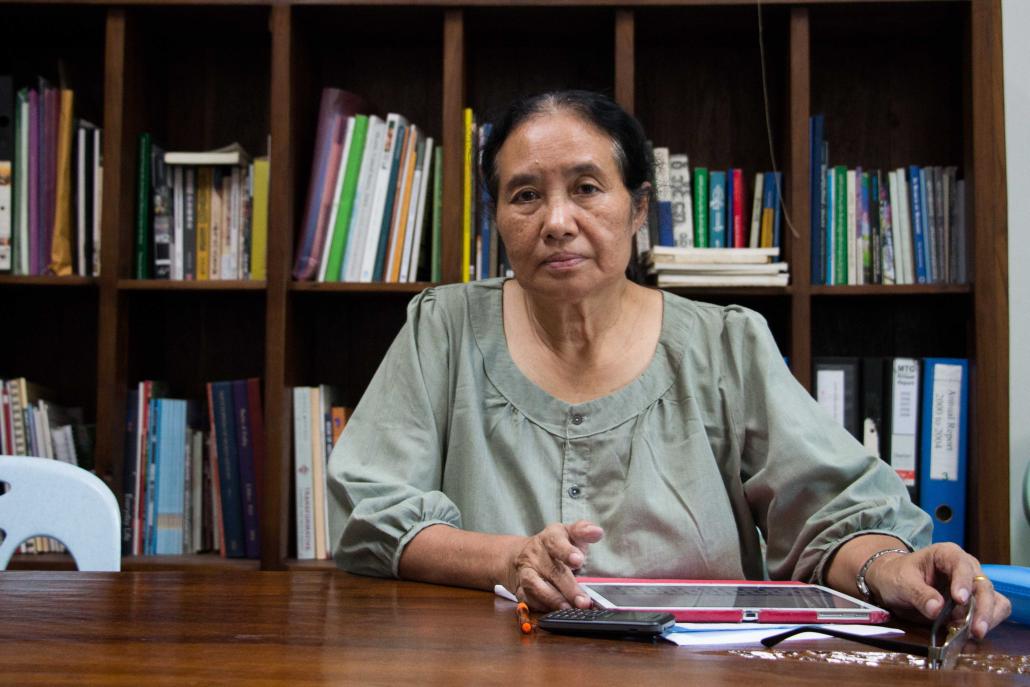 During a visit to her hospital in November, she told Frontier that donor contributions have declined by as much as 70 percent in recent years, as funds were more likely to be spent on development projects inside the country.
"The population is growing and the ratio of health workers and doctors, nurses in Thailand or Burma, especially in the border area, has become a big challenge," she said.
Mi Kun Chan Non
Mi Kun Chan Non is vice chairwoman of the Mon Women's Organization, and a keen advocate for increased women's participation in the peace process.
For many years, she has delivered leadership training programmes to Mon women, many of them living near the Myanmar-Thailand border, and she aims to increase the leadership roles women play, both in Mon communities and within the government.
Mi Kun Chan Non is also chairperson of the Alliance for Gender Inclusion in the Peace Process. She spoke to Frontier at the most recent 21st Century Panglong Union Peace Conference, held in Nay Pyi Taw in May 2017, which she attended as an official observer.
"Civil society is working with people at the grassroots level, and hearing … views towards the peace process," she said. "So, we really feel it is important to get any connection from the voice of the grassroots and bring them to the top."