A brief introduction to Myanmar's favourite sport.
By JARED DOWNING | FRONTIER
If you don't know anything about Myanmar football, now is a good time to brush up. This week the Myanmar National Football Team headed to Lebanon for a 2018 World Cup second-round qualifier. They are ranked as underdogs, but then again, upset victories are hardly unknown in professional football, and every match on the world stage is history in the making.
Before 2009, the top-tier teams were all amateur clubs, most of them named after government ministries. A big fan of the sport and one of the country's richest men, U Zaw Zaw, the chairman of the Myanmar Football Federation, lobbied for a professional league and persuaded other tycoons to invest in the game and the Myanmar National League, now in its seventh season, was born.
There are 12 professional teams in the MNL and they play each other over a 22-week season that ends this year on April 4 ahead of the finals.
The Myanmar Football Federation also oversees a 12-team second division league, a youth league and a women's league. The Myanmar National Team represents the country in international matches.
Although the National Team is ranked only above Laos in the upcoming World Cup qualifier, Myanmar has slowly-but-surely been rebuilding its reputation with stronger performances at matches in Southeast Asia.
"We are getting better, I think. But then, 50 years ago was better than today," said MFF spokesperson U Zaw Min Htike, referring to the "golden age" in the 60s and 70s when the national team was an Asian powerhouse.
Zaw Min Htike believes that as Myanmar continues to develop as a nation, so will its football.
"If you want to advance football, you must have money, ideas and technical resources, a financial institution. It doesn't only depend on one thing. It depends on all things."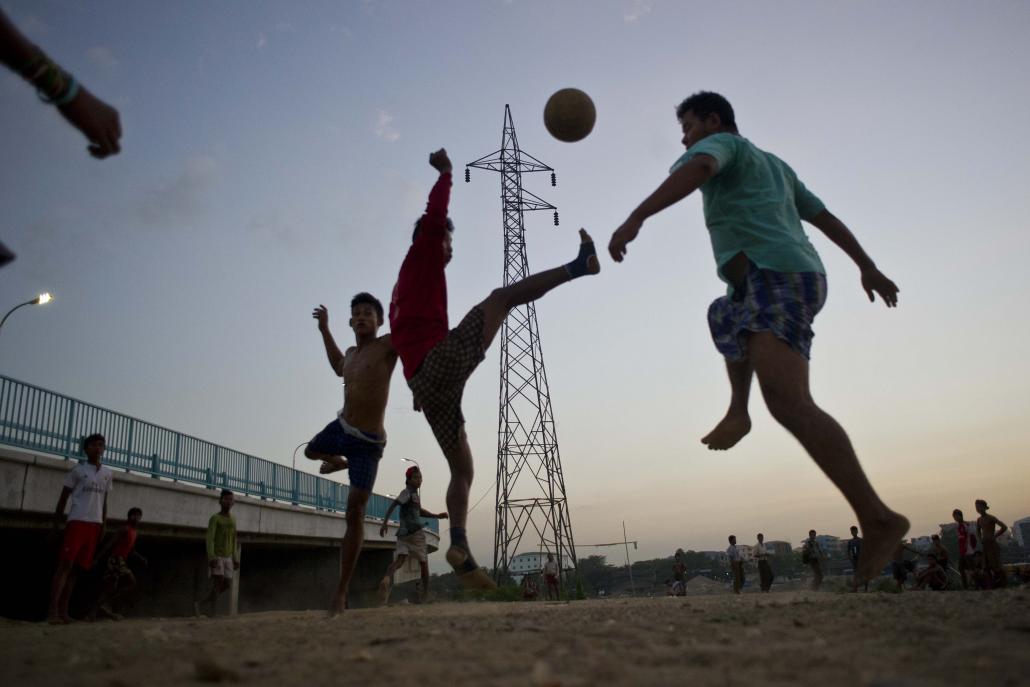 Loyalty by proxy
Local fans of Rakhine United, for example, must travel to Thuwunna Stadium in Yangon to see their club play. Most clubs represent specific states or regions, but six of the 12 MNL clubs play in Yangon. Several of these proxy teams are building stadiums.
Bitter rivalry
All seven MNL premierships have been shared between bitter rivals Yangon United FC, that has won four, and Yadanarbon of Mandalay, with three. Their nasty grudge matches (known for smack-talk and fistfights on and off the field) have been dubbed the "Myanmar Derby."
Yadanarbon also has a cross-border bad-blood with Zeyar Shwe Myay FC of Sagaing Region. Fans have been known to fight it out on Mandalay's Yadanarbon Bridge after matches.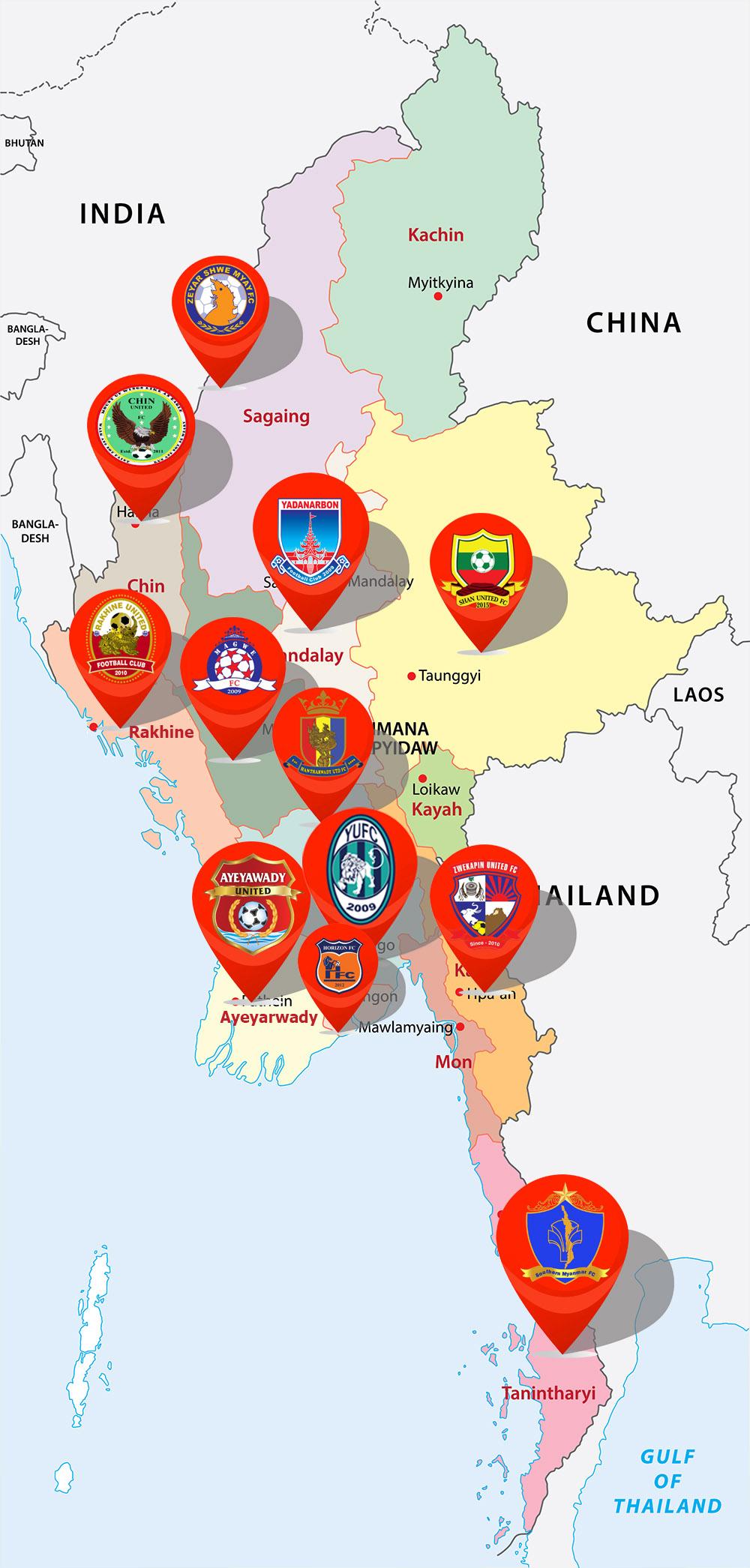 The Golden Age
Myanmar may be a Southeast Asian underdog, but the national team of the 60s and 70s was a serious continental-level contender. Between 1965 and 1973, Myanmar won every major Southeast Asian championship, including five consecutive titles at the Southeast Asian Peninsula Games. The national team won gold at the Asian Games in 1966 and 1970, was runner-up to hosts Iran in the Asia Cup finals in 1968 and competed in the 1972 Olympic Games at Munich, where it won a Fair Play Award.
In those days, football clubs represented government departments or ministries, such as the Ministry of Home Affairs, Ministry of Construction, Defence Services and the Customs Department – historically the team to beat.