Recent remarks from Chinese president Xi Jinping suggest we may be on the cusp of a third wave of state attempts to influence and pressure overseas Chinese, with potentially significant implications for Myanmar.
By DAVID I. STEINBERG | FRONTIER
The question of who is a citizen is of obvious import in any country. It is generally answered through law in one of two ways: jus soli, or the "right of the soil", meaning citizenship is granted by place of birth, or jus sanguinis, the "right of blood", meaning it's based on one's heritage. But countries vary in how they adapt these principles. States also continuously redefine the qualifications, such as whether the male or female blood line applies and how and whether dual citizenship is allowed, and under what conditions.
Myanmar has a unique system based on its 1982 Citizenship Law. Under it, only those deemed to be taingyintha – members of recognised ethnic groups long and traditionally resident in Myanmar – are automatically granted full citizenship with whatever rights such status stipulates. The term literally means "sons of the land" and taingyintha are often described as "national races". In reality they are ethno-linguistic groups.
Members of ethnic groups that are not considered indigenous, including many people of Chinese or South Asian descent, are still able to become full citizens, but the pathway is much harder. They must prove to the satisfaction of the Ministry of Labour, Immigration and Population that their antecedents have lived in Myanmar for a sufficient number of generations. Many instead become associate or naturalised citizens with less status and fewer rights. Others, including the Rohingya, often find that in practice their path to any form of citizenship is blocked.
The system in Myanmar is a modified combination of jus sanguinis and jus soli, and its flaws have been widely debated. A less-discussed issue is what happens when another country has a different system, and that state seems more intent on recognising its perceived rights over people who live abroad and are citizens of other countries. The case in question is China, and it has important implications for Myanmar.
In May 2019 President Xi Jinping attended the 9th World Ethnic Chinese Association Conference in Beijing, jointly sponsored by the Overseas Chinese Affairs Office of the State Council and the All-China Federation of Returned Overseas Chinese. The event was basically ignored in international media but was highly significant for countries with large ethnic Chinese populations. The conference called for "the members of the association of Chinese in the world to follow the guidance of the Xi Jinping socialism with Chinese characteristics in the new era", state news agency Xinhua later reported. Xi seemed to be demanding political and economic orthodoxy for worldwide Chinese under his and the Chinese Communist Party's leadership.
Such thinking is not new; it has roots in Chinese history. In 1909, the Qing Dynasty began regarding Chinese anywhere in the world as theoretically subject to Chinese central government authority to ensure "perpetual allegiance to the state" and "absolute obedience" – a manifestation of jus sanguinis. This policy was reaffirmed under the Chinese Nationalist (Kuomintang, or KMT) government. After Mao Zedong's People's Republic of China overthrew that government in 1949, it continued the policy for at least half a dozen years before dropping it.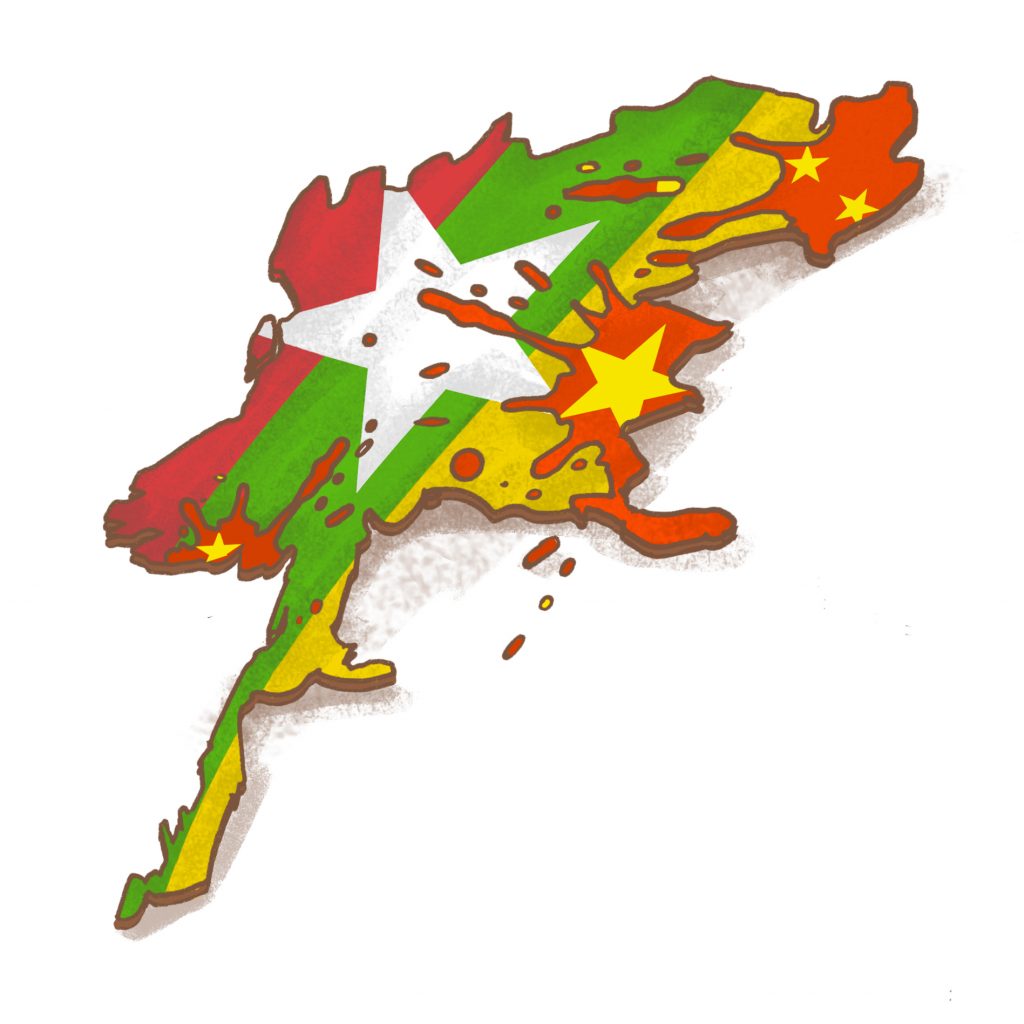 The civilian government of newly independent Burma was disturbed by this policy – particularly the Tatmadaw, which regarded China as its only external threat. The government considered the status of Chinese residents in Burma as one of the four major problems with the new PRC, the other three being a disputed border demarcation, Chinese support to the Communist Party of Burma and the residual KMT forces that had retreated into northern Burma. It was only after Chinese Premier Zhou Enlai reassured U Nu in the mid-1950s that the Chinese in Burma ought to obey Burmese law and customs that the Burmese government's fears of Chinese residents were assuaged – at least until China exported the Cultural Revolution into Chinese schools in Burma, resulting in anti-Chinese riots and many deaths in Rangoon in 1967.
The Chinese state's interest in overseas Chinese has been a cause for concern elsewhere in the region, too, because they play such a profound role in the governance and economic life of many countries. In the first two decades of the PRC, communist control over large swathes of the Chinese language school system in Southeast Asia was evident, creating fear that students could become an internal fifth column for PRC influence or control. Taiwan, Hong Kong and "third-force" Chinese, often with foreign (Western) support, attempted to counter this influence through the supply of anti-communist textbooks to many schools. Tensions eased under Deng Xiaoping and more recently its focus has shifted to expressions of "soft power", such as Confucius Centers, which are designed to teach Chinese language and culture essentially to ethnically non-Chinese.
Now, however, Xi seems determined to bring the overseas Chinese into line, and we may be on the cusp of a third wave of Chinese attempts to influence and pressure them. This wave is distinct from the early Maoist communist ideological efforts and the violence of the Cultural Revolution, focusing instead on Xi Jinping's new, personalised orthodoxy. China does not allow dual citizenship, so in many countries of the region it can only bring moral suasion to other state's citizens. However, the forces of family, the economy and group identity can be powerful. Given the alacrity and vigour with which the Chinese bureaucracy responds to perceived commands from the top of its very steep hierarchy, we should expect additional tensions to surface over the future and role of overseas Chinese.
In Myanmar, the situation is even more complex because of large-scale illegal migration from China and general anti-Chinese sentiments. Some of these migrants have managed to acquire citizenship, often through dubious means, but many have not. If China pushes the overseas Chinese in Myanmar to adhere to the dictates of the China Communist Party, the problems of the past – which have resulted in some riots, but more recently have manifested in strong anti-Chinese sentiments – may well intensify. China should move discretely and carefully on these issues in Myanmar.