In a wide-ranging interview, U Thadoe Hein spoke to Frontier about how the government can spur agriculture development, his company's recent signing of a loan agreement with the International Finance Corporation – a member of the World Bank Group – and how cheap products smuggled in from China are harming the sector.
You started Myanma Awba two decades ago, aged just 22, but you didn't come from an agriculture background. Where did the inspiration come from?
My parents were working as business representatives in the socialist days, participating in government tenders. They represented a Danish company called Cheminova. An Asia-Pacific manager from [Cheminova] wanted to visit Myanmar to look into agriculture.
I finished high school in 1990 and was working as the liaison officer for my parents so I had to take care of that Danish manager. I had to bring him to Mandalay. During that time, the roads were not so good, so we decided to take an overnight train.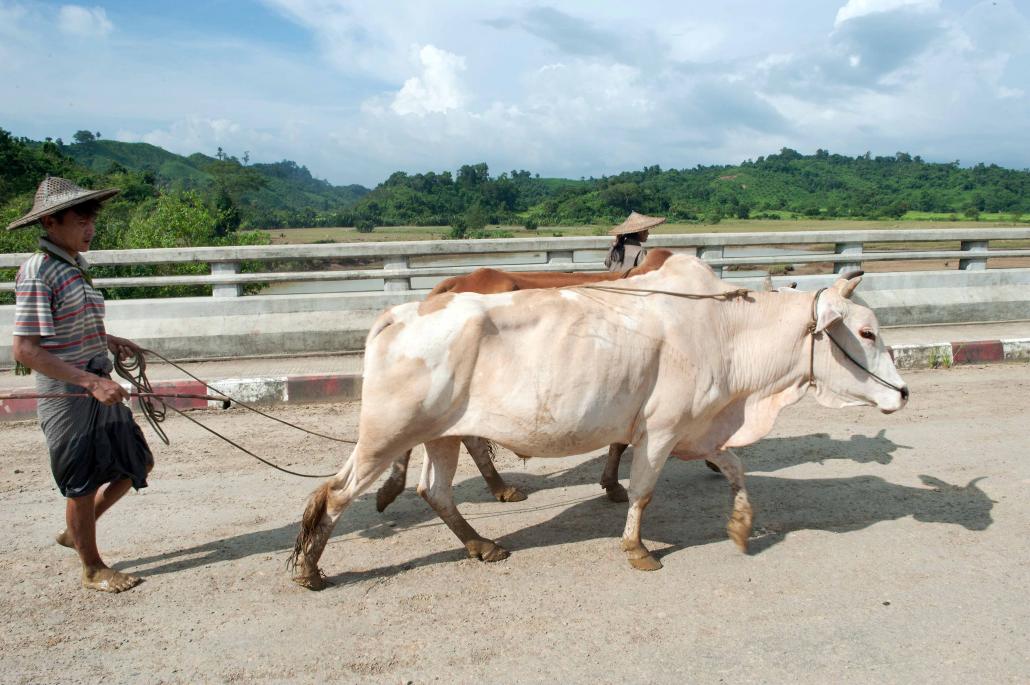 We left Yangon around 6pm and were supposed to reach Mandalay around 5am, but fortunately or unfortunately, the train broke down halfway, in Thazi. The train could only depart from Thazi at around 7am so from Thazi onward it was daylight. That Danish manager showed me agriculture fields, left and right.
He asked me, how many acres do we have in Myanmar? I said 20 million acres. So he said, imagine if you can make $1 out of every acre and provide service to farmers and if the farmers trust you, how much money you can make? That was how I was inspired to start this company.
How did the company begin?
When we started we distributed Cheminova's products. Myanmar's farmers in the 1990s were still very traditional, they didn't want to use any chemicals. So their yield was very low as well. When we started the business we had to educate them a lot.
After two decades we have now 2,500 employees across the country, and 1,000 of them are agronomists. We have the first chemical formulation plant in Myanmar as well as a fertiliser plant. We have three product ranges: seeds, fertilisers and agrochemicals.
You recently signed a US$10 million loan agreement with the IFC to fund part of a farm chemicals plant at Hmawbi, on Yangon's northern outskirts. What advantages will that project bring for Awba? 
[Myanmar has] one plant, but it's based on the old science, and the world has progressed since then. The current technology focuses on more advanced formulations to minimise the impact on the environment. We wanted to set up that factory in Myanmar for a few reasons. We are currently depending 100 percent on imports so we want to have our own formulation factory here so we have direct control over the quality as well as the recipes, which can be customised for the needs of Myanmar farmers. The third aspect is to reduce cost.
Apart from the financing, what does Awba get from its relationship with the IFC?
The fact that we have received support from them is like an endorsement for our brand and company. We can learn a lot from them on corporate governance and environmental care, because we have to do lots of compliance to meet IFC standards, including the wastewater treatment and the pollution control in our factory.
On the fertiliser market, how big is it? How much of it is smuggled products?
We cannot have very accurate data for the current [fertiliser] market size, but it could be around 1.2 or 1.3 million tonnes, out of which at least 80 percent are being imported from China. I would safely say that 50 percent [of the market] is smuggled products. In terms of chemicals, the current market size is around $150 million, of which 30 percent is being smuggled in.
What challenges does smuggling pose?
The first issue is the quality. According to the Fertiliser Law, we have to declare the nitrogen content, phosphate content and potash content on the label. The smuggled products have these percentages mentioned on the label but nobody can guarantee [they are accurate]. The second issue, which is more serious, is the heavy metal content.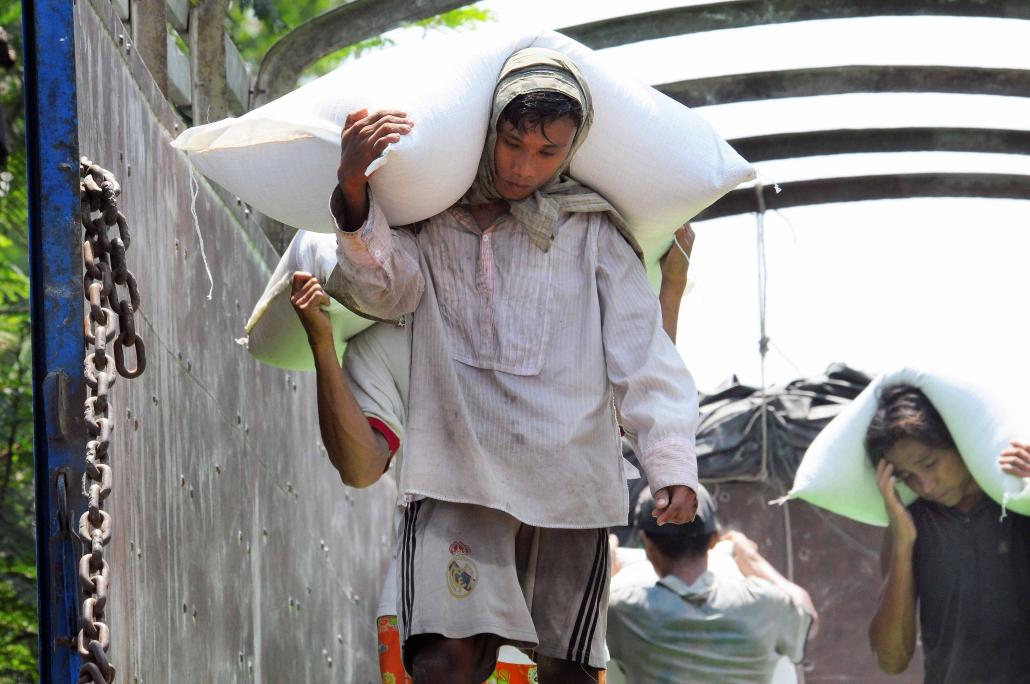 There are also problems with smuggled agrochemicals. Similar to fertilisers, Myanmar has stringent regulations on agrochemical registration. [Myanmar] follows FAO guidelines and we have banned certain products. However, illegal traders can import any chemical from China or Thailand – banned chemicals that are very toxic to the user and the environment. They are often banned in China and Thailand. So they just use Myanmar as a dumping ground.
Smuggled products don't even have proper labels. Our labels are based on FAO guidelines, so we mention the dose rate, spray timings and pre-harvest intervals very clearly on our labels.
In 2015, the parliament amended the fertiliser law. What's your assessment of the changes?
The new law imposes much higher penalties and punishments [for non-compliance]. It's adequate – compared to our neighbours it's good – however I think we need to enforce more.
Myanmar's agriculture sector has lagged behind the rest of the region. What's holding it back?
I can see a few challenges – the crop prices being the major issue followed by access to finance and then infrastructure.
Farm-gate crop prices in Myanmar are much lower than in Vietnam and Thailand. The reason is access to finance. Myanmar farmers have to take loans from loan sharks at an interest of 5-8 percent a month, that translates to 100 percent a year. Not just farmers but traders in the chain get finance at similar rates. Because of that the traders have to lower their purchase price, so financing is a really major issue.
Next is infrastructure. There are two parts. The first is logistics infrastructure, which is transport. If we compare with Thailand and Vietnam, the transport costs here are about [double]. That … logistical cost eats into the farm gate price.
Another infrastructure development that we need is irrigation. We have the Ayeyarwady delta and Vietnam has the Mekong delta. But because they have developed irrigation infrastructure properly, Vietnamese farmers can grow three crops of rice a year, whereas Myanmar farmers can barely grow 1.5 crops a year.
The Thein Sein government introduced some agriculture sector reforms. Which worked and which didn't?
The policy and the reforms are good, but what we need is real investment in agriculture sector. Meaning the government needs to invest in infrastructure, both road and irrigation infrastructure. And the government needs to encourage banks and MFIs to lend more money to farmers.
In the previous government I could see some mistrust between the parliament and the Ministry of Agriculture, especially in investing in irrigation and other infrastructure. I guess the parliament had concerns on the proper utilisation of the funds.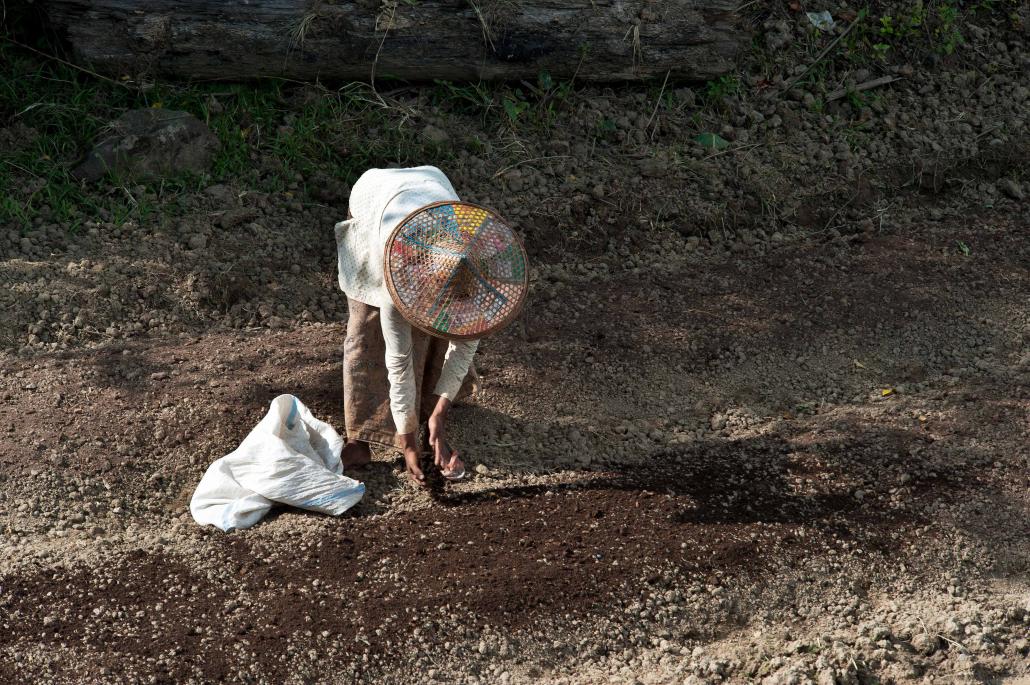 I want to see this change. I want to see the Ministry of Agriculture propose new irrigation projects, new infrastructure development projects, to parliament. Together with the parliament I would like to see the government make a commitment in developing infrastructure for rural areas.
Are you confident that the government is aware of the issues affecting the agriculture sector and has the capacity to introduce better policies?
I'm sure. We just had a meeting with the Deputy Minister for Agriculture [Dr Tun Win] and I'm very sure the ministry is aware of all these issues and doing all they can to overcome them. But … it will take time and people need to be patient.
Have we seen any steps so far that point in a positive direction?
Well, I have yet to see any significant effort toward the reforms. However I noticed that the Ministry of Agriculture is now encouraging farmers to form cooperatives, which I think is a positive move.
How much change can we realistically expect in the next five years?
Well, it depends on the political will and the commitment from the government. Let's say the government is really committed to investment in infrastructure development. [In that case] we can see ourselves as the major supplier of food in the region, in ASEAN.
At the moment, most agricultural production is focused on paddy. Is there a need for diversification?
Previously the policy was that any farmer that had access to irrigation must grow at least one crop of rice a year. That policy is not appropriate, in my opinion, because it ignores market forces. I think farmers should be given liberty to choose any crop they want to grow based on the market conditions, the market demand.
You've built Myanma Awba into the country's largest agriculture products company. What's next for you and the company?
Myanmar's fertiliser and agrochemical market has lots of room to grow so we see ourselves dedicated to that development. We will put more investment and we will expand our operation in both fertiliser and chemicals. And, of course, we are building our microfinance institution in order to help farmers. Our next goal is to grow our MFI.