Myanmar migrant workers in the booming Thai border trade town of Mae Sot are biding their time as they wait for the day they can return home.
By JARED DOWNING | FRONTIER
Daw Khin Than Htwe hasn't been arrested in years.
The small knitting factory where she works is tucked away at the edge of the Thai border town of Mae Sot, where the warehouses and company dorms give way to rice paddies and the distant Kayin hills. The place was always hard to find, but the police come less often these days, leaving Daw Khin Than Htwe and her husband at peace to earn enough money to support their two small children who stay with relatives over the border in nearby Myawaddy.
If Daw Khin Than Htwe and her husband get sick, their Thai-provided ID cards give them access to healthcare. Life is the best it has been since they crossed the shallow Moei River eight years ago.
Yet she still longs for Myanmar. She isn't alone. Her neighbours are just a few of the estimated half a million Myanmar migrants in Mae Sot alone, with many more throughout surrounding Tak Province. From every corner of Myanmar, they chose a life of crooked landlords, abusive bosses and police raids because it was still better than anything their homeland had to offer.
For migrant workers, everything is changing and nothing is changing. On the Thai side, a planned Special Economic Zone in Tak Province, along with official promises of more protection, resources and job opportunities for Myanmar workers, are not enough to make them forget their homeland.
But on the Myanmar side, a new government, a groundbreaking ceasefire accord and labour reforms, including a minimum wage, are not enough to coax Daw Khin Than Htwe and her neighbours back home.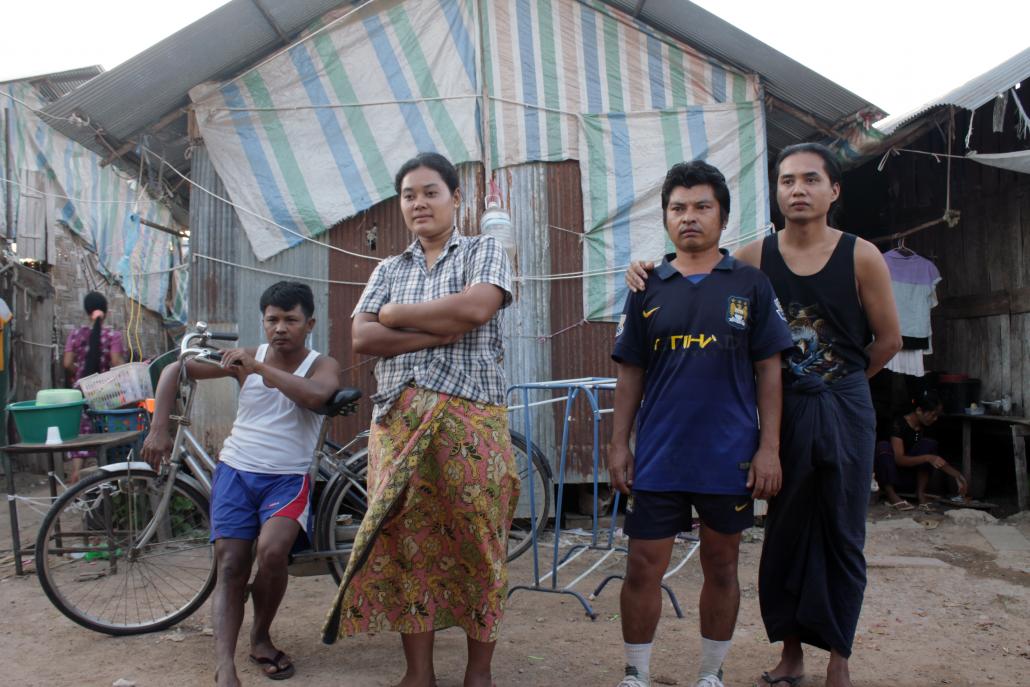 Stable instability
Mae Sot, Thailand's busiest land portal with Myanmar, is a notorious mix of rebels, refugees, NGOs, smugglers and hundreds of thousands of migrant workers crossing the Moei River at will. Illegal ferry boats, in the shadow of the famous Friendship Bridge, shuttle people back and forth in clear view of apathetic soldiers and police.
In recent years, Mae Sot has gone from backwater to boomtown. Official figures show that border trade jumped from THB56 billion (about K2.05 trillion, or US$1.57 billion) in 2014 to THB64 billion in 2015, and Tak Province will soon host one of 10 SEZs planned along the border to boost development.
In the meantime, Thailand's military government has tried to legitimise a migrant labour market built on handshakes and bribes. Shortly after its 2014 coup, the military issued more 600,000 temporary "pink card" IDs to workers until they could acquire temporary passports. Little came of the temporary passport scheme, but the pink cards eroded a decades-old system that left migrants vulnerable to a cycle of arrest, bribe and release.
"We were always afraid of the police, and we always had to run and hide when we saw them or when they came for a raid," said a man who lives in a squatter settlement across town from Daw Khin Than Htwe's factory.
The man said he had lived there about 15 years, long enough for arrests, bribes and harassment to become part of his life. He hasn't bothered to register for a pink card. It originally cost about K11,000 and K20,000 to renew, but workers often pay more to savvy brokers to deal with the red tape. He said that even for undocumented migrants such as himself arrests and raids are less of a looming threat, but still occur.
(He said he prefers to deal with the police, "Because you can't bribe immigration.")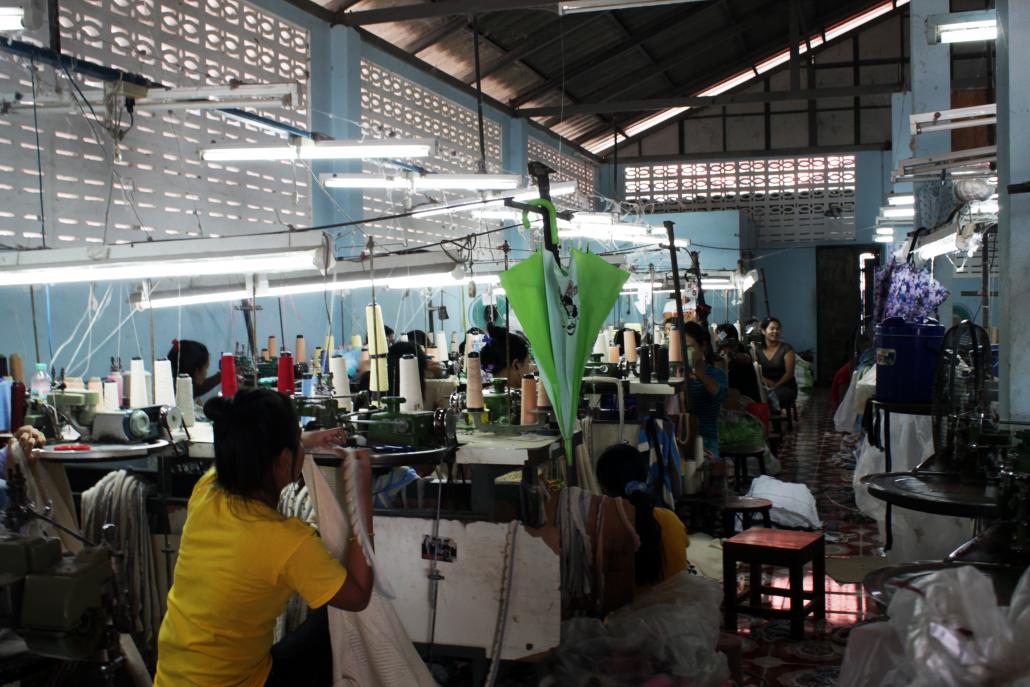 Shantytown of cards
The Thai government is trying to make it easier for migrants to find factory jobs at the SEZs and is proposing to introduce a Certificate of Identity (CI) that would enable them to work on assembly lines without a passport.
The proposed CI hinges on an agreement between Thailand and Myanmar, and negotiations in recent weeks have largely resulted in stalemate.
Sutha Saiwanich, the vice governor of Tak Province, assured Frontier the new system would preserve both the legal minimum wage (about K10,000) and access to public healthcare. Some advocacy groups fear the CI — and the SEZ plan in general — could give employers more freedom to exploit workers. As the politics unfold, the clock ticks. The CI could take six months or more to come into effect, and the pink cards, already extended once, will expire in March.
---

The community in which Daw Khin Than Htwe lives doesn't trust the authorities, Thai or Myanmar. They leave it to their employers to navigate the ever-shifting red tape and new rules. The Thais may threaten mass repatriation, but Daw Khin Than Htwe has heard those threats for years.

---
Thailand is yet to give clear answers about the fate of those left without papers, but Mr Sutha indicated it would not be lenient. "This time we will enforce labour immigration," he said.
U Moe Swe believes such zeal may undo years of progress for migrant workers' rights.
"There are still [rights] violations, but if we compare today with the last three or four years, those violations have decreased because workers have had the chance to complain," he said. He believes SEZ projects in border areas have served to protect manufacturers from complaints by workers.
He admitted not knowing if such a situation would apply at the Tak SEZ, but that is part of the problem: Thailand's military government is talking about progress and industry, but not about protecting the migrant workers who can contribute to its development.
Will the laws protect workers in and around urban areas, but ignore migrant populations in rural areas, such as the Kayin communities that have been living in the Tak hills for generations? Will they legitimise workers in big factories, but not those toiling in smaller establishments tucked away in dark corners of the city?
Nobody has these answers yet, said U Moe Swe, and he can't give Thailand the benefit of the doubt.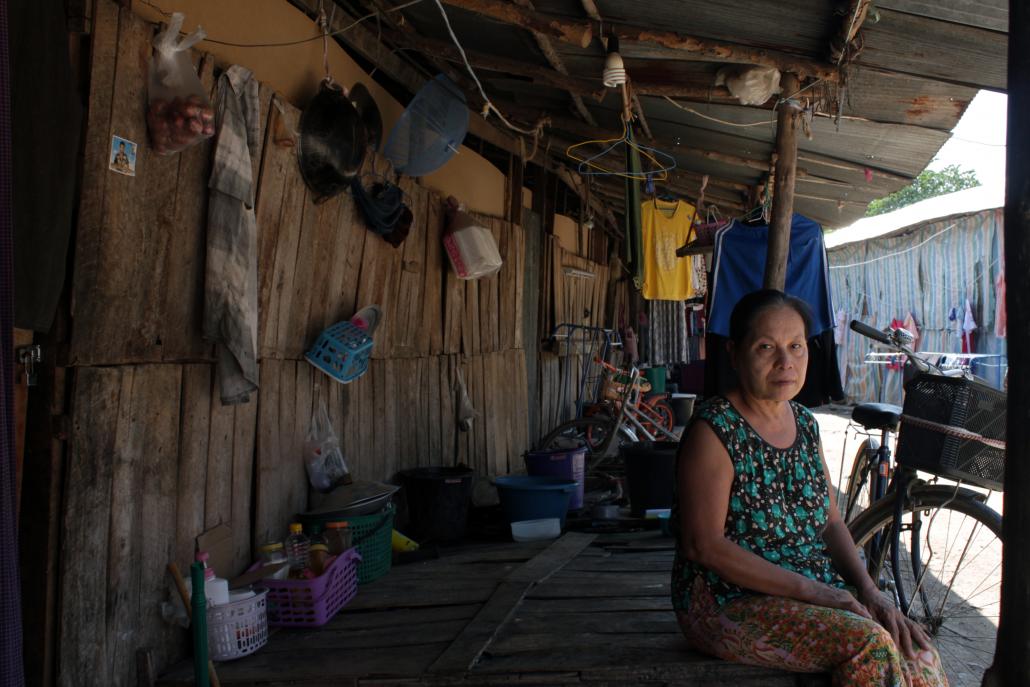 Business as usual
The community in which Daw Khin Than Htwe lives doesn't trust the authorities, Thai or Myanmar. They leave it to their employers to navigate the ever-shifting red tape and new rules. The Thais may threaten mass repatriation, but Daw Khin Than Htwe has heard those threats for years. At worst they'll be arrested and deported, but it is relatively easy to return across the porous border and go back to work. She estimated that about one-fifth of her co-workers do not have pink cards. "Even without the pink cards, the boss helps us with immigration and bribe money," she said.
Despite living in a place where the worst-case scenario is better than life in Myanmar, she still wants to go home, where she can be with her children. Even though she knows Myanmar is changing, there's a reluctance to return.
"Even with the new government and minimum wage, we have no chance to work there," she said. "Most of us are not well educated, and if we go back to Burma, most jobs there require education. There isn't much demand for knitting factories like this one. We wouldn't be able to use our skills."
A minimum wage, elections and ceasefires won't do for Daw Khin Than Htwe and her family. She and her neighbours won't even consider going back until they hear about actual hospitals and schools, actual jobs and actual peace.
A small crowd gathered as we talked. I asked who wanted to spend all their lives in Thailand. They responded with laughter. "Of course we want to go back home. All of us," one man said.
I asked if they believed they would eventually go home. "Yes, we believe. We still have hope," Daw Khin Than Htwe said. "But nobody knows when."