Karen parties hope an agreement not to compete against each other, a shared sense of mission and the support of the Karen National Union will win them more representation in 2020 and beyond.
By NAW BETTY HAN | FRONTIER
After the 2015 general election, ethnic nationality leaders had hoped that National League for Democracy chair Daw Aung San Suu Kyi would make her incoming government more inclusive of Myanmar's ethnic diversity, particularly given her mantra of national reconciliation.
Many of the country's disparate ethnic groups fought alongside the NLD for democracy over the last several decades, before the former military rulers set out a path toward a civilian-led democracy.
But these groups have been largely disappointed. Many ethnic nationality leaders have come to believe that Aung San Suu Kyi and the NLD do not fully understand ethnic grievances and perspectives, and are therefore incapable of representing their interests.
The realisation that the Bamar-dominated party would do little for ethnic nationalities in the Pyidaungsu Hluttaw has inspired previously splintered ethnic parties to merge their forces ahead of the November 8 ballot. They are mostly seeking greater representation for minority interests in the incoming parliaments, at both the national and state level.
Such is the case in Kayin State, a sliver of mountains and fertile lowland areas in the country's east that shares borders with Mon, Shan and Kayah states, Bago and Mandalay regions, and Thailand. In 2015, the six Karen parties contesting the vote lost nearly every national and regional parliamentary seat they contested to the NLD or the Union Solidarity and Development Party: the only exception was the Kayin People's Party, which won the state hluttaw's Thandaunggyi-2 seat.
In the Kayin State legislature, 16 of the 17 seats they contested were won by national parties: 13 by the NLD and three by the USDP.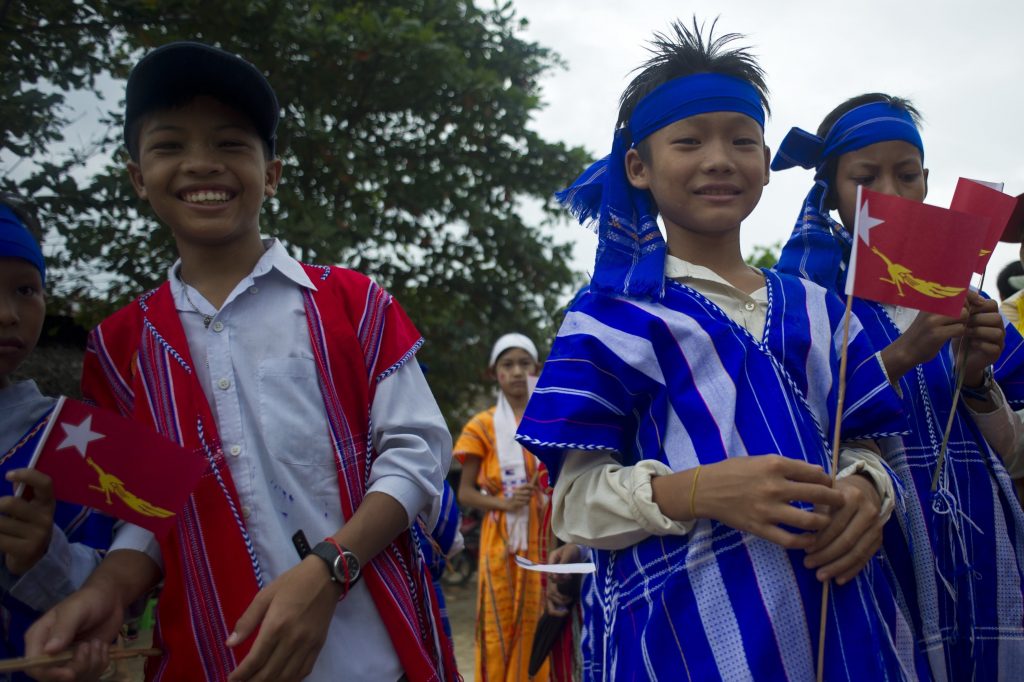 The field will only be slightly less crowded on November 8, with four Karen parties in the contest – two Kayin-based parties, the Karen National Democratic Party and the Phalon-Sawaw Democratic Party, and two Yangon-based parties, the Karen National Party and the KPP. Agreements among these parties, however, will limit competition within constituencies.
Coordinating campaigns
The KNDP was formed in early 2018 when members of the Karen Democratic Party, Karen State Democracy and Development Party, Karen United Democratic Party and Phalon-Sawaw Democratic Party agreed to form a singular ethnic party. (In 2019, the PSDP pulled out of the new KNDP, though members were split, with some sticking with the PSDP and others joining the KNDP.)
The parties met in August 2019 to discuss their election strategies for this year, focusing in large part on how to avoid splitting votes and supporting each other through non-competition agreements, KNDP chair Mahn Aung Pyi Soe told Frontier on October 28.
"In early 2018, we had the ambition to unify all Karen ethnic parties in a single party, much like the Mon Unity Party did," he told Frontier on October 28. "Unfortunately, we weren't ultimately able to gather everyone under one tent through our discussions. But even though we didn't agree unanimously on everything, we can still work together across different constituencies."
For example, he said, the KNDP is fielding candidates in most constituencies in Kayin except Thandaunggyi Township, where the KPP is seeking re-election.
Aung Pyi Soe said the KPP and KNP were mainly focusing their campaigns on Ayeyarwady and Tanintharyi regions, which have large Karen populations.
KPP deputy chair Saw Say Wah Nyunt said the party is fielding 74 candidates: four candidates in Kayin, 11 in Bago, 16 in Tanintharyi, 31 in Ayeyarwady, eight in Mon and four in Yangon.
He said he does not expect the party to gain any executive power from the election, but believes that it can still stand with other ethnic parties to advocate for Karen interests.
"We hope we can use our numbers as Karen to strive together for our rights and to ensure the success of the peace process, and the realisation of a genuine federal union," he said.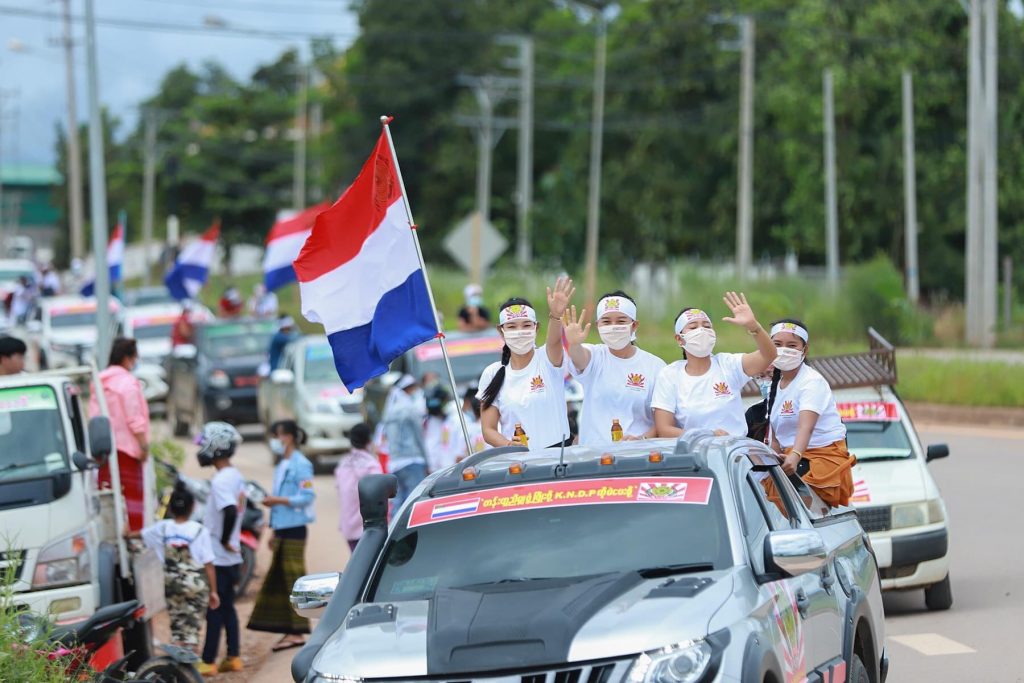 Say Wah Nyunt said the various Karen parties had tried to determine which parties had the most support in each constituency and then decided accordingly where each would run. He said the KNP is running in six Ayeyarwady townships and the KPP in 14 others.
"We are different parties bearing different names, but the Karen know we are working together for them," he said. "We hope that our strategy of not competing against each other [within constituencies] will ultimately win us more constituencies."
The Karen National Union is also hoping the election will deliver greater parliamentary representation for the Karen. In a statement on October 15 to mark the fifth anniversary of the signing of the Nationwide Ceasefire Agreement, of which it was one of the eight original signatories, the KNU urged the Karen people to vote for Karen parties.
KNU general secretary Padoh Saw Ta Doh Moo said he hoped ethnic nationalities would be well represented in parliament and participate as much as possible in the country's transition to democracy.
"We Karen people can achieve our goals faster through participation in parliamentary than non-parliamentary channels," he said, referring to armed resistance. "We urge all Karen to vote for Karen parties and Karen politicians."
PSDP vice-chair Naw Yuzana Wah embraced the KNU's message. She told Frontier she's hopeful that Karen party candidates in Kayin, as well as in Yangon and Ayeyarwady regions, will attract more support this year than in 2015. Despite the disparate names, she said, "I feel that we are all [working] as one."
The PSDP is fielding no candidates in Kayin, as per non-compete agreements with other Karen parties, but is contesting two regional assembly seats, one in Yangon and one in Bago.
"We expect many Karen parties to win this year; we don't want a repeat of the [2015] election, when only one MP from a Karen party wound up in the state parliament," she said. "We are Karen and we must support each other."
In-state voting opens up
In another potential boost to the ethnic parties, there will also be voting in more areas of Kayin State this year than in previous elections. In 2010 and 2015, the state was one of the most heavily affected by vote cancellations at the village tract level, due to security concerns and accessibility problems, though no constituencies were cancelled outright and a full set of MPs was elected in both elections. This year, voting has been cancelled in just 53 village tracts, down from 94 village tracts five years ago, meaning ballots will be cast in 135 village tracts across the state.
Most of the 41 village tracts where polling has opened since 2015 are in areas under the control of KNU Brigade 6, where strong support for Karen parties is expected, said Saw Ba Mu, the administrator of Htue Maung Htoe village tract, where voting will now be possible. Htue Maung Htoe is in the Winyaw region, a KNU-controlled part of Kyainseikgyi Township, where KNDP candidates are running.
"The problem is that we have no polling station in our village tract, so we will have to travel to Pharpya village [also in Kyainseikgyi Township] to vote. It's a two-hour trip from our village so I am not sure that all of our villagers will be willing to go. I am planning to arrange transportation on election day with the help of the KNU," he said.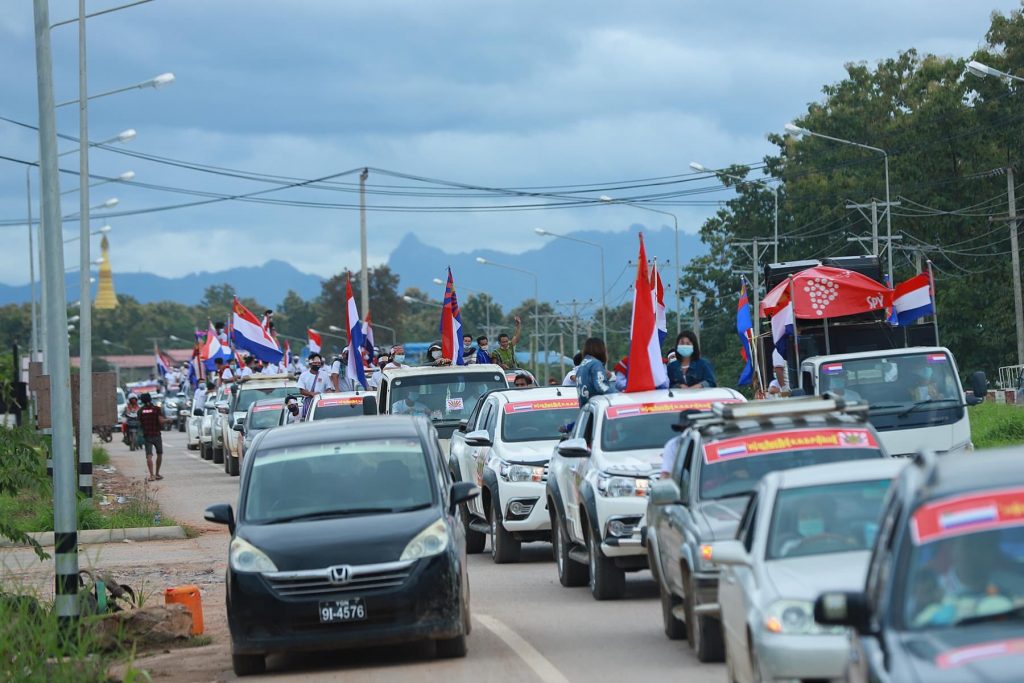 He said another challenge in areas where voting is possible for the first time is that locals are unfamiliar with electoral procedures.
"They don't know how to check voter lists, or how to vote, and they have limited comprehension of written and spoken Burmese," he said. "So, transport and comprehension – those are the big challenges."
"Fortunately, they have been motivated by the message from the KNU and want to vote for Karen parties."