A single family has safeguarded Myanmar's Jewish tradition for decades, as its once-thriving community dwindled over time.
Words & Photos VICTORIA MILKO | FRONTIER
Mr Samuel "Sammy" Samuels sits in the furthest seat in the back of the empty building, sounds of the Muslim adhan and Buddhist chants bursting through speakers down the block and drifting into the building, echoing through the vacant main hall.
"I feel more Jewish in Yangon than I did living in New York," Samuels explains. "There every Friday I went to synagogue, but every synagogue was full. If I didn't go to synagogue no one would care. But here if I don't go, then … who is going to open the gate?"
The gate he referred to is what separates Yangon's last synagogue, consecrated in 1896 and once the epicentre of Myanmar's thriving Jewish community, from the city's bustling downtown.
"We're a very small community," Samuels says, "But we're here."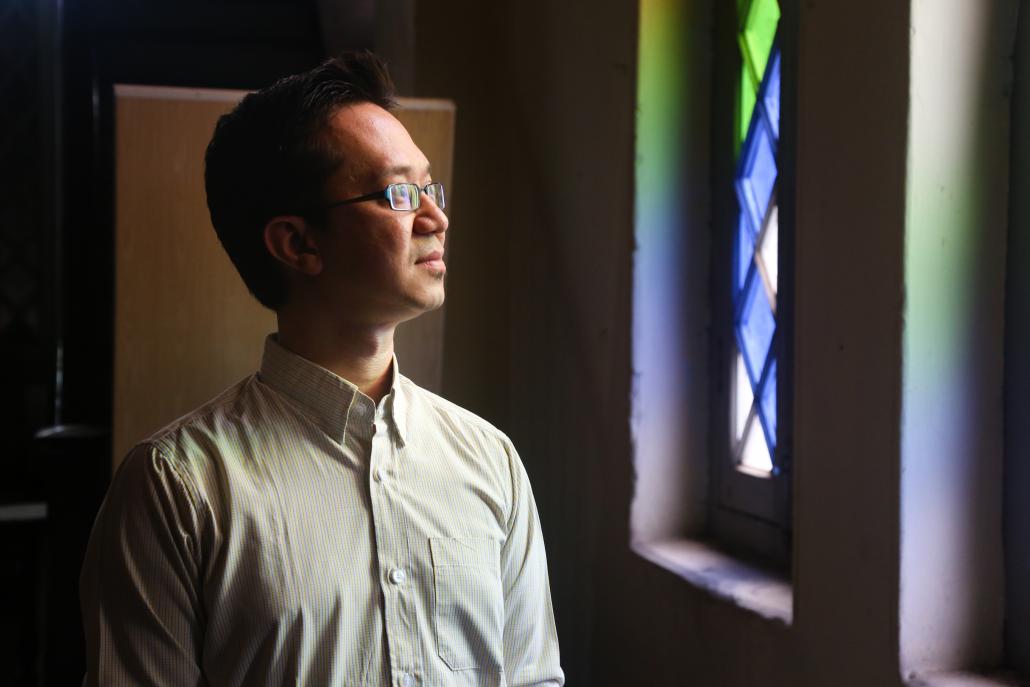 During the 19th century, Jewish migrants from India and Iraq began establishing communities in Yangon and Mandalay, capitalising on emerging trade markets, with Jewish culture prospering.
"There were over 3,000 Jews living in Yangon," Samuels says. "Lawyers, officers, Jewish schools and Jewish mayors. You would never know that now."
Steady community and business growth continued for the Jewish population until the Japanese invaded Myanmar during World War II. While the Jewish population of Myanmar didn't face the same fate as European Jews, the Japanese did have suspicions about the community's ties to England.
"Seven members, including my grandfather, were taken to the Jewish camps and questioned as if they were British spies," Samuels said. "They were detained for 20 days, causing fear in the community."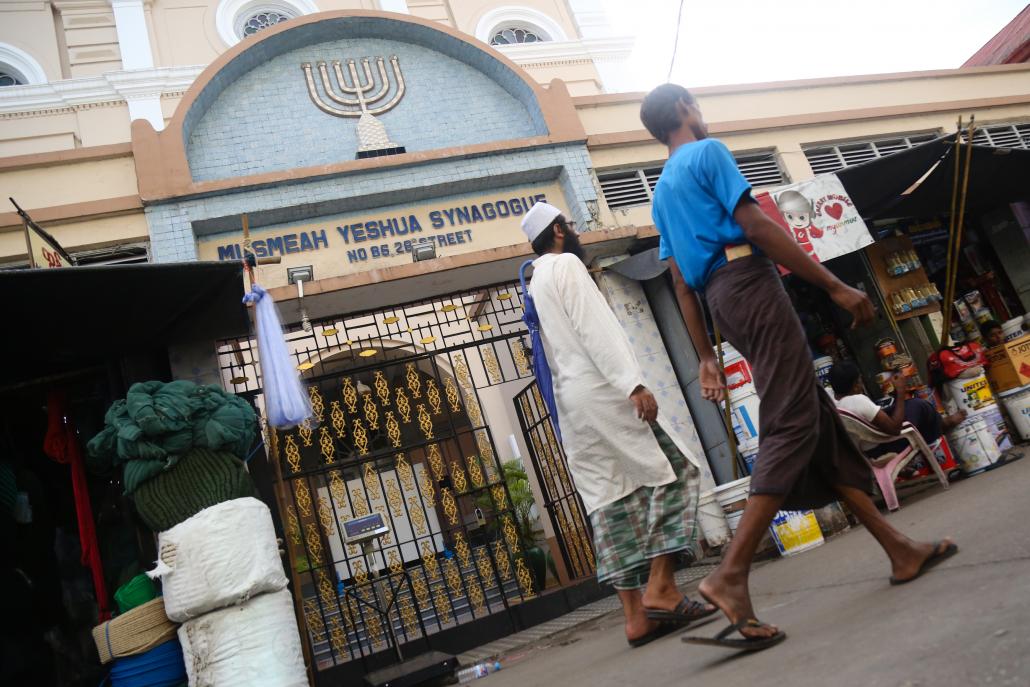 The detentions resulted in the synagogue closing for two months.
"The Japanese never found connections between the Jews and the British," Samuels said, "But families became afraid and started leaving."
The second waning of the Jewish community came two decades later, this time at the hand of the military. As the military moved to nationalise businesses across the country, the Jewish population fled once more, dwindling to an estimated eight families. The last rabbi left the country in 1969.
For decades the synagogue sat all but empty. Due to an inadequate number of Jewish men present to take part, religious ceremonies were halted. Coca-Cola, which was produced by a Jewish family's plant, wasn't officially produced again until 2012.
"But my dad insisted on staying," Samuels said. "He thought if he left that the military would take over the synagogue, so he insisted on staying."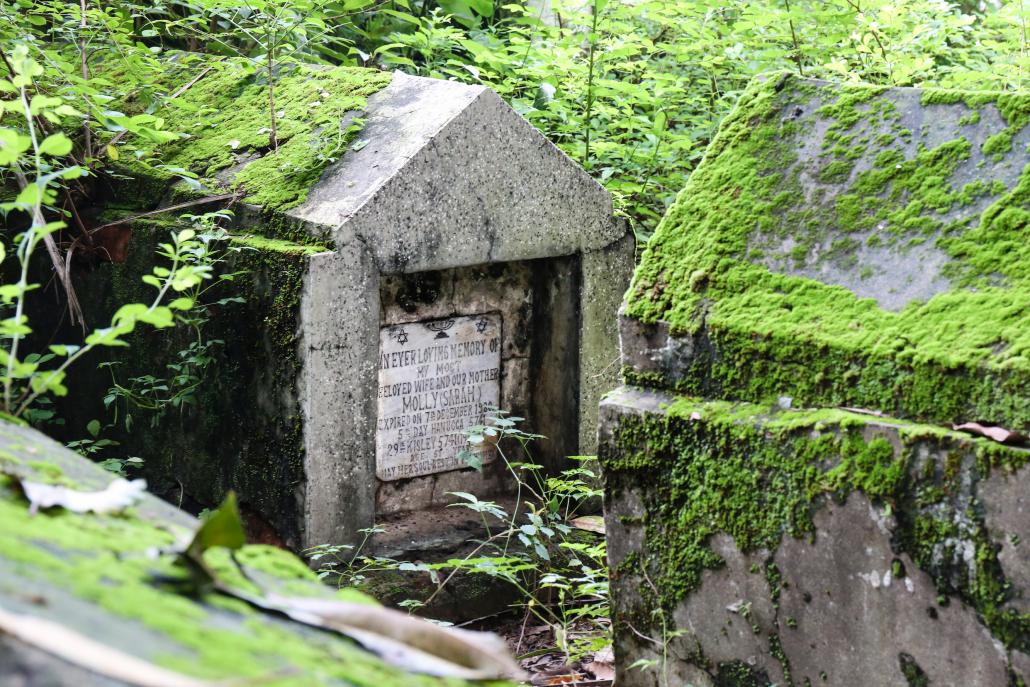 Myanmar's Jewish culture stagnated. The Jewish graveyard, tucked away on 91st Street and home to an estimated 600-700 graves, fell into disrepair, overgrown with weeds and bushes. Plaques began falling from the tombs, left on the ground beneath dirt and snails.
Yet with the country's borders opening and a flood of businesses coming in, Samuels says that he's seen an influx of Jewish expats, and a rapid reemergence of Jewish culture.
Mr Sam Glatman, a British expat, sees himself as part of that reemergence. First coming to Myanmar as a tourist in 2007, Glatman found himself returning six years later, this time for work.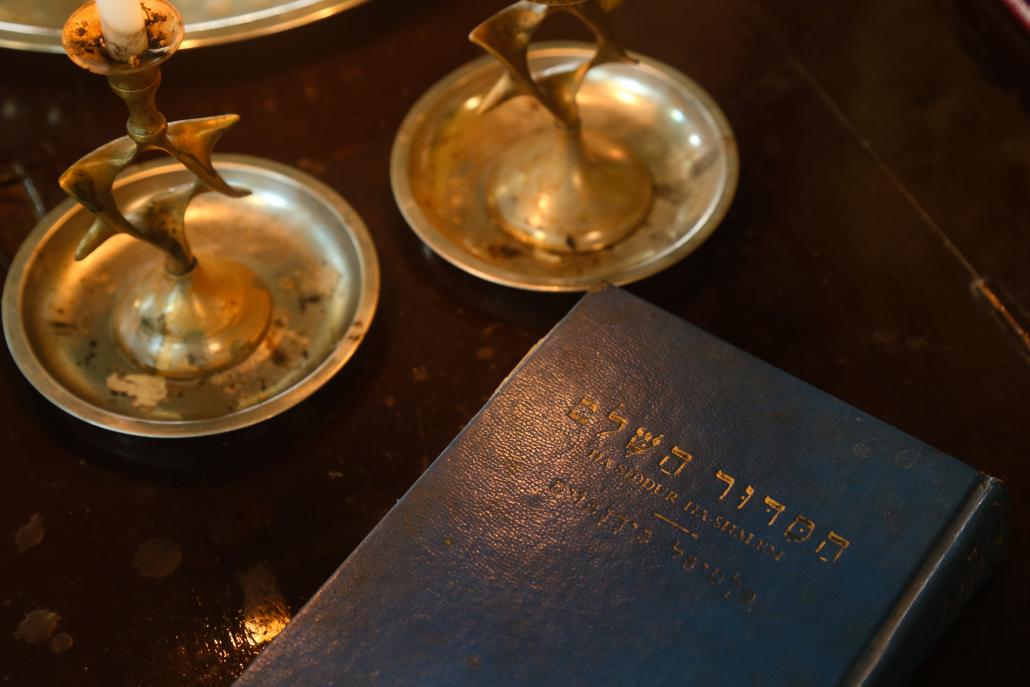 "As a young person wanting to start a career and do interesting things, Myanmar is the obvious answer," Glatman said, "But as someone interested in their Jewish heritage, I always look for community wherever I go. Coming to Myanmar, one of my concerns was, 'Is there anything going on here?'"
Glatman said he began researching Jewish culture in Myanmar, coming across an old newspaper profile on the Samuels family.
"I first made contact with Sammy just a few days before his wedding. He ended up inviting me to the wedding, and I actually ended up holding the rings during the ceremony," Glatman said. "I'm told it was the first Jewish wedding in Yangon in 27 years."
Though unable to find kosher food in the country, Glatman began hosting his own sporadic Friday night dinners, meeting Jewish expats through the gatherings.
"I feel that Yangon is quite transient; people come and go," Glatman said. "There's quite a lot of expat Jews around, which is great. If things move in the right direction there will be more Jews coming."
Yet Glatman says his interactions with the Burmese Jewish population have been limited.
"I've heard that there are Myanmar Jews living in the country," Glatman said. "I'd love to meet them, I just don't know where."
Just a short walk from Yangon's Inya Lake sits the Israeli embassy, which holds Jewish religious and cultural events throughout the year.
"New Year's Eve, Passover dinner and other ceremonies take place," Israeli Ambassador Mr Daniel Zonshine said. "It's part of what we think, we engage with the Jewish community, mostly the expats who are living here."
Zonshine is also quick to credit Samuels' contribution to the Jewish community in Myanmar.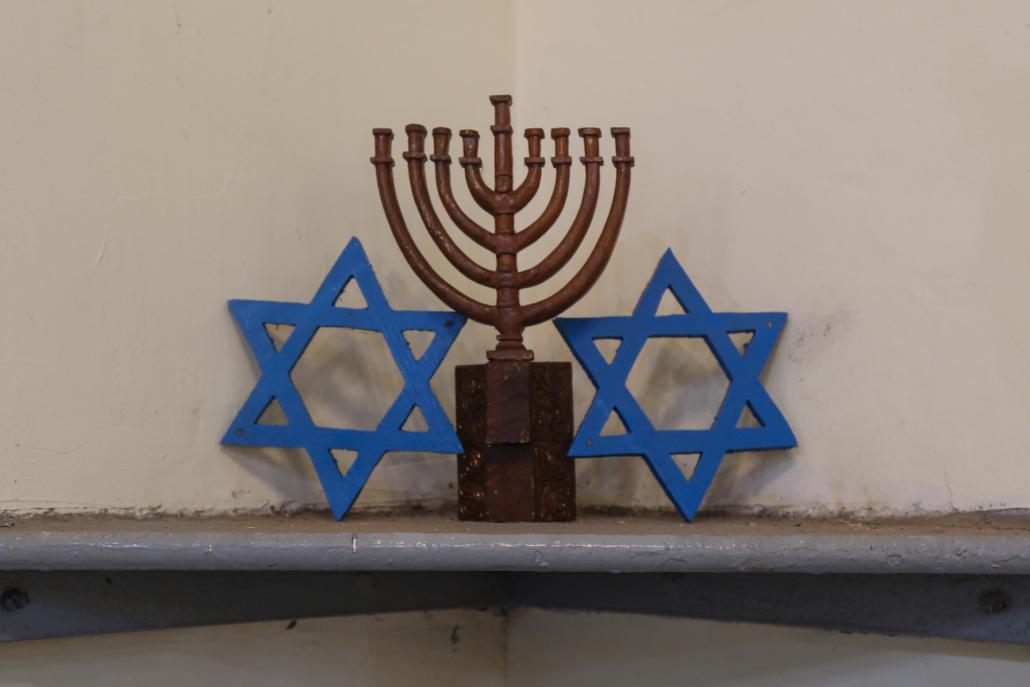 "The synagogue is certainly an attraction that raises awareness about Jews in Myanmar," Zonshine said. "Sammy and his family have vastly contributed to the Jewish presence in Yangon."
Samuels now spends the majority of his days running Myanmar Shalom—a tour company he started while living and attending college in New York City. Samuels says the tours now bring Jews from all around the world to visit Myanmar, always making sure to stop by the synagogue.
"Last month we had a group of Jews from Thailand, Singapore and Hong Kong come to Yangon and the synagogue," Samuels said. "It doesn't just [have] value for the Jewish community, it adds value to the whole city."
Samuels also gave some credit to his neighbours for playing a major role in the prosperity his family and the Jewish community enjoyed in Yangon.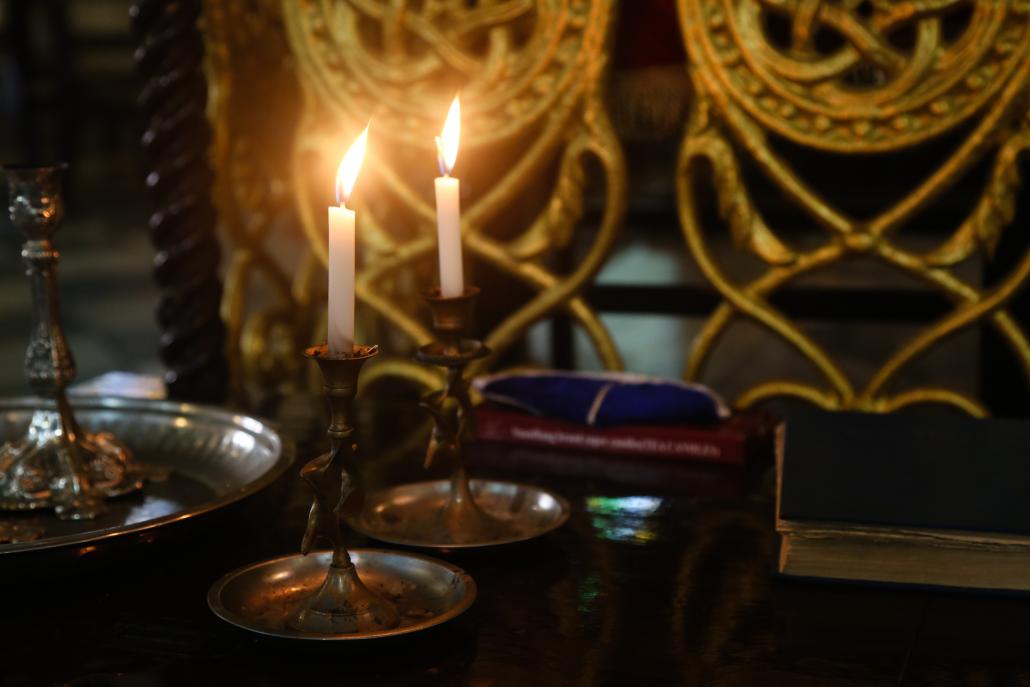 "We are in a very Muslim neighborhood and we've never had any problems," Samuels said. "Neighbours often come to clean the synagogue, come to events and invite us to their events. It's a wonderful thing and it's more important than ever to have these kinds of relationships."
Samuels said that while the Jewish community hasn't been directly targeted, he's become concerned about the increase in hate speech in the country.
"It's very important for these issues to be talked about and discussed," Samuels said. "When no one speaks up for you, things like what happened to Jews in the 40's happens again. You have to speak up."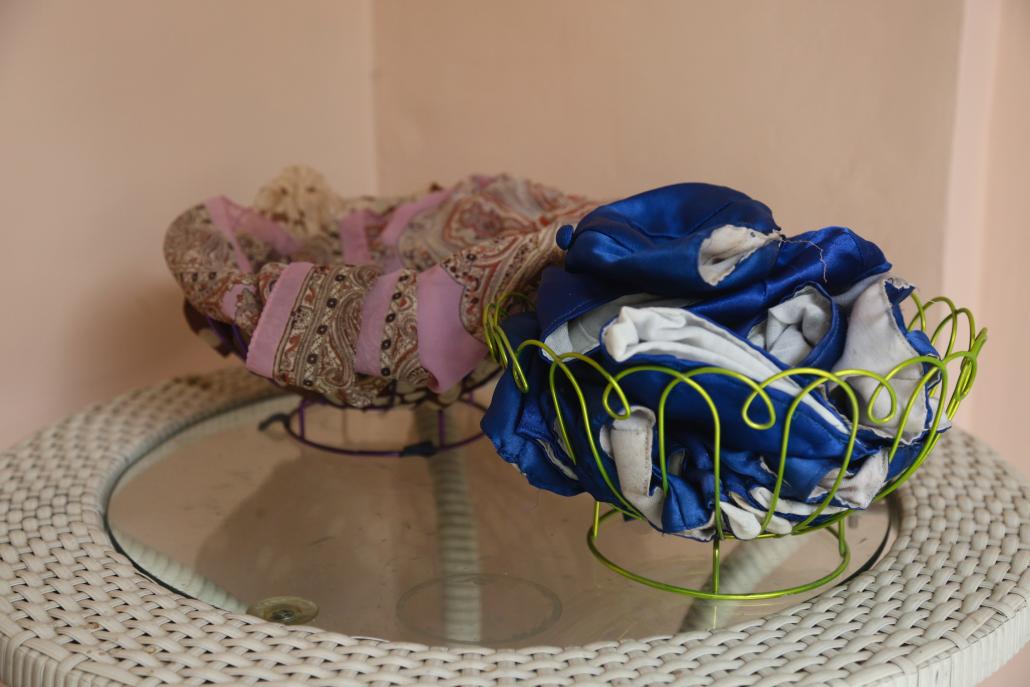 Samuels says he finds beauty in the complexity and diversity that Yangon offers.
"My favourite part of Yangon is where the City Hall, pagoda and temple all are," he says, referring to downtown's Sule Pagoda Road and Mahabandoola intersection. "I've never seen anything like it. It's a reminder that these communities have lived peacefully side by side—how this community used to be, and needs to continue to be."
Just as Samuels finishes his sentence a tour group walks in and grabs his eye. He greets them with a smile and a nod, their whispers and laughter filling the hall with their presence.