In one of Myanmar's poorest regions, jobs are drying up, trade is declining and farmers can't afford to plant their monsoon crop due to measures aimed at curbing COVID-19.
By EI LAY | FRONTIER
IT IS perhaps the most shocking image to emerge from Myanmar's COVID-19 response: a man slumped on the ground in a bus station, reportedly dead from malnutrition.
The 42-year-old man from Pakokku Township in Magway Region had eked out a living collecting waste and selling to recyclers, Voice of Myanmar reported. But when the recycling businesses closed due to COVID-19, his income dried up. He was found dead on May 5.
The story may have shocked Myanmar, but it didn't shock Ma Hnin Yu Wai, 18, who collects empty cans and bottles along Strand Road in the town of Magway, the regional capital, for sale to recycling centres.
It wasn't just the closure of recycling centres that had hurt waste collectors' incomes, she explained. The cancellation of Thingyan celebrations and other measures to curb public gatherings, as well as a general decline in economic activity, meant there was simply less rubbish around to sift through.
"Thingyan is good for us because it results in a lot of rubbish," she said. "Although we haven't had any COVID-19 infections yet [in Magway Region], businesses have been forced to shut down to prevent the spread."
Magway Region has actually had a single case of COVID-19 – a worker from Myothit Township who returned from Thailand, and has since recovered ­– but the economic effects of the response to the pandemic have indeed far outweighed its health impact.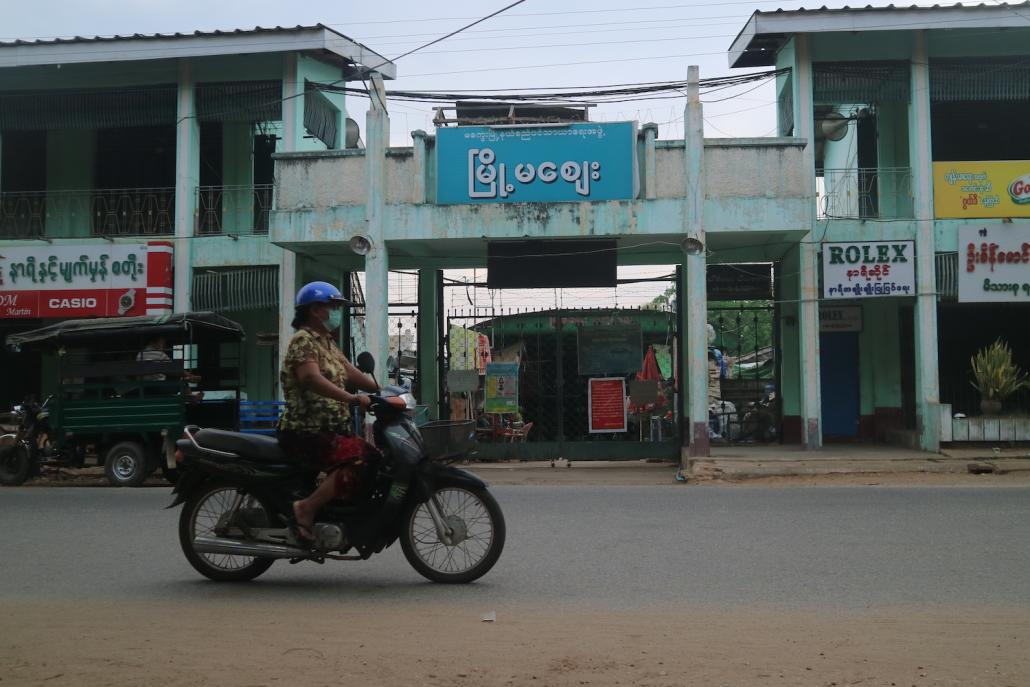 The regional government has introduced among the strictest control measures in the country, closing nearly all offices, shops and factories, shuttering hotels and severely restricting public transport. Even betel stalls have been forced to close.
In one of the poorest areas in the country – Magway Region had an estimated poverty rate of 35.6 percent in 2017, behind only Chin, Rakhine and Kachin states – these measures have taken a serious toll on communities.
Magway's population of around 4 million is heavily rural and dependent on agriculture, but most farms are small and unirrigated, with poor access to markets. There's a heavy reliance on credit, creating high levels of personal debt, as well as on remittances from outward migration to other places in Myanmar and abroad.
As many as 30,000 of these migrants have now come back to Magway from abroad, with more than 10,000 still in facility quarantine as of May 12, according to the Ministry of Health and Sports. They have returned to find almost no jobs available.
So far during the pandemic, support from the government has been limited to a one-time distribution, during the Thingyan holiday in mid-April, of basic foods to households without a regular income. The regional government said nearly 300,000 households benefited from this distribution, but no further support has been forthcoming.
From waste collectors to farmers, and servers to small business owners, nearly all are suffering, and they are wondering how much longer they can endure the government's restrictions on economic and social life.
When COVID-19 emerged, most farms were fallow; the harvest had been collected, but planting was yet to begin. It is a time when many look for alternative work, but COVID-19 mitigation measures meant there were few opportunities this year.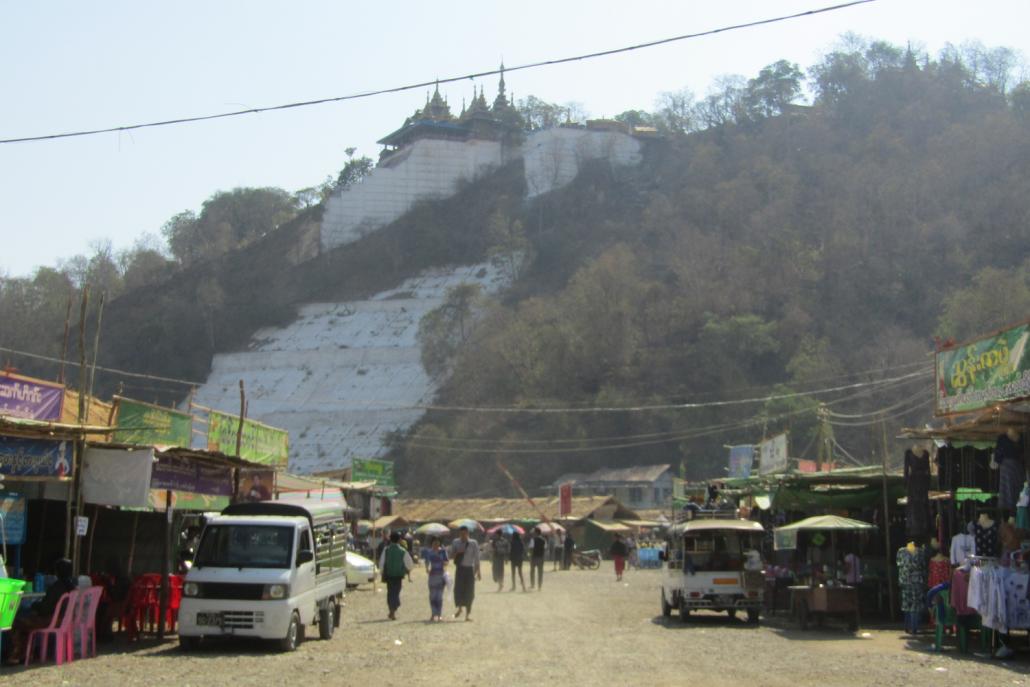 Ko Win Maung from Maungmakan village in Minbu Township of Magway Region had been counting on making some extra money at the Mann Shwe Settaw Pagoda Festival.
In normal years, the three-month festival, which this year started on January 29, draws hundreds of thousands of merit-making pilgrims and pumps tens of billions of kyat into the local economy. The pagoda, about 60 kilometres west of Magway town in Minbu Township, is on a bend in the Mann Creek, where hundreds of stalls selling handcrafts, souvenirs and food cater to devotees.
This year, though, visitor numbers were down sharply because of concerns about the potential risk of COVID-19, and on March 13 the Magway Region government closed it more than a month early as part of its virus prevention measures.
The government's decision was a harsh setback for tens of thousands of stallholders and vendors like Win Maung, who had planned to rent out inflated tyre tubes so customers could float on the cool waters of the Mann Creek at the hottest time of the year. The low number of visitors meant he'd made little money by the time the festival closed. A father of two school-aged children, Win Maung is worried that he will not have enough money to buy food, much less pay for education, after schools re-open in June.
"The festival is our only opportunity to make enough money to cover the cost of educating our children," he said. "For the rest of the year we work as farm labourers, and only make enough to buy food."
The early closure of the pagoda festival and a ban on all events that attract crowds has also created hardship for photographer Ko Zaw Zaw Aung. The only bread-winner in a family of four, he has a photo studio and souvenir stall at the festival site, and also takes photos at other events.
"There were few visitors when the festival opened but the number had been steadily increasing as the full moon day of Tabaung neared [in March], but just as business was starting to become brisk, the festival was closed," said Zaw Zaw Aung. "I have not earned any money in the two months since then because wedding receptions and novitiation ceremonies are banned."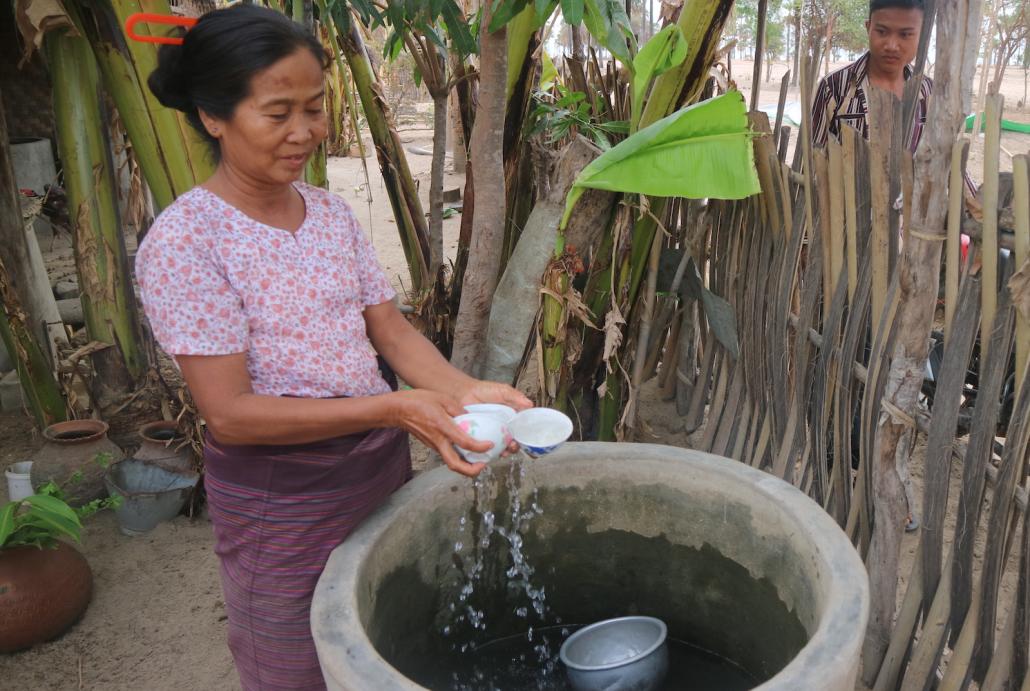 Across Magway Region and other parts of Myanmar's central Dry Zone, farmers are preparing to plant sesame when the first monsoon rains arrive in late May or June. Farmers need money soon to cover the cost of planting, including hiring workers and buying seeds and fertiliser, but many are wondering how they'll find the cash this year.
Although they can access credit from state-run Myanmar Agricultural Development Bank, the loans typically cover only one-third of the cost of cultivation and always arrive late. Many farmers already have debts from private microfinance lenders.
A big drop in the price of sesame has also hurt them. Because it can be stored for long periods, farmers often save some of their harvest to sell and raise money ahead of the planting season. In recent months though the price of a 15 viss (24.5 kilograms) basket of sesame has halved from K40,000 to K20,000, leaving many in a desperate situation.
One option for farmers to raise cash is to pawn jewellery or other valuables, but in Magway Region, as in much of the rest of the country, all shops have been closed as a precaution against the spread of COVID-19, except for businesses selling food and medicine.
Some pawn shop owners also told Frontier they don't want to lend at a time of economic uncertainty, instead preferring to hold cash.
Daw Sann Winn, who grows sesame at Laytaingsin village of Myothit Township, said she managed to get a loan from a pawn shop through a friend, and left her gold as collateral. However, she couldn't get enough to cover the cost of planting her four-acre farm.
"I couldn't get the amount I wanted, but I had no choice. If I didn't pawn my gold I'd starve," she said.
Pawn shops typically charge 2.5pc or 3pc a month on loans where the borrower leaves jewellery or other collateral. For those without collateral, a loan from an illegal moneylender can cost as much as 20pc a month.
Another option for farmers is to borrow sesame from those with reserve stocks, but they have to repay these "loans" at harvest time at a rate of two baskets for every basket borrowed.
"If I take one basket, I have to give back two baskets," said U Tin Maung Oo, a farmer at Tawetsan village, Myothit Township. "The sesame has to be planted at the start of the monsoon – it's not reliable to plant late in the monsoon."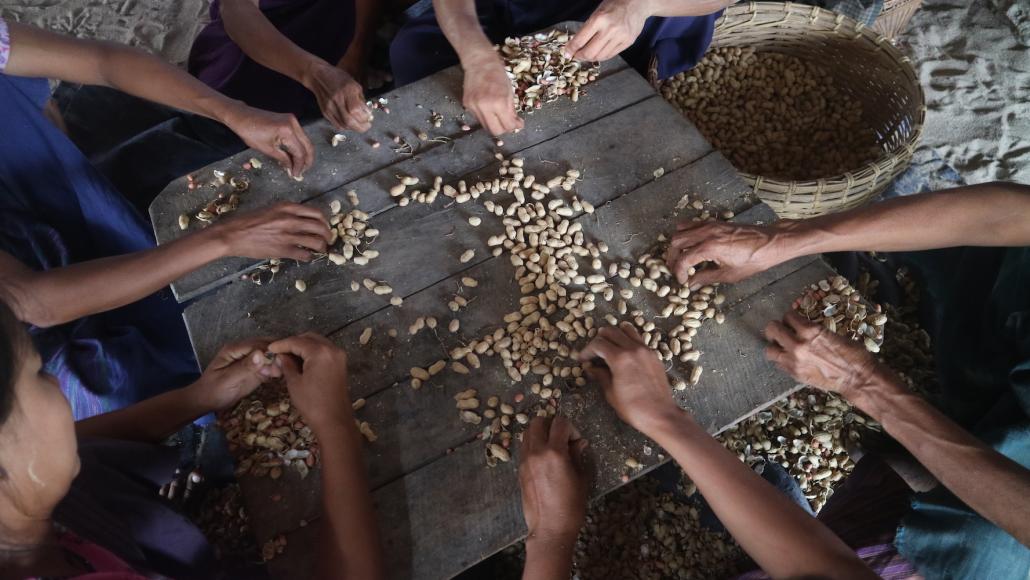 Farmers have also been affected by the Magway Region government's decision to suspend highway buses running between townships, from April 8 until at least May 15.
Although this may be an effective measure for preventing the spread of COVID-19, the disruption to transport has resulted in farmers having to pay almost K20,000 for a bag of fertiliser that usually costs K16,500.
Other preventive measures against the coronavirus have also made life difficult for low-skilled workers in Magway Region, as they have elsewhere in the country. Restaurants have been instructed to only sell take-away food and stalls selling products like betel and SIM cards have been closed. Markets have shut, and factories are also closed.
On May 14, the regional government announced that most restrictive measures, including the closure of non-essential shops, would remain in place until the end of May. However, in the first sign of rules being relaxed, it permitted local bus lines to resume operations and hotels to open in accordance with rules set by the Ministry of Health and Sports, although there are still no buses permitted to and from other states and regions.
Ma Thin Thin Yu and her sister both lost their jobs at a restaurant in Magway town after it was forced to switch to selling take-away only and its business dropped off.
"When we were working in the restaurant, we were paid K100,000 a month and were provided with free food and board," she said, adding that other workers had lost their jobs too. "The restaurant said it would re-hire us after it re-opens but it doesn't help us at the moment."
Thin Thin Yu and her sister returned to their village of Myauk Min in rural Magway Township, but because crop planting has not yet started there are few casual jobs. "We can stay at our home but we're having trouble affording food," she said.
Previously they could get rice, cooking oil and other food from grocery shops in their village on credit and pay for it at the end of the month when they got their salaries. "Now the grocers will not sell to us on credit anymore because they know that we have lost our jobs," she said. "These [COVID-19] preventive measures have created huge problems."
A few days ago, Thin Thin Yu finally received some good news. The restaurant owner called: he'd decided she could have her job back.
"I'm not getting paid as much as before," she said. "But at least I don't have to worry about where my next meal will come from."
TOP PHOTO: Farmer U Tin Maung Oo from Myothit Township has had to "borrow" sesame seeds for planting because he doesn't have the cash to buy them upfront, but he'll have to pay back double at harvest time. (Ei Lay | Frontier)