More than 100 Myanmar migrants who have been stranded in the United Arab Emirates since late March face an uncertain wait to return home due to flight disruptions and travel restrictions.
By KYAW YE LYNN | FRONTIER
Ko Khant Oo Maw was in a relaxed mood as he waited at Dubai International Airport early on March 24 to board an Emirates plane to Singapore, where he planned to catch a connecting flight to Myanmar.
"I was even whistling because I thought I would be home soon," he said.
Khant Oo Maw, in his 30s, was heading home after resigning from his job as a play attendant at the Kids Club at the Jumeirah Al Qasr hotel where he had worked for nearly five years. All told, he had spent the past nine years working in Dubai.
"I submitted my resignation in mid-February when the UAE reported more than a dozen confirmed cases of coronavirus," he told Frontier on April 21 in a voice message through Facebook's Messenger app, referring to the United Arab Emirates, a federation of seven emirates that includes Dubai.
"I thought, 'I'll need to leave soon or I will be stuck here for a long time'."
The Kids Club was closed on March 15, but Khant Oo Maw had to wait another week for his employer to cancel his work permit so that he could leave the country.
He checked in at Dubai International Airport late on March 23 to begin his journey to Myanmar. All seemed to be going smoothly as he dropped his baggage, received his boarding pass and proceeded through immigration. But as he was about to get on the plane, Khant Oo Maw and four other passengers were told they could not board, because Singapore had banned transit or short-term visitors from midnight on March 23.
Although Singapore had announced the ban several days earlier, Khant Oo Maw said he was not told about the ban when he checked in, or while he was waiting in the departure lounge.
"We were told at the last minute that we could not board the flight; it was frustrating," he said.
Khant Oo Maw later tried to arrange travel to Myanmar via Jakarta or Hong Kong but was unsuccessful because of the disruptions to air travel arising from restrictions imposed in response to the COVID-19 pandemic.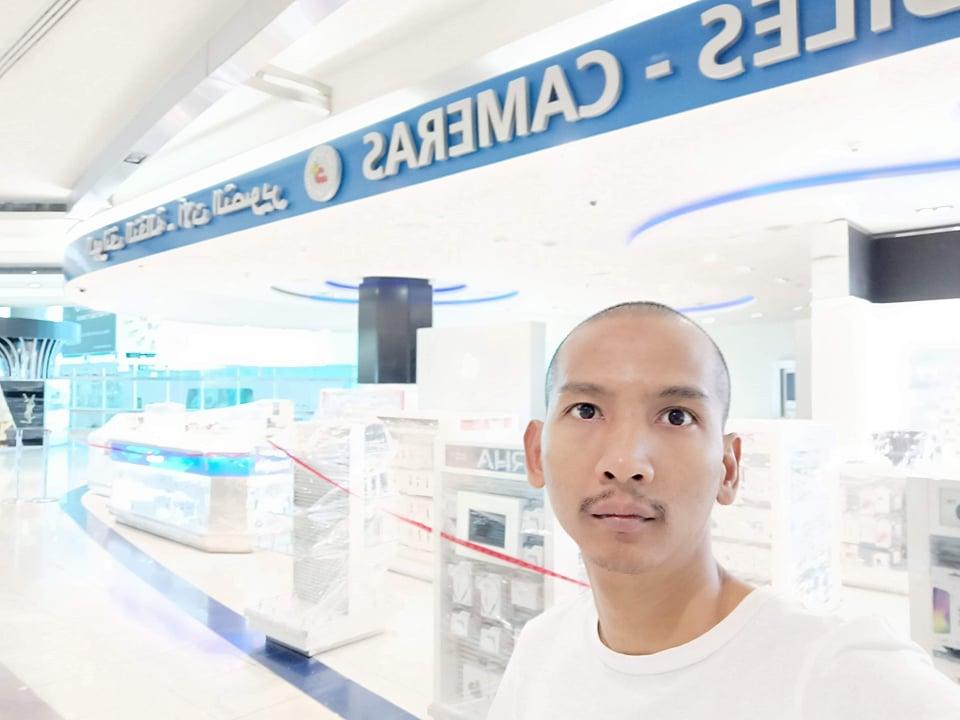 On the evening of March 24, nearly a day after he was prevented from boarding the flight to Singapore, staff at Dubai International Airport took Khant Oo Maw to a basement holding area where there were already about 30 people.
"More people were taken there and it had more than 100 people the next day," he said.
The stranded travellers spent March 24 and 25 in the basement. Some complained to the airport's management, but it was only after their plight was publicised in American media on March 25 that they were moved to the Dubai International Airport Hotel.
"The first two days at the airport were terrible because we didn't know what was going on. We were just given coupons to exchange for food at some shops [in the airport] that were still open," Khant Oo Maw said.
About a week after being moved to the hotel, he was asked if he wanted to take a flight to Jakarta.
"I knew I would not be able to fly from Jakarta to Yangon, so I told them I would only take a flight if its destination was Yangon," said Khant Oo Maw, who remains in the airport hotel.
He is among more than 100 Myanmar nationals stranded in the UAE who want to return home as soon as possible.
They are receiving logistical support from other Myanmar workers who plan to remain in the UAE and continue working despite COVID-19.
One Myanmar man who is trying to help the stranded migrant workers return home said most of those stuck in the UAE had lost their jobs because of factory and shop closures due to the pandemic.
"Some are here on tourist visas and were stuck after the pandemic caused chaos," the man told Frontier via a WhatsApp call on April 22.
Myanmar has banned all commercial flights until at least midnight on May 15. However, charter flights can be arranged with the approval of the Ministry of Foreign Affairs.
In an effort to get permission for a charter flight to bring the workers in the UAE home, the man who is helping the workers sent their names to the closest Myanmar embassy, in Saudi Arabia, about two weeks ago.
However, he said they have yet to receive a response. "Through the embassy, we requested MOFA to grant special permission for a flight to evacuate them during the ban or as soon as possible after it is lifted," the man said.
"It is not too difficult to arrange a charter flight to Myanmar because the UAE government has offered to fly stranded foreign nationals home to countries such as India and Pakistan," he said.
"Some airlines are prepared to operate special flights, but they require permission from Myanmar."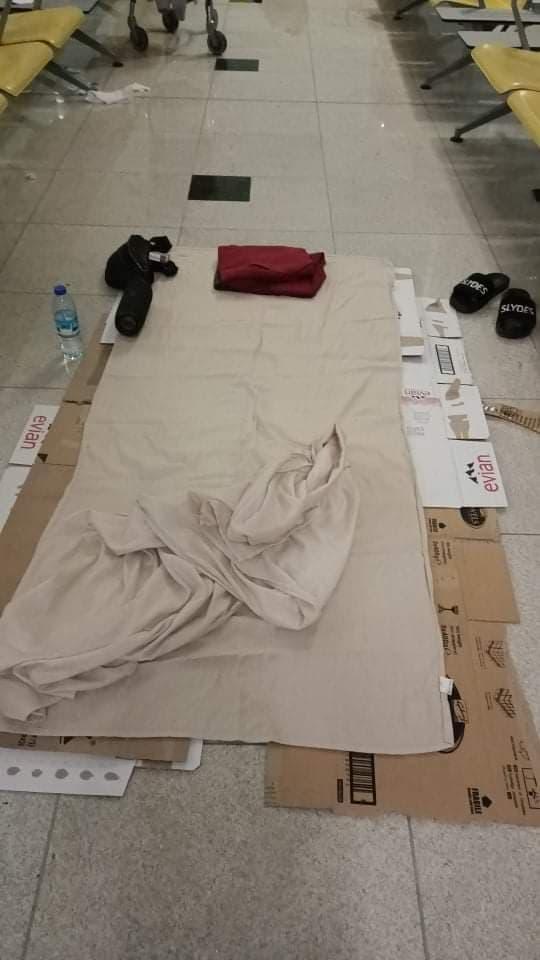 MOFA permanent secretary U Soe Han confirmed to Frontier that more than 100 Myanmar citizens in the UAE had informed the ministry that they wished to return home.
He said Myanmar embassies around the world had been compiling lists of those seeking to return, and the largest single group was in Australia.
The ministry could not commit to a time frame for securing their return, he said.
"Depending on negotiations with the countries where they are residing, the evacuation could be during the period of the flight ban or after it is lifted," he said, adding that the government had already arranged for 326 Myanmar nationals to return home by air since February, mostly from China and India.
The man assisting the stranded Myanmar nationals in the UAE said returnees from the emirates should not be regarded as a COVID-19 threat because the government there had stipulated they could only travel if they tested negative for the coronavirus.
"They all also agree to undergo 21 days' facility quarantine after they arrive in Yangon," he said.
Those stranded in the UAE seemed to be pinning their hopes on the flight ban being lifted on April 30, but on April 24 it was extended for another 15 days.
"They understand that Myanmar is struggling to cope with the situation, so they don't mind waiting for the ban to be lifted," the man said. "It would be great if they could fly as soon as the ban is lifted."
Khant Oo Maw said Emirates was flying to some destinations, including the Philippines, and he hoped to take its first flight to Myanmar after the ban is lifted.
"As I had already decided to return home after nearly nine years working here, I am ready to pay extra for a flight and undergo 21 days' quarantine in Yangon," he said.
"I just need to go home."
Shortly before publication, Frontier received an update from the man assisting the stranded workers in the UAE. He had finally received a response from the embassy on April 25, less than a day after Frontier had interviewed Soe Han from the Ministry of Foreign Affairs about the situation.
The man said the embassy had asked him to collect an exact list of those who wish to return, and to provide an estimated date when the group could arrive at a destination in Southeast Asia from the UAE. The government would then use a chartered Myanmar National Airlines plane to bring them home, he said, citing his conversation with the embassy. Late on April 25, the Department of Civil Aviation announced tentative plans for relief flights from three regional destinations.
After more than a month stuck in Dubai International Airport, it seems that Khant Oo Maw's luck might finally be about to change.
TOP PHOTO: A Flydubai aircraft is parked on the tarmac at Dubai International Airport on April 6. More than 100 Myanmar nationals are stranded in the United Arab Emirates and unable to return due to travel restrictions and flight disruptions. (AFP)