By OLIVER SLOW | FRONTIER
With AFP
MORE THAN a month after a fresh wave of fighting broke out in northern Rakhine State, the effects of the violence are still being strongly felt, particularly over the border in Bangladesh.
On October 8, at least 12 people died and many more were missing after a boat carrying them over the Naf River from Rakhine to Bangladesh capsized. Many of those who died were children.
Mr Abdul Jalil, an official from the Border Guard Bangladesh, told AFP on October 9 that 12 bodies had been recovered after an all-night rescue operation, saying "they include 10 children, an elderly woman and a man."
Area coast guard commander Mr Alauddin Nayan said the boat capsized near the Bangladeshi village of Galacha, with nearly 100 people on board. He said that about 40 people in the boat were adults fleeing villages in Rakhine.
"The rest were children," he said.
Border guards have rescued 13 people, including three women and two children after scouring the estuary of the Naf River, Jalil said.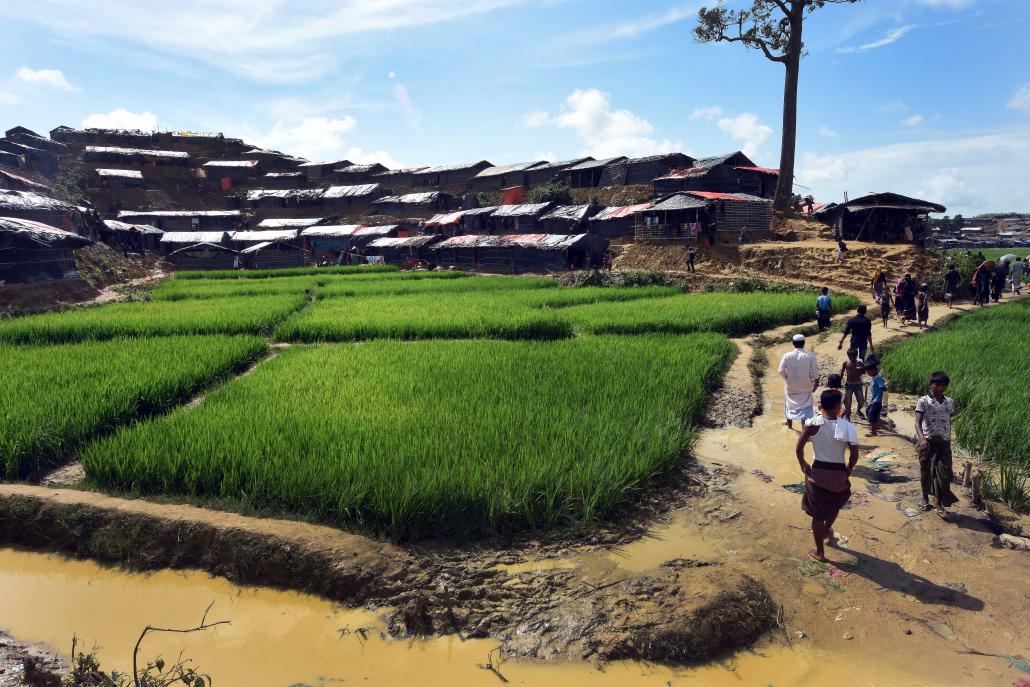 Since the boat capsized near the Myanmar side of the border, Jalil said many may have swum to the Rakhine coast.
The coast guard said the boat sank at around 10pm local time. Local media quoted a survivor as saying the vessel capsized due to high waves and bad weather.
An estimated 515,000 people – mainly Muslims who identify as Rohingya – have fled northern Rakhine State for Bangladesh since violence flared there in the aftermath of the August 25 attacks by the Arakan Rohingya Salvation Army on 30 police outposts and an army camp. About 30,000 non-Muslims – including Rakhine, Hindus, Daingnget and Mro – have also been displaced by the violence, although they are mainly in government-controlled areas of Rakhine State, including around Sittwe and Mrauk-U.
About 150 of those fleeing have drowned while trying to reach Bangladesh in small, rickety fishing boats that coastguards say are woefully inadequate for the rough seas.
Last week more than 60 Rohingya refugees are feared to have died after a boat carrying them from Myanmar capsized in rough weather in the Bay of Bengal just off the Bangladesh coast. The bodies of 23 people were retrieved, but the death toll was expected to surge, with many of the dead likely to be young children too weak to swim through the churning water.
Humanitarian crisis
Aid agencies have been struggling to cope with the scale of new arrivals in Bangladesh. Although the wave of people crossing into Bangladesh appears to have slowed in recent weeks, there are still those making the journey, reportedly due to a lack of access to food in northern Rakhine.
The International Organization for Migration said that since the current influx of refugees began, they have distributed more than 53,000 tarpaulins for new arrivals to construct makeshift homes, have provided healthcare to 34,000 patients, installed 400 emergency latrines and supplied 310,000 litres of water.
The IOM has called the influx a "critical humanitarian catastrophe" and is appealing for US$119.7 million to provide aid. This figure includes $40.5 million for site management, $10.1 million for Water, Sanitation and Health, and $8.97 million for health.
Meanwhile, given the lack of sanitation facilities, UNICEF has warned of a risk of an outbreak of acute watery diarrhoea and cholera.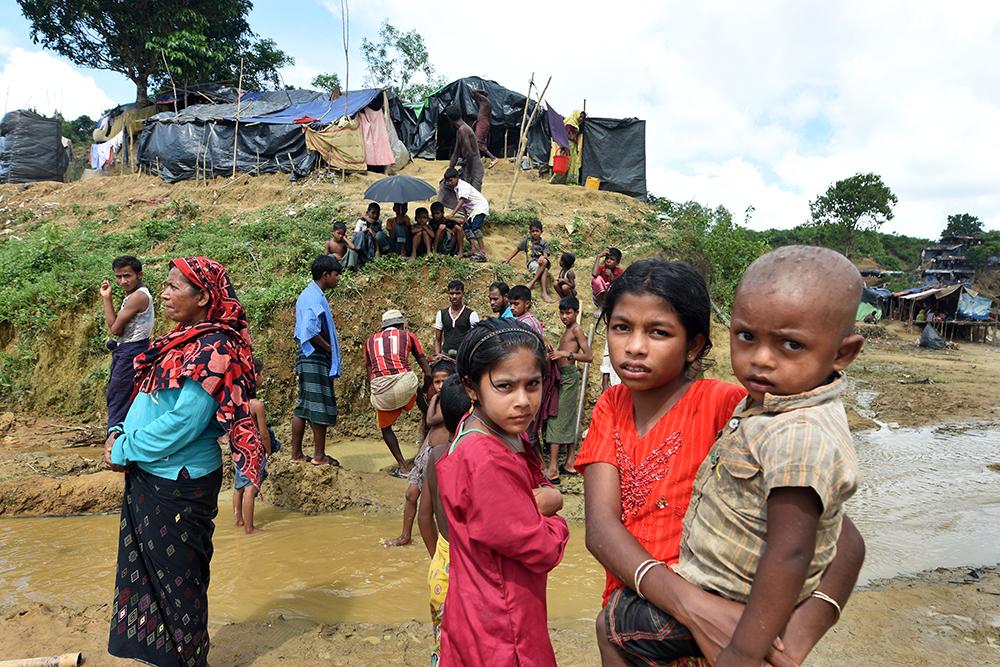 "What we are seeing is that people are exhausted and children are at risk of diseases," Maya Vandenant, chief of health, UNICEF Bangladesh said in a statement on October 6. "There are real risks of acute watery diarrhoea and cholera. We are very concened. Therefore, we are mounting an urgent response in the health sector."
The agency said that 5,011 cases of diarrhoea had been reported within the past week, and that it has launched a response plan aimed at preventing an outbreak of the two diseases.
"Planning of the extension camps is largely absent and there is no infrastructure for good sanitation and drainage, etc," said Vandenant. "We see that after the rains, water flushes the camps everywhere including the toilets. Additionally, the camps are now subject to high population densities. These factors increase the risk of disease outbreak and transmission."