By HEIN KO SOE | FRONTIER
YANGON — The Myanmar National Human Rights Commission has defended its role in a shocking child abuse case, saying it had fulfilled its duties by trying to broker a financial settlement on behalf of the two teenaged victims.
Ma San Kay Khaing, 17, and Ma Thazin, 16, both from Baw Lone Khin village in Kawhmu, led lives of slavery at the Ava Tailoring store in Yangon's Kyaukada Township.
Following the arrest of the stores owners on human trafficking charges, the commission has denied claims it sought to obstruct justice, telling a Wednesday press conference that it had acted in the interests of the victims.
"We didn't cover up the case, we negotiated with everyone to make an easy solution for this problem," commission member Daw Than Nwe told Frontier.
The victims' former employers are alleged to have stabbed them with scissors, burnt them with hot irons and broken their fingers while keeping them in the store against their will for five years.
After uncovering the allegations, Ko Swe Win of the Myanmar Now news agency reported the case to the Kyauktada police station, later taking the claim to the MNHRC after township police officers failed to investigate.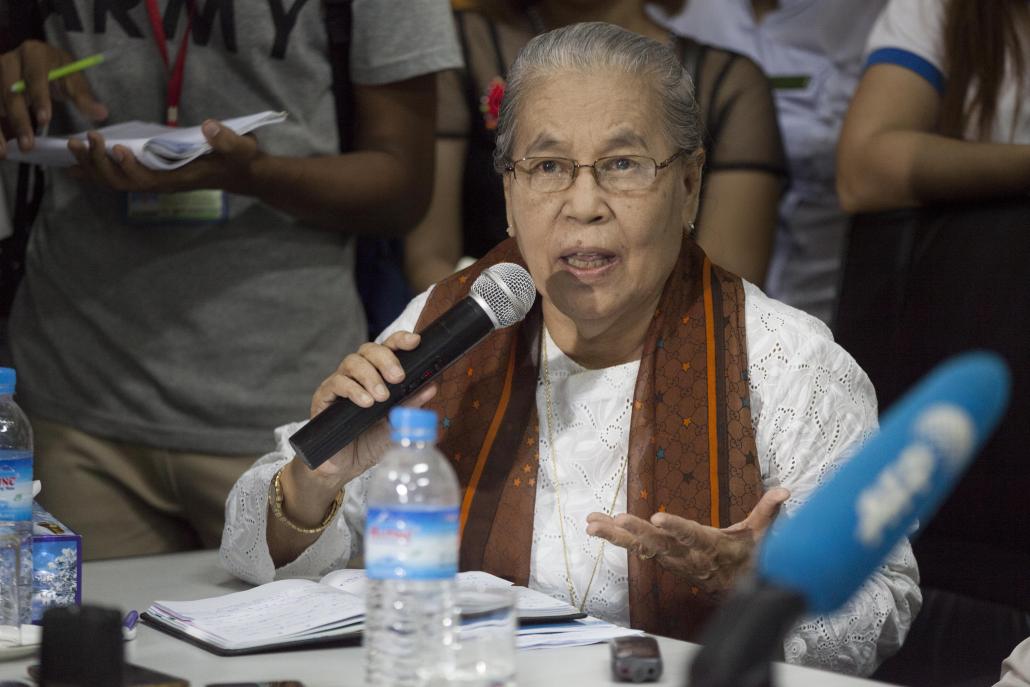 Following a brief investigation, during a meeting with commission members, the perpetrators to pay K5 million in unpaid wages and promptly closed the case on September 15.
Public revelation of the abuse allegations caused a storm on social media in the past week, leading Kyauktada police to reopen its investigation.
Ava Tailoring owner Daw Tin Thuzar and her children, Ko Tin Minn Latt and Ma Su Mon Latt, are all in custody and face possible prison terms of 10 years or more.
Despite the arrest, San Kay Khine's mother remains scared of revenge by the tailor's family.
"I am really afraid," Nyo Nyo Win, 32, said outside the small bamboo and thatch hut where she lives with her three other children. "I cannot eat or sleep."
"They said they would send us to jail by accusing us of stealing things from them," she told AFP.
Lawyer Robert Sann Aung said that the victims had been let down by authorities.
"In this case, not only the MNHRC but also the police had a duty to investigate criminal neglect and human trafficking."
A number of activists raised objections to speakers at Wednesday's press conference, held at the MNHRC office in Hlaing Township.
"We disagree with how the commission resolved this case, they should acknowledge [their mistake] to the public and resign," said youth campaigner Ko Thet Swe Win.
Commission member U Zaw Win replied that the way the compensation order and the truth of the allegations were not related to the MNHRC's involvement in the case, and stated the commission had not ordered the perpetrators to pay the victims.
With AFP in Yangon.