A service launched by an entrepreneurial doctor is winning favour among patients because it enables them to avoid long waits for access to health care, and to be treated in the comfort of their homes.
By KYAW PHONE KYAW | FRONTIER
THE CROWDS of patients waiting to see doctors at hospitals and the clinics of general practitioners and specialists are a sign of the high demand for healthcare in Myanmar. It's the waiting times that are one of the main complaints of dissatisfied patients.
When Dr Hsu Ei Htaik returned to Myanmar after working as a medical screening and home care doctor in Singapore from 2008 to 2014 she saw an opportunity created by the demand for healthcare. The result is Doctors on Wheels, launched in May 2016, which provides check-ups and treatment to patients in the comfort of their homes.
"I think this kind of treatment is very much needed in my country," said Hsu Ei Htaik, who was partly inspired to launch the service for very personal reasons involving her mother and her aunt. It is not common for Myanmar to have regular medical checks to monitor for conditions that can often be treated successfully if detected early.
Regular checks would have detected an ovarian tumour in her mother and breast cancer in her aunt.
"We only knew my mum had a tumour when it became pretty big; the surgery she underwent was successful," Hsu Ei Htaik said. "But when my aunt suffered breast cancer we only knew when it reached stage four, the severe stage, and we lost her. They suffered severely because they did not have regular medical check-ups."
After returning to Myanmar, Hsu Ei Htaik studied for a diploma in family medicine as preparation to launch Doctors on Wheels, and also encouraged her doctor friends to join the home healthcare service.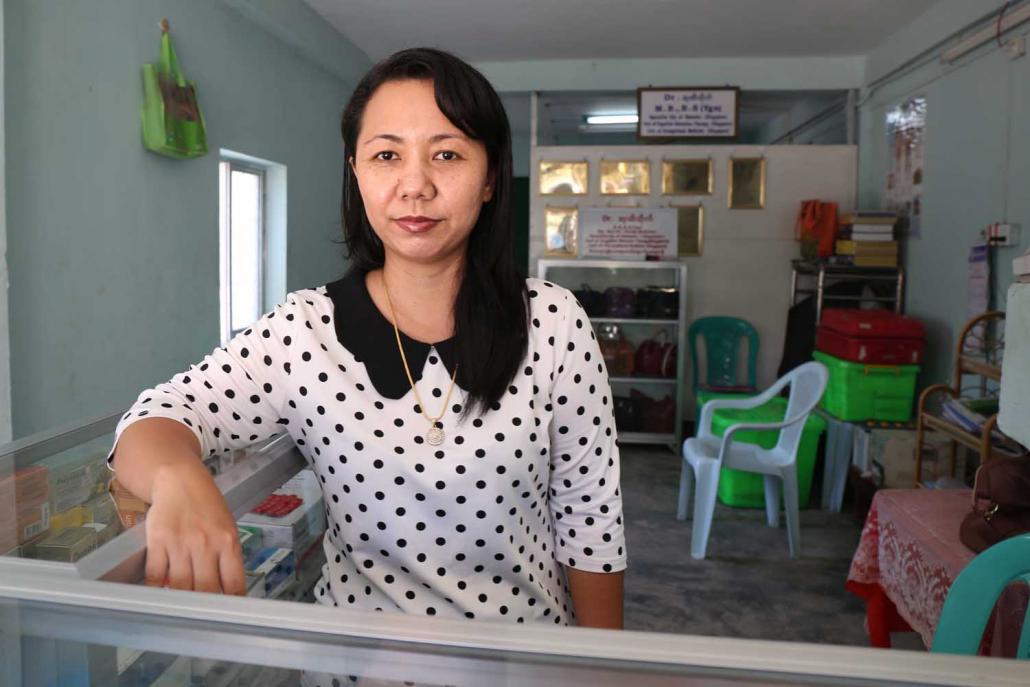 The service has grown to four family physicians, three hospital doctors and five medical specialists.
Most patients are elderly people or those with chronic illnesses, Hsu Ei Htaik told Frontier, adding that many home visits were to residents of buildings of up to eight storeys without elevators.
Demand for Doctors on Wheels has risen sharply. In the months after it launched it typically had seven or eight patients a month. The number has since risen to about 40 a month, mainly due to customers' requests for repeat visits.
The service is only available in Yangon, between 8am and 6pm. Patients pay a K10,000 fee for a basic consultation, plus taxi fares, and the fee for a check-up is about K50,000. Doctors on Wheels also offers a "Golden Healthy Life Member Package" for the elderly and a "Staff Medical Check-up Package" for employers. Another service it provides is occupational medicine advice.
One of the challenges facing Doctors on Wheels is Yangon's notorious traffic. Most of the team's members are doctors working at hospitals who are provided with transport for home visits.
There's also a problem over extra costs. Patients, especially those new to the service, often hesitate when told they need to have a diagnostic test such as a blood test because they are worried it will be too expensive.
Doctors on Wheels family physician Dr May Yamone said the treatment provided by the service was more holistic than that given at hospitals.
"The treatment you can get at the hospitals is disease-centred [in] style but when we give treatment at home we can provide it by considering the mental and physical condition of the patient and the family," she told Frontier.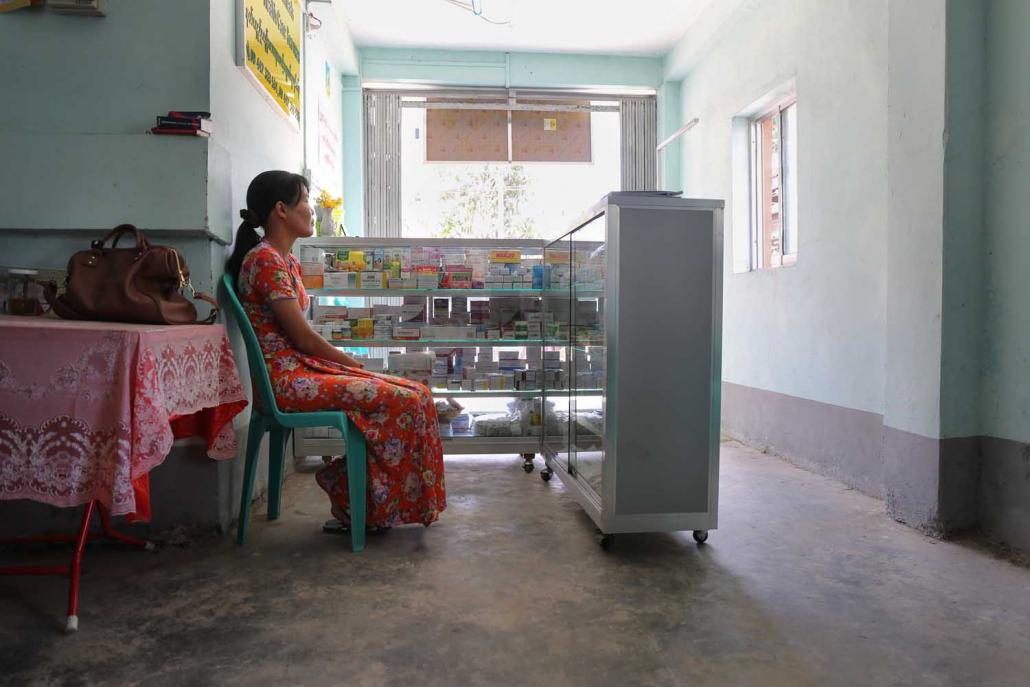 May Yamone said home visits also enabled her to observe the care provided by the family to the patient.
Hsu Ei Htaik said she often has to sit with patients for about an hour to compile their medical histories, and the time spent with them at home can be useful.
"I once saw a caregiver feed a lot of rice, and donuts, to a diabetic patient. I explained it was not appropriate for a diabetic," she said. "The family changed the diet and the patient got better."