Photos STEVE TICKNER and NYEIN SU WAI KYAW SOE | FRONTIER
YANGON — Military and civilian leaders paid their respects to General Aung San and eight others who were assassinated in 1947, in a ceremony in Yangon today to mark the 71st anniversary of Martyrs' Day.
State Counsellor Daw Aung San Suu Kyi, daughter of the independence hero, attended a ceremony early this morning at the Martyrs' Mausoleum, where the remains of seven of the nine who were shot down at the Secretariat are interred.
Senior General Min Aung Hlaing was also present at the event which honored those who had helped to free the country from British colonial rule.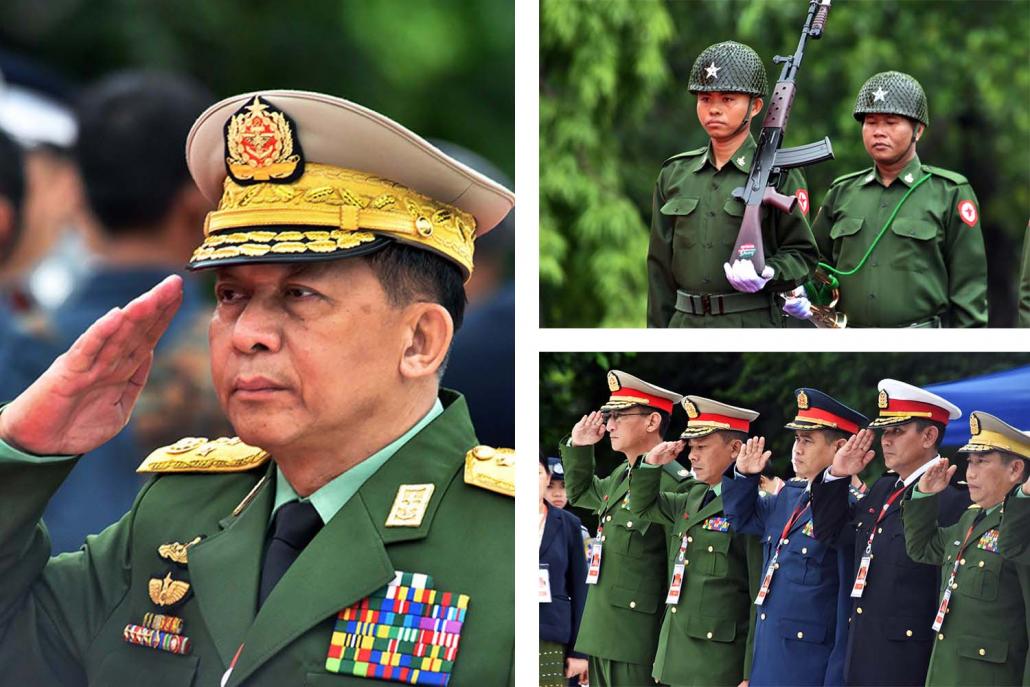 Events were held across the city including at the Bogyoke Aung San Museum, where crowds gathered early in the morning and queued to see the villa that was Aung San's last home before his death and where Aung San Suu Kyi spent her early childhood.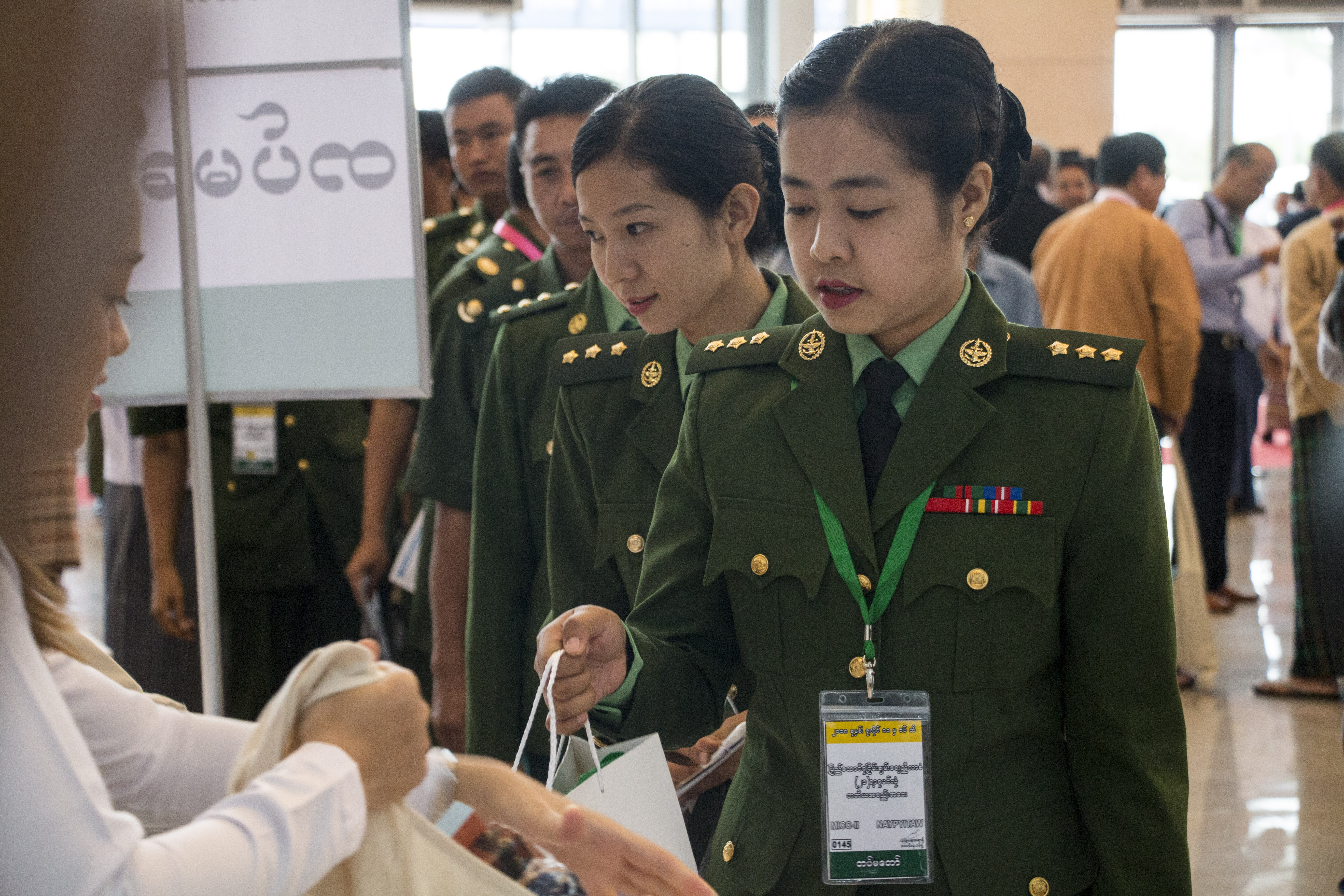 The Yangon Secretariat where the nine heroes were gunned down was open to the public but with heightened security due to damage caused to the building by the crowds last year.
National League for Democracy supporters also gathered outside the party's headquarters on Shwegondaing Road, wearing red headbands and stickers depicting the heroes.
TOP PHOTO: Steve Tickner | Frontier