A school for the blind in Yangon has been providing a home away from home for the visually impaired and helping them to acquire the skills they need to be self-sufficient for more than 40 years.
By HEIN KO SOE | FRONTIER
Photos STEVE TICKNER
IT WAS nearly noon and boys and girls in the Grade 7 class at the school run by the Myanmar Christian Fellowship for the Blind in Yangon's Mayangone Township were nearing the end of a mathematics class, using a collection of small iron cubes to calculate an equation.
When a student rang a bell to announce the lunch break, the corridor outside the third-floor classrooms quickly filled with children.
As the boys exit their rooms on the third floor and descend to the lunch hall on the ground floor, they yell out "tike meh" (literally, "I will hit" or "I will bump") to let others know where they are.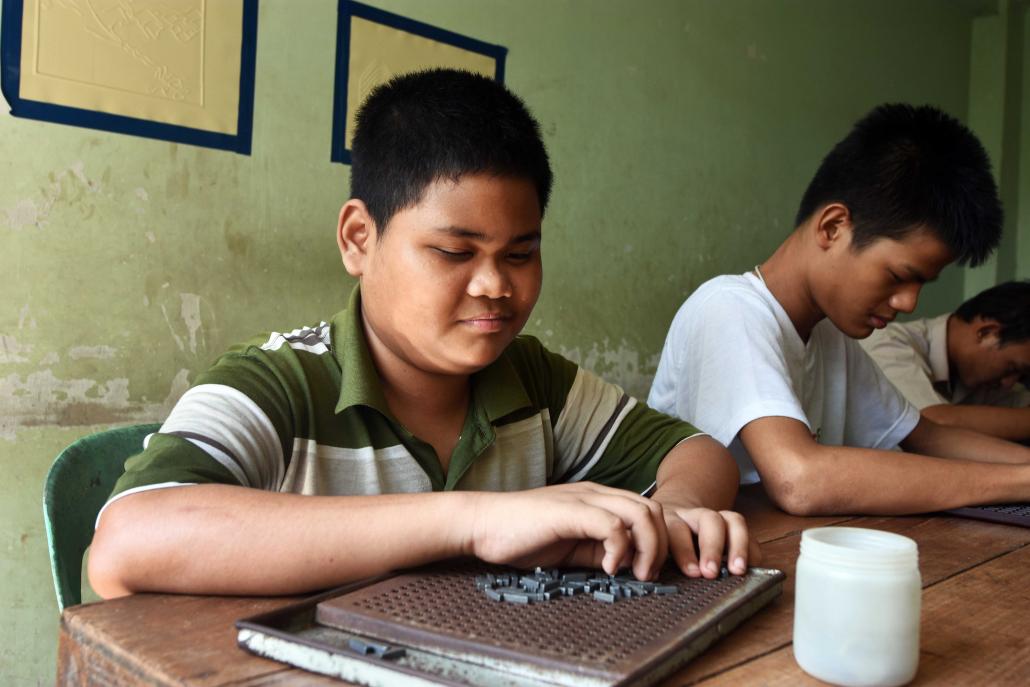 Because their sight is impaired, the students have a practical way of negotiating the school's corridors: they walk with the fingers on one hand maintaining contact with the wall.
The corridor walls are marked with a horizontal line left by the hands and fingers of hundreds of students who have attended the school since it was opened by 14 blind Christians in 1975.
The school teaches all primary and high school levels and also provides vocational training, such as computer and massage classes, and runs a rehabilitation centre in Bago Region's Htantabin Township. This year it is accommodating 144 boarders and seven day students, aged from five to 25 years.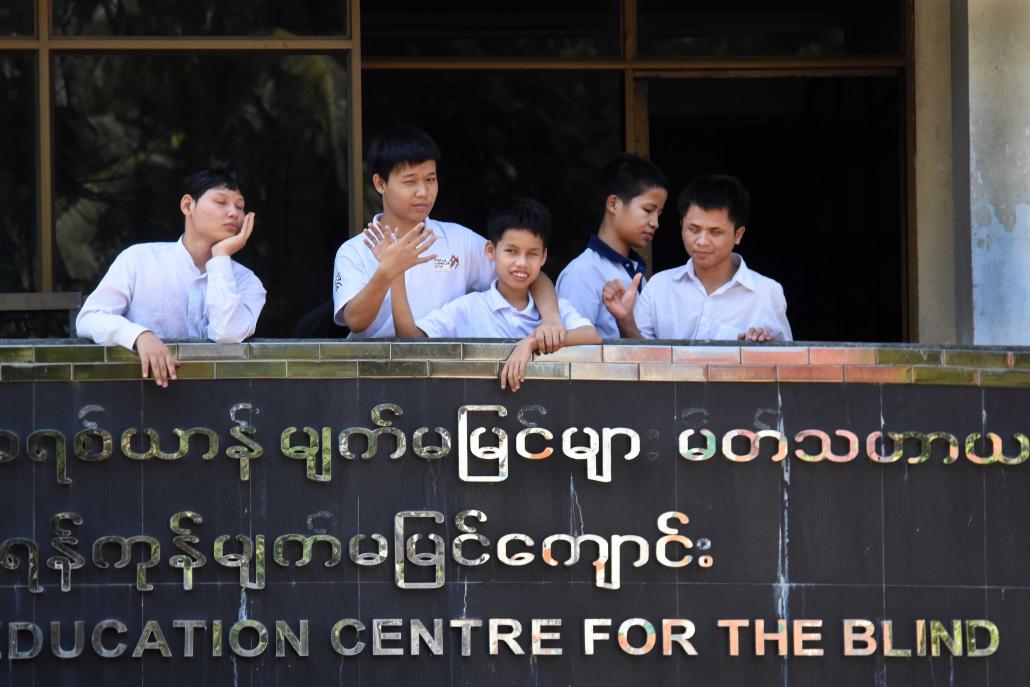 "I love this school; it supports our blind community," said 15-year-old day student Saw Kah Plae, who is in Grade 7 and lives in Insein Township.
Naw Phyu Phyu Win, 23, who passed her matriculation last year and is waiting to hear if she has been accepted at university, where she wants to major in English, is from Myeik in Tanintharyi Region and has boarded at the school since she was 12.
"After I graduate I want to be a teacher at our school so I can help our blind community," said Phyu Phyu Win, who has learned how to use a computer, which can be challenging for the visually impaired.
"We have more difficulty learning how to use a computer than sighted people," said Naw Htee Ywar, 29. Originally from Kyaikmayaw Township in Mon State, she has studied at MCFB since 1999 and graduated from Dagon University last year with a degree in English.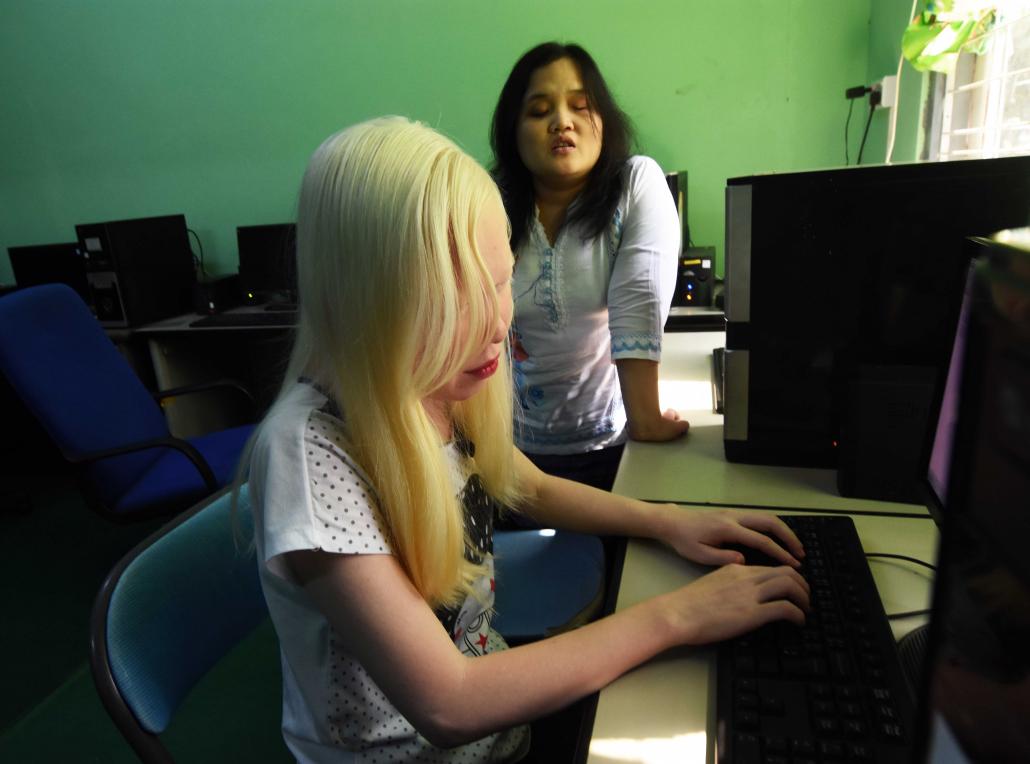 Htee Ywar teaches computer classes to 30 boarders from Grade 1 to Grade 11. She said the computers are equipped with software that speaks to the students, responding to their commands and helping them navigate menus and programs.
MCFB runs the school in Yangon and another in the Kachin State capital, Myitkyina, under the supervision of the Self-Supporting Kayin Baptist Mission Society, and they are among the best known non-government schools in Myanmar.
The Reverend U Thein Lwin, who was a driving force behind the establishment of the Yangon school more than 40 years ago, is still heavily involved.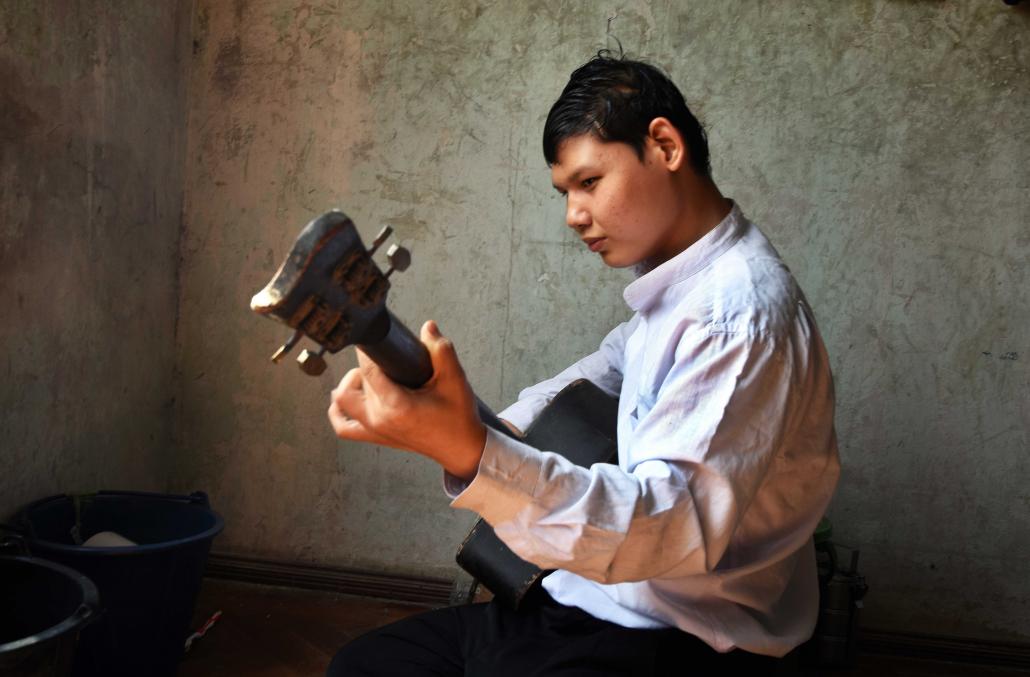 The school's objectives are to raise and develop the education level of the blind, and enable them to earn a living, be independent and become capable citizens who can participate fully on an equal basis with other members of society.
The MCFB raises funds by hiring out a band comprised of its students, producing and distributing calendars, running a catering service and renting out its lecture hall, recording studio and public address system.
"We have no endowment fund for the blind and we have to be self-reliant," said Thein Lwin, the general secretary of the MCFB.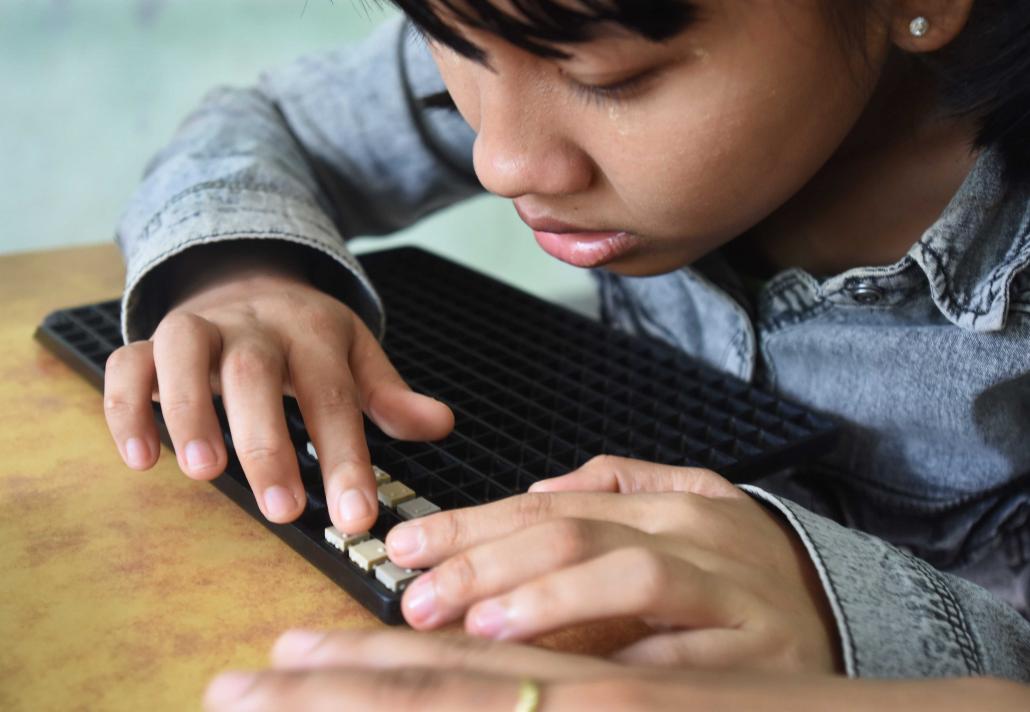 Most of the centre's income is earned from providing reflexology massages at the schools in Yangon and Myitkyina, using a method taught to one of the school's students by a master of the technique from Japan.
Massage services and training, and other vocational training, are under the centre's department of rehabilitation and job placement.
Daw Than Hla, the department's executive secretary, said that 60 percent of the cost of a massage was returned to the masseur or masseuse, and the balance was paid into an MCFB fund.
Another MCFB revenue earner is textbooks and other educational aids for blind students from grades one to 11. The school translates government textbooks into Braille and produces them for blind students across the country.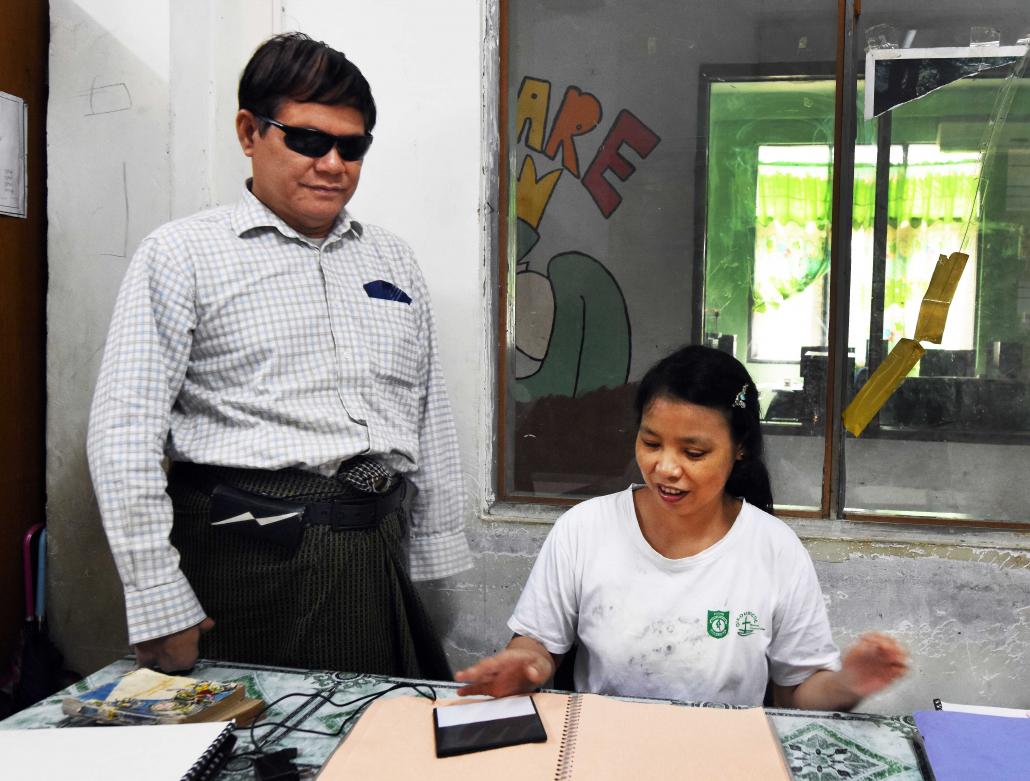 While the school wants to expand its massage activities by opening a shop in Yangon, they have so far not been able to do so because of the high rent.
Another problem confronting the Yangon school is brazen thieves stealing students' property from the school during the daytime.
"They are stealing money, phones and other property," said Thein Lwin.
"We complained to the police and they manned the school's entry points for a while and the thefts stopped but since the police ended the checks the problem has returned," he said. "The thieves are taking advantage because we are blind."