Chinese investors have big plans for garment production at several industrial parks near the river port city of Pathein in western Ayeyarwady Region.
By KYAW YE LYNN & SU MYAT MON | FRONTIER
The garment industry seems poised to boom in Ayeyarwady Region, with a company developing an industrial park near Pathein signing a contract with a Chinese firm that plans to build 50 garment factories within two years.
The new factories would dramatically expand the town's nascent manufacturing sector, which has for several years been attracting interest from local developers keen to set up industrial parks.
The Ayeyarwady Development Public Co Ltd said it has signed the contract with Hong Kong-based China Textile City Network Co Ltd. It's the first commercial agreement ADPC has signed since it began preliminary work six years ago on Pathein Industrial City, which covers nearly 3,000 acres (about 1,200 hectares) on a site next to the Pathein River in the regional capital.
ADPC was established by Yangon-based conglomerate Ayeyar Hinthar in 2012 to develop the industrial park, which received Myanmar Investment Commission approval in late 2016.
ADPC vice-chairman Ko Ne Ne Hlwan Moe said the company had begun conducting feasibility studies and buying land for the industrial park in 2012, after then President U Thein Sein encouraged the idea during a meeting with the company in Nay Pyi Taw.
"He wanted us to do businesses that would benefit the people in Ayeyarwady Region," Ne Ne Hlwan Moe said, adding that both Thein Sein and himself were natives of Ayeyarwady.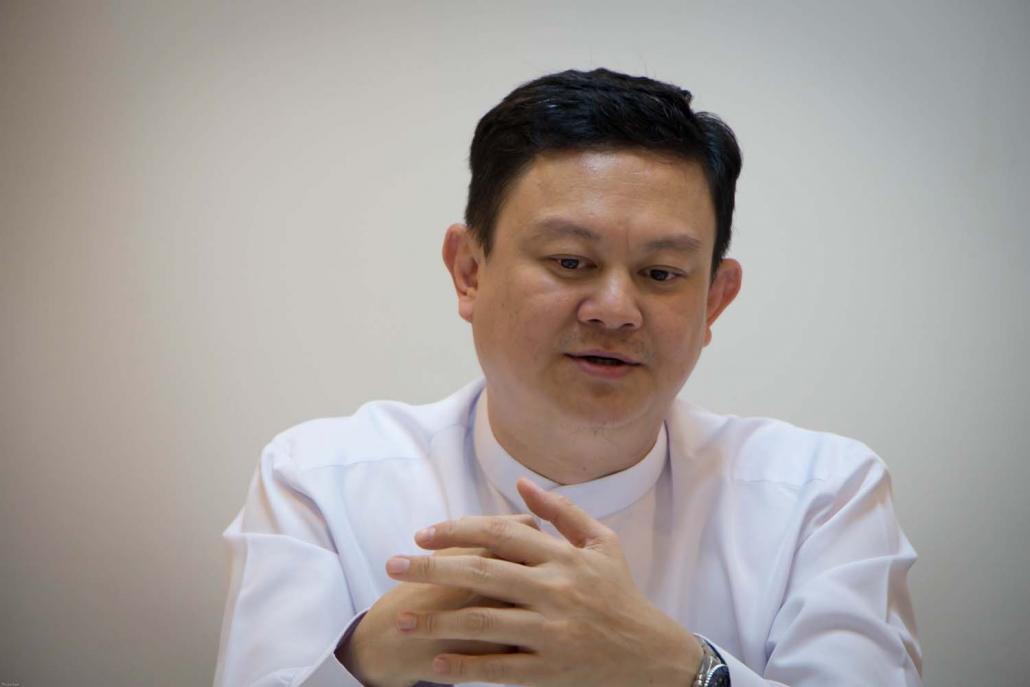 '$100 million investment'
Under the agreement signed with ADPC on November 15, the Chinese company plans to establish garment factories on 200 acres in Pathein Industrial City, he told Frontier late last month.
"The Chinese company is planning to build at least 50 garment factories within two years; they laid the foundations for the first factory the same day," he said, adding that it was due to go into operation in six months.
ADPC was negotiating with another two foreign companies that wanted to establish an electric-motorbike factory and a gas-fired power plant on 100 acres at the park. The power plant is designed to provide power for the park and to help attract further investments.
Ne Ne Hlwan Moe said ADPC was also about to sign an agreement with a foreign company that he declined to name to build a port and jetty to support the logistical needs of the industrial park.
ADPC hoped that the port and jetty would be built in a year and until then garments would be transported by road from Pathein to Yangon, he said.
The company had acquired 80 percent of the project area, 2,700 acres, at market prices, and was implementing the first phase of the park on 1,200 acres, Ne Ne Hlwan Moe said. It is still seeking to purchase the remaining 20 percent of land for the planned industrial park.
Infrastructure work on the first phase was about 80 percent complete and "will be completely finished in 2020", he said.
Pathein's location had a big influence on the decision to develop the industrial park.
"Pathein used to be a major port city for direct rice exports and could regain its position if [the project is] managed well," Ne Ne Hlwan Moe said.
U San Khun, vice-secretary general of the Chinese Textile and Garment Association in Myanmar, predicted that the recent agreement could see Chinese companies invest around US$100 million in the park to set up garment factories.
The factories planned to export to South Korea, Japan and Europe, he said. While Yangon is the centre of garment production in Myanmar, he said Pathein possessed a number of advantages, including land prices less than half those in Yangon and the ability to ship directly to Singapore via the town's port.
San Khun said the regional government had been inspired to develop the garment sector during a study tour to China in August.
"Pathein is believed to have a great deal of development potential," he said.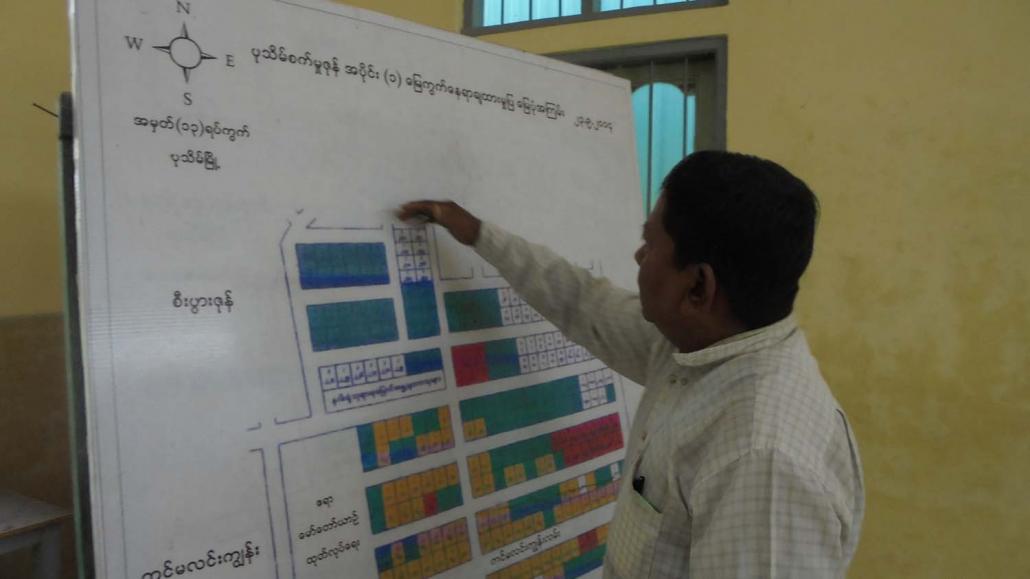 The old zone
Establishing an industrial zone in Myanmar can be a complicated task involving years of preparation. But when Myanmar was under junta rule, the process typically took just a few months.
In 1995, the State Peace and Development Council formed a committee to establish 18 industrial zones throughout the country as part of its effort to promote private sector development.
Three of the zones – at Pathein, Hinthada and Myaungmya – were in Ayeyarwady Region and designated to process agricultural raw materials produced in the delta, which as long been referred to as the country's rice bowl.
The SPDC gave regional commanders the political and economic authority to establish the zones and in 1996 it established the Myanmar Industrial Development Bank to provide financial assistance.
The zone was established on 106 acres of farmland on Pathein's outskirts under the orders of the Tatmadaw's South Western Command. It was divided into 400 plots of 2,400-square-feet each, and internal roads as well as roads linking its two sections were built within five months, said U Htay Lwin, secretary of the Pathein Industrial Zone Management Committee.
"Then the South Western Command Office announced that the zone was ready for industries to move in," he told Frontier.
There was a problem, though. Cottage industries and workshops were already in an industrial zone closer to town that had been set up two years earlier and were unenthusiastic about moving, Htay Lwin recalled.
The Tatmadaw believed that the industries were causing pollution, voltage fluctuations and health problems in Pathein and the city would benefit if they moved to the industrial zone. Tatmadaw officers ordered them to relocate.
"We were also warned that businesses that did not meet the deadline might have their electricity supply cut or their licence revoked," said Htay Lwin, who was running a small dairy products business in Pathein.
The military followed through on the threats, cutting the power supply to the industries a day before the deadline.
"I also had to move my business into the zone," Htay Lwin said, adding that about 100 cottage industries made the move.
But their workshops were "just for show", he said. "We managed to keep doing our businesses in the town secretly."
Until 2012, the Pathein Industrial Zone had barely 20 light industrial businesses with an average of five workers each. Most plots in the zone are vacant and some workshops operate along the road linking its two sections.
Despite being vacant, Htay Lwin said most of the land was sold when the zone was established.
"Some people own 20 plots but are not doing any business there," he said.
In a bid to rejuvenate the zone, a Myanmar company, Delta Industrial Group, acquired a 30.5-acre section of the zone and more than 100 acres of adjoining farmland, combining them to create a new industrial park in 2012.
So far, seven garment factories, all run by Chinese companies, have begun operations in the industrial park developed by DIG.
It is also overseen by the Pathein Industrial Zone Management Committee, which says the seven factories employ 9,974 workers who were recruited locally and have 90 foreign staff. DIG declined several requests for comment.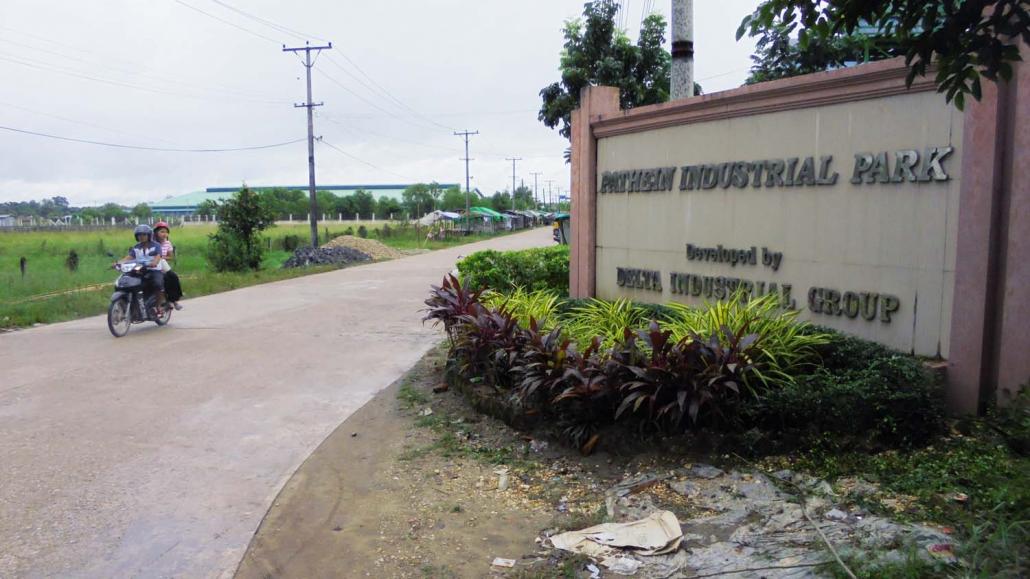 Abundant labour, positive relations
Ne Ne Hlwan Moe said that when the agreement with China Textile City Network is fully implemented in two years about 200,000 jobs would have been created.
"The region is attracting labour-intensive businesses because of low-cost and abundant labour here," he said.
Unlike Yangon, garment factory workers at Pathein speak of harmonious relations with Chinese bosses.
Ma Shwe Yi, a human resources manager at one of the garment factories, told Frontier that the workers at factories in the DIG zone were fortunate to have good and kind-hearted Chinese employers.
"They are increasing the minimum wage even after it was [raised] in March," she said.
She said Chinese factory owners had spoken of deciding to establish operations in Pathein because of the ready availability of labour.
"And yes, they definitely want to avoid problems," Shwe Yi said, adding that the Chinese owners always hold meetings with employees to advise them in advance of any changes.
 "I think these small factors matter when it comes to attracting more foreign investment here," she said.
At the same time, the relative paucity of manufacturing jobs meant workers were keen to build good relations with their employers, too, she said.
Ma Khaing Thinzar Aye from the Confederation of Trade Unions of Myanmar, confirmed the positive state of industrial relations in Pathein and said there had not been a single dispute or complaint reported to the union.
Khaing Thinzar Aye said the CTUM closely monitored working conditions at factories in Yangon and other parts of the country and had noticed that the dynamics in Pathein were different.
"We are informed that factory owners there consult with workers ahead of making decisions," she said. "We are happy to see the workers there having such good working conditions."
TOP PHOTO: Construction equipment at Pathein Industrial City, a 3000-acre industrial estate on the outskirts of the Ayeyarwady Region capital. (Kyaw Ye Lynn | Frontier)