YANGON — Frontier Myanmar has cemented its position as one of the leading independent publications in the region after being recognised at Asia's premier media awards on Thursday.
Frontier was shortlisted in two categories at the 2017 Society of Publishers in Asia Awards for Editorial Excellence gala dinner in Hong Kong on June 15.
Multimedia editor Victoria Milko received an honourable mention in the Excellence in Photography category for "When Feathers Fly", her coverage of a cockfighting ring in rural Mon State.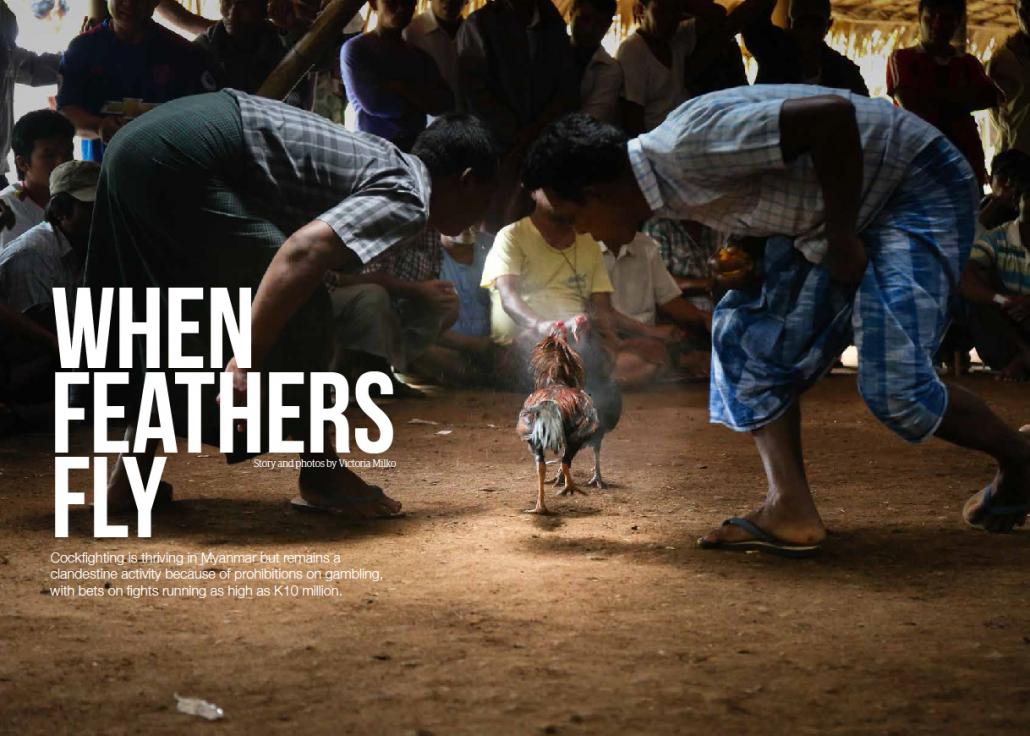 Frontier was also a finalist in the SOPA Awards' Excellence in Explanatory Reporting category for the following articles on conflict in Rakhine State:
Sonny Swe, publisher of Frontier, said at the awards gala he was thrilled at the recognition the publication had received after being founded less than two years ago.
"This is a wonderful dream come true and I am extremely grateful for the support of the Frontier Myanmar team and my partner Sylvia Saw McKaige," he said. "This is only the beginning; and more great things to come!"
Editorial adviser Pichai Chuensuksawadi said the result shows that Frontier Myanmar is heading in the right direction.
"We are humbled by the recognition we received tonight by the Society of Publishers in Asia," he said. "It means we are performing our duty in a fair and balanced manner and I am certain the team will continue to strive to produce professional and quality journalism."
More than 750 entries – a record number for a third consecutive year – were submitted across 17 categories, according to SOPA.
The SOPA Awards for editorial excellence were established in 1999 and are widely considered the most prestigious in the Asia-Pacific region. The entries were assessed by a judging panel of more than 100 media professionals, along with academics from a number of Asia's leading journalism schools.