A community established on Yangon's outskirts by an award-winning former actress and supported by generous donors is home to a group of elderly women who found fame on the stage and screen.
By KYAW PHONE KYAW | FRONTIER
Photos NYEIN SU WAI KYAW SOE
FILM STARS and other celebrities receive attention constantly from fans hungry for news about their lives, their work, the clothes they wear and the latest gossip about their relationships. But after the years of fame and glory, where do the old film stars go?
That's been an easy decision for a group of former actresses who live in Thanlyin Township, across the Bago River on Yangon's eastern outskirts. Their refuge is a small, supportive community in Aung Chan Thar Ward founded and headed by Daw Nwe Nwe Sann, 78, a Myanmar academy award-winning film star. She called the community Amay Myar Eain Yar, or "Mothers' Villa", and today it is home to 23 former actresses.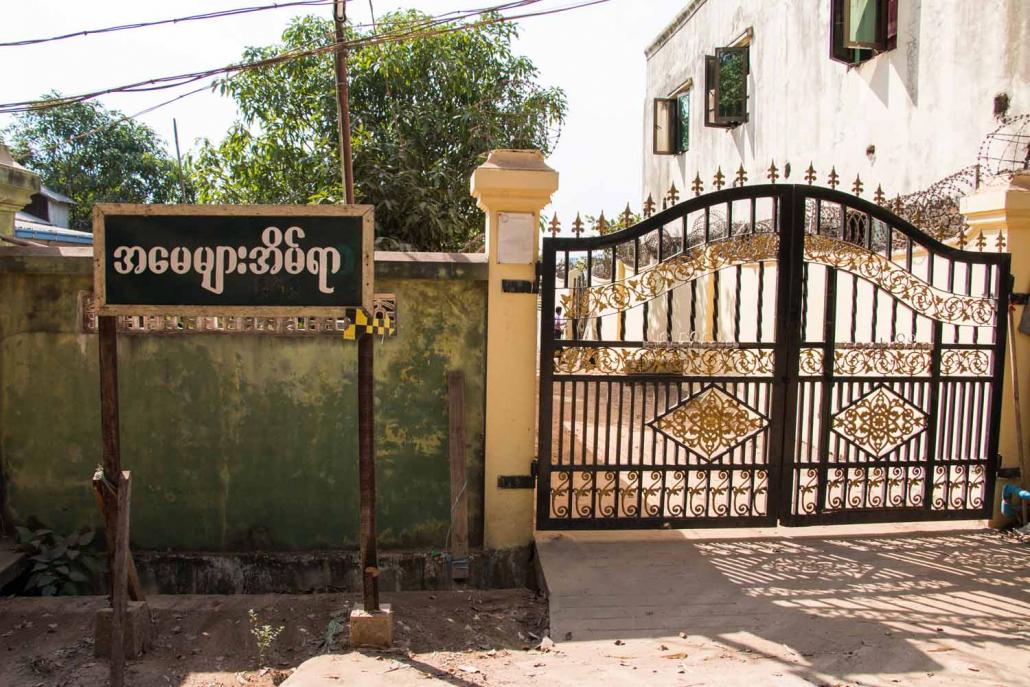 "I saw a lot of my friends, former actresses, who were in trouble when they were old. Some died in poverty with nobody to care for them. So, I thought that we have to do something to prevent that from happening," Nwe Nwe Sann told Frontier.
With sadness in her voice, she named six or seven women who had been popular film stars when they were young but who died alone and destitute.
Nwe Nwe Sann said she feared the same would happen to her because of the shortage of homes for the aged in Myanmar.
"It was pinned in my mind that I didn't want to face a situation like that," she said.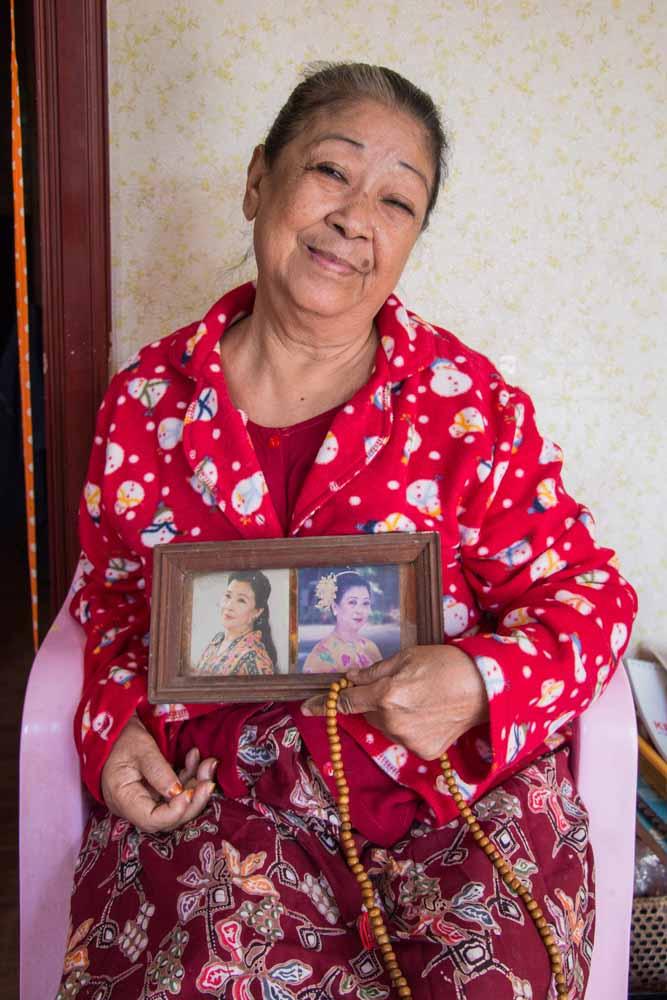 Nwe Nwe Sann is not wealthy and does not own any property. Before the move to Thanlyin she was renting an apartment on Pansodan Road in downtown Yangon.
"In our heyday, we only got a small share of a film's takings. The lion's share went to producers or lead actors. People think that all actresses are famous and rich, but that's not true," she said.
Nwe Nwe Sann was able to establish Mothers' Villa because of the generosity of a young model, Thet Thakhin, to whom she had given lessons in Burmese traditional dance. After the model became aware of the older woman's financial circumstances, she gave her a plot of land measuring 40 feet by 60 feet in Thanlyin in 2003.
"After I got the land plot, I went to have a look. It and the surrounding area were overgrown with bamboo and land prices were not expensive. It gave me the idea to buy more land and build something so I could stay there with my friends," she recalled.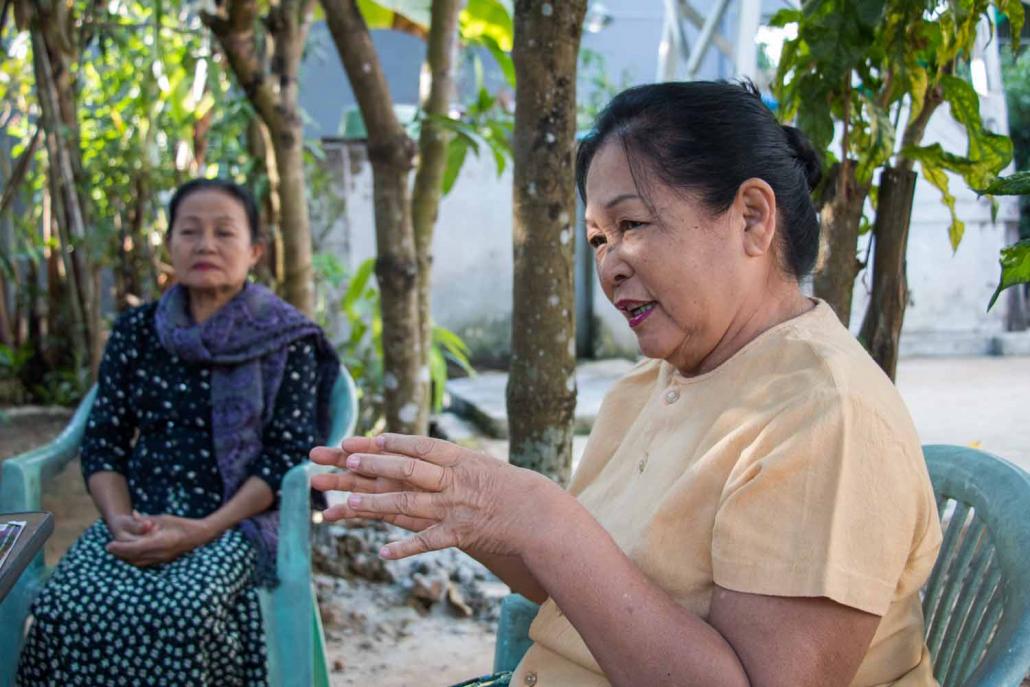 Nwe Nwe Sann sought donations from some tycoons she knew, including U Tay Za, U Zaw Zaw and U Khin Shwe, and raised enough money to buy another plot measuring 120 feet by 80 feet. As his contribution to her altruistic cause, a man in the construction industry built four small wooden houses on the land.
In its early years, 2006 and 2007, only three actresses joined Nwe Nwe Sann. When Cyclone Nargis struck in 2008 it destroyed two of the houses. A generous construction industry tycoon whose daughter was in Nwe Nwe Sann's traditional dancing class came to the rescue. He built his daughter's teacher a comfortable house with four rooms.
News spread about the community of former actresses and it began to attract more residents.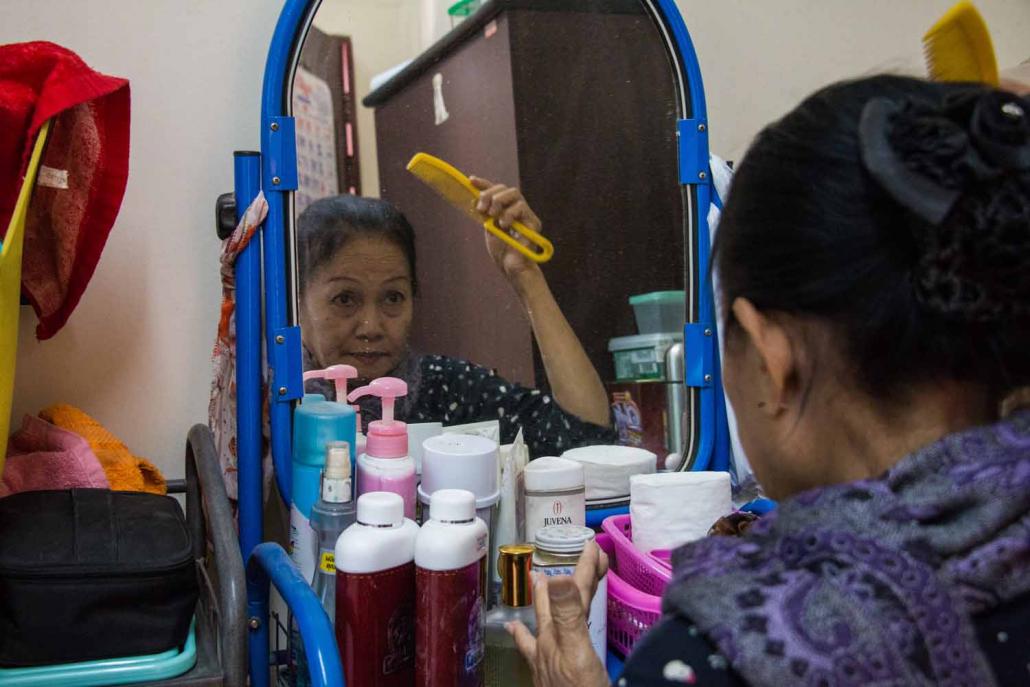 Most are widows whose children say they are unable to take care of them because their lives are too busy.
They include Daw Htate Tin Htar, 76. She admitted being bored at first when she moved to the community in 2007. "I didn't want to stay here because I lived in the city my whole life and was used to a metropolitan lifestyle. But now, I don't want to go to Yangon," she said.
"My children rarely phone me," Htate Tin Htar told Frontier. "I am happy living with my friends, but sometimes we cry out of nostalgia for our former lives because as you know we were all actresses."
Former actress Daw Khin Myint Myint, 73, said she felt more comfortable living at the community than with her family. "Here we all have the same background and are about the same age, so we can speak more freely and be ourselves," she said.
Some residents at Mothers' Villa still work in the film industry and spend time on location at shoots throughout the country. The community is their refuge when they're not working.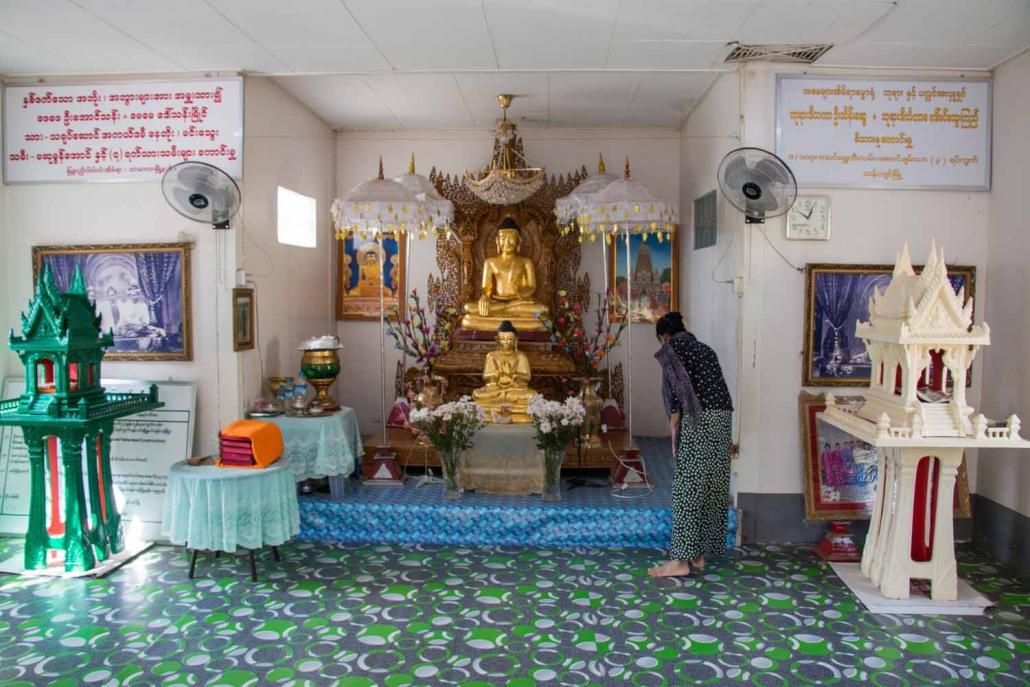 One of the community's main activities is a dancing troupe that provides entertainment throughout the country during Thingyan, the exuberant traditional New Year water festival in April. Members of the "Mothers' Group Dancing Troupe" rehearse for two months before Thingyan, which they say is their happiest time of the year.
Even residents who still work in the film industry take time out to prepare for the Thingyan performances, which also help to raise funds towards the cost of maintaining Mothers' Villa.
Not all residents can afford to pay rent to stay at the community, which costs about K1.5 million a month to run. Sometimes funds run short and when that happens Nwe Nwe Sann seeks donations from famous actors and actresses.
"We don't ask them often but when we do they rarely refuse us," she said, adding that the community tries to be financially independent.
Donations are appreciated, though, and a prayer hall was funded by two well-known actors.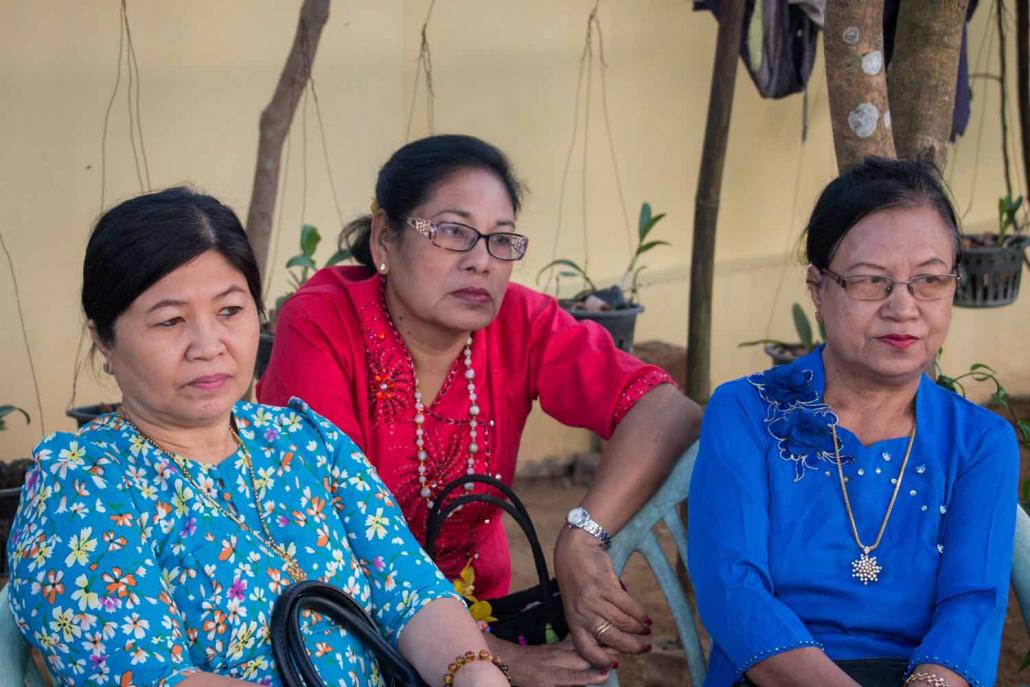 Nwe Nwe Sann, who manages the community's affairs, recently managed to raise the funds for a two-storey extension to accommodate more residents.
"The building is nearing completion but my bank account is almost empty," she said with a laugh.
The community's residents are happy to live at Mothers' Villa but they understand that they may have to leave if they become seriously ill.
"We can't nurse each other if someone has a serious health problem or long-term illness – at our age, it's hard enough just to sit down or stand up. If someone falls seriously ill we have to tell their family and if family members want to stay here to care for their mother, we allow it. But some families are unable to provide care here and take their mother home," Nwe Nwe Sann said.
Since the community began, 11 residents had died, she said.
Nwe Nwe Sann, who is yet to name a successor to run Mothers' Villa, takes pride from her leading role in establishing the community.
"In the history of theatre and film in Myanmar nobody else has done anything like it," she said. "I am proud of what I have done. Our community is more than just a villa; it is place where actresses can spend their twilight years in comfort."
TOP PHOTO: A photo of the Mothers' Group Dancing Troupe, which performs throughout the country during Thingyan. The group comprises residents of Mothers' Villa, who rehearse for two months prior to the New Year festival. (Nyein Su Wai Kyaw Soe / Frontier)