A man who spent nearly 20 years in prison has been motivated by the brazen assassination of prominent lawyer U Ko Ni to establish an organisation that helps former prisoners to rehabilitate their lives.
By HTUN KHAING | FRONTIER
ON JANUARY 3, 2014, U Aung Soe, 52, was released after having spent about 18 years inside Myanmar's notorious prison system.
He was 30 when he was convicted of eight counts of robbery in 1996 and sentenced to 58 years in prison. He spent most of the next two decades in jails at Yangon, Mandalay and Myingyan.
Aung Soe regretted the crimes he committed and the time he spent behind bars, and left prison a changed man. After his release he resolved to abide by the law.
About 18 months after he was released, Aung Soe was asked to commit a gruesome crime at a time when he was facing financial difficulties. Aung Soe said a man he had met in prison, U Aung Win Zaw, visited him at his home in Insein Township in June 2016 and asked him if he would shoot dead a "foreign diplomat" in downtown Yangon during the day. The "diplomat" was not named.
Aung Soe said he was told he would be paid K30 million in advance if he agreed and between K20 million and K70 million if the mission was successful.
Aung Soe said he turned down the offer because he did not want to go back to prison.
"I know how hard it is to be in prison," he told Frontier. "If you asked me whether I would rather be rich in prison or a free man but not wealthy, I would choose the latter."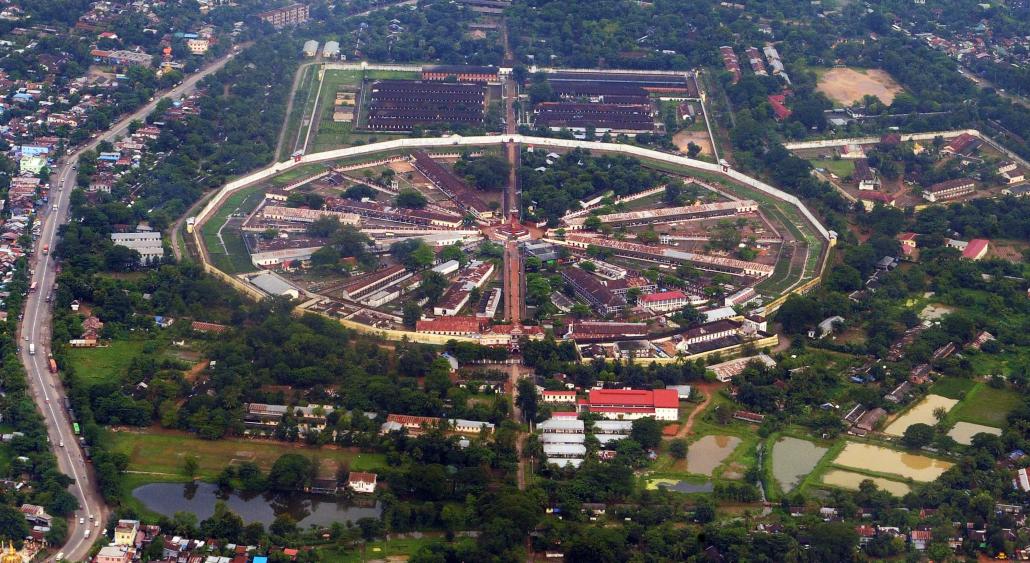 Six months after Aung Win Zaw approached Aung Soe, the prominent lawyer and constitutional expert, U Ko Ni, was shot dead in broad daylight outside Yangon International Airport. Aung Win Zaw is one of four suspects currently on trial over the brazen killing. He is alleged to have hired U Kyi Lin, who was captured at the scene, to carry out the assassination. Police believe that Aung Win Zaw's brother, former military officer U Aung Win Khaing, who remains at large, was the mastermind of the murder.
Aung Soe said he did time with Aung Win Zaw and Kyi Lin in Mandalay's Obo Prison in about 2010.
After Ko Ni was gunned down while cradling his grandson outside YIA on January 29 last year, Aung Soe decided that he wanted to help former prisoners to rebuild their lives as law-abiding citizens. With the help of other former prisoners, he founded General Prisoners' Rehabilitation Myanmar in June 2017.
There are about 75,000 men and women behind bars in Myanmar's prisons and mafia gangs view it as a useful recruiting centre, said U Win Naing Htwe, deputy chairperson of GPRM. They are constantly watching the prisoners to exploit their difficulties, he said.
The programme has already brought some benefits for ex-convicts. On January 2, U Thiha Soe was released from Shwebo Prison after serving 19 months of a two year sentence on fraud charges.
"I used to think that only former political prisoners could get this help, but when I found out about this organisation on Facebook, I was really happy," said Thiha Soe. "They give a lot of mental encouragement, but we also need financial support and they cannot support everyone."
Aung Soe said that former convicts were easy prey for gangs, and that he hoped his organisation would help prevent ex-convicts from falling back into criminal activities.
"For a former prisoner, the outside world is just as bad as prison," said Aung Soe. "It is difficult to get a job and in society, ex-convicts are treated with reservation," he said.
"In society, we are outcasts. As a man, I want to attain social standing. I want to be invited to social occasions, be they happy or sad. But people don't treat us equally. Those who cannot cope with this situation are unable to reform their lives and return to the underworld and become social outcasts," he said.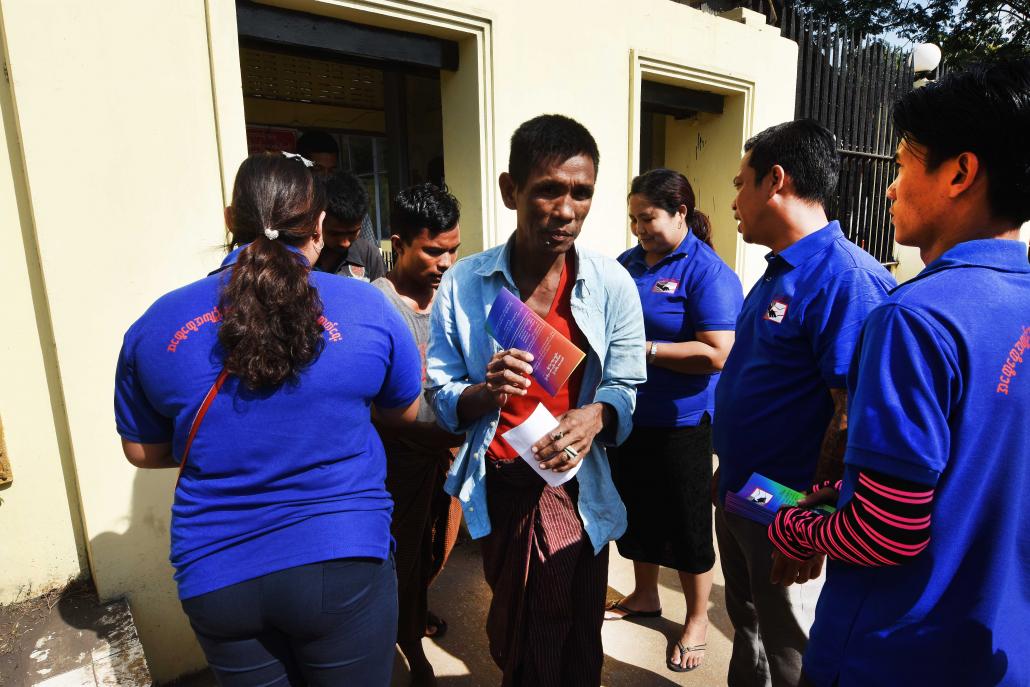 It is easy for criminal gangs to exploit former prisoners, he said, adding that when he turned down the offer to kill Ko Ni, those responsible had turned to another former prisoner.
"Some ex-convicts become professional hit men but I would not allow myself to do that," Aung Soe said.
He said the assistance and support provided by GPRM to former prisoners who want to reform includes vocational training and helping them to find jobs.
GPRM provides guarantees to employers who are uneasy about hiring former prisoners.
"I don't say that all former prisoners are good, because there are some who were born bad and don't want to live by honest means, but we try hard to help those who really want to reform their lives," Aung Soe said.
"I hope that half of the former prisoners who go back to their old ways will eventually come to us because they want to become good citizens," he said.
TOP PHOTO: Steve Tickner | Frontier