Myanmar's most famous clairvoyant was also greatly admired throughout the region for using her wealth to support a foundation that provides free care to needy people.
By KYAW YE LYNN | FRONTIER
THE "supernatural power" that made the fortune-teller known as ET famous throughout Myanmar and Southeast Asia was evident from childhood, her devoted, grieving sister said last week.
Daw Swe Swe Win, a hunched, deaf-mute who was known as ET because she resembled the main character in the 1982 American movie, E.T. the Extra-Terrestrial, died peacefully in her sleep at home in Yangon's Thingangyun Township early on September 10, aged 58.
Swe Swe Win's gift of clairvoyance had become apparent when she was a little girl in the Ayeyarwady Region capital, Pathein, her sister, Daw Thi Thi Win, told Frontier on September 11.
"That so-called supernatural power was with her since childhood," said Thi Thi Win.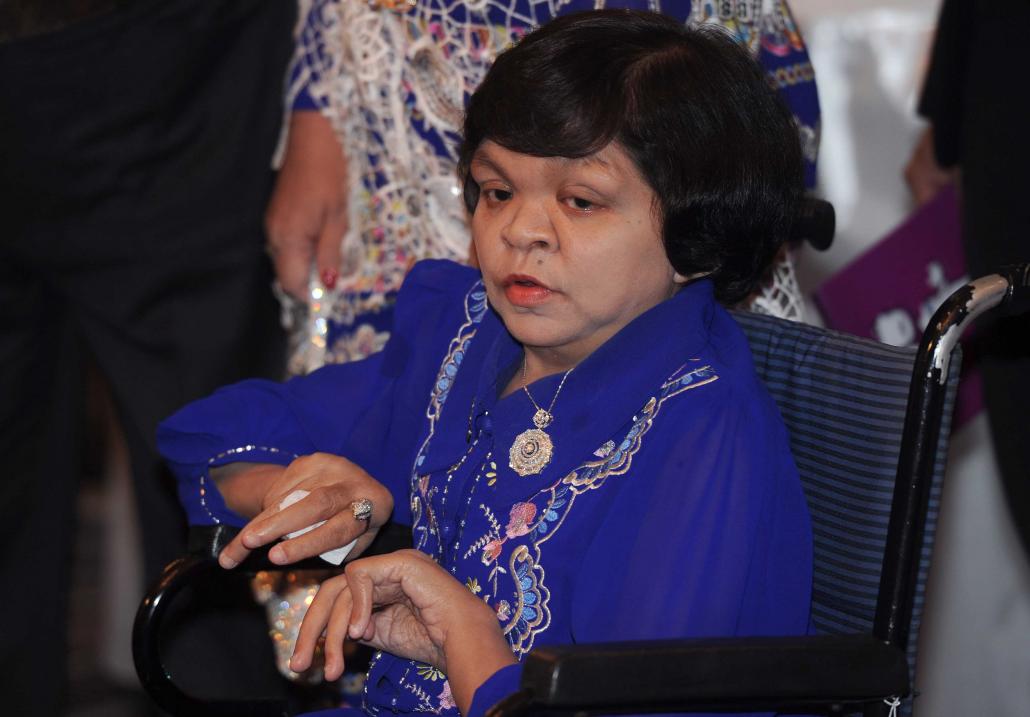 Swe Swe Win had begun making predictions about the lives of family members and monks at a nearby monastery when she was as young as seven, she said.
As a young girl in Pathein, Swe Swe Win spent hours meditating before a Buddha image at the nearby Tikegyi Kyaung monastery.
"You know, most children don't want to play with a disabled kid, so she was mostly alone," recalled Pathein resident U Tun Sein, 67, who said Swe Swe Win moved to Yangon in early 1989.  Swe Swe Win was born in Yangon but raised by a grandparent in Pathein, he said.
"Since then I knew she would become someone special and mysterious," said Tun Sein.
Swe Swe Win's fame grew along with an expanding audience of clients that included the rich and powerful, Myanmar and foreigners, eager to know her predictions for their lives.
Fortune-tellers with a reputation for accuracy attract huge followings in Southeast Asia and Swe Swe Win was regarded as one of the best in a region with strong traditional beliefs about astrology.
"Her clients ranged from students to politicians in Myanmar as well as abroad," said Thi Thi Win, without elaborating.
Her clients were said to include former senior general U Than Shwe, who headed the junta from 1992 to 2011, and some members of Thailand's royal family. She was also known to have been consulted by former Thai prime minister Thaksin Shinawatra.
Thi Thi Win dismissed as a rumour suggestions her sister was behind the junta's decision in 2005 to move the capital from Yangon to Nay Pyi Taw and said that Swe Swe Win never met Than Shwe in person.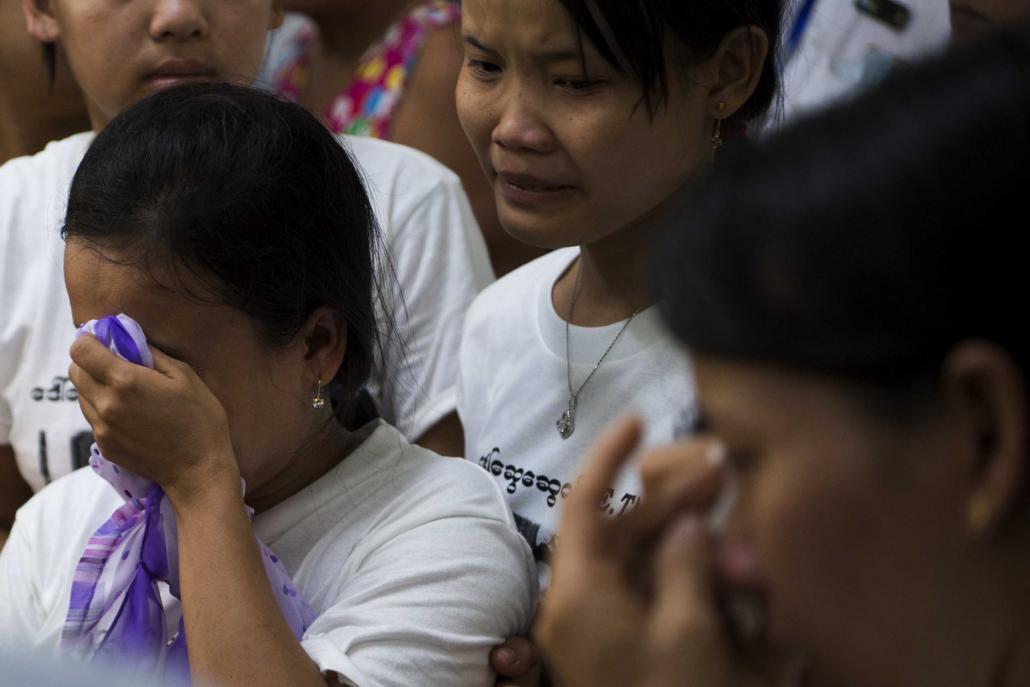 Thi Thi Win knew who consulted her sister, who also suffered from a speech impediment, because she translated her predictions.
"I helped her as a lip-reader and translator; we were bound to each other," Thi Thi Win said.
Many people in Myanmar and abroad are deeply concerned about the possible impact of Swe Swe Win's death on the humanitarian foundation established in her name in Pathein in 2012 after undergoing eye treatment in Singapore.
"After we visited Singapore for her eye treatment, she decided to help people with eye diseases," Thi Thi Win said, referring to the decision to establish the ET Humanitarian Foundation. It offers free medical and surgical treatment for most eye ailments.
"More than 5,800 patients have received free eye treatment since 2012," said U Wasaikta, a monk with the foundation, which is based at the Tikegyi Kyaung monastery.
He said the foundation also donates food and other necessities to those in need when disasters affect Ayeyarwady and other parts of the country.
U Wasaikta said the foundation depended on donations and Swe Swe Win's death had put its future in limbo.
"We have no idea how the foundation will continue to operate," he said.
Swe Swe Win's mother, Daw Than Aye, told Frontier that all the money earned by her daughter from fortune telling would go to the foundation.
"We will continue the free eye treatment under the banner of her foundation," she said.
Among those paying condolences at the family home on September 11 was an Indonesian businessman, Mr Harijanto, who said Swe Swe Win was an inspiration not only because of her skill as a fortune-teller but also because of her social work.
"We have been good friends for 20 years, I really love her intention to help people in need," said Harijanto, who immediately flew to Yangon after hearing of Swe Swe Win's death to pay his respects, an indication of her fame beyond Myanmar.
Swe Swe Win recently appealed to Thailand's King Maha Vajiralongkorn to pardon two Myanmar men who were sentenced to death in December 2015 for the murder of two British backpackers on a resort island in September 2014.
"She strongly believed that these men were innocent and would be released soon," said Thi Thi Win, referring to migrant workers Ko Zaw Lin and Ko Win Zaw Tun, both aged about 24, whose conviction was marred by controversy.
She added that her sister had appealed for clemency to members of the Thai royal family during a recent visit to Bangkok.
"She hopes King Maha Vajiralongkorn will have mercy on Win and Zaw."  
TOP PHOTO: Teza Hlaing | Frontier