In the final installment of our series about award-winning responsible tourism businesses, we meet Inle Princess Resort managing director Daw Yin Myo Su to discuss the industry slowdown and how the Myanmar Responsible Tourism Awards can serve as a platform for new visitors.
By FRONTIER
THERE IS much doom and gloom in Myanmar's tourism industry. A sharp decline in higher-spending visitors from Western countries, who have spurned Myanmar as a destination because of the crisis in Rakhine State, has been offset by a huge increase in visitors from Asian countries, especially China. However, the number of tourists from China travelling on cheap package holidays known as zero budget tours has generated debate about sustainability and who benefits from tourism.
Despite many challenges, veteran hotel entrepreneur and philanthropist Daw Yin Myo Su tries to see the positives. Her many years in the industry – back to when her family ran a small guesthouse in Nyaung Shwe during the socialist era – help to put the downturn since 2016 into perspective.
After all, it's not like Myanmar hasn't been through similar troughs before. And even if the violence in Rakhine had not prompted a drop in Western arrivals, growth would likely have slowed from the breakneck pace of the U Thein Sein government, when Myanmar was flavour of the month and visitor arrivals were increasing by at least 50 percent a year.
"Nothing happens for no reason," Yin Myo Su told Frontier. "It's always to help us to improve. So I really think we should embrace this kind of slow time to reposition ourselves. What way do we want to promote ourselves? What kind of stories do we want the world to know? What kind of clients do we want to welcome?"
She recalls a recent conversation in which she was asked whether Myanmar should only target the high-end market, because mass-market tourism can "damage the country".
She looks at it another way: that it's not about how much money you have to spend, but about your approach to tourism. After all, well-heeled foreign tourists can be as culturally insensitive or environmentally destructive as backpackers.
"I don't want to say that you are rich, you are welcome, you're poor, you're not welcome," she says. "I think the message should be, I don't care about your pocket size, I do care about how you want to travel. If you're a responsible traveller, regardless of your pocket size, you're welcome."
It's an ethos that has, perhaps unsurprisingly, translated into success at the Myanmar Responsible Tourism Awards.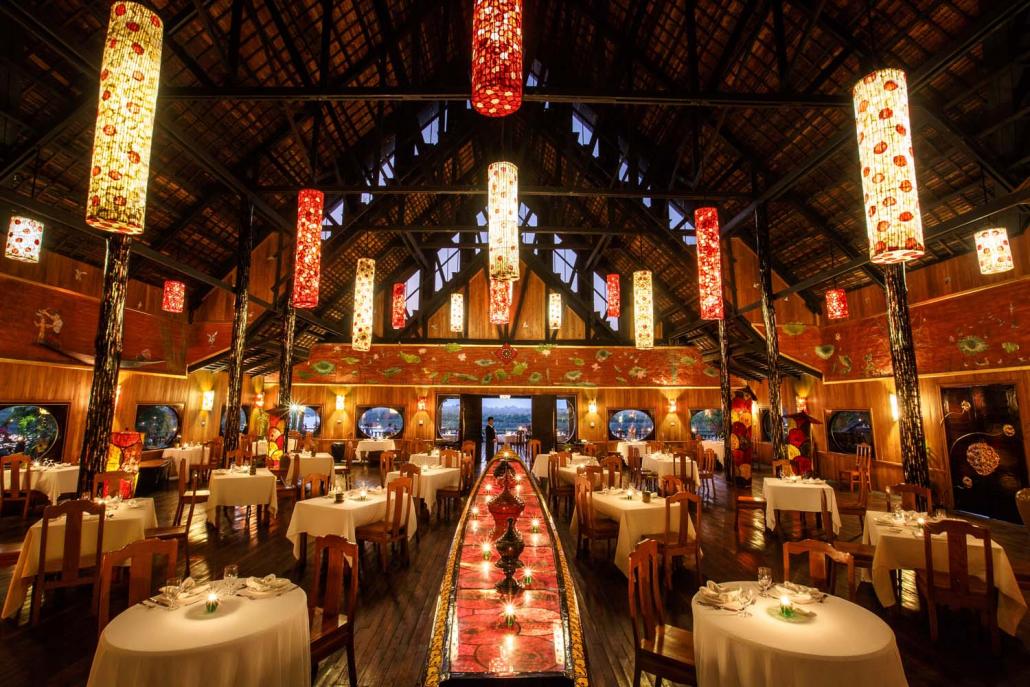 At the inaugural event in 2017, the Inle Heritage Hospitality Training Center was judged the Best Responsible Tourism Training Programme. The leading hospitality training school in the Inle Lake region, it provides hospitality training to 40 underprivileged students from across the country.
The centre is part of Inle Heritage, a non-profit that Yin Myo Su started to help reintroduce Burmese cats – a breed believed to have originated on the Thai-Myanmar border – to Myanmar but has since transformed into a foundation for preserving Inle Lake's nature and culture.
Yin Myo Su said that after the hospitality centre's success she didn't plan to submit any entries in 2018. But staff at Inle Princess Resort, which her family established in 1998, took matters into their own hands.
"My team at Inle Princess said, 'Well, they [Inle Heritage] got an award, but what about us?' They also wanted to be recognised for the hard work they're doing."
In announcing Inle Princess as the winner of the Best Responsible Accommodation category at the December 2018 awards, the judges said they were impressed by the resort's commitment to sustainability and responsible tourism policies. "The resort has a great impact on the community through education, employment and innovation. It is a fully integrated and inclusive accommodation that shares knowledge and protects the environment," they said.
After two consecutive years of success, does Yin Myo Su expect another one of her teams to put together an entry in 2019?
She laughed and said she hopes instead that some of her former team members who are running their own innovative, creative tourism businesses – from cooking classes and food tours to canoeing and kayaking – are recognised instead.
"For small people it's so hard to get visibility in the market," she said. "That's why these awards are so important, they can be a kind of platform for those who are starting out and who are doing the right thing."