The number of people who voted in the April 1 by-election fell significantly from 2015, and there are calls for more to be done to drum up interest ahead of the 2020 national poll.
By HEIN KO SOE | FRONTIER
ON APRIL 1, Daw Khin Than Oo left the polling station in Hlaing Tharyar, in Yangon's western suburbs, feeling a little disappointed. She had tried to vote for a Pyithu Hluttaw candidate in that day's by-election, but was unable to do so.
"I went twice, but I couldn't vote because my name wasn't on the voter list. It's no problem, this election isn't as important as the last one," she said, referring to the 2015 general election, which the National League for Democracy won in a landslide victory.
The April 1 by-election was for 19 seats, nine in the Pyithu Hluttaw, three in the Amyotha Hluttaw and seven in the Shan and Kayah state hluttaws.
The NLD won nine of the seats available, followed by the Shan Nationalities League for Democracy with six, the Union Solidarity and Development Party with two, and one each for the Arakan National Party and All Nationals Democracy Party.
But enthusiasm, and voter turnout, was low.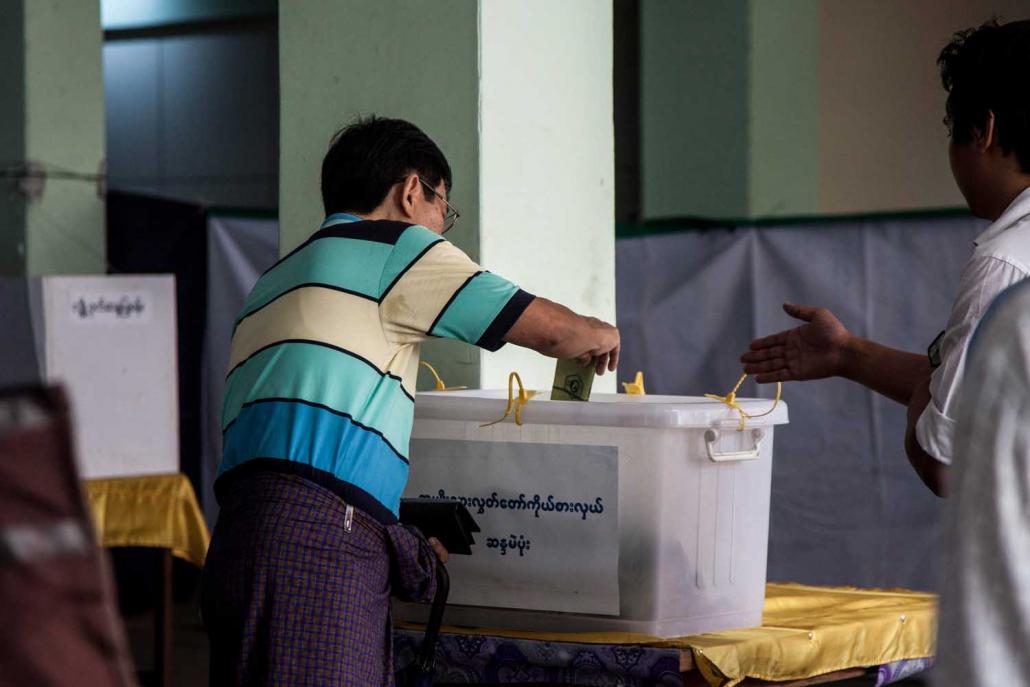 On April 2, Union Election Commission chief U Tin Tun told reporters that turnout had dropped from 78 percent in 2015 to 48 percent in Monywa, the Sagaing Region capital, from 48 percent to 29 percent in Yangon's Dagon Seikkan, and from 37 percent to 12 percent in Hlaing Tharyar.
According to UEC statistics, only 6.7 percent of the 1.72 million eligible voters in constituencies where by-elections were held checked they had been correctly enrolled on the voter lists, which were displayed twice, the first time from February 1 to 14, and the second from March 17 to 25.
One of the reasons for the low turnout, in Hlaing Tharyar at least, was because the vote was held on a Saturday and many people had to work. Much of the township's 687,867 population are employed in factories that are located there, and which operate on Saturdays.
"Our ward has a lot of factory workers, and many were unable to vote in the by-election," said U Aung Kyaw, chairperson for the NLD headquarters in Hlaing Tharyar's No. 9 ward. "Some didn't get permission from their supervisors, and some didn't get their voter slip."
Ma Thin Myat, who works at a garment factory in Hlaing Tharyar, requested leave from her supervisor in order to vote on April 1 but it was rejected.
"It's not only me, but my friend also who couldn't vote," she told Frontier by phone on the day of the by-election.
A lack of enthusiasm was another reason for the low voter turnout. In townships where the by-election took place around Yangon the streets were quiet, and residents told Frontier they were not interested, either because they believed it would be a comfortable victory for the NLD, or because they were not interested in politics. 
"On the day of the by-election, there were not many voters, I think because people thought the by-election was not important. But it is wrong, they should go and vote in any election. It shows how much more needs to be done to educate people about the election process," said U Myint Min Thu, NLD MP for Hlaing Tharyar-2 in the Yangon Region Hluttaw.
In Kyethi and Mong Hsu townships in Shan State, where the Shan Nationalities League for Democracy won the two Pyithu Hluttaw seats and four Shan State Hluttaw seats available turnout was higher, averaging at just under 50 percent.
"We campaigned together for all of our candidates in Shan State and also did a lot of advocacy in voting in the election. But we didn't say vote for us," said Sai Nyunt Lwin, secretary for the SNLD.
In the buildup to the vote, the UEC tried to drum up interest. It conducted door-to-door visits in all 19 constituencies and even composed a song, which was broadcast on Myanmar Radio and Television.
"We have done more transparency in this by-election and have worked together with civil society groups to prepare for this election," said U Ye Myint, chairman of the UEC's Yangon office.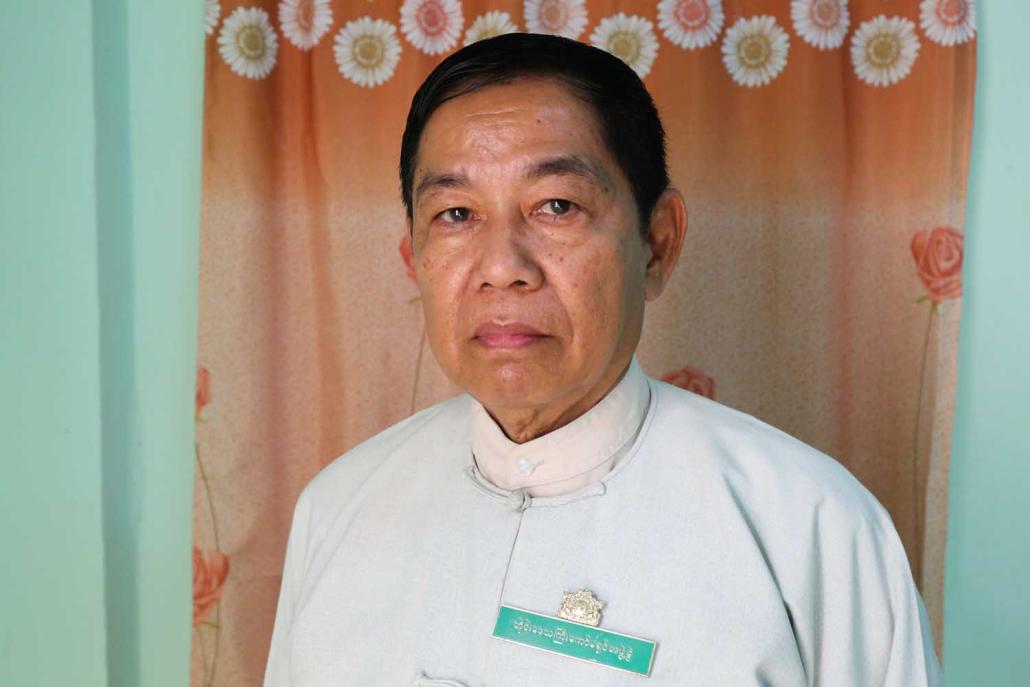 In Yuzana Garden City, part of Dagon Seikkan Township, where a Pyithu Hluttaw seat was available, residents told Frontier that there was a lack of interest in the outcome.
"I stayed at home so I voted, but my sister and other family members weren't interested, so they went to downtown," said Ma Thida.
A lady in another household in Yuzana Garden City, who did not want to give her name, said she didn't vote because "the NLD already has enough seats". 
U Thu Wai, chairman of the Democratic Party (Myanmar), which competed unsuccessfully for four seats, said interest was higher in 2015, and the 2012 by-election, because of the profile of State Counsellor Daw Aung San Suu Kyi, who was constitutionally barred from campaigning on behalf of the NLD for the April 1 vote.
"I would like to say that every governance body and political party needs to do more to educate people about the election process and campaign for elections. It doesn't matter what party they vote for, they just have to vote."
TOP PHOTO: Theint Mon Soe — J | Frontier