Elderly citizens have been hard hit by the effects of the coronavirus, with a survey revealing that many worry about having enough to support themselves or being able to access food.
By AUNG PHAY KYI SOE | FRONTIER
Daw Htay Myint moved from Wakema town in Ayeyarwady Region to Yangon's Hlaing Tharyar Township with her daughter, Ma Yee Ywal Oo, in 2011. They made the decision to leave after the family's restaurant business in Wakema failed; Hlaing Tharyar, with its factories and jobs, offered the prospect of a steady income.
Yee Ywal Oo, 28, supports Htay Myint with income from her job at a garment factory in the Hlaing Tharyar Industrial Zone, where she earns K5,200 a day and K1,400 an hour for overtime. Money is tight; Yee Ywal Oo struggles each month to pay the cost of her mother's hepatitis C treatment.
She is among thousands of workers whose precarious existence has become an even greater struggle since the first COVID-19 cases were reported in Myanmar on March 23. Factories at the Hlaing Tharyar Industrial Zone were closed for about a month in April as a precaution against the spread of the coronavirus, and some were shuttered for even longer.
Tens of thousands of workers in the sector have lost their jobs, while many more are facing reduced working hours. Industry leaders say many factories have not received any new orders since COVID-19 broke out.
With Yee Ywal Oo temporarily out of work in April, the family had to borrow money to pay for food and medical expenses, Htay Myint, 69, told Frontier. "I worry that the factory where my daughter works will close because of the pandemic."
Htay Myint is far from alone in worrying about the future.
A telephone survey conducted in May by INGO HelpAge International Myanmar to gauge the impact of COVID-19 on people aged over 50 found that 33 percent cited income as a top concern, and 46pc had difficulties accessing food.
The rapid needs assessment survey also found that 42pc of older people were worried all or most of the time, 26pc of older women worried about being isolated, 34pc of respondents could not access medication for their ailments, and 24pc had experienced changes in access to health services.
HelpAge International said travel restrictions imposed by the government in response to COVID-19 affected access to medication because the restrictions suppressed supply chains, including those to rural health centres.
"Given that 60pc of all interviewed older people have existing health conditions, concerns rise about co-morbidity during the COVIVD-19 pandemic, especially as diseases that need medication treatment, such as hypertension and diabetes, are highly prevalent," HelpAge International said in a report issued in late June about the outcome of its survey of 151 people in Ayeyarwady, Magway, Mandalay and Yangon regions, and Kayin and Mon states.
"Additionally, one-in-four older people are struggling to access health services due to government-imposed travel restrictions. Older people may be unable to travel to health centres and health workers may be unable to visit villages to provide basic care and social support, which many older women and men rely on," the June report said.
It said that although most older people did not face severe movement restrictions where they lived, government-imposed restrictions across wider distances had limited the supply of food, drinking water and other basic household items.
"Nearly half of older people indicate that they cannot safely access food, and almost a third have difficulty accessing drinking water. Many indicate their usual markets are inaccessible due to travel restrictions. Others state that shops near their homes have closed, due to limited stock as suppliers are unable to reach the village. Many older people worry about their lack of income during the outbreak," the report said.
The survey found that as a result of restricted access to food, nearly one-in-four older people reported reducing the quantity and/or quality of their diets. "Significantly, nearly twice as many older women have reduced their food intake compared to older men," the report said.
U Mya Paw, 70, from Lay Ywar Sone village near Myingyan in Mandalay Region, said because of COVID-19 some elderly residents had faced difficulties accessing healthcare and medicine in recent months.
The village tract normally has a midwife who can treat basic illnesses and dispense medicine, but Mya Paw said she has been assigned to monitor returning migrants at a quarantine centre in Myingyan, about 13 kilometres (8 miles) away.
"Normally we would go to see the midwife if we are feeling ill, but now we have to go to Myingyan," he said, adding that there were 35 elderly people in Lay Ywar Sone. "This has caused some difficulties if we need medical treatment.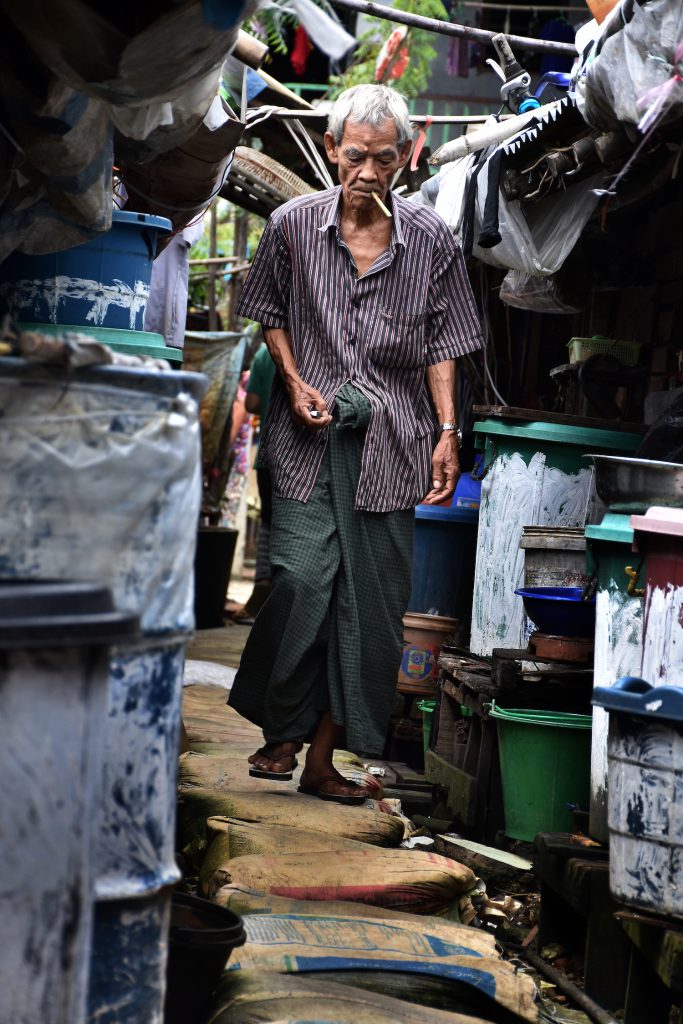 "There is no clinic or rural health unit in the village. Because our villages are far from hospitals in the townships, we want the authorities to help us set up a rural health unit in the village," he said.
Among those interviewed in May by HelpAge International was Daw Aww, 77, who lives alone in a village near Myingyan in Mandalay Region. She said she did not have access to food and healthcare.
"My sister cannot travel from Mandalay to provide support because of the travel restrictions. I recently received eye surgery and now need to rely on neighbours' help for cooking and housework. I feel lonely and depressed. I pray the pandemic will go away quickly," Daw Aww said.
Her comments highlight the severe mental health toll that COVID-19 has had on many older people.
"They worry about their income, health, food security and generally about the COVID-19 pandemic. Many need psychosocial support," the report said.
In a statement issued on July 21, HelpAge International Myanmar country director Mr Godfred Paul described as "concerning" the findings of the rapid needs assessment.
"Restrictions to prevent the spread of COVID-19 are crucial, but action needs to be taken to ensure the knock-on effects do not impact older people's health and wellbeing," said Paul.
The government and organisations responding to the pandemic should ensure that older people have access to food, medicine and healthcare, particularly in remote rural areas, he said.
"Social protection activities must also continue to ensure older women and men have a reliable income when they or their families are unable to work," Paul said.
U Kyaw Lin Htin, director at the Department of Social Welfare (Social Protection) at the Ministry of Social Welfare, Relief and Resettlement, said COVID-19 had affected other age groups, but the elderly are particularly vulnerable because they are generally not economically active and rely on others for financial support.
"They [the elderly] can suffer more due to the impacts of COVID-19 than other age groups," he said.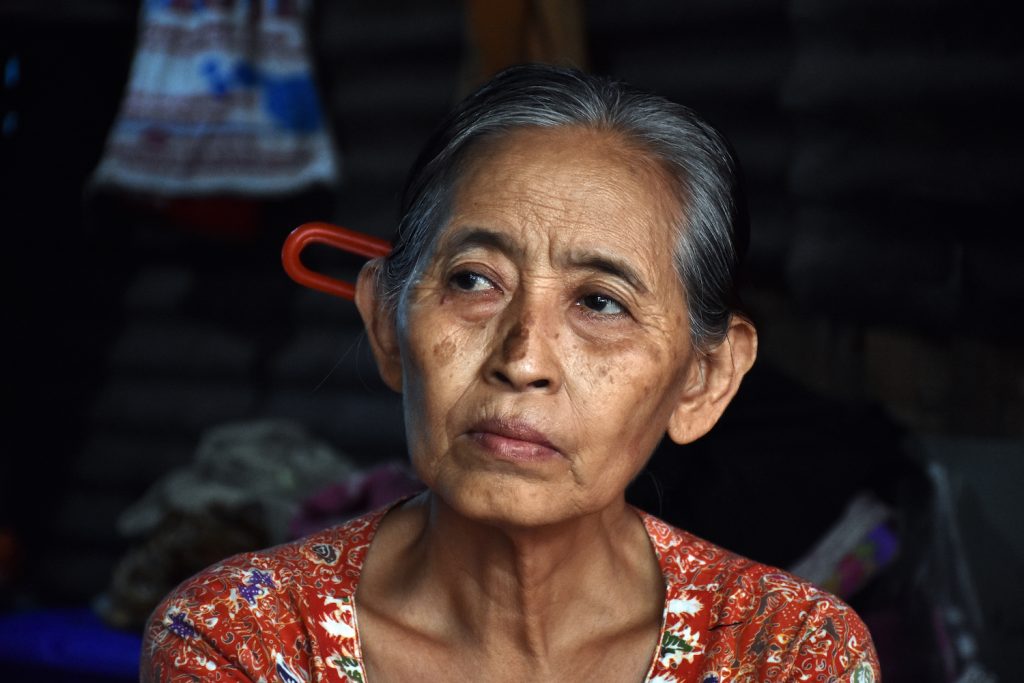 Since 2017-18, the social welfare department has also been paying a monthly government pension of K10,000 to the country's elderly. The programme began with those aged 90 or above, and has since been expanded to include those aged 80 or above.
In response to COVID-19, the department, with financial support from the multi-donor Livelihoods and Food Security Fund, has provided an extra one-off cash payment of K30,000 to more than 210,000 people aged over 85. The ministry is also planning to provide K30,000 in cash to more than 200,000 people aged between 80 and 85 at the end of this month, Kyaw Lin Htin said.
As part of its COVID-19 Economic Relief Plan, the government handed out basic food items to the needy in April and last month began distributing K20,000 in cash to about four million families who qualified for the handouts because they had no regular income. Some of this support has gone to households with elderly residents; Htay Myint was among about 9,000 residents of Hlaing Tharyar's Yay Okkan Ward who received the government handouts.
The Law Relating to Older People enacted by the Pyidaungsu Hluttaw in December 2016 defines elderly as being aged 60 and over, but for now the age pension is only available to those aged 80 or above.
Kyaw Lin Htin from the social welfare department said it would expand the elderly pension to those under 80 if it receives the budget to do so. "We didn't exclude the elderly under the age of 80, but we have to prioritise based on the availability of funding," he said.
The lack of budget means U Kan Aye, who moved to Okkan Ward from Pantanaw Township in Ayeyarwady Region in 2015, receives no government assistance.
The 75-year-old drives a motorbike taxi to support himself and his wife, 67, who is in poor health.
Kan Aye spends K40,000 a month for a room at a hostel and K5,000 a week on medical expenses. But in recent months, his daily income has plunged from more than K5,000 to K2,000 because of COVID-19.
"It's been a struggle to earn enough to pay for food and rent during COVID-19," he told Frontier. "My wife relies on me because of her poor health … her medical expenses will be difficult if I can't make money, but it's very difficult to make money at the moment due to COVID-19."