An NLD lawmaker on the eastern outskirts of Yangon is facing accusations from some branch members that she has focused development projects on a particular ward where she owns property. 
By HEIN KO SOE | FRONTIER
NO 78 WARD is one of the quietest parts of Dagon Seikkan Township, beside the Bago River in eastern Yangon. It's home to just 200 residents. On the other side of Ponnami Road, the main street that cuts through Dagon Seikkan from north to south, are neighbouring 93 and 94 wards.
The two sides of Ponnami Road are like night and day. No 94 is home to the rows of apartment blocks that make up Yuzana Garden City development, while 93 is also home to around 10,000 people.
Some residents in these two wards complain they are being neglected by the government. They blame a local parliamentarian, who they say is prioritising development projects in the quieter 78 ward because she has business interests there.
In the 2015 general election, Daw Phyu Phyu Khine was elected in the Yangon Region seat of Dagon Seikkan-1 for the National League of Democracy. A party member since 2012, the NLD's Dagon Seikkan office is operated from her home, which is in 94 ward. She also runs a medical clinic in the same ward.
But residents say that Phyu Phyu Khine owns several plots of land in 78 ward and wants to shift and expand her clinic to the area. They have accused her of prioritising developments in 78 ward, including new roads and a park, at the expense of other parts of the township.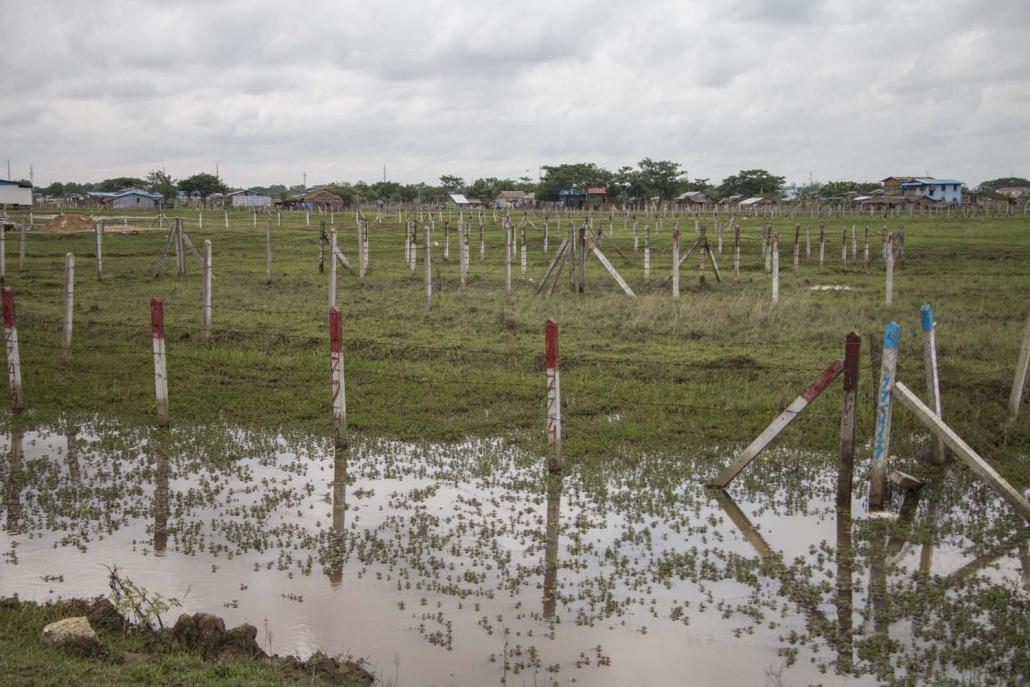 More than a dozen residents in 93 and 94 wards are so upset they submitted an official protest to the NLD's complaints committee in February.
"We believe an MP should solve the difficulties and necessities of the people fairly," the letter said. "But she has not helped other people who are in a difficult situation. She has taken advantage of her situation."
U Myo Nyunt, a member of the NLD's complaints committee, said that an investigation had been completed in March and cleared Phyu Phyu Khine of any wrongdoing.
However, he said that the committee is willing to open a new investigation if new evidence is presented.
As the NLD township branch leader and a member of the township development committee, Phyu Phyu Khine has significant influence over how budget funds allocated to the township are spent.
Of the 24 roads built in her constituency in 2017-18, 16 were in 78 ward, while just three were in 94 ward. No roads were built in 93 ward.
In 2018-19, she proposed building more than 10 roads in 78 ward, but no budget funds were allocated for her constituency. She told Frontier that she had met regional Minister for Planning and Finance U Myint Thaung to try and secure more funding for the area.
"She should propose more road and development projects in areas other than 78 ward," said U Hla Kyi, the administrator of 93 ward. "Our ward is one of the busiest parts of Dagon Seikkan and has many needs."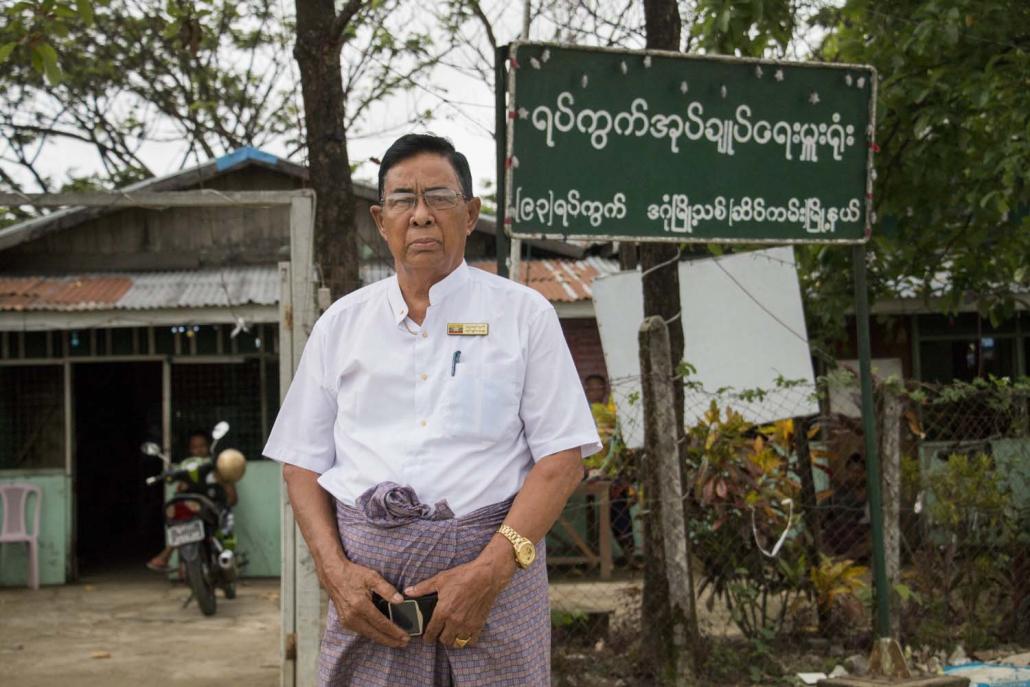 The ward was established in 1993; most of its residents were resettled there from informal settlements in Thingangyun Township and a nearby village. Despite it being one of the township's busiest areas, it has no market, no parks and poor quality roads. Its location next to the Bago River means it floods regularly during times of heavy rain, residents say.
Hla Kyi said he has spent many years trying to encourage politicians to upgrade roads and introduce a new drainage system in the ward, but no action has been taken.
In an interview with Frontier, Phyu Phyu Khine defended her record. She said that many roads in 93 and 94 wards are already concrete, so that when she had applied to the government for more roads to be upgraded in Dagon Seikkan it was natural that the less-developed 78 ward would be prioritised.
"I have also thought about how to get more comfortable transportation for our constituents – not only those in 78 ward, but for all of my constituents," she said, adding that she also plans to lobby the government for funds to set up a market in 93 ward.
She confirmed that she had property in 78 ward but said she had no plan to open her business there. "Now I'm very busy with my job as a representative and career [as a doctor]," she said.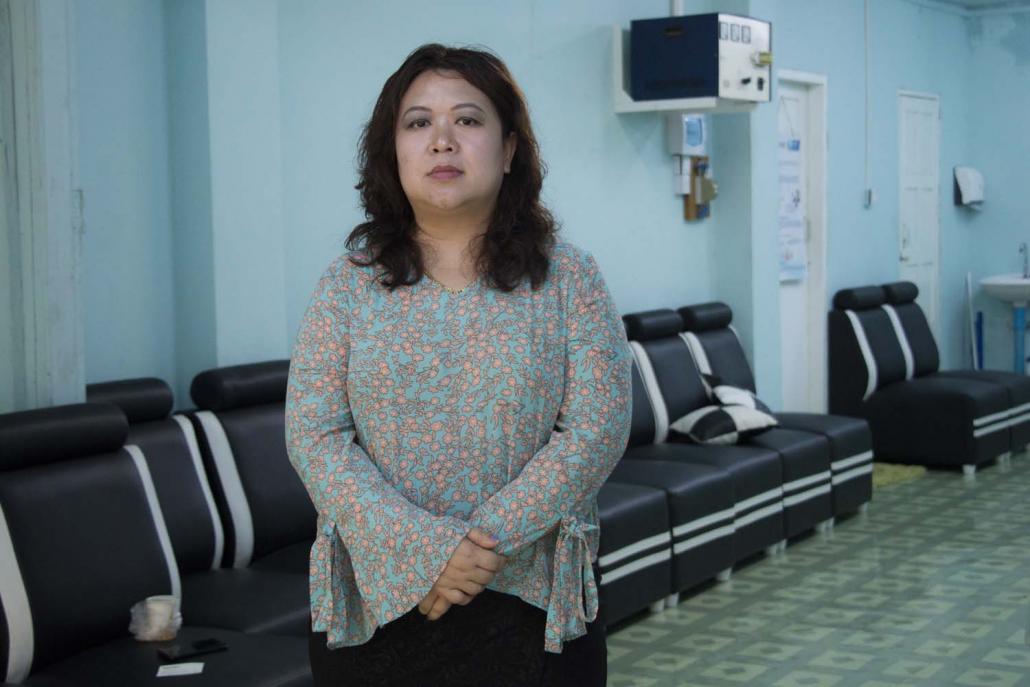 Residents of 78 ward are understandably happy at the development works. U Kawpita founded the Chan Myae Metta Monastery there in 2012, when most land in the area was empty and there were few houses.
"We have seen a little development since 2012, including electricity and a concrete street in front of the monastery that was built last year," he said.
But the dispute has caused resentment among some in the more heavily populated areas of Dagon Seikkan.
One of the complainants, Ko Kyaw Aung, said that he still hoped the party would take action against Phyu Phyu Khine.
Despite the criticism, she remains unperturbed.
"We have a saying that an empty mind makes the most noise," Phyu Phyu Khine said. "But I will continue to do my job. Nothing can destroy our goal."
TOP PHOTO: A dirt road in Dagon Seikkan's 78 ward, which is home to just a few hundred residents. (Nyein Su Wai Kyaw Soe | Frontier)