Four women in a village near Yangon are earning an income by making and distributing reusable sanitary pads.
By WIN ZARNI AUNG | FRONTIER
Photos VICTORIA MILKO
THE FOUR WOMEN, of different ages, sing and chat in the house where they have gathered to sort and cut pieces of cloth, on the outskirts of Ai Ka Laung village in Yangon Region's northern rural Taikkyi Township.
Until recently, if asked by other villagers why they were cutting the cloth with scissors, the women were shy about answering.
But now they'll say without embarrassment that they are recycling pieces of cloth to make reusable sanitary pads.
The women, who have formed a cooperative, gather in one house to share the job of cutting the cloth needed to make the menstrual pads, which they sew on machines in their homes.
They've called their cooperative the Triple C, which stands for care-free, confident and changing lives.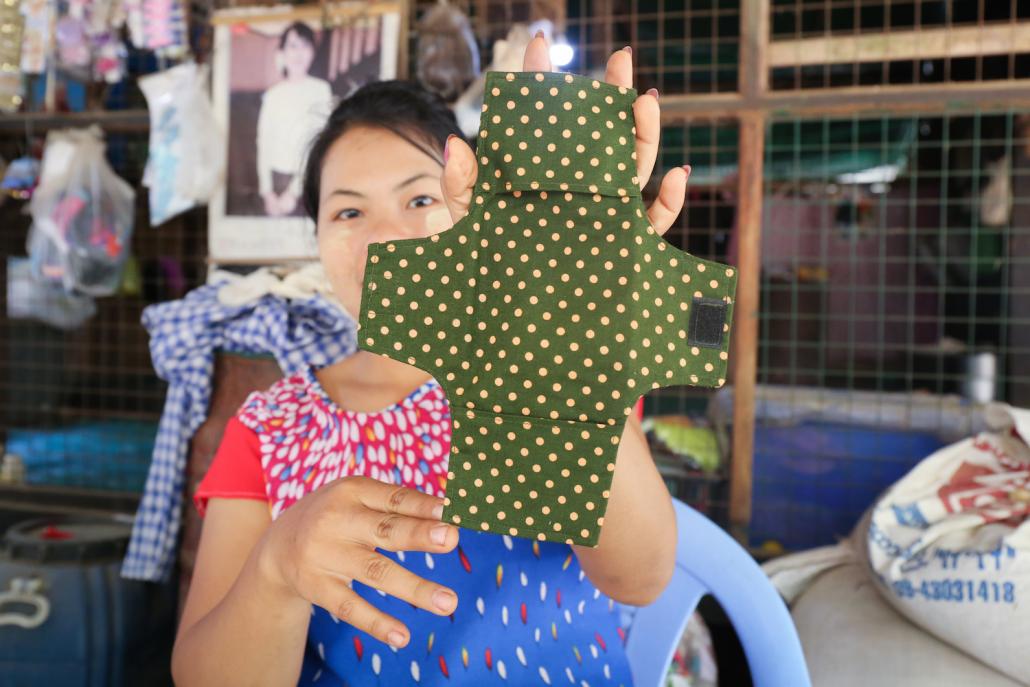 Making the sanitary pads has become part of their day, along with their household chores, sewing clothes and helping out in the fields.
Daw Win Sander Cho, 33, said she makes the pads as a member of the cooperative because she wants to make money like her husband.
"For us, as women, we don't just want to sit at home and use the money that our family breadwinner earns," Win Sandar Cho told Frontier.
"Just as they can earn and support our families, we want to prove to ourselves and others that we can contribute and make money for our family as the men do; that's why we started working on this project," she said.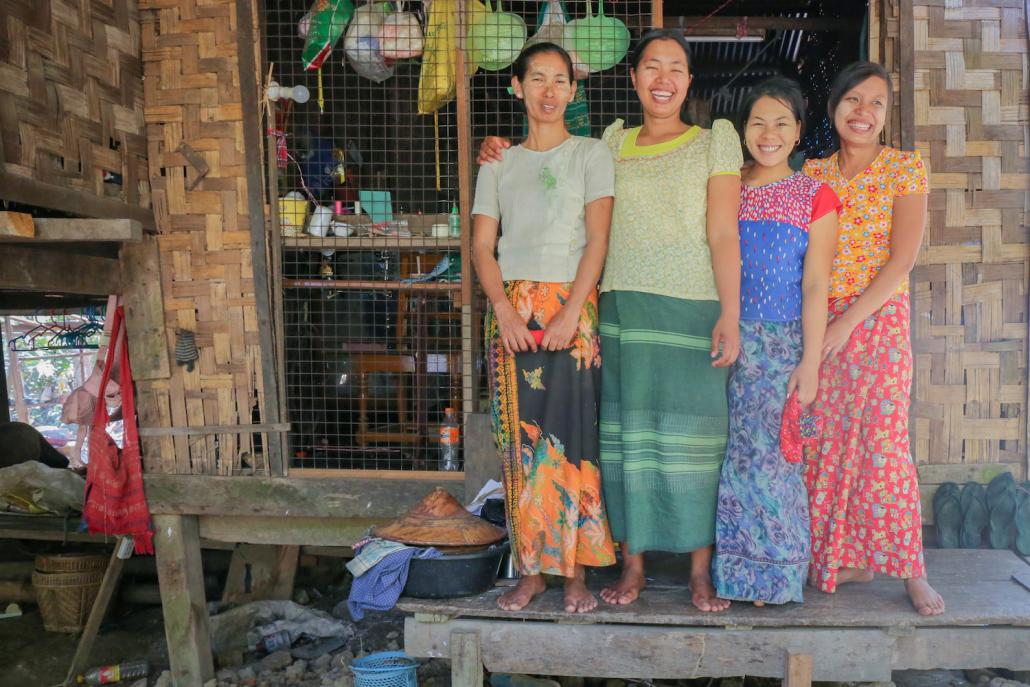 "Sometimes the men come home drunk and they have fights with their wives and they say things like they are the breadwinners of the family so we women have to do, eat and behave as they say.
"We don't want to be treated like that; we want to show we can make money with our own efforts just as they can. That's why we started and established this collective."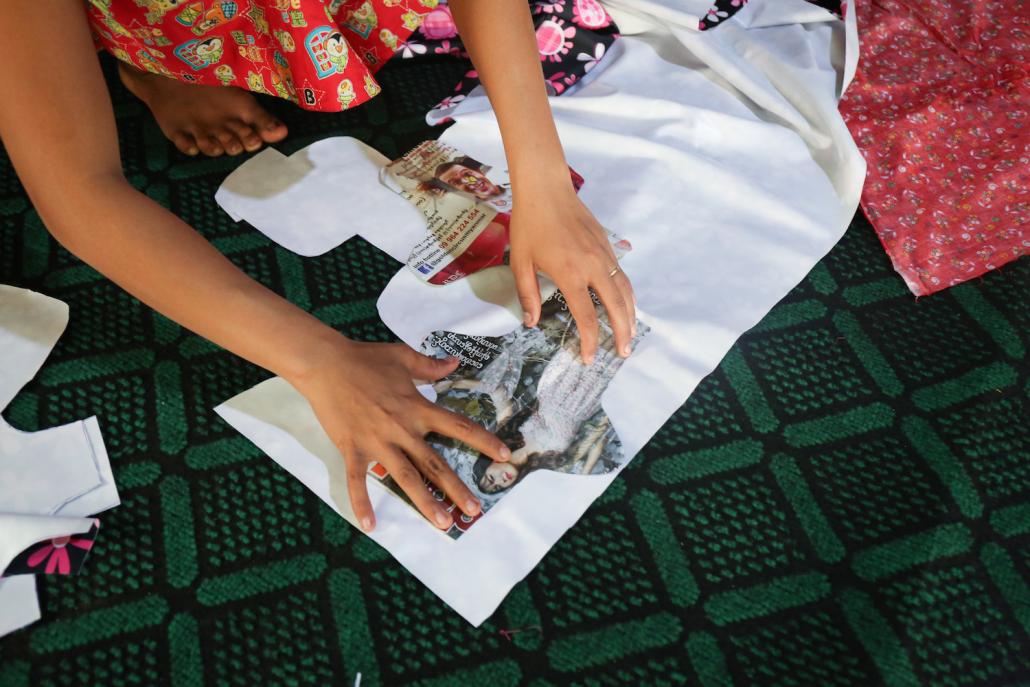 The idea for making reusable sanitary pads was proposed by Ms Rhoda Linton, an American women's rights campaigner who has been working with Myanmar NGO, Metta Development Foundation, since 2015.
Linton showed the women a reusable pad and they began making them in 2016. The cooperative began distributing the pads in late February.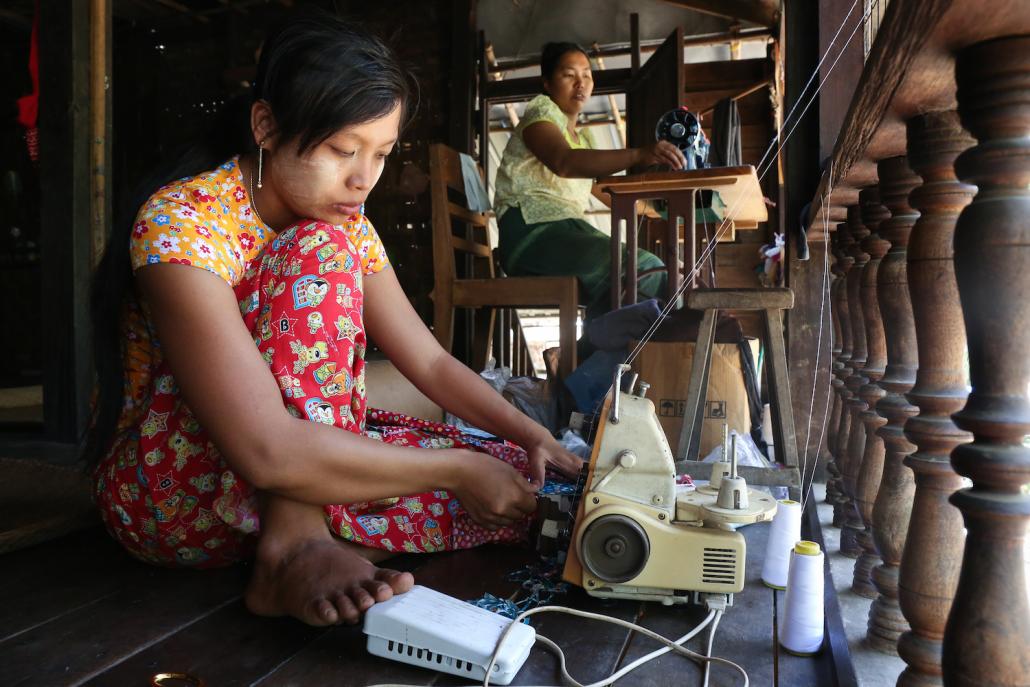 Ma Pyae Pyae Phyo, 25, a co-founder of the Triple C cooperative, said the pads were made entirely from fabric and this made them comfortable to wear, especially during the hot season.
"They are light and convenient to use and we don't have to worry about spillage because the amount of fabric used can be adjusted according to personal flow," Pyae Pyae Phyo said.
She said the cooperative had refined the design of the pads based on feedback from users.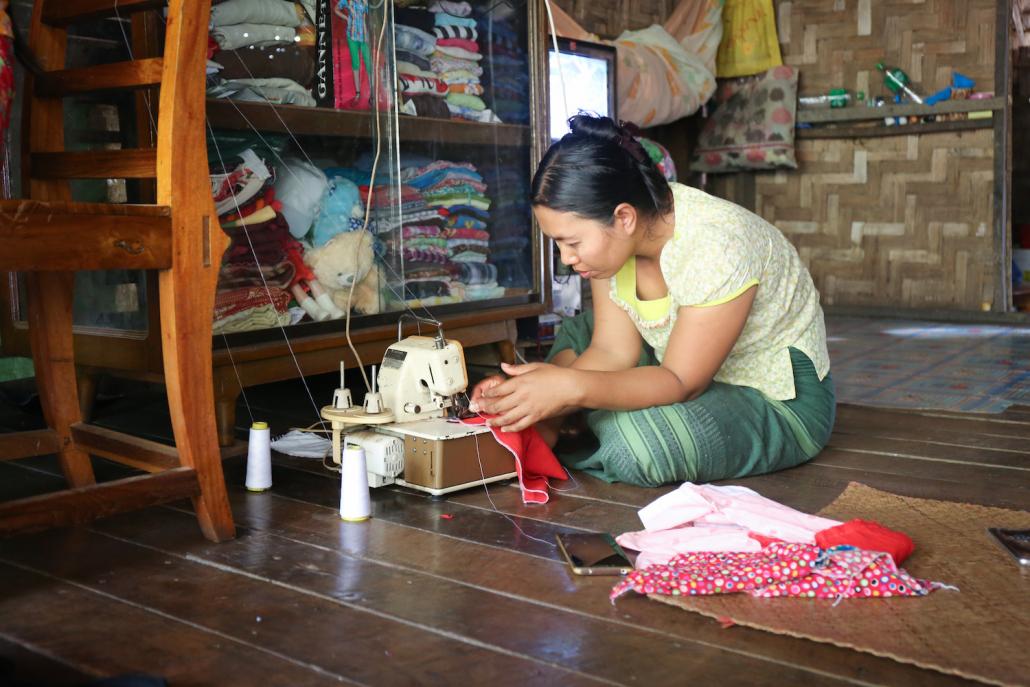 They are sold in purse-like packs that cost K3,000 and include two adhesive strips, four pads, soap and a bag for soiled clothing.
Medical research shows that the average woman uses about 10,000 sanitary products during a lifetime. Reusable pads enable woman to save significant amounts on the cost of sanitary products, and are also good for the environment.
The average woman menstruates for three to seven days at a time between the ages of 13 and 51, or a total of 6.25 years during her life.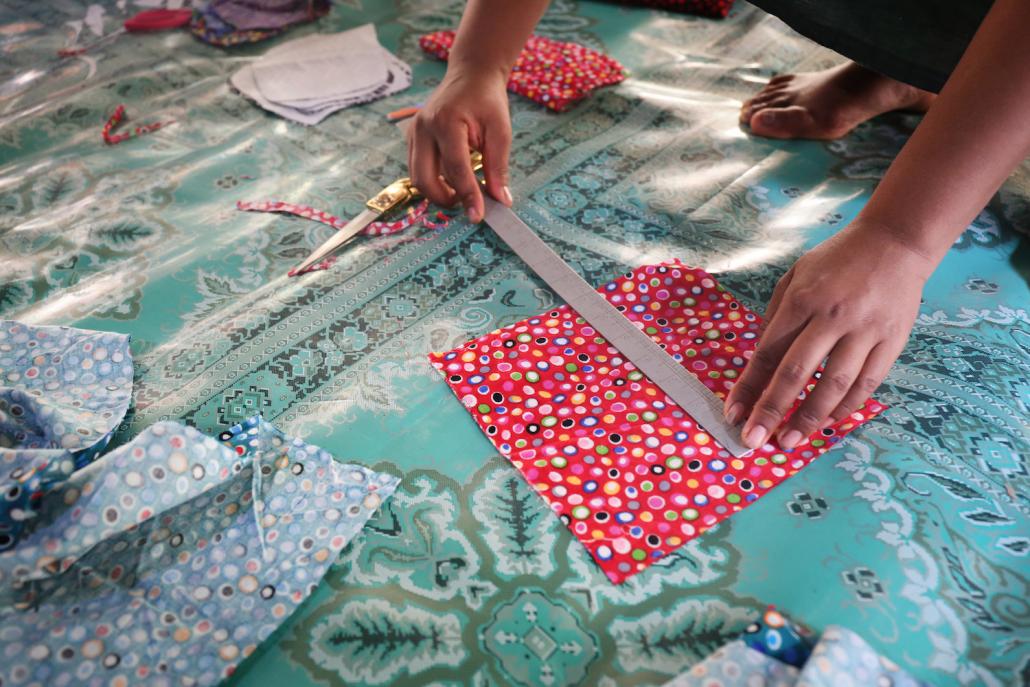 Dr Thet Su Htwe, founder of the Strong Flowers Sexuality Education Service, says reusable cloth menstrual pads offer many advantages to women, including those in rural communities or who had been displaced, but washing them properly after use was of critical importance.
"They can't have negative side effects if they are washed and stored systematically; cleaning is very important not only for cloth menstrual pads but also disposable sanitary pads," she told Frontier.
Thet Su Htwe said reusable cloth pads should not be worn for more than six hours and disposable pads for a maximum of four to five hours.
As well as disposable and reusable pads, tampons and a soft, silicone product worn internally known as a Mooncup are also used in Myanmar. In the past women used wads of cloth and course paper to absorb their menstrual flow.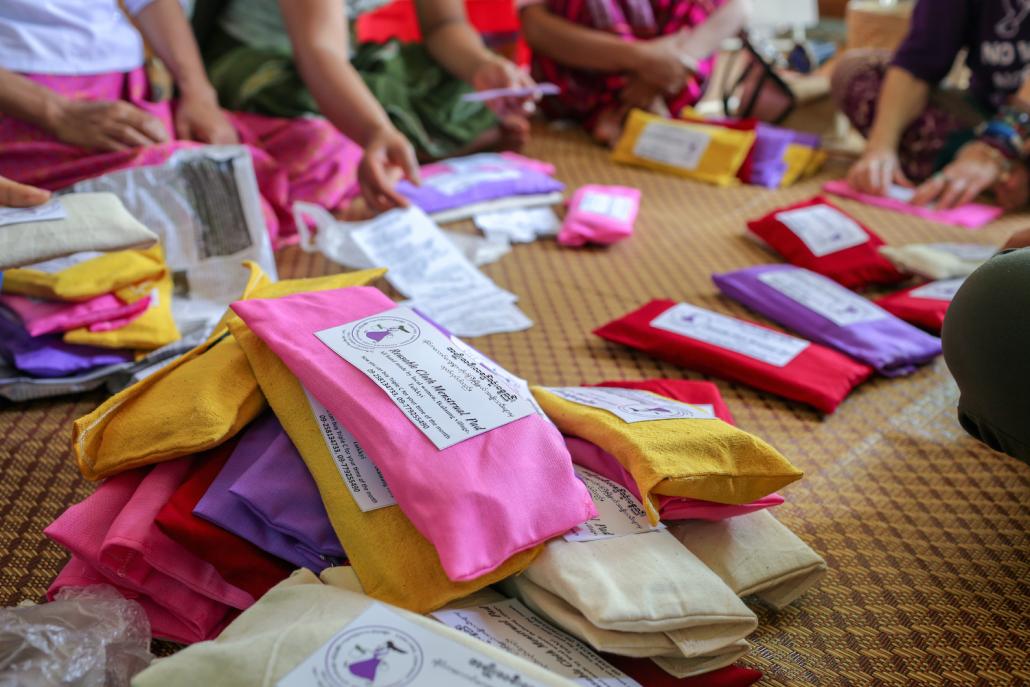 Cloth menstrual pads eliminate the risk of toxic shock associated with tampons and are less likely to cause skin irritations because they do not contain the chemicals used in disposable pads.
However, special care must be taken if users have a yeast infection known as candidiasis as pads can cause re-infection if not sterilized.
The Triplc C cooperative members have faced some criticism, with detractors saying that the reusable pads are not necessary in the age of disposable pads, but the members disagree.
"We don't care at all because we believe in our product, and we don't regret our choices," said Pyae Pyae Phyo.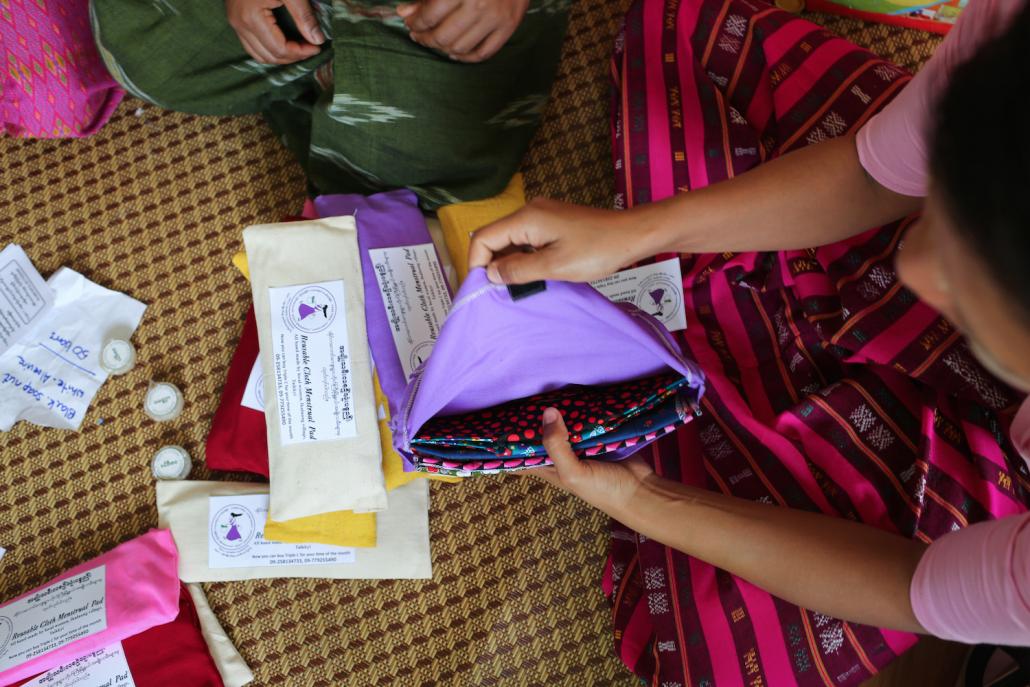 The cooperative has so far made 100 packs and plans to scale up its operations. It also plans to introduce a "night version", which is bigger so users don't need to worry about spillages while they are sleeping.
They also want more young women in the village who perform only household chores to join the cooperative so they can have an opportunity to earn an income.
"We don't hope to have a big company," Ma Win Sander Cho said.
"We just want to keep producing the pads by ourselves in our own homes and if we get more recognition we want to recruit more young women in the village," she said.
"Sometimes, after doing their household chores the women don't really have anything to do and we want to give them a chance to join our group.
"We hope this project can give more purpose to the lives of many young women from the village."