The 10 carriers serving domestic destinations in Myanmar are operating in a saturated market and a report on the industry warns that a shake-up is inevitable.
By OLIVER SLOW | FRONTIER
SCENES OF mayhem are common in the departure lounge at Yangon International Airport's domestic terminal. The information board regularly flicks off and on, displaying services in seemingly random order as harried staff shepherd passengers laden with boxes of J' Donuts onto their planes.
In some ways, the chaotic scenes are representative of the saturated domestic aviation market. In an April report, aviation industry consultancy CAPA-Centre for Aviation said it was "staggering" that 10 carriers were serving a market of just over two million passengers.
The report, Myanmar Aviation Outlook 2016, said domestic airlines were at a critical juncture and the sector was "ripe for a shake-up".
Flag-carrier Myanmar National Airlines – which rebranded from Myanma Airways in 2014 – has the largest domestic fleet, with 13 planes, followed by Air KBZ, with eight aircraft, the report said, citing data from April.
The eight other domestic carriers, including Air Mandalay, Yangon Airways and Mann Yadanarbon, have a total of 16 aircraft.
Major reform is needed in domestic aviation if the tourism industry is to continue growing at the rate predicted by analysts. Tourists are less likely to explore new destinations if they involve lengthy flights that require multiple stops – or not served by domestic carriers at all.
The size of the airlines makes them inefficient and keeps prices high – particularly for foreigners, who are charged more than Myanmar citizens. The alternative to air travel, though, is even longer, less comfortable and more dangerous journeys by car or bus.
"Myanmar has an immense need for air travel," said Mr Christian Mosebach, director of the Myanmar Aviation Centre, a Yangon-based aviation services company. "The domestic airline industry is fragmented, lacks staff trained to international standards and a readiness to adopt innovative processes that would drive efficiency up and costs down."
Many domestic carriers have copied the operating model of their rivals and use a "Myanmar system" that has hardly evolved in more than 20 years, Mosebach said. Some carriers see training as a cost rather than an investment.
"There are many fine people working in the industry locally, but it takes a willingness to change and repat/expat knowledge to develop beyond the current path," he said.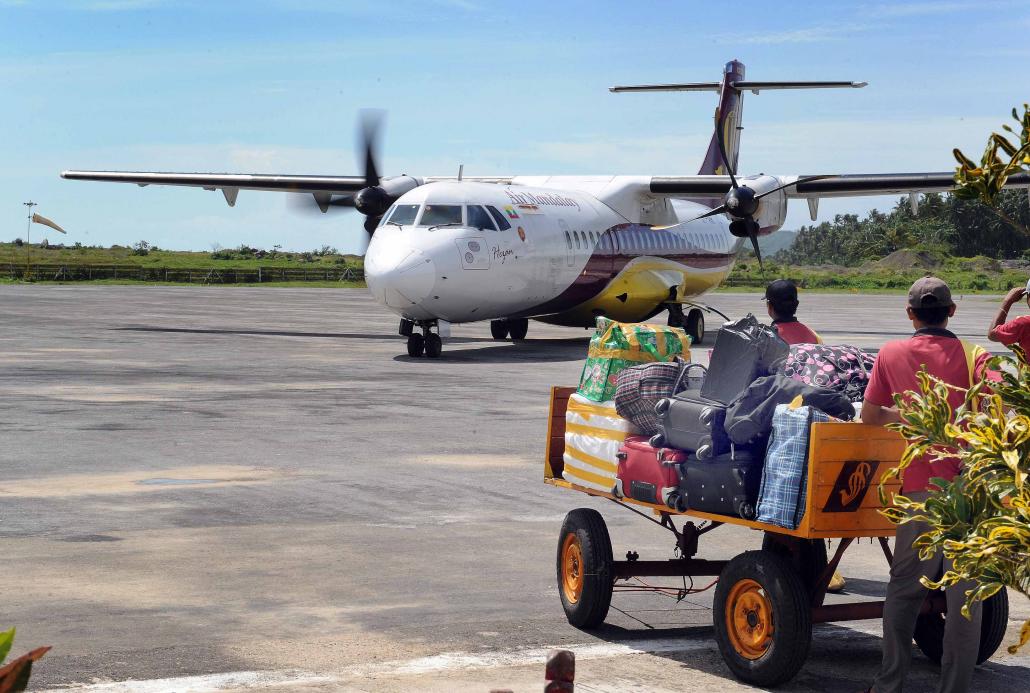 There are indications that some carriers are willing to embrace a different approach to break away from the pack.
FMI Air began offering chartered flights between Yangon and Nay Pyi Taw in 2012, using aircraft leased from other carriers. It later applied for an operating licence and in May 2015 began services using its two CRJ 200 turbofan aircraft. As well as the Yangon-Nay Pyi Taw service it also flies between the commercial capital and Sittwe in Rakhine State.
FMI Air will take delivery of two new ATR 72-600 turboprop aircraft in December that will be adapted to offer passengers a "premium service", the carrier's chief operating officer, Mr John Kingston, told Frontier.
The ATR 72 is used by nearly all domestic carriers in Myanmar. But unlike other ATR72-600s in the market, FMI Air's will have only 60 seats fitted. Kingston said this would give passengers a 34-inch seat – 5 inches more than its competitors. "This gives passengers a luxurious amount of legroom alongside the full leather premium seating," Kingston said.
Another carrier to take a new approach is state-owned Myanmar National Airlines, which began as Union of Burma Airways soon after independence in 1948. It had two more name changes, to Burma Airways and then Myanma Airways, in 1972 and 1989, respectively.
The airline did not enjoy a good reputation in the past. Its planes were old, service was poor and crashes were relatively common. The re-brand to MNA in December 2014 that cost an estimated US$25 million (about K31.5 billion at current exchange rates) saw the carrier acquire new planes, invest heavily in training and launch international routes for the first time in more than two decades.
"We were only a domestic airline before, but as the country opened up, the government wanted a flag carrier that flies internationally and that people are proud of," MNA chief executive officer U Than Tun told Frontier.
The re-brand seems to have been successful. MNA says sales have more than doubled over the past year and new routes are being added. The carrier's international destinations are Singapore, Hong Kong, Bangkok and flights for Buddhist pilgrims to Gaya in India. It is planning to introduce services to Chiang Mai in Thailand, as well as cities in mainland China.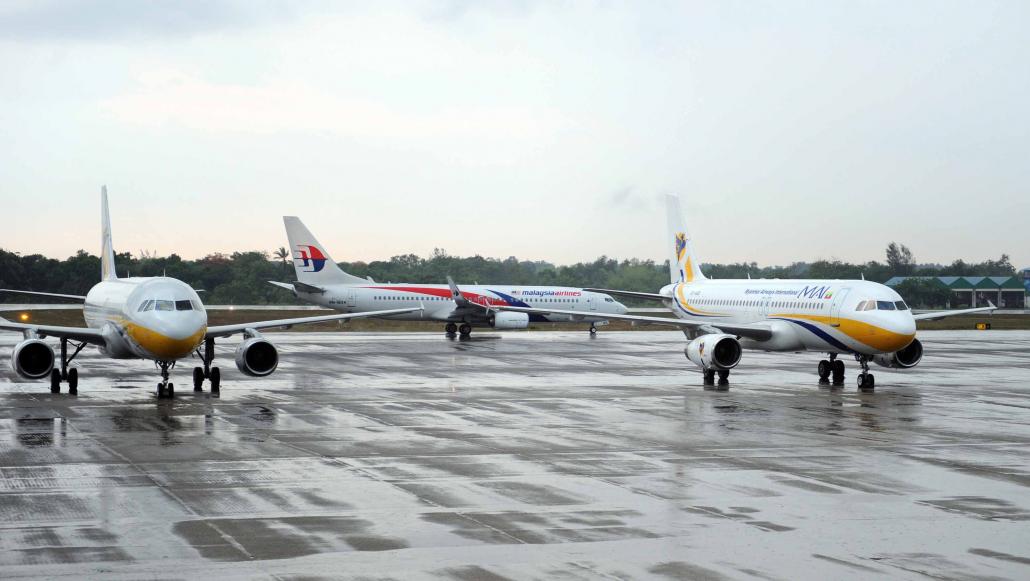 With the help of government subsidies, MNA flies to 27 destinations in Myanmar. Most of its competitors in the domestic market fly to no more than 10 destinations.
"There are many domestic airlines, so the market is very challenging. What will be important to grow will be to improve customer service from the old ways," Than Tun said.
He said the heavy investment in staff training had contributed to the carrier's growth, as well as the introduction of a system that enabled customers to buy tickets abroad.
"Before, customers could only pay for tickets here, with cash, but now we have customers from around the world," Than Tun said, displaying a document showing transactions in a number of currencies.
MNA has a significant advantage over its rivals. Because it is state backed, it can more easily access the financing needed to invest in its fleet. In February 2014, MNA signed a deal with GE Capital Aviation Services to lease 10 Boeing 737s.
The deal was reportedly worth US$960 million – a sum that its domestic rivals can only dream of.
The CAPA report said competition in the domestic market had created an unsustainable situation and "mergers and exits are inevitable".
Passenger numbers on domestic flights have risen in recent years but the growth rate has slowed from 16 percent in 2014 to four percent in 2015.
The report said significant changes were needed for the industry to become profitable. It said one option available to the National League for Democracy government was to cut high taxes on aircraft, parts and aviation fuel "which have constrained growth and profitability".
"Myanmar's domestic airline sector may finally be on the cusp of a new more rational era," the report said. "A market of two to three million passengers – even factoring in potential growth – cannot realistically continue to support 10 airlines."