A Brazilian skating around the world discovers Myanmar's ancient temples – and its up-and-coming skate scene.
By JARED DOWNING | FRONTIER
FOR Marco Gervasio Silva, Myanmar wasn't a destination so much as an obstacle. 
The 54-year-old Brazilian had spent almost 10 years skateboarding around the world in memory of his father – a journey during which he had shaken hands with heads of state, been held captive by rebel fighters and become something of a celebrity back in his home country.
But on his way through Asia, he looked at a map and discovered an inconvenient little country between Thailand and India.
"I thought, 'Myanmar? What fucking country is Myanmar?'" Silva said.
He went to Google, mainly to see if he could cross the land border at Bangladesh, and found himself entranced by images of the Shwedagon Pagoda, the Kayin Hills and the ancient ruins at Mrauk-U.
"When I Googled Mrauk-U and saw pictures, I think, my friend, it is the most beautiful place in the world," Silva said.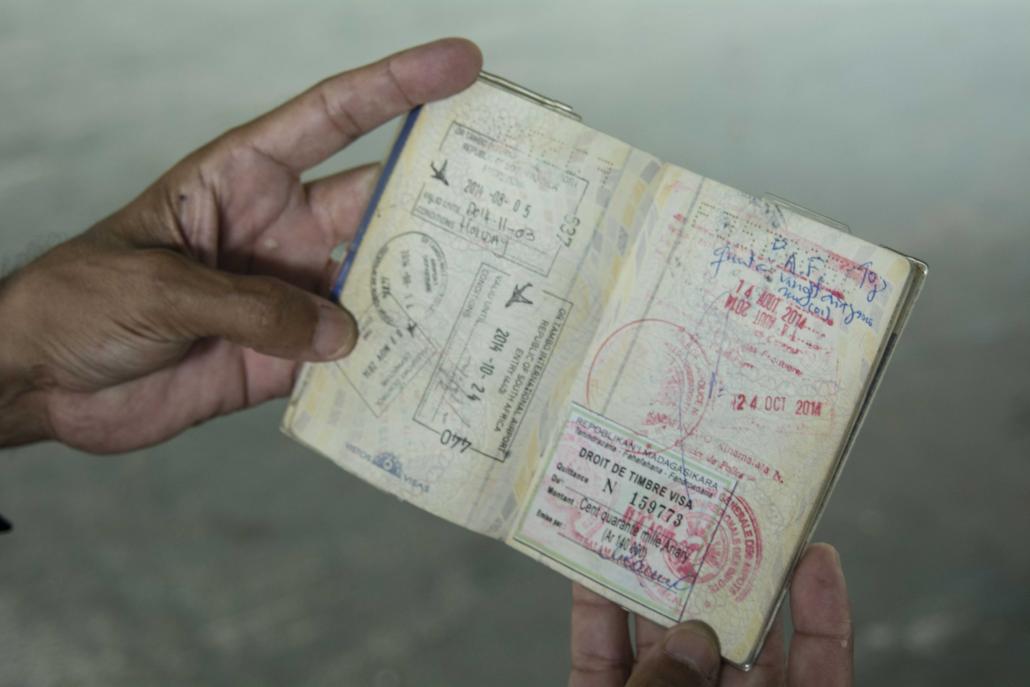 He had yet to see Mrauk-U with his own eyes when he spoke to Frontier, and as he swiped through the few score photos of the ancient Rakhine city on his phone, he gazed on each ruin and jungle vista as if seeing it for the first time.
Silva had planned to roll the whole way on a vehicle that looks more like a surfboard with wheels than a skateboard. (Indeed, Silva was a surfboard shaper before beginning his journey.) It has oversized wheels, hinges that enable it to be folded in half, and special brackets in order to carry his minimal cargo. The board that he brought to Myanmar was the ninth since he set out in 2009 to skate around the world.
Sponsored by a Brazilian telco firm, he has crossed South America, Africa and now Asia, picking up local languages – he claims to speak seven with varying degrees of fluency – and waiting until he is literally at a border to learn what the next country has in store. 
After completing the two-week leg from Bangkok to Yangon, Silva said the biggest surprise to him was Myanmar's skateboarders.
Silva spoke with Frontier under the graffiti-adorned flyover on Pyay Road near Hledan Junction, where a makeshift skate park of welded ramps and rails serves as the de-facto Yangon headquarters of the Myanmar Skate Association.
Silva discovered the MSA on Facebook and reached out to its leader Ko Lwin Latt, who immediately became his guide and travel companion.
"I love this guy because of his customised board," Lwin Latt said.
He insists it's not a casual compliment. Silva's independence, resourcefulness and perseverance is inspiring, Lwin Latt said – even to someone who helped build Myanmar's skating community from the street up, learning new tricks and techniques on YouTube, practising them on a makeshift skate park, and organising events and competitions with almost no official support.
The Myanmar Skate Association now has around 300 members, and Yangon has a concrete bowl-style skatepark in addition to the modular one that MSA members built under the bridge.
"This I can see in Myanmar, they have good technique, but they don't have space for training," Silva said after spending a week with Lwin Latt and MSA members. "The government needs to understand, support and help the skaters. Imagine in the United States you have Kelly Slater, the best surfer of all time, and the people are like, 'No, I don't like surfing.'"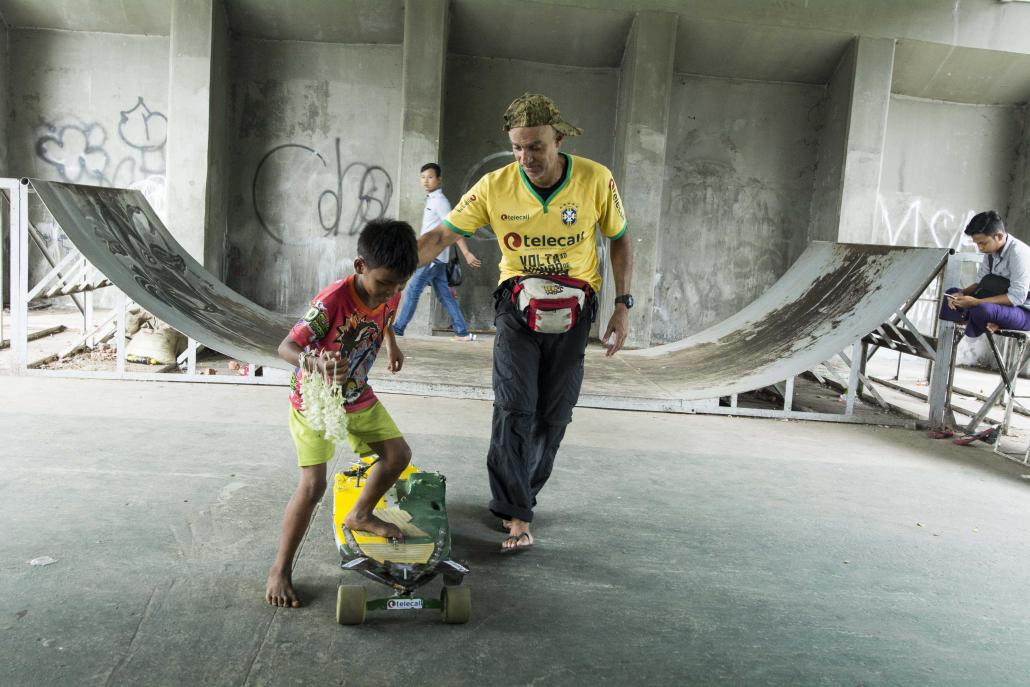 Myanmar's skaters have managed to make the most of what they have. In the past two years the MSA has sent skaters to five international competitions around Southeast Asia, bringing home three bronze medals and one silver.
Yet Lwin Latt said the sport is reaching the limits of what can be achieved with its present level of resources. The skate parks aren't large enough and don't have the terrain required to support the growth of the skating community.
The bridge itself was once an oasis not only for the skaters, but underground culture. As scores of young people would practise tricks during Friday Night Skate, graffiti artists would paint murals and street dancers would show off their moves. But now that community is losing turf to aggressive vagrants and drunks.
"This place isn't safe anymore. People come here to drink and say, 'If you skate in here and disturb our drinking, we will kill you,'" Lwin Latt said.
Lwin Latt complained bitterly about a brawl in July that left two skaters hospitalised. The skaters were heavily outnumbered, but both sides claimed the other picked the fight, and the police pressed no charges. Lwin Latt argued that the incident showed the skate community is still marginalised by the rest of society.
Silva, who said more than 20 million people watch his weekly spot on a Brazilian TV news show, dreams of bringing Brazilian skaters to Myanmar to share their resources and knowledge. Until then, he said, he has faith that Myanmar's skating scene can overcome its challenges, even if by passion alone.
"Lwin [Latt] for me is the minister of sports," Silva said. "He works with love. He doesn't look for money. He puts love first."
Silva no longer plans to skate to Bangladesh. Because the border with Myanmar is closed, he will instead backtrack to Bangkok and fly to India. But had he not come, Mrauk-U, Yangon and Myanmar's skaters would have been left undiscovered on Google and Facebook.
TOP PHOTO: Teza Hlaing | Frontier