Desperate cancer patients are being exploited by unscrupulous charlatans who claim to be able to cure cancer by treating them with traditional medicine, with fake cures already being blamed for at least one death.
By FRONTIER
"This drug can completely cure cancer," said a widely shared advertisement on social media in Myanmar.
The ad claimed that patients would be immediately "revitalised" after two doses of the traditional medicine. It also promised that the drug could cure patients already discharged from hospital.
No evidence was provided to support the claims made in the advertisement. Misleading advertising for medical treatment based on traditional medicine has been more visible online since last year's coup. This is partly because of the collapse of the government healthcare system, with patients unable to afford or access quality medical treatment.

A Facebook search reveals a range of traditional medicine products and services that claim – without evidence – to be able to cure cancer.
The American Cancer Society says curing cancer depends on a range of factors, including the type and stage of cancer and the treatment that can be provided. It is possible to cure some cancers but each type needs to be treated differently. There is no universal cure for cancer, and no herbal or traditional type of medicine has been proven to treat cancer successfully.
Searching for a cure
After his father was diagnosed with a tumour on his liver, Ko Zaw Zaw* believed an advertisement he saw online that promised to cure cancer using traditional medicine. The ad was placed by the Sasana Zay Yone Monastery in Mandalay Region's Nyaung-U Township.
"The clinic's advertisement says more than 30,000 people have been cured," said Zaw Zaw, who decided to take his father to the monastery for treatment.
The family travelled from their home in Yangon to the monastery, where Zaw Zaw hoped it could provide an immediate cure for his father, who was about to undergo surgery on his liver.
After undergoing five days of treatment at the monastery, in the form of injections of unknown substances, Zaw Zaw's father became very ill. He developed diarrhoea on the second day of treatment and his condition gradually worsened. That was when Ko Zaw Zaw saw a Facebook post about a man who died soon after getting treatment at the same monastery.
"I was shocked when I saw the post on Facebook about a man who died after being treated at the monastery. My father was getting thinner and thinner, so I told my younger brother, who is a doctor. He was angry with me for not consulting him before we made the decision to go there. We stopped giving my father the medication he received at the monastery," Zaw Zaw said.
Despite having a doctor in the family, Zaw Zaw and his parents put their faith in the healing cures offered by the monks, believing it would be superior. After stopping the treatment from the monastery, his father returned to the hospital and is now in the late stages of his cancer, which is incurable.
Posts by the Sasana Zay Yone Monastery that claim to cure various ailments, including cancer and AIDS, have been circulating widely on social media for months. Many of the posts went viral, with thousands of shares. 

Some people posted comments at the bottom of one of the monastery's most popular Facebook advertisements, saying they had been cured by the treatment at the monastery. The advertising posts have since been deleted after news broke that a man had died after receiving treatment at the centre. 
At least 10 people have commented on other Facebook posts that they had relatives who died after being treated by a monk at the monastery. However, these claims haven't been verified and it isn't clear if the comments were from members of the same family.

Frontier contacted some people who posted comments about treatment at the monastery, but most refused to be interviewed. Some just said it was impossible for a Buddhist monk to lie and that their relatives must have died from an unknown medical condition.
When Frontier contacted the Sasana Zay Yone Monastery to enquire about treatments, a monk said that he treats patients for free with traditional medicine, but if they want to receive injections the cost is K50,000 (US$27) for five days.
The monk refused to answer questions about his qualifications or to give his name. There have been reports that he has since been arrested. Frontier tried to contact the Nyaung-U police station to confirm details about the case, but they couldn't be reached.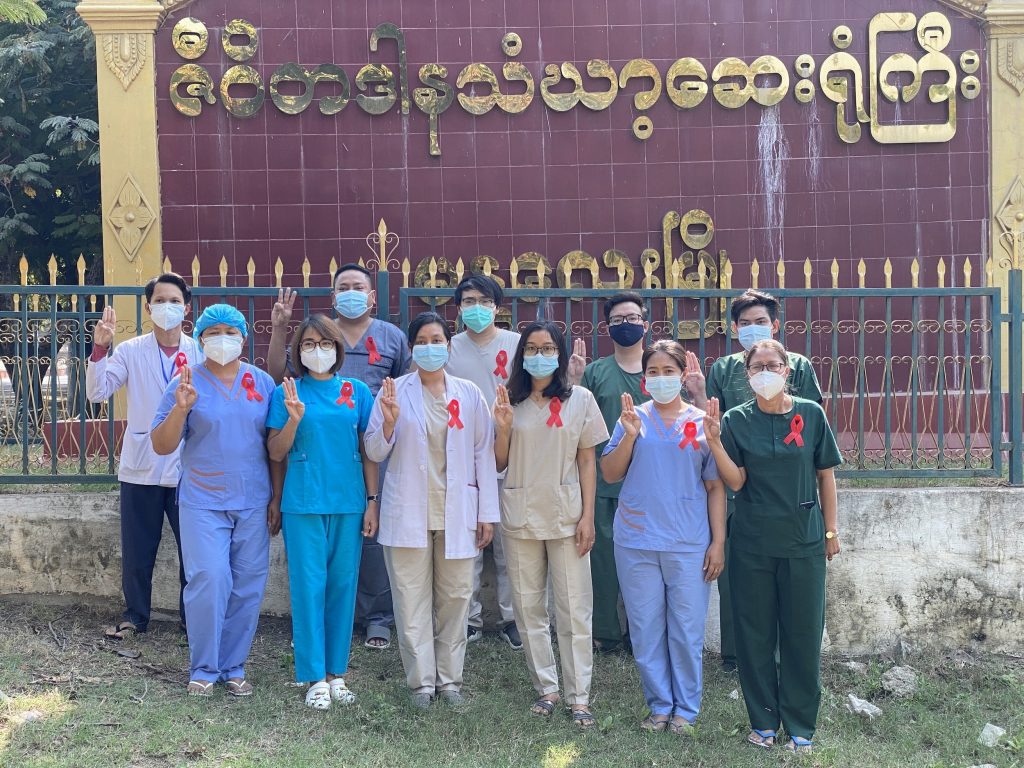 Formal healthcare out of reach
Another victim of fraudulent medical treatment was U Hla*, who lived in a village on the outskirts of Ayeyarwady Region. After being diagnosed with liver cancer, he decided to seek treatment at the Sayar Mhat Gyi clinic in Yangon's Tarmwe Township.
"It is a traditional medicine clinic. They treat patients with skin patches," said U Hla's son, Ko Min.
Residents of the village where Ko Min and his father lived had previously sought treatment at a small regional hospital nearby, but the Ministry of Health closed it after the coup, most likely due to lack of staff.
"Many locals couldn't afford to go to a medical clinic in Yangon because they have financial problems, so they sought treatment at places offering traditional treatment that didn't have medical licences," Ko Min told Frontier.
He said his father spent a total of about K900,000 ($488) on traditional medicine treatment, but it didn't cure his cancer.
"My father died about a week after he was treated at the traditional medicine clinic. I think taking the wrong medication led to my father's death. I grieved over the loss of my father," Ko Min said.
When Frontier spoke with a man at the Sayar Mhat Gyi clinic, he refused to divulge the ingredients in the patches used on patients, describing them as "miracle medicine used by ancient monks". The man said he was a licensed traditional medicine practitioner, but refused to provide evidence or to give his name.
Access to healthcare dramatically worsened after the coup, when thousands of healthcare workers joined the Civil Disobedience Movement. The gap has partially been filled by online advertisements promising "miracle" cures. The people and organisations selling the treatments typically provide no evidence of their formal qualifications nor do they reveal what's inside the "treatments" they offer.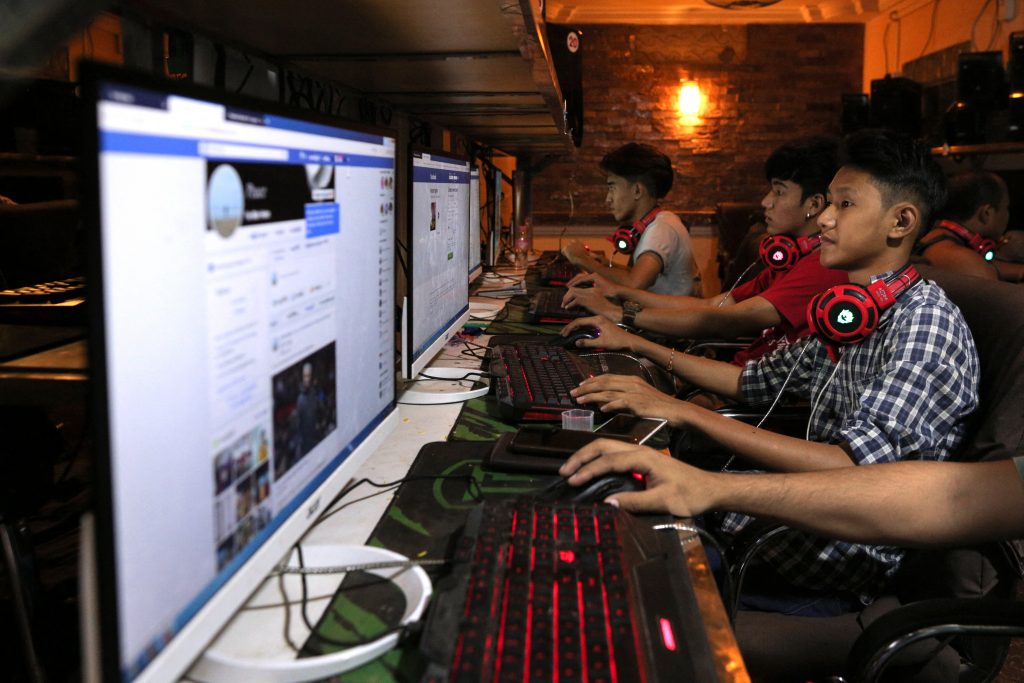 Regulation failures
In Myanmar the traditional medicine sector is almost as regulated as the delivery of evidence-based, Western medicine. Practitioners in the traditional medicine field need to complete a five-year degree at the University of Traditional Medicine before applying for a practitioner's licence, and the sector is overseen by the Department of Traditional Medicine under the health ministry. 
Treatments themselves are heavily regulated, with a list of nine areas that practitioners are allowed to treat including knee and back pain, using methods such as acupuncture, herbs and hot compresses. Treatable conditions do not include life-threatening diseases such as cancer, and in fact the Department of Traditional Medicine has prohibited practitioners from offering treatments for cancer and other life-threatening diseases for over a decade.
A representative from the Department of Traditional Medicine in Mandalay Region told Frontier he read about the case involving the monk at the Sasana Zay Yone Monastery on social media, but said an investigation would only be launched if there was a formal complaint.
"Traditional medicine practitioners are allowed to treat the patients only if they have a [traditional] medicine practitioner's licence. I found out about the Buddhist monk's case on social media. I don't know exactly whether he was arrested or not. I don't know whether the Buddhist monk has a medical practitioner's licence or not. Anyone providing medical treatment without a licence can be prosecuted," said the man, who asked not to be identified.
He added that no case like this has been investigated in the past, and that some traditional medicines are banned from use.

Under Myanmar's Traditional Medical Council Law and its Traditional Drug Law, it is illegal to provide medical treatment without a licence, and the maximum penalty for breaches is three years' imprisonment and a fine of K1 million ($542).
However, the laws lack penalties for deaths caused by ineffective or unlicensed medicines or malpractice.
U Zaw Min Hlaing, a lawyer in Yangon, said it was difficult to launch prosecutions for deaths caused by medical malpractice because the Traditional Medical Council Law and Traditional Drug Law are classified as "special laws".
"You can only sue in cases where there is no special law. If a person dies from traditional medicine, the traditional medical practitioner who treated the victim can only be prosecuted under the Traditional Medical Council Law, and it does not provide for the prosecution of medical deaths," he said.
This leaves victims, patients and their families without any recourse. Meanwhile, the official from the Department of Traditional Medicine in Mandalay recommended that "patients should only see licenced doctors and traditional medical practitioners".

*denotes use of pseudonym on request for safety reasons