Residents in villages around the town, which is renowned for its amber, have been forced to flee after the Tatmadaw dropped leaflets warning them to leave or potentially face criminal charges.
Words & Photos HKUN LAT | FRONTIER
IN NAMPHYU, one of the largest villages in Tanai Township, northern Kachin State, life has come to a standstill since fighting broke out there between the Kachin Independence Army and the Tatmadaw in early June. Apart from a few determined souls refusing to leave, most houses have been boarded up as residents fled the fighting for Tanai town and other parts of the country. Only a few barking dogs and a handful of cows and bulls roam the village's quiet streets.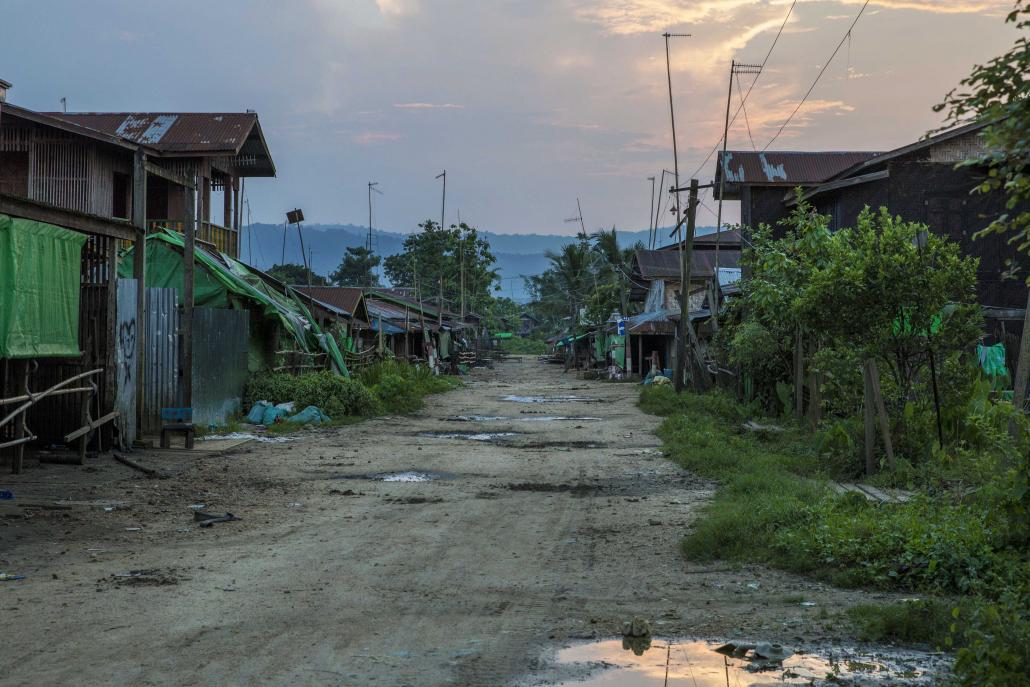 The fighting erupted on June 3 and a day later mortars landed near a village in Tanai Township, injuring a woman and her two daughters, according to a Human Rights Watch statement published on June 14. HRW said it could not establish who was responsible for the attack.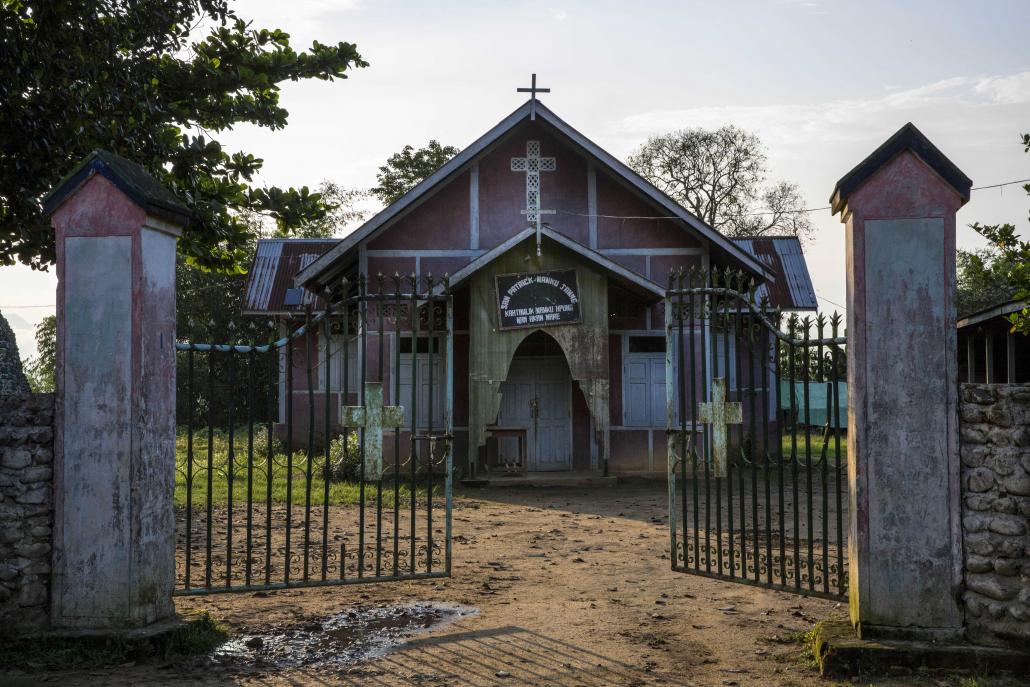 On June 5, Tatmadaw helicopters dropped leaflets over the township, ordering residents to leave the area by June 15 or risk being "considered as cooperating with the terrorist group KIA".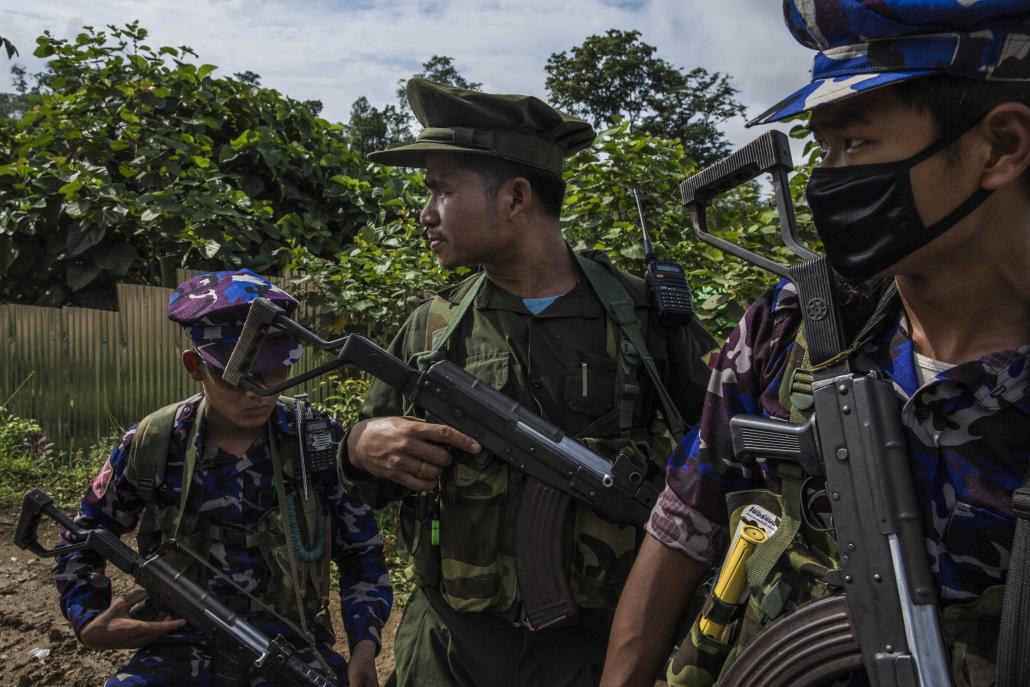 In June 2011, a 17-year ceasefire between the Tatmadaw and the KIA ended when fighting broke out in the state. Since then, the conflict has spread to many parts of Kachin, most notably around the border town of Laiza. Some troops from the KIA have also joined the so-called Northern Alliance, which in November 2016 launched attacks on Tatmadaw outposts in Shan State and continues to fight against Tatmadaw forces in the north of the country.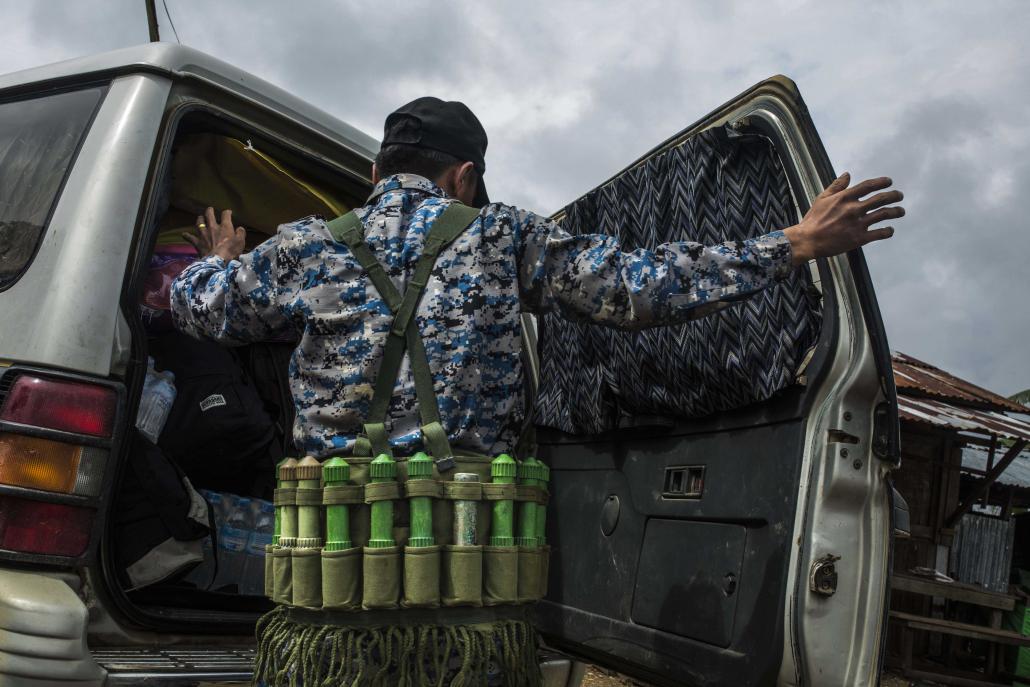 At least 87,000 people remain in internally displaced persons camps in Kachin State, according to the United Nations, of whom more than three quarters are women. Nearly half are in IDP camps in areas under KIA control and are subject to government restrictions on humanitarian aid flows.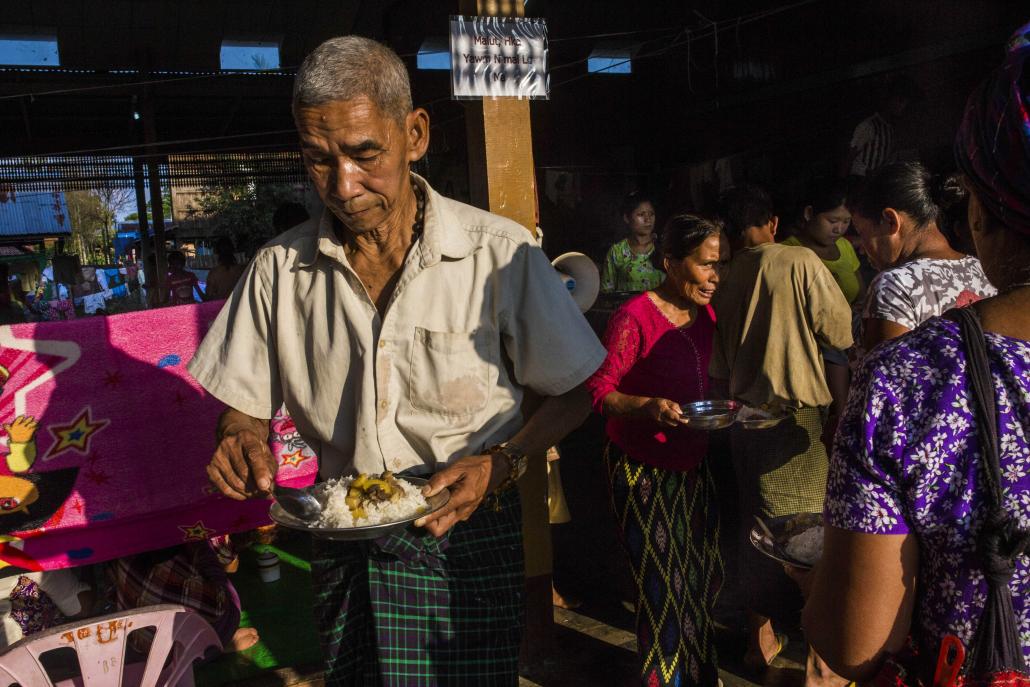 Although some of its representatives attended the second 21st Century Panglong Union Peace Conference in Nay Pyi Taw in late May, the KIA has also aligned itself with the powerful United Wa State Army. The seven-member bloc rejects the government's much-vaunted Nationwide Ceasefire Agreement, calling instead for a new path to peace.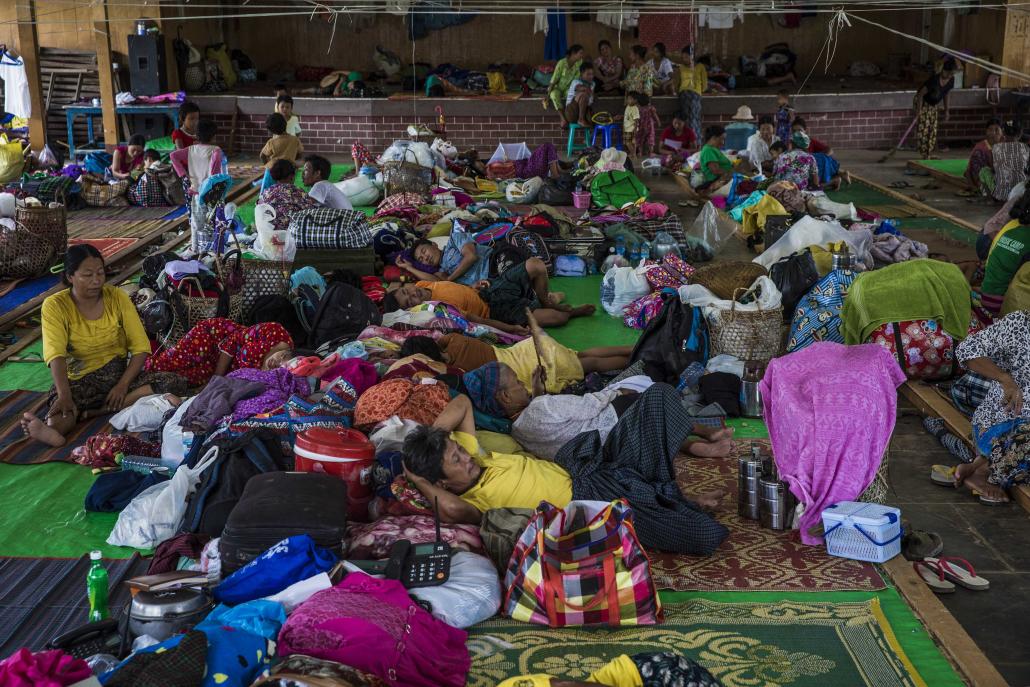 In Tanai, the threat against those remaining being charged with "illegal association" does not appear to be an empty one. Last week, three journalists returning from territory controlled by the Ta'ang National Liberation Army – which has also aligned itself with the KIA – were charged under Article 17(1) of the 1908 Unlawful Association Act, which carries a maximum sentence of three years' imprisonment for having contact with a group the government deems "unlawful".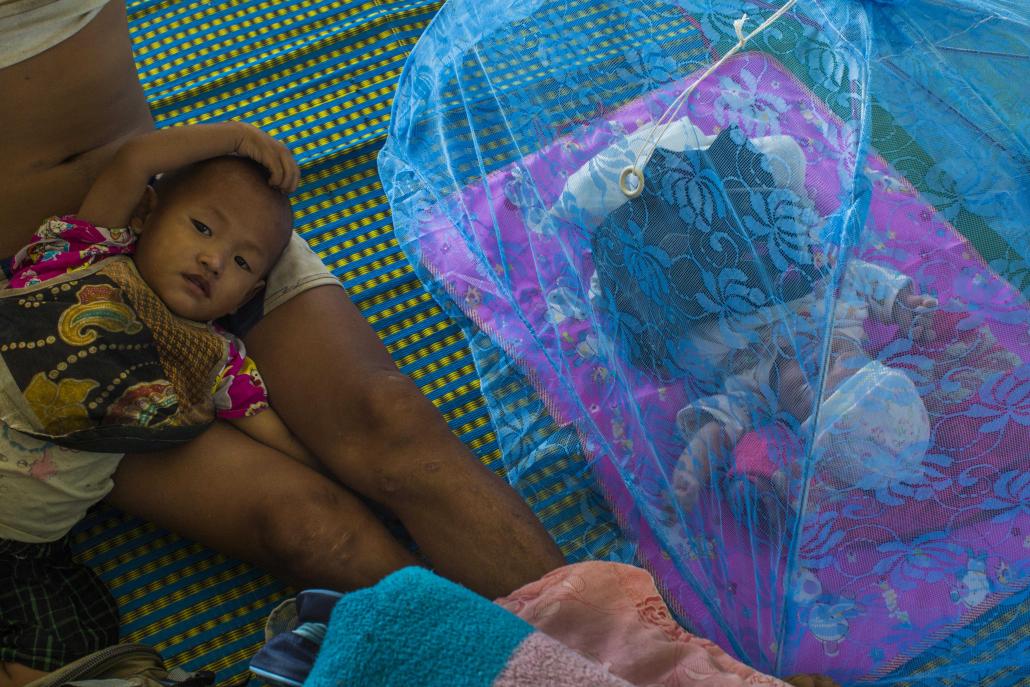 The villages around Tanai were once bustling with miners searching for amber and gold but activity has ceased since the fighting began. About 1,000 people remain in Tanai town, many housed in churches, monasteries and people's homes, while others have returned to towns in other parts of the country.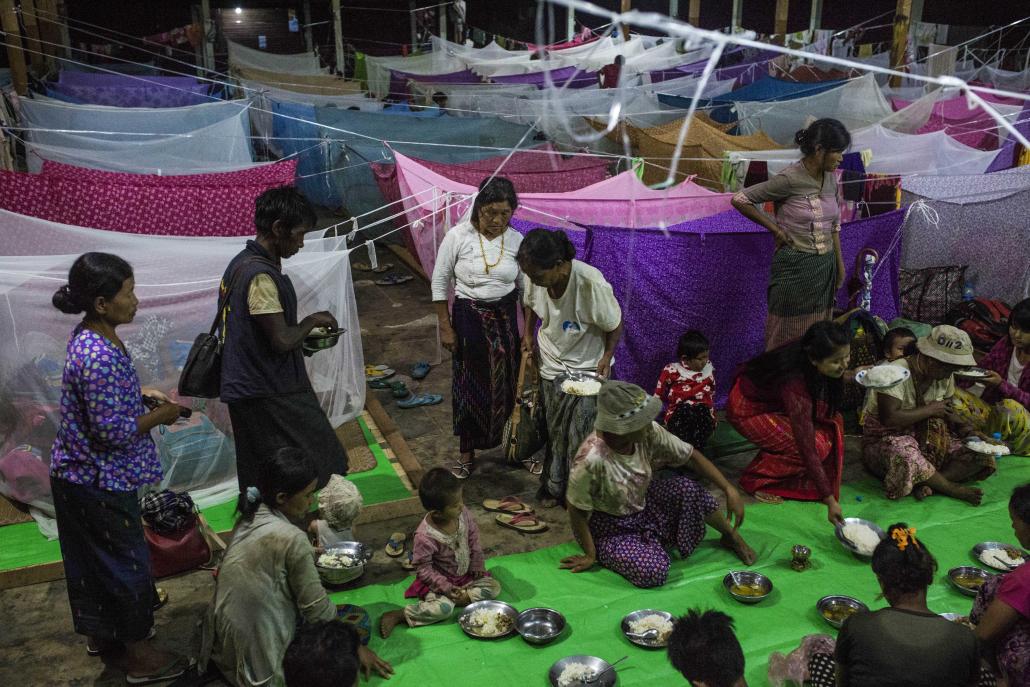 In its statement, HRW called on both the government forces and KIA troops to ensure that they protect local residents.
"Parties to a conflict can't declare people terrorists or combatants simply because they refused to leave their homes," said Brad Adams, HRW Asia director.
TOP PHOTO: A Kachin Independence Army soldier poses in front of a crucifix statue in Namphyu village. (Hkun Lat | Frontier)