This article is sponsored by Dulwich College Yangon
Dulwich College Yangon attracts returning Myanmar nationals by investing in world-class education.
When the transition to democracy began, many Myanmar were reluctant to return, concerned about bringing their families to a place still fraught with spotty internet, regular blackouts and possible political instability.
After almost a decade of development, the trend seems to be reversing: Myanmar "repats" are returning in growing numbers, drawn by new opportunities, improved healthcare, said Daryl Orchard, headmaster of Dulwich College Yangon.
"The growth of the local economy is fuelling a great demand for a qualified workforce with relevant professional expertise and the requisite language skills," Orchard explained. "We are starting to see a gradual increase in the number of repats returning to the country from overseas, especially from the UK and Singapore."
Orchard said Dulwich College Yangon aims to attract more of these sorts of internationally minded but Myanmar-rooted families, and the Myanmar branch of the famous English K-12 school is poised to welcome them with a recently-completed second campus at Star City in Thanlyin.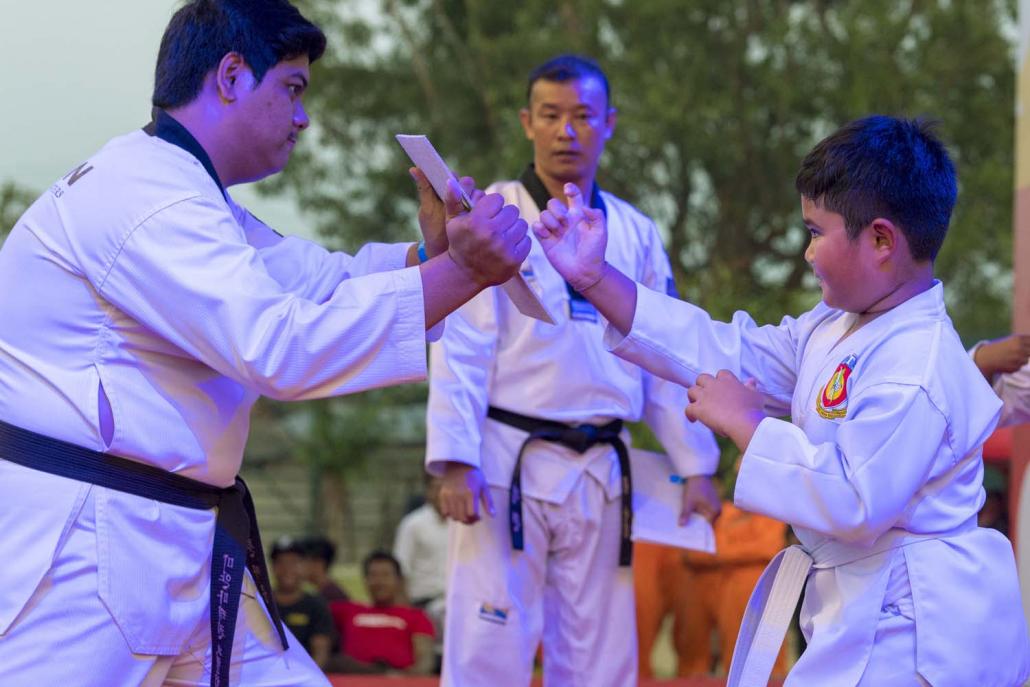 It is difficult to measure the exact number of returning Myanmar nationals. Some became (or were born as) citizens of other nations, but many others have maintained their citizenship.
Their growing numbers, however, are evident in both the numbers of repat children enrolling in Yangon schools, and also the repat consultants, managers and directors entering international corporations.
"We believe that top-notch education in a safe environment is the final requirement for many Myanmar families to finally return," Orchard said.
For strategic director Daw Zarchi, finding world class education for her daughters was the top of her list when she and her husband decided to return to Myanmar in January last year.
"In England, they attended one of the best schools in the country," she explained. "I was worried not only about the quality of the education, but also whether my girls would be happy here."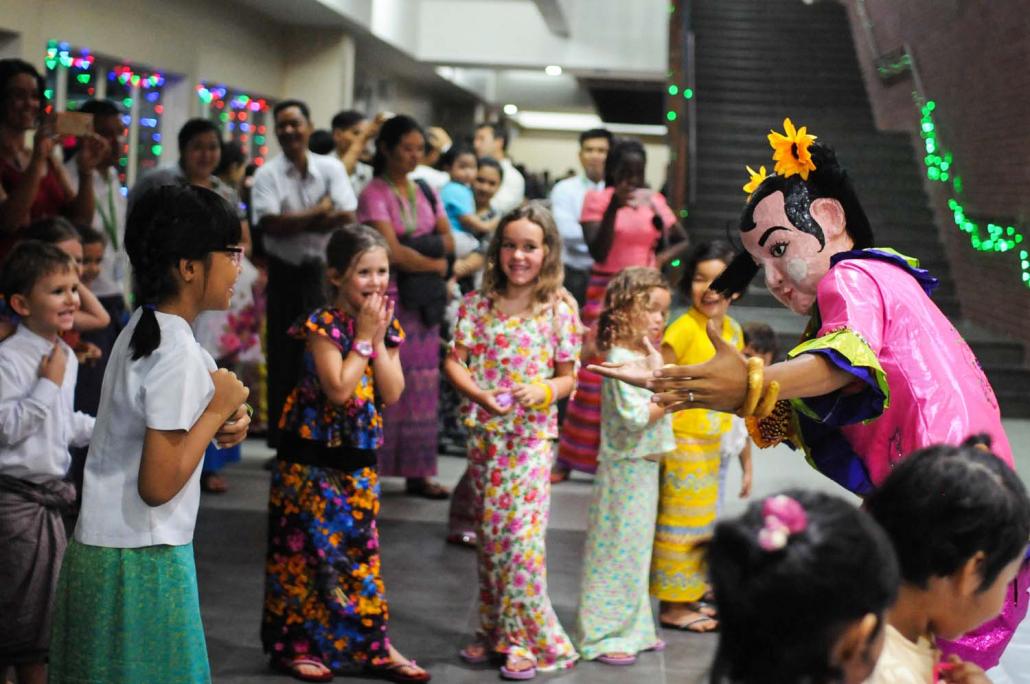 Zarchi said she would have actually preferred the old Yangon, when the city was quieter and the streets less choked with traffic. She chose Dulwich College Yangon's Pun Hlaing campus for her daughters Hayley, 9, and Amara, 11, because it was detached from the noise and bustle of the booming downtown area.
"When I was growing up in Yangon, we were always out playing games in the streets with my friends," Zarchi explained. "In Pun Hlaing, there is a bike path and the girls can bike from home to school. It's very green and safe so they can go outside to play with their friends after school, bike or rollerblade. We enjoy this sort of healthy and active lifestyle."
Zarchi said that since moving to Myanmar, her daughters' UK standardised test scores have surpassed the English averages. But for her, high marks aren't everything.
"Academically I know they are doing well, the teaching quality is excellent and the teachers are very caring," Zarchi continued. "But the girls also have good values and manners. The school is really creating happy, confident, smart and well-rounded kids."
Both Hayley and Amara are involved in theatre, film club, choir, eco council and student council. Amara recently travelled to Shanghai for a Model United Nations conference hosted at Dulwich College's Shanghai campus. But among their numerous extracurricular activities, Zarchi said it is important for her daughters to be rooted in their native language, culture and identity.
"I wanted them to know Myanmar and have first-hand experience of what it is like living here. I wanted them to be Myanmar first before any other," Zarchi said. "At Dulwich they are getting the best of both worlds – benefiting from a top-notch, international-standard education as well as planting a deeper Myanmar root for my girls. That is the most valuable thing for us to return home."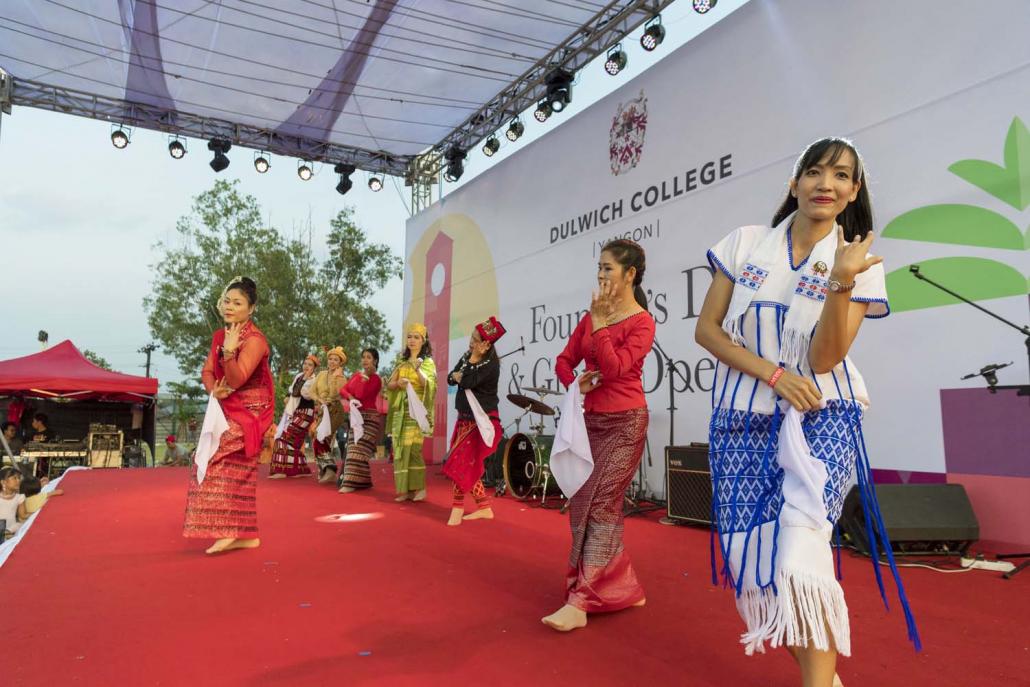 Orchard said he believes parents like Zarchi are becoming the rule in Myanmar, not the exception, and Dulwich College is willing to invest in campuses that provide their children with the very best facilities.
Its Star City campus, for example, recently completed construction of the most extensive athletics facilities of any school in Myanmar, including an Olympic-sized pool and 400-metre track – with plans for an additional investment of US$70 million in facilities and programmes in coming years.
For Orchard, the investment is worth it.
"Myanmar people want to return, but they want the same lifestyle they enjoy in Singapore or Australia," said Orchard. "If you want to succeed in this new market, you have to be willing to provide that lifestyle."
This article is sponsored by Dulwich College Yangon