A small, handsome bird once believed to be extinct faces a precarious future because its habitat is being destroyed to make way for oil palm plantations.
By HTUN KHAING | FRONTIER
THE DESTRUCTION of vast areas of forest for oil palm plantations in southern Tanintharyi Region poses a serious threat to the survival of small, attractive bird found only in southern Myanmar and peninsular Thailand, conservationists warn.
Gurney's Pitta (hydrornis gurneyi) was thought to be extinct in the 1950s but was rediscovered in Thailand in 1986. Its population was estimated at only nine pairs in 1997, when it was believed to be one of the rarest bird species on earth.
Habitat destruction in Thailand, for oil palm and rubber plantations and other purposes, had sharply reduced its numbers there, but bird lovers celebrated in 2003 when it was discovered at four lowland forest sites in Tanintharyi. The discovery resulted in the bird being upgraded from "critically endangered" to "endangered" on the International Union for the Conservation of Nature (IUCN) Red List of threatened species in 2008.
Birdlife International, an alliance of global conservation groups based at Cambridge in Britain, estimated that there were between 10,000 and 17,200 mature Gurney's Pittas in Myanmar in 2004 in a population it said was declining.
A survey this year found about 20 of the birds in Tanintharyi, but the total population was unclear, U Nay Myo Shwe, a co-ordinator for Britain-based conservation NGO Flora and Fauna International, was quoted as saying in the Myanmar Times on September 20. FFI is working with a Yangon-based NGO, Biodiversity and Nature Conservation Association, on the Tanintharyi Region Conservation Prorgram.
Gurney's Pitta, known as taung ngon yin me in Myanmar language, faces the threat of extinction unless the forest habitat in which it lives is conserved.
"These kinds of birds here in Myanmar are the last ones in the world. So we are giving them special consideration," Nay Myo Shwe, who is researching Gurney's Pitta for a doctoral thesis, told Frontier.
"If you ask us to show a bird representing and honouring Tanintharyi Region, we'll show you Gurney's Pitta," he said.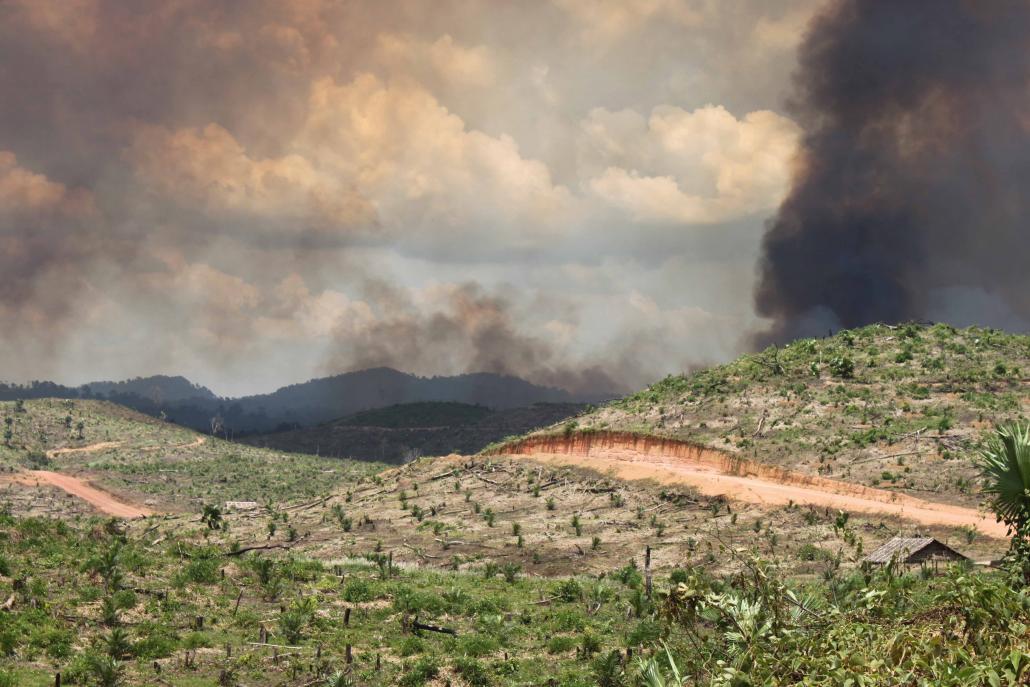 In Thailand, where Gurney's Pitta tops birdwatcher's lists of favourite species because of its rarity, the main known remnant population is found in the Khao Pra Bang Khram Wildlife Sanctuary, also known as Khao Nor Chuchi, in Krabi Province.
Despite a concerted conservation effort in Thailand, hopes for securing the survival of the bird focus on southern Myanmar. The situation, though, is not encouraging because the bird's habitat is being replaced by palm oil plantations, said Nay Myo Shwe.
In a statement released on May 17, Flora and Fauna International called on the government to impose a moratorium on oil palm plantations in Tanintharyi to protect the country's remaining lowland rainforest from unsustainable development.
The call was based on a report commissioned by FFI and written by an independent consultant, Mr John Patrick Baskett, who has 45 years' experience in the oil palm industry.
The report, funded by the European Union, Switzerland-based Fondation Segré and the Helmsley Charitable Trust in the United States, found that poor policies and practices in the sector were creating unsustainable development.
"Currently most plantations are clearing high conservation value forests, and many companies are even clearing land outside their concession boundary. That is why we are calling on the new government of Myanmar to declare a complete moratorium on oil palm development – that means no new forest clearing and no new licences issued – until we can be sure that these plantations are sustainable," FFI's Myanmar program director, Mr Frank Momberg, said in the statement.
The large-scale destruction of lowland forest, the bird's prime habitat, began after 1999 when the junta set a target of establishing 202,343 hectares, later extended to 283,280ha, of oil palm plantations in Tanintharyi by 2030. The main objective of the plan was to reduce reliance on imports of palm oil, one of the nation's most important consumer commodities.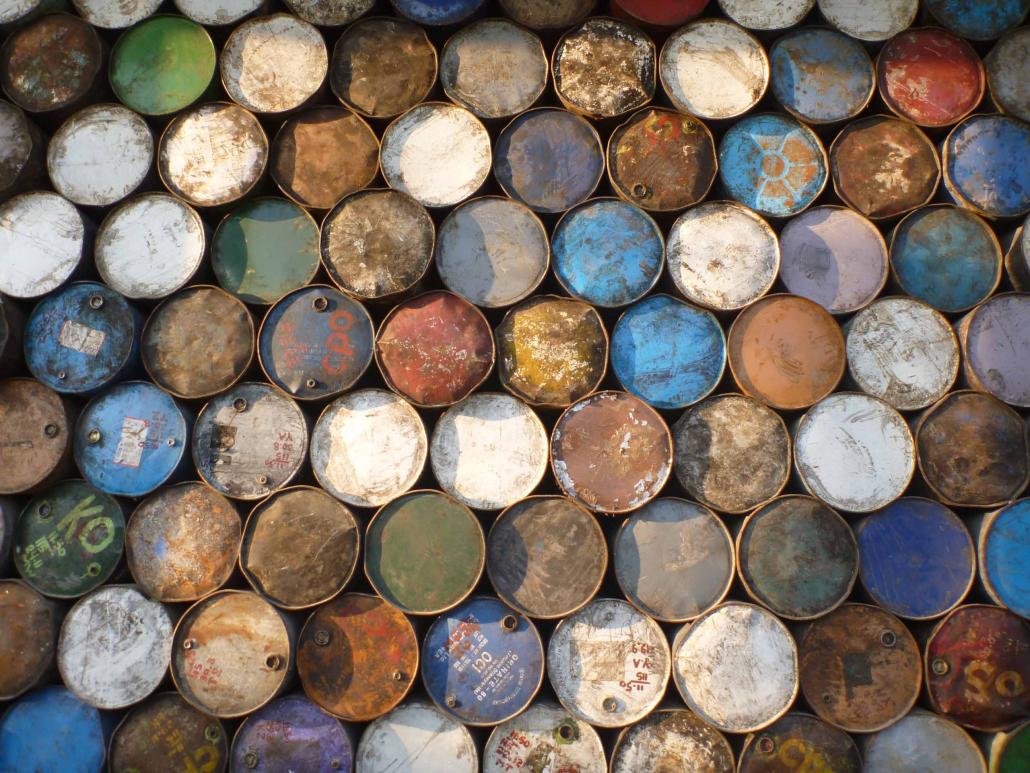 Baskett's report said about 20,200ha of plantations had been established by 2000, mainly in Myeik and Kawthoung districts, but also in Dawei District, before the clearing of forests accelerated.
It cites data from the Department of Industrial Crop Development for 2014 as indicating that nearly 405,000ha (1 million acres) had been allocated to 44 companies to develop plantations in the three districts, of which almost 142,000ha (350,000 acres) had been planted.
Of the 44 companies, "apparently" 43 were Myanmar-owned, including three foreign joint ventures, and one involved foreign direct investment, the report said.
It said that in some circumstances, government-led policies for oil palm expansion in the region have proven to be impractical, poorly planned, and difficult or impossible to achieve. "Unfortunately, attempts to follow some of these policies and guidelines will not lead to high yielding and sustainable oil palm cultivation," the report said.
The 30-year plan launched in 1999 to create the nation's "edible oil bowl" had run into problems and was being reviewed by the regional government, said Tanintharyi's Minister for Agriculture, Livestock and Irrigation Minister, U Myint San, in an interview published in Myanmar Times on July 11.
He said yields had been lower than expected and there had been resistance from residents to the expansion of plantations.
"To reduce the impact on local residents and to prevent further environmental degradation, we will seek to increase yield instead of extending the plantation area," Myint San told the newspaper.
Habitat destruction in Tanintharyi poses a threat to many bird species apart from Gurney's Pitta.
Of the more than 1000 recorded bird species in Myanmar, about half can be found in Tanintharyi, said U Lay Win, senior ornithologist with the Biodiversity and Nature Conservation Association.
But few are as vulnerable as the Gurney's Pitta, whose future existence will depend largely on conservation efforts and government policies in Myanmar.
Top photo: Flora and Fauna International