The government is preparing to register citizens with disabilities to ensure they receive state benefits – but what these benefits are is largely unclear.
By YE MON | FRONTIER
Photos THUYA ZAW
PEOPLE WITH disabilities in Myanmar have long been left on the margins, disparaged as ma than ma swan ­– meaning "physically weak and incapable" – and having their needs neglected by policymakers under decades of military rule.
The outlook for the disabled began to improve after the transition to semi-civilian rule. In December 2011, Myanmar ratified the United Nations Convention on the Rights of Persons with Disabilities.
In the years that followed, civil society efforts to raise awareness about the disabled and the challenges they face contributed to the enactment in 2015 of the Rights of Persons with Disabilities Law. The law was Myanmar's first disability statute and created a national committee for disabled people's rights headed by Vice President U Henry Van Thio. It defines persons with disabilities as those with a long-term physical, mental, intellectual or sensory impairment or impaired speech, sight or hearing, who are unable to participate fully in society.
The objectives of the law include enabling those with disabilities to enjoy human rights and fundamental freedoms equally with others, acknowledging the dignity, capacity and abilities of the disabled, reducing and eliminating discrimination, and protecting those with disabilities, especially women and children, from being abused and exploited. The law forbids discrimination in labour recruitment on the basis of disability, and allows for quotas to be imposed on larger companies for the recruitment of persons with disabilities, though these have yet to be determined by the national committee.
The official denigration of disabled people as "ma than ma swan" was addressed recently in the Pyidaungsu Hluttaw. In a parliamentary session on March 10 where lawmakers voted on 14 proposed amendments to the 2008 Constitution, the substitution of the hurtful phrase with ma than swan (meaning "physically weak but capable") in the wording of the charter was one of only two proposals that breached the 75 percent voting threshold for amendments to be approved.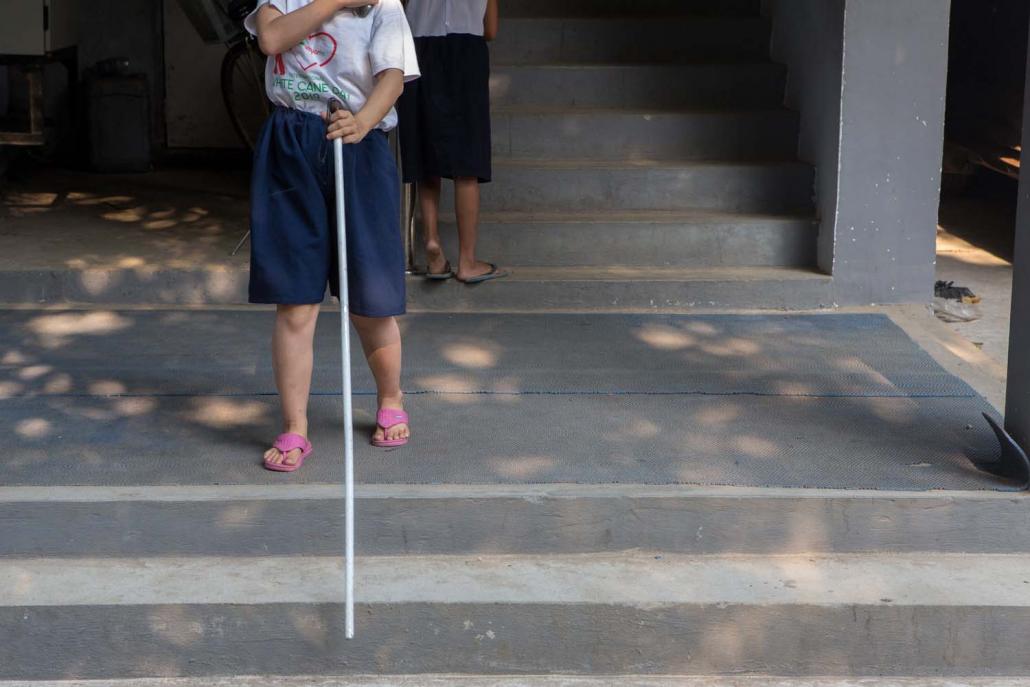 Under a by-law enacted in December 2017, the government was required to begin issuing registration cards to the disabled within two years, a process that is belatedly getting underway.
The registration cards are intended to guarantee recipients all the benefits foreseen in the law and by-law, such as jobs under a quota system or places in specialised vocational training programmes. However, besides small annual cash grants, these have not yet been rolled out or even formally specified. While the law affirms the right of disabled people to access healthcare, no concerted measures have been taken to overcome barriers to access. There is also no provision of free or discounted transport.
Dr Tun Zaw, deputy director-general of the rehabilitation department at the Ministry of Social Welfare, Relief and Resettlement, said the delay in the start of registration was because of a budget and staffing shortfall. "If an international organisation could help to provide funds, the process could go without any challenges," he said. "We welcome the support of international organisations for this project."
Three townships have been chosen for pilot exercises: Hlaing Tharyar in Yangon Region, Hpa-an in Kayin State and Nyaunglebin in Bago Region. In preparation, the government's Working Committee on the Rights of Persons with Disabilities and the United Nations Children's Fund, UNICEF, began conducting training for the people charged with implementing registration, called "supervisors", at Hlaing Tharyar in January and at Hpa-an and Nyaunglebin in February.
Ma Nandar Aung, a social policy specialist at UNICEF, told Frontier on February 24 that registration supervisor training was due to finish at the end of the month and registration in the three pilot areas was expected to start in late March.
The 2014 census found that Myanmar has 2.3 million people with disabilities, which is 4.6 percent of the population, though the Thematic Report on Disability based on the census data, published in 2017, said there was "no doubt" that this figure "seriously under-estimates the true prevalence level of disability in Myanmar". Among those enumerated, 55,000 were found to be blind, 43,000 deaf and 99,000 unable to walk at all. The census found that disability was far more prevalent among the elderly, that 77pc of disabled people were in rural areas, and that disability affected more women than men – 1.25 million and 1.06 million, respectively.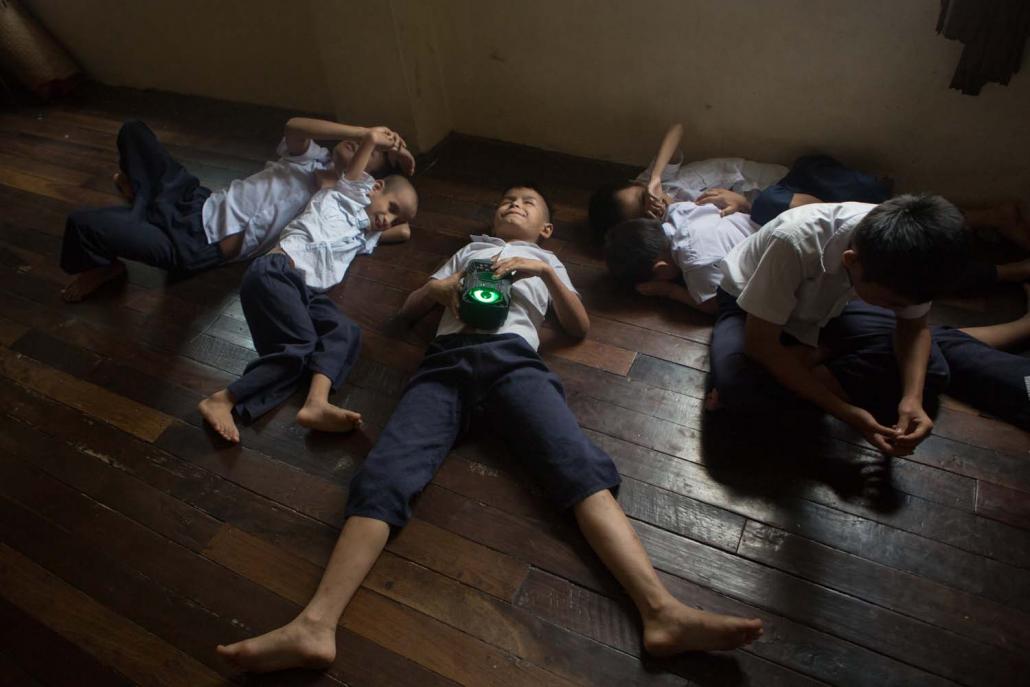 One of the objectives of the registration process is to compile a more complete picture of the national community of disabled people. The census involved four questions related to disabilities, which asked respondents whether an impairment affected their ability to see, hear, walk and remember or concentrate. The supervisors in the current exercise will record the disability experienced by each person being registered, as well as its severity. The person's details will be submitted for approval by a registration officer at the relevant regional or state-level Committee on the Rights of Persons with Disabilities before he or she is issued a card.
Tun Zaw said people will be registered in ward and village tract offices, but supervisors will go to the homes of those who are unable to travel to the offices.
Supervisors include staff of the social welfare ministry as well as volunteers nominated by the ministry, community organisations and local authorities. Alongside registration, they are required to raise awareness about the exercise and its benefits beforehand.
Among the supervisors trained in Hlaing Tharyar is Daw Khin Mar Aye, 46. Though nominated by her ward administrator, she had a personal motive for taking part.
Khin Mar Aye's two sons, aged 22 and 25, are both autistic. She said they were good at sport and capable of working but the elder son had left school after the eighth grade, while the younger son had never attended school at all.
"Schools in Myanmar do not yet have curriculums for disabled children," she told Frontier.
Her eldest son works in a big Yangon hotel as a porter and earns K300,000 a month but the 22-year-old is unemployed.
Khin Mar Aye said that in July last year she received an annual allowance of K30,000 from the ministry to support her children.
The ministry has been paying this allowance to disabled people, or their family members or guardians, since the 2017-18 fiscal year, before which no benefits were given. But not all disabled people and their families have been so lucky, and the means of accessing this help is opaque.
"I don't know how it was decided that I would receive the allowance," said Khin Mar Aye. "In my ward, there are many disabled people who did not receive it and some of them are jealous of me."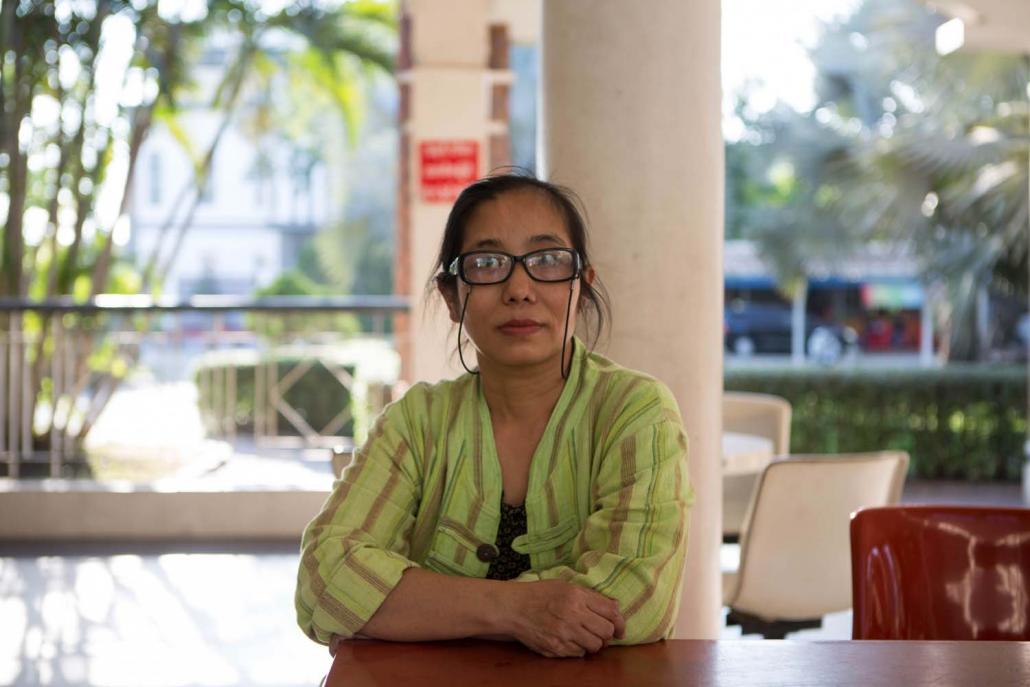 Dr San San Aye, director-general of the social welfare department, told Frontier the ministry had "no data" on how many were receiving the current allowance, and that it was paid according to lists of the disabled compiled by ward or village tract administrators, who are under the General Administration Department.
San San Aye said the registration scheme is aimed at ensuring that all disabled people receive an increased annual allowance of K120,000, to be paid in four instalments. She said the cards would also ensure that recipients are included in any future government-led job creation and training schemes aimed at disabled people (which have not yet been established).
U Khin Maung Win, secretary of the Myanmar Physically Handicapped Association for Hlaing Tharyar Township, said the social welfare ministry needed to launch a broader campaign to make the disabled more aware of the registration scheme.
"Most disabled people do not yet know about the benefits of having a registration card," he told Frontier.
Khin Maung Win said the government should also concentrate on improving the attitudes of its own staff.
"Even some government staff continue to refer to the disabled as being ma than ma swan; it's too bad," he said. "Before registration begins, government staff should learn how to communicate appropriately with the disabled."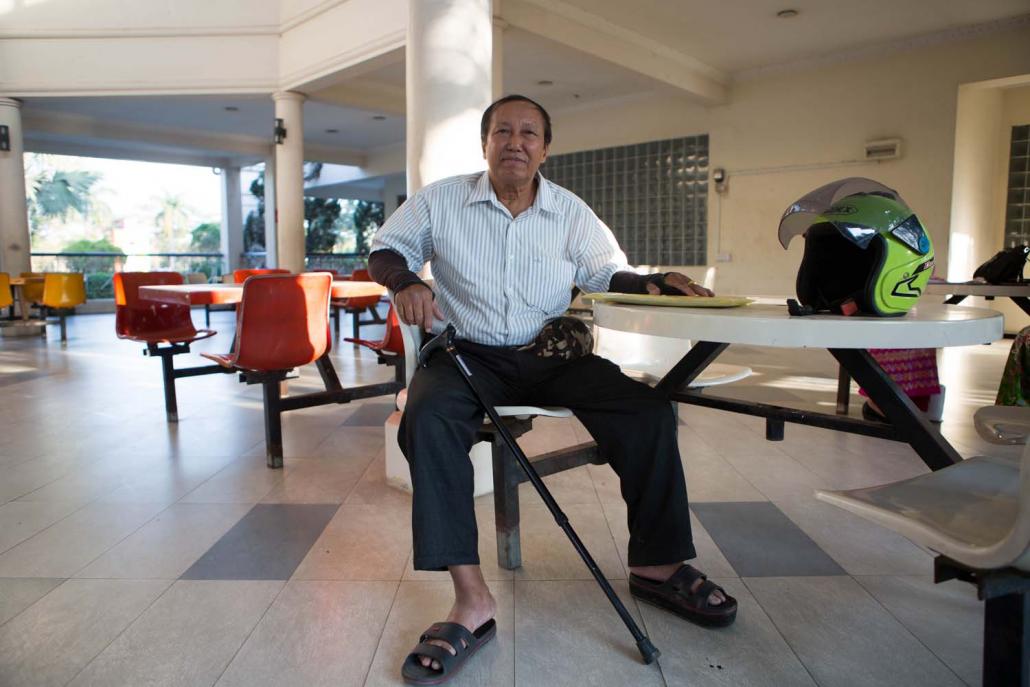 But there are signs that training for the registration exercise is fostering empathy.
Daw Mya San Dar Min, 46, a 100-household leader from a ward in Hlaing Tharyar, said the registration supervisor training course she attended in January had made her more aware of the difficulties and discrimination that the disabled experience.
"In the past I did not treat disabled people with respect, but now I want to help them to get a registration card," Mya San Dar Min told Frontier. "One consequence of the military regime is that people lack knowledge of how to support the disabled."
Disability rights advocates say that many of the societal barriers, and much of the stigma, that disabled people face can only be addressed by reforming education.
The 2014 census showed that children with a disability are less likely to attend school, and so "their subsequent participation in the labour market presents a challenge". Enumerators found that 26.8pc of disabled men and 38.5pc of disabled women aged 15 and over had no formal education. The rates for men and women without disabilities were 10.7pc and 14.4pc respectively.
Nang San San Myint, vice chair of the Myanmar Autism Association, said the education system needs to support the special needs of disabled children, which are currently only catered to by the voluntary sector. The Myanmar Autism Association operates a day-care centre in Yangon for autistic children, while the Myanmar National Association for the Blind runs a school and a vocational training centre for the visually impaired, both also in Yangon.
The social welfare and education ministries should provide a special curriculum and dedicated facilities for disabled children at schools, San San Myint told Frontier.
"An autistic child needs at least two or three teachers," she said by way of example, adding that there should also be teaching in sign language for children with hearing impairments. "The government needs to recruit special needs teachers for disabled children if it wants them to learn at government schools."
"It is also very important that teachers ensure that other students are kind towards their classmates with disabilities," she said.
TOP PHOTO: A visually impaired boy listens to the radio at the Myanmar Christian Fellowship of the Blind, a learning centre in Yangon's Insein Township run by the Myanmar National Association for the Blind. (Thuya Zaw | Frontier)