88 Generation leader U Ko Ko Gyi has created headlines by registering a political party to compete in the 2020 election but his foray into a food processing business with a Chinese entrepreneur has received less attention.
By MRATT KYAW THU | FRONTIER
88 GENERATION activist U Thet Zaw gets defensive when asked whether he's concerned about the implications of doing business with China. "We want to do business and we'll even trade with people from Mars if they support us legally and officially," he said.
Thet Zaw, 46, is managing director of Green Momentum, a company formed in October 2017 to export frozen toddy palm fruit to China. Its other directors include Daw Khin Thu Thu Win, the wife of Ko Ko Gyi.
For any Myanmar political group, links to foreign countries, businesses and organisations are a touchy topic. The 88 Generation knows this well; it has long been perceived as having close ties with Hungarian-American businessman Mr George Soros, through his Open Society Foundations network.
But because of its size, wealth and the history of relations between the two countries, links between Myanmar politicians and China are particularly sensitive.
Thet Zaw insists business is business. And, when it comes to the 88 Generation, nobody can buy influence.
"Don't bother trying to influence us just because … you have assisted us with so many dollars," he said. "We were in prison for 14 years and we could stay there another 14 years. We don't ask for any compensation for that and we won't accept it from anyone."
Serving time
Although Thet Zaw participated in 1988, he was not considered part of the 88 Generation. He met Ko Ko Gyi later, while they were both serving 65-year sentences at Thayet prison in Magway Region for their participation in the monk-led protests in 2007 known as the Saffron Revolution. It was the last of Thet Zaw's three stints in prison, during which he served a total of 14 years.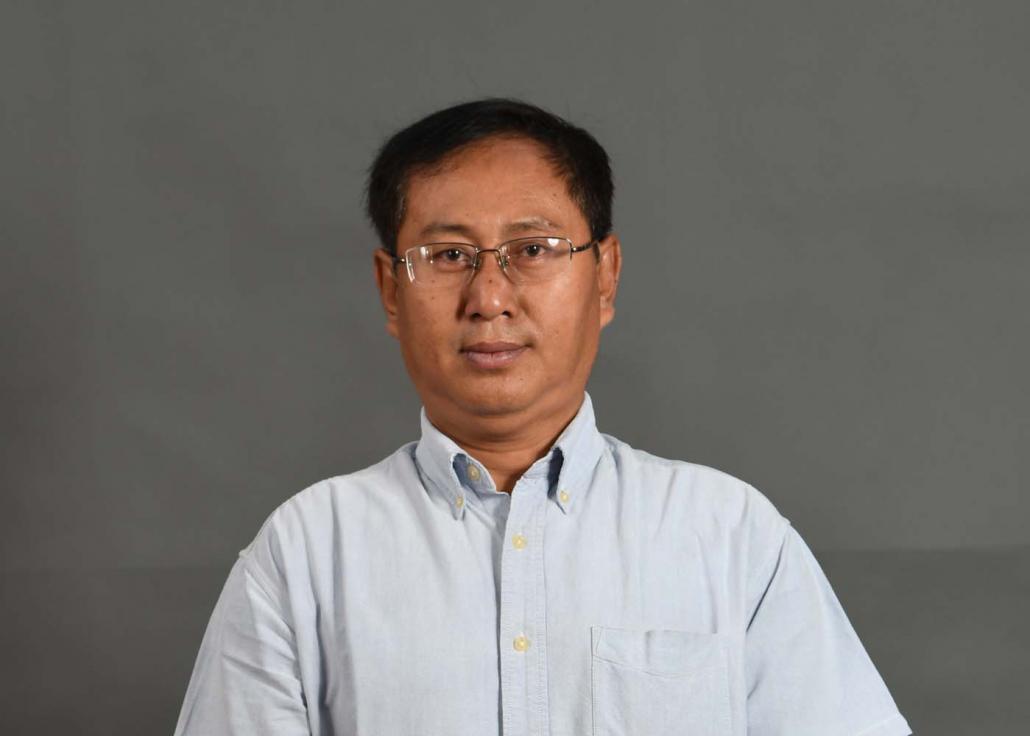 After 88 Generation leaders were released in a mass amnesty in January 2012, they founded the 88 Generation Peace and Open Society movement. Thet Zaw was a member of its secretariat.
Last year, Thet Zaw resigned from the 88 Generation Peace and Open Society movement and the Open Myanmar Initiative because of his decision to go into business. He also plans to resign soon as director of the Myanmar Center to Empower Regional Parliaments, an organisation launched in 2014 to build capacity in the state and regional hluttaws.
In February, Ko Ko Gyi and some other leading 88 Generation members announced they would form the "Four Eights" political party to compete in the 2020 election.
Thet Zaw emphatically denied that Green Momentum would be the business wing of the political party formed by former 88 Generation leaders.
"Ko Ko Gyi told me not to mix business and politics," he said. "But when the company makes a profit, we may donate to the [88] party, and if the party is successful, we will donate as much as we can. We may not donate and umm… we may donate."
Meeting Mr Zhang
The decision by Thet Zaw and others to form Green Momentum followed a meeting with researchers from the Yunnan Academy of Social Sciences in Ruili last year. The meeting was arranged through film director Kyi Phyu Shin, who is a central committee member of the National League for Democracy.
"Some [NLD members] helped to connect us to a Chinese businessman called Mr Zhang," Thet Zaw told Frontier on June 8.
Zhang, from Guangzhou, was interested in buying toddy palm fruit. After several meetings in China and Myanmar, the group of former 88 Generation members decided to go into business and formed Green Momentum to export the fruit to China.
Khin Thu Thu Win will be in charge of finance, while four other 88 members are also involved: U Kyaw Thura Hlaing (administration), U Aung Naing Win (trading), U Than Shwe (human resources) and U Zeya Myat Hla Oo (production). Thet Zaw said each director had put K10 million into the company.
Thet Zaw, who comes from Yesagyo in Magway Region, said he liked the business idea because toddy-palms were plentiful in central Myanmar and he believed the business would benefit the region's farmers.
As Frontier recently reported, many farmers are selling their toddy palms for timber because income from their plantations is so low.
"I thought it would be easy," said Thet Zaw. "But after they said they wanted to buy frozen fruit, we found it wasn't easy because of the preparations involved."
Thet Zaw said Zhang promised to supply a freezer needed to chill the fruit to minus 35 degrees Celsius as well as two refrigerated containers.
He said the freezer cost US$8,000 and the refrigerated containers $8,000 each and Zhang had provided the $24,000 to buy the equipment.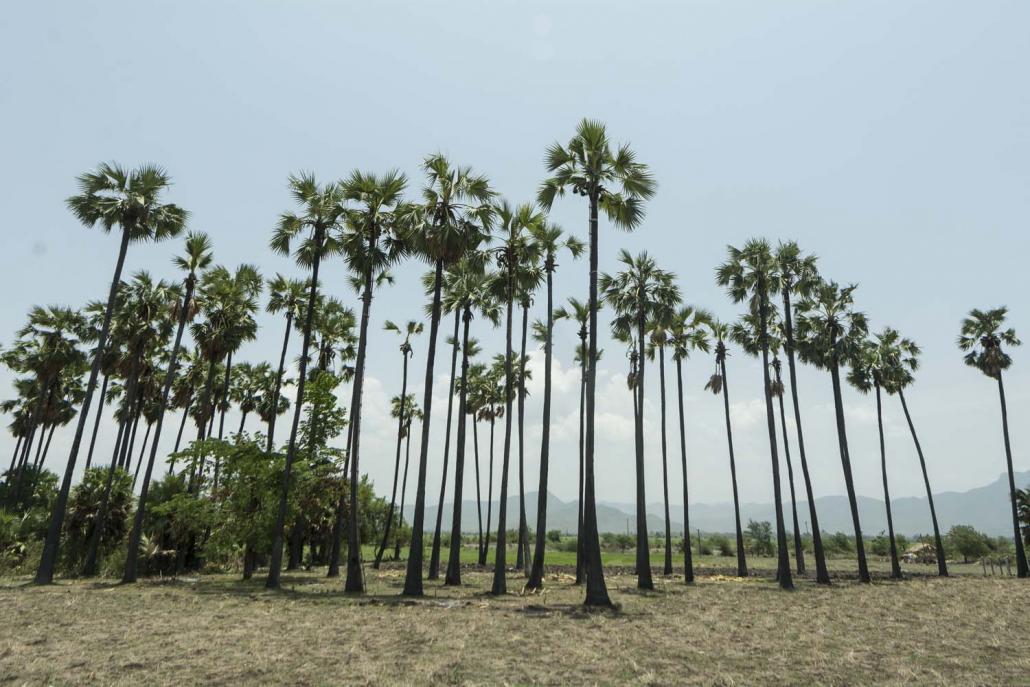 "We expected the equipment to be new, but it was old and worse than second-hand," Thet Zaw said. "The contract says we can use the equipment for free for seven years during which time it would be owned by Mr Zhang but after seven years we would own it."
Work is expected to finish at the end of monsoon season on a factory Green Momentum is building on a one-acre plot at the Myingyan Industrial Zone in Mandalay Region.
Green Momentum expects to produce 100 tonnes of frozen toddy palm fruit each month during the four-month growing season, which runs from April to July.
The contract says the company has to export at least 50 tonnes a month and Thet Zaw calculates that the profit will be K50 million (about $35,400) per season.
As well as the toddy palm fruit, the company is also planning to produce frozen mango for the Chinese market, but no contract has been signed for this.
Thet Zaw admits there'll be challenges ahead.
"I'm not good at business; I've never done it before. And we have no money. We need to run a business if we want to have a middle-class life," he said.
'Family business'
At a news conference called on June 17 to respond to the Union Election Commission's rejection of the Four Eights People's Party as a proposed name, Frontier asked Ko Ko Gyi about the company involving former 88 Generation Student leaders, including his wife.
"It's our family business. I really like this business and have invested in it," he said.
He said the business wasn't created to support the party.  "We can't eat stones. We're struggling to support our families and that's why we invested. You reporters and our supporters should support us for that," he said.
Although Ko Ko Gyi said he was happy to answer questions about Green Momentum, it seems to have struck a nerve. Four days later, on June 21, Thet Zaw called Frontier to complain that questions had been asked about Green Momentum at the news conference. He said he was upset and accused Frontier of being "unprofessional", without elaborating.
It seems that while the 88 Generation might be willing to do business with people from Mars, it's less keen on the attention this might bring.
TOP PHOTO: AFP