The military junta might have been replaced by a democratically-elected government, but defamation cases are on the rise; and a controversial clause in the 2013 Telecommunications Law is to blame.
By HEIN KO SOE & THOMAS KEAN | FRONTIER
IN MAY 2016, a complaint was filed to police alleging that politician Ko Nay Myo Wai had defamed State Counsellor Daw Aung San Suu Kyi, President U Htin Kyaw and Senior General Min Aung Hlaing on Facebook.
The post in question suggested that the president and commander-in-chief had gained their positions as a result of improper relations with Daw Aung San Suu Kyi.
Nay Myo Wai, who leads the Peace and Diversity Party but ironically has gained notoriety for his staunch anti-Muslim views, was arrested on May 4. He was brought to trial under section 66(d) of the Telecommunications Law, which carries a potential three-year prison term for defamation using a communications network.
On July 15, the Pathein Township judge found Nay Myo Wai not guilty. His defence lawyer, Daw Sandar Oo – who is also the party vice president – successfully argued that the account that posted the defamatory material was fake; although it was in Nay Myo Wai's name, the judge agreed that it had been created by another person.
"After that the Criminal Investigation Department investigated the two 'Nay Myo Wai' accounts and they found that the offending account was fake, so the judge released Nay Myo Wai," she told Frontier, referring to the politician's real account and the apparently fake one.
Meanwhile, another 66(d) case was proceeding before the courts: that of political activist Ko Yar Pyae. He had been arrested in Yangon's Hmawbi Township on May 22, 18 days after Nay Myo Wai, after a member of the Peace and Diversity Party submitted a complaint to police alleging that Yar Pyae had defamed the state counsellor, senior general, president and firebrand monk U Wirathu on Facebook.
The complaint appeared to have been fuelled by a desire for revenge; the lawyer, Sandar Oo, alleged to Frontier that Yar Pyae created the apparently fake Nay Myo Wai account – an allegation that Yar Pyae rejects.
When he was brought to trial, Yar Pyae's defence team also argued that the offending account was fake. The outcome of the court case was very different, however. CID said that an investigation had confirmed the account was Yar Pyae's, but did not provide details to the court of how it reached this conclusion, the activist told Frontier.
The case took almost exactly six months to conclude. On November 17, Yar Pyae – whose work focuses on helping rural communities, and includes cooperation with the NLD and 88 Generation Peace and Open Society – was sentenced to six months' imprisonment. After serving another five days, he was released for time served.
Yar Pyae said the cases highlighted the problems with both section 66(d) and the judicial system.
"The authorities are always influencing the judiciary, so if you have power or a link with decision makers you have a better chance of winning. These two cases were the same, but he won and I lost … We need to consider who Nay Myo Wai is close to," he said. "Section 66(d) is a threat to free speech on social media. We should be able to watch and criticize our leaders – that is our right – and in the 21st century everybody uses social media to do that."
A growing menace
Nay Myo Wai's case is exceptional. Of the 41 cases that have proceeded to court under section 66(d) to the start of the December, he is one of only three defendants to have been found not guilty, according to activists researching the issue, although a number of the cases are ongoing.
Thirty-eight of the cases, or about 85 percent of the total, were submitted in the past nine months alone, since the NLD-backed government took office, a worrying trend under a democratically-elected government, and particularly one that has such a high number of people who spent time in jail as political prisoners under the military junta.
In many of the cases, the complainant has come from the military, and the alleged act of defamation targeted the Tatmadaw or its commander-in-chief, Min Aung Hlaing.
In October, the head of Yangon Region Command, Lieutenant Colonel Lin Htun, filed a complaint to police against Ko Myo Yan Naung Thein, who leads the NLD research team, after he allegedy posted criticism of the military's security operation in northern Rakhine State. He was detained in early November and the judge rejected applications for bail on November 9 and 17.
But it's not only members of the military that have made complaints. Those accused of defaming members of the government or NLD have also been jailed. Eleven Media Group CEO Dr Than Htut Aung and chief editor Ko Wai Phyo were arrested on November 11 for allegedly defaming Yangon Region Chief Minister U Phyo Min Thein. They too have been denied bail, despite applying on health grounds.
Bail has been granted in 20 of the 45 cases, but it's not hard to predict the outcome of applications, according to activists who are calling for reform of section 66(d).
They say that the 20 cases where bail was granted all involved civilians who allegedly defamed another civilian. The 25 cases in which bail was denied involved military, government or NLD officials, including Aung San Suu Kyi, Htin Kyaw, Min Aung Hlaing, Phyo Min Thein and NLD stalwart U Win Htein.
Observers to court cases say that judges have privately informed defence lawyers that in these cases their hands are tied; because of their perceived sensitivity, the judges are required by their superiors to deny bail.
The government has not spoken publicly about its views on the law or the cases that have been filed. Those involving Facebook posts about Aung San Suu Kyi or Htin Kyaw have been initiated by complaints from ordinary citizens, rather than the government.
However, the government is required to approve each and every case filed under section 80 of the Telecommunications Law, which states: "In prosecution under this Law, prior sanction of the Ministry shall be obtained."
The NLD government's public silence and quiet action suggests only one thing: they support the current wave of prosecutions. Considering the party claims to be devoted to ending the repression of past decades and ensuring fundamental freedoms for Myanmar citizens, it's no surprise that its response has left many disappointed.
Daw Aye Aye, a teacher from Bago, said she believed the government should scrap section 66(d) completely. "That section shouldn't exist. We have the right to criticise and debate [with] each other online," she said. "If anyone abuses another person, they should be charged under another section instead."
'We didn't think'
The previous parliament approved the Telecommunications Law in October 2013 to liberalise the sector and encourage private investment. While the law has certainly achieved that aim – billions of dollars of investment have been pumped into telecoms since licences were awarded to the country's first two foreign mobile operators in 2014 – its provision on defamation has also been used to stifle comment online, particularly on Facebook.
Section 66(d) of the law forbids anyone from "extorting, coercing, restraining wrongfully, defaming, disturbing, causing undue influence or threatening any person by using any telecommunications network", and carries a possible prison term of three years.
The section is a stark reminder that the Telecommunications Law is as much a product of the military regime as the Thein Sein era. Reports from as far back as 2008 indicate that the junta wrote the initial draft. This version, though, was more focused on regulating the use telecoms equipment and services, and was updated once Thein Sein took office and began liberalising the market.
U Myat Thu, chairman of the Yangon School of Political Science, said he believed that section 66(d) was a holdover from the earlier version of the law written under military rule. "Some of the authorities, especially the military, wanted to have a way to stop anyone from criticising the country's leaders online. They wrote 66(d) to protect their political interests," he said.
But later political leaders are just as culpable. Because no by-laws have been enacted to provide clarity on how section 66(d) should be applied, police and judicial officials have a significant amount of discretion.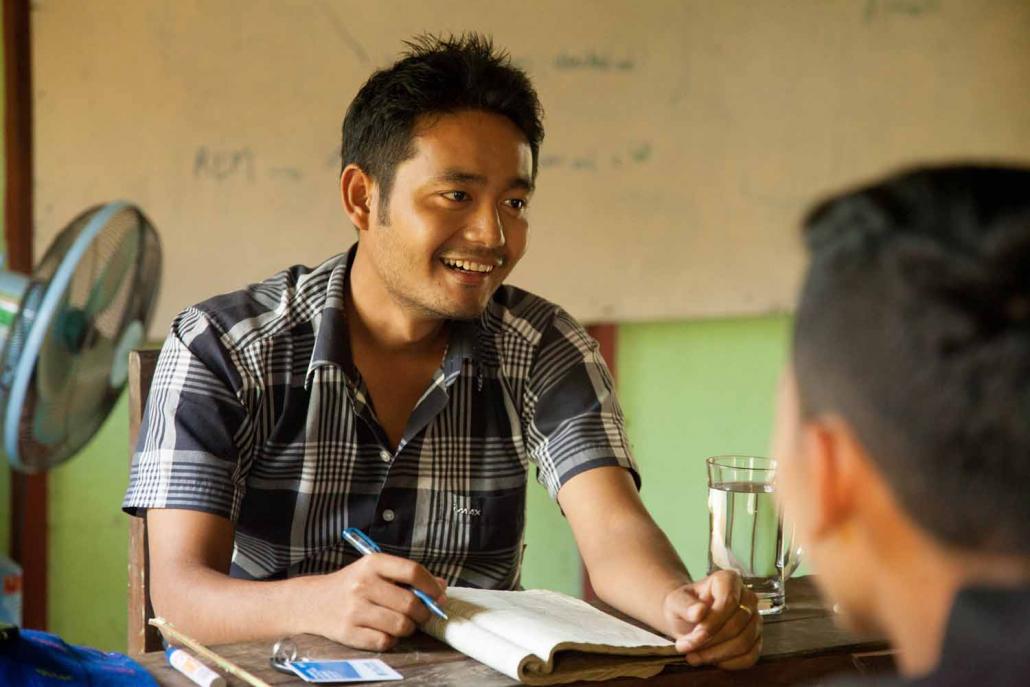 Complaints can easily be generated; a member of the public only has to trawl through a person's Facebook account and find an offending comment or image. In short, there are manifold ways in which the law can be misused at every step of the legal process.
Lawyer U Kyi Myint describes the law as "elastic"; it is so vague that it is difficult to follow. This is compounded by the lack of by-laws, which could clarify, for example, whether police needed to detain a suspect following a complaint, and in what circumstances bail can be granted.
Such vague clauses are common in Myanmar jurisprudence, particularly in legislation drafted by the military regime. Nevertheless, the current version, including section 66(d), was still approved under the eye of elected parliamentarians in 2013, including Aung San Suu Kyi and dozens of senior NLD lawmakers who had won seats in by-elections the previous year.
U Thein Tun Oo, a Union Solidarity and Development Party lawmaker who sat on the Pyithu Hluttaw Bill Committee in the previous parliament, said lawmakers didn't pay much attention to 66(d) when examining the bill.
"When we reviewed the Telecommunications Bill at committee, we only focused on enabling private telecommunications operations and so we met with operators and other telecoms experts," he told Frontier.
"We didn't think much about 66(d), especially for defamation. But now this defamation clause is having a significant impact on freedom of speech on the internet. I think if many people are being affected, then it should be amended."
A senior NLD lawmaker in the Amyotha Hluttaw offered a similar mea culpa. U Aung Kyi Nyunt (Magwe-4) said that when the law was being considered in 2013, "we thought nobody would misuse the law". "We had difficulty deciding on whether to include 66(d) but finally we agreed to include it," he said.
Reform? 'Maybe later'
As the number of section 66(d) cases has swelled, so has the public outcry. More than 10 million people are believed to be using Facebook; it's not hard for many who engage in political comment online to imagine themselves being arrested, jailed and taken to court in shackles to face a 66(d) charge.
In October, a group of activists formed a committee to lobby for changes to the Telecommunication Law. Member Maung Saung Kha knows section 66(d) well; in November 2015 he was arrested for posting on Facebook a poem in which he suggested he had a tattoo of "Mr President" on his penis (the identity of the president was never defined). In May, he was sentenced to six months' imprisonment and released due to time served on remand.
He told Frontier that the group is researching section 66(d) and plans to submit a report to the Pyithu Hluttaw Bill Committee in the next few months.
"The NLD should review 66(d). Many people voted for the party because they trusted it; they are now watching to see how it handles this issue. If they don't care about what the people think then that might cause problems for the party in the future," he said. "I think the NLD needs to speak out about this issue."
Local activists are also calling for a review of the entire legal framework around defamation, and the combination of the Telecommunications Law and Electronic Transactions Law, which was enacted in 2004.
"When the former government wrote the Telecommunications Law, we already objected to it, " said Yangon Region lawmaker U Nay Phone Latt, who in January 2008 was sentenced to more than 20 years' imprisonment for posting videos of the junta's crackdown on peaceful protesters in September 2007. "Some sections of the law are rewritten from the Electronic Transactions Law. These two laws are the main means of controlling use of the internet."
The Legal Affairs and Special Cases Commission, headed by former parliamentary speaker Thura U Shwe Mann, has said it too is reviewing the law. In a recent Facebook post, Shwe Mann – who, as speaker, oversaw the approval of the Telecommunications Law by the previous parliament – invited members of the public to give their views on whether section 66(d) should be revoked, amended or maintained.
But more recently, commission member U Maung Maung Ohn, an NLD lawmaker in the Amyotha Hluttaw, indicated the changes would be relatively minimal. He said the commission was considering recommending that the prison term under section 66(d) be reduced to two years and that defendants be eligible for bail "while an investigation is carried out".
The Pyithu Hluttaw Bill Committee also seems lukewarm on the issue. Asked whether it planned to tackle the issue, member U Htay Ngwe (NLD-Myaung) responded, "Maybe later."
He said the committee had many other more pressing tasks that it needed to complete.
"We all know well about [section] 66(d) but we need to listen to the impact of that law on citizens," he told Frontier. "We also have a duty to amend more than 100 laws, so maybe later we will discuss about 66(d)."
Aung Kyi Nyunt, who now sits on the Amyotha Hluttaw Bill Committee, said, "If the law needs to be amended, we should listen to the public when it is being reviewed."
Frontier called the spokesperson for the Ministry of Transportation and Communications repeatedly over the past two weeks but their phone was switched off.
A long history
Criminal defamation is nothing new in Myanmar; in fact, it has a long and rich history. Section 499 of the Penal Code, which was introduced in 1861, makes it an offence to defame anyone "by words either spoken or intended to be read, or by signs or by visible representations". However, it also contains 10 exceptions, including for a true statement that is in the public interest. Section 500 stipulates a maximum two-year prison term for those found guilty.
Defamation cases were quite actively pursued in the 1950s. In her memoir Golden Parasol, Wendy Law-Yone recounts one case involving her father, the journalist and editor Ed Law-Yone, who in his newspaper The Nation had accused government ministers of being corrupt. After a one month trial, during which he represented himself, Law-Yone was found guilty and sentenced to one month imprisonment and a K3,000 fine. On appeal the sentence was struck down and a token fine levied, she wrote.
However, the death of independent media under the Ne Win dictatorship saw defamation cases involving the media dry up. Instead, those that found their way to court were more likely to be junta officials countersuing activists who had tried to file criminal complaints against them – often, though, the defamation allegation was just a tactic to get the original complaint withdrawn.
One case, in Mandalay, saw two residents sentenced to one-year in prison for defaming a local school headmistress by publicly alleging she had misappropriated funds. However, the sentence was overturned on appeal in 2008 when the Mandalay Region Supreme Court found the appellants had acted in the "public interest" and qualified for the first exception.
In more recent years, section 499 cases involving the media have re-emerged.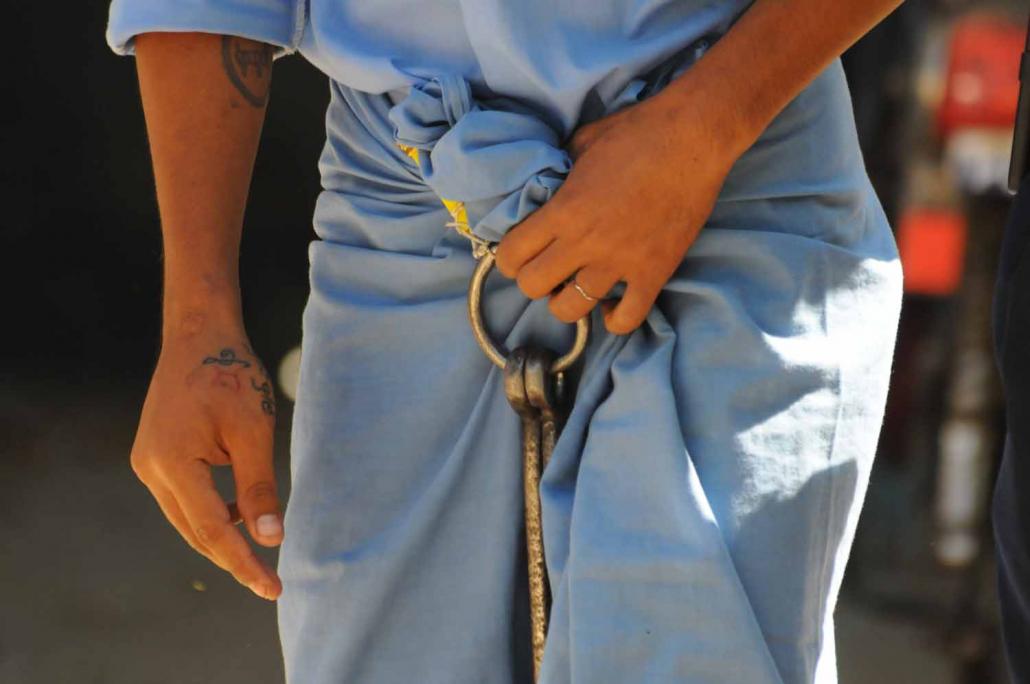 One high profile example came in 2012, when the Ministry of Mines sued The Voice journal over an article that quoted parliamentarians as saying that misappropriation of funds and graft had been uncovered by the Auditor General's Office at six ministries, including the Ministry of Mines. The case was withdrawn in January 2013 following negotiations between the ministry, publication and press council.
Most cases involving civilian defendants and complainants continue to be submitted under section 499, Kyi Myint told Frontier. However, he noted that because of the exceptions the cases were usually more complex and took longer to reach a verdict. Any sentences handed down also tended to be more lenient than those under 66(d) cases, he said.
There's also the Electronics Transactions Law, which forbids "creating, modifying or altering of information or distributing of information created, modified or altered by electronic technology to be detrimental to the interest of or to lower the dignity of any organization or any person."
This was a favourite of the military junta – it was used against activists, including Nay Phone Latt, who sent "detrimental" emails – until it was amended in 2013 to remove prison time as a punishment.
It's not clear exactly why section 66(d) was deemed necessary given that all of the offences listed in 66(d) are already covered in the Penal Code: extortion (383-389); coercion (147, 349, 350, 362); wrongful restraint (340, 341); defamation (499-501); disturbing (268); and threatening (189, 388, 503).
One argument put forward is that 66(d) is needed so that action can be taken when these offences are committed using a telecoms network. However, in 2015, the 1872 Evidence Act was amended to expand the definition of "document" to cover electronic records or information.
Mr Daniel Aguirre, an international legal adviser with the International Commission of Jurists, said the amendment "should adequately cover telecommunications documents as evidence for crimes listed in the Penal Code". 
Nevertheless, Aung Kyi Nyunt from the NLD insisted that 499/500 and 66(d) were both needed to cover different types of defamation.
"Section 66(d) only focuses on those who want to defame someone using the internet and 499/500 applies when people defame each other in person [or in print], so these two sections are different," he said.
No end in sight
Media freedom and human rights groups have lobbied for Myanmar to reform laws that criminalise freedom of expression, including those related to defamation. The United Nations special rapporteur on freedom of expression has called for all criminal defamation acts to be revised to remove criminal sanctions, and for civil proceedings to be the sole form of redress for complaints of damage to reputation.
"Myanmar's criminal defamation complaints severely curtail the exercise of the right to freedom of opinion and expression," the ICJ wrote in a November 2015 briefing paper. It also noted that Myanmar's laws on defamation were so broad or vague that they were hard to follow. "This undermines the rule of law as they are not formulated clearly and precisely to ensure that individuals can regulate their conduct accordingly," it said.
Aguirre told Frontier that section 66(d) "should either be extensively revised or scrapped. It does not conform to the principle of legality, it does not require intent despite potential application of criminal sanctions and, in any case, its provisions replicate existing laws rendering it superfluous."
However, the response locally – particularly among politicians – has been lukewarm. A 2015 survey by the International Federation for Human Rights of parties contesting that year's general election found that only 26 percent wanted to abolish criminal defamation under section 499/500 of the Penal Code.
Aung Kyi Nyunt insisted that criminal defamation was "necessary". He suggested that the main updates required to the legal framework were the penalties for offences.
"If the penalty is not up to date at the moment we can amend that. We can change the [length of the prison] sentence, for example," he said.
But activists and lawyers insist that more sweeping reforms are needed. Kyi Myint said that laws with sections like 66(d) were simply not compatible with democracy because they were so vague that they could easily be applied against political opponents.
"As long as these laws exist, nobody can safely use the internet and criticise the government or military…. Dictators who don't believe in rule of law and just want to protect their own interests and authority use elastic laws like 66(d) – we need to amend them, or scrap them completely."
Top photo: Kachin activist Patrick Khum Jaa Lee was one of the first high-profile arrests made under 66(d) of the Telecommunications Law. He was detained in October 2015 for allegedly defaming Senior General Min Aung Hlaing. (Steve Tickner / Frontier)