National peace and a more efficient bureaucracy are identified as deserving priority under the NLD government's decision to give ministries 100 days to submit action plans for reform.
By HEIN KO SOE | FRONTIER
An end to civil conflict and sustainable bureaucratic reform were among the issues deserving top priority under the National League for Democracy government 's 100-day plan, Frontier has been told.
An informal survey of politicians, academics, journalists and serving and retired public servants also revealed some scepticism about what could be achieved under the 100-day plan for ministries to identify priority reforms.
Previous governments had unveiled many ambitious plans in their early days but few were followed up after the honeymoon period was over, said U Win Kaung, a former brigadier-general in the Myanmar Police Force.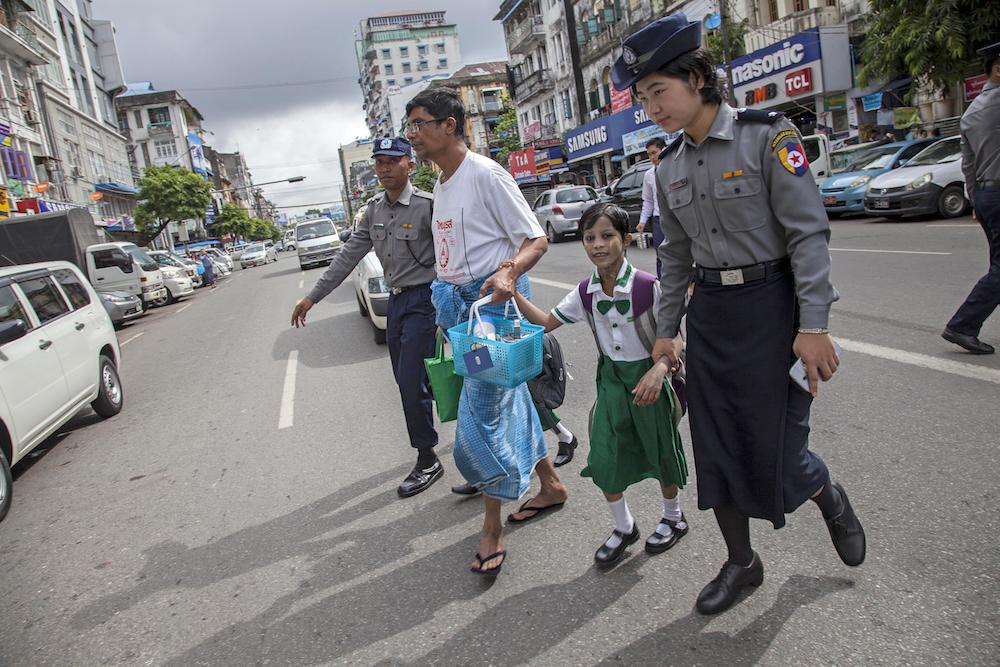 Win Kaung, who retired in May last year after 41 years in the military and police, said the State Peace and Development Council and Union Solidarity and Development Party governments had unveiled exciting measures when new to office, but few of the programs had lasted.
The NLD needed to ensure that any reform of the bureaucracy was sustainable, he said.
"The new government needs to introduce good administrative systems, because they need to be useful not only in their honeymoon period, but throughout the whole duration of their government," Win Kaung told Frontier.
The 100-day plan was launched by the NLD on May 1 and requires all state and regional governments, as well as Union government ministries, to identify what they consider to be the most important reforms.
All ministries and state and regional governments will submit their plans to their ministers and chief ministers respectively before they are passed to State Counsellor Daw Aung San Suu Kyi, said President's Office spokesperson, U Zaw Htay.
"We have long- and short-term plans for our citizens, after the 100 days plan, but I don't know exactly about it," he told Frontier.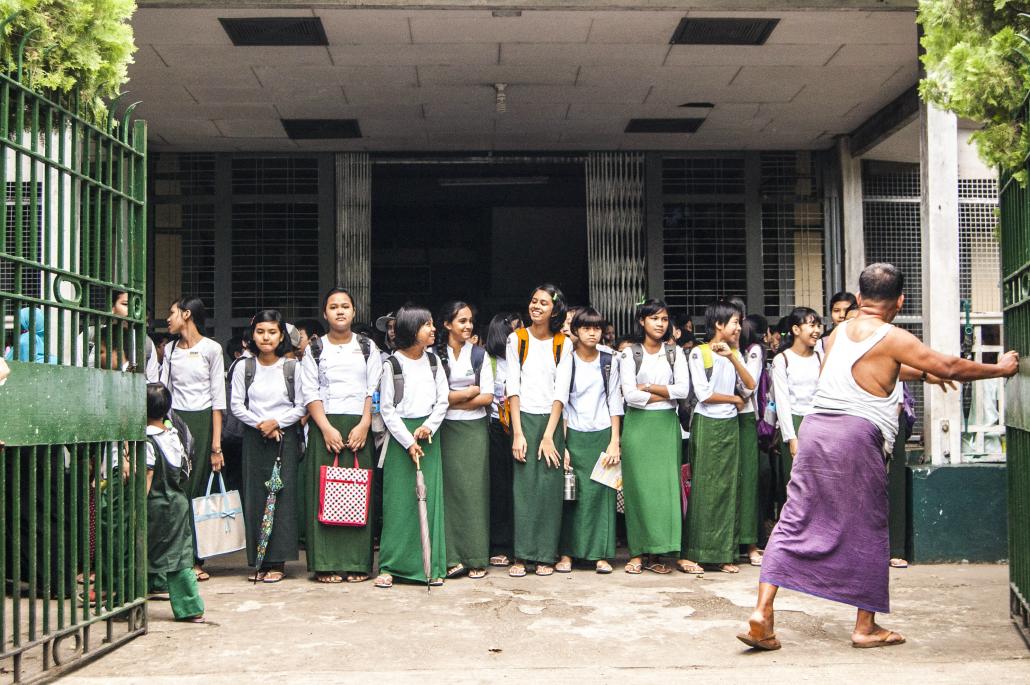 USDP spokesperson U Khin Yee said he believed the NLD government would find it very difficult "in this period" to fulfill its targets.
"In my opinion, they should develop sustainable plans for citizens for the long- and short-term," he said.
The NLD government would also have to deal with issues inherited from the U Thein Sein administration, Khin Yee said. He cited as an example the USDP government's decision to simplify the application process for National Registration Cards by reducing the number of steps from 15 to five. This had led to a big increase in applications for NRCs that created a huge backlog the new government would have to deal with, he said.
U Thu Wai, chairman of the Democratic Party (Myanmar), said it was common in other countries for political parties to release manifestos before an election but the NLD had followed the example set by the previous government, of establishing its priorities after the vote.
Thu Wai said the government should focus on issues that would directly benefit citizens, such as reducing inflation and providing reliable electricity and water supplies.
"The prices at the market are doubling," he said. "I am using the bus and the fare has doubled from K200 to K400 from downtown [Yangon] to Insein. If the government is not successful in their plan, the citizens will not be happy about it. We have many examples of people not respecting the government because [in the past] the government has acted like a bubble."
Daw Chaw Chaw Sein, a professor of international relations at Yangon University, said the government's priority should be to introduce changes that benefit the country over the long term, including continuing the reform of the education system begun under the USDP.
"I think the new government is going to introduce change. They have tried more than the old government and changes that result in a smoother bureaucracy are something they can do within 100 days," she told Frontier.
Thu Wai said priority should be placed on ending the decades of conflict between the government and armed ethnic groups as well as on development projects.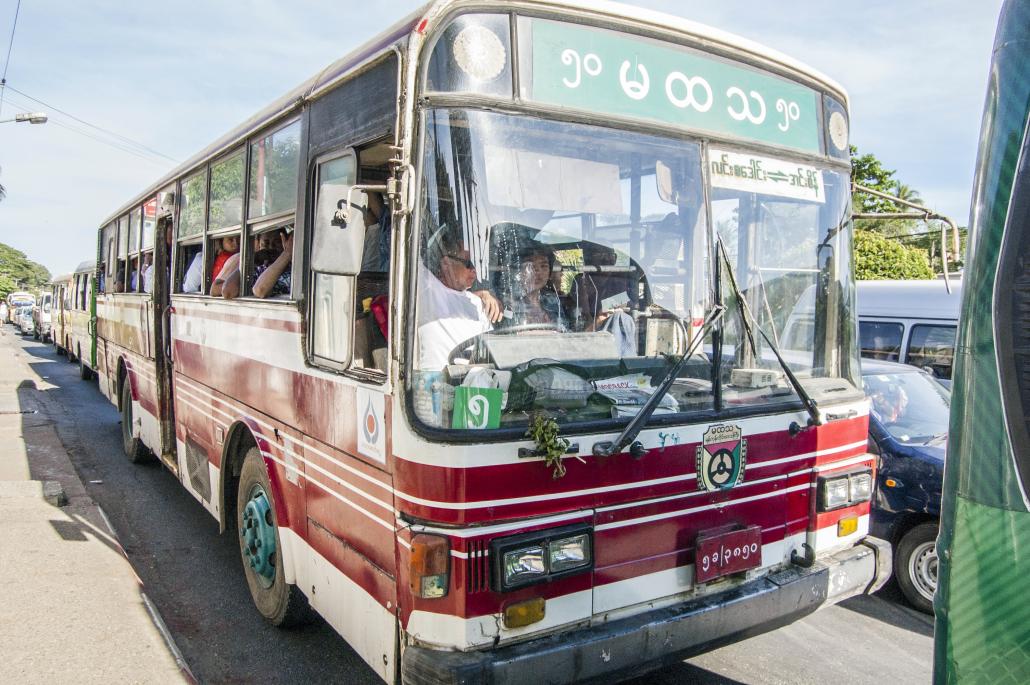 If the government could bring an end to civil conflict all 14 states and regions would be able to achieve steady development, said Thu Wai, who is also vice-chairman of the Union Peace Dialogue Joint Committee.
Journalist and veteran analyst of Myanmar affairs Mr Bertil Lintner said it was essential to adopt a new approach to resolving armed conflict.
"I think the main priority for the government should be to bring peace to the country, and that means forgetting about this 'nationwide ceasefire' nonsense," Lintner said. "Real talks about the future of the country have to begin in order to find a political solution to the civil war. And that would have to include writing a new constitution," he said.
For Khin Yee, achieving national peace and the rule of law should be priorities. If the country can achieve stability and peace, including fewer demonstrations, it can make progress, he said.
Win Kaung cautioned that citizens needed to be patient, despite the high expectations for reform under the NLD government.
"I have much experience of government plans," he said. "My suggestion is that the government needs to introduce good administrative systems and bureaucracy and people should obey government instructions."