By OLIVER SLOW | FRONTIER
Photos ANN WANG
Daw Yin Myo Suu was born and raised in Nyaung Shwe, on the edge of Inle Lake. She is managing director of Inle Princess Resort and founder of the Inthar Heritage House, both of which promote the customs and traditions of the Inthar people, who live on and around the lake. She spoke to Frontier about her approach to business and what can be done to help save one of the country's most iconic natural sites.
Inle Princess Resort is now one of the lake's best-known hotels. How did you become involved in it?
My father [Minister of Hotels and Tourism U Ohn Maung] opened a small guesthouse in Nyaung Shwe in 1976. It was very small, just five bedrooms, and my job was to entertain the few tourists that came to the area. There was nothing to do in my town after 7pm, so I entertained people and I think I got a lot of confidence at the time.
My father built the hotel as a type of entertainment. He studied at an American school in Kalaw and it was very quiet in Nyaung Shwe at the time. A few adventurous tourists came to visit the lake and my father was very happy to be able to speak English with them. Having these people around at that time was a window to communicate with the outside world.
After 1988 happened, I left the country to study hospitality in Europe. I came back in 1995, but I was depressed for a long time. It was very difficult to communicate with people about what was happening in the country. The generation of '88 was gone; people were just trying to feed their families. We grew up very differently over those years. We started work on Inle Princess in 1996 and opened it in 1998.
A big component of your work is in sustainable tourism. Why is this so important?
When I was nine or 10 I had a conversation with my grandparents. I said I wanted to be a lawyer. They said, 'You want to be a lawyer in this country? You know the people who have money? Do you know how they made their money? If you are defending good people, fine, but if you want to make a good living you need good clients who will pay you well. If you are defending people who are not honest, then someone else has to suffer. You will eat with the tears of other people.'
It comes down to a choice of living. One: You have to make money. There is nothing wrong with that. Money is not everything, but it is a tool to make you more independent.
Second: You have to love what you do. You have to have passion for it. And thirdly, you have to like the people who are around you every day.
So it is people, passion and profit, and the people come first. If you do not like the people you are working with, maybe you make money or are passionate, but you will not be happy.
At the time, I thought this was so boring, but I still live by that today. In Burmese we have a saying, 'Let your body die, but not your spirit or soul,' and I think that's what happened with my grandparents.
One of your better-known projects is the re-introduction of Burmese cats. Why has that been a focus?
That project started in August 2008 when we met an explorer who was involved in re-introducing animals around the world. We had eight cats arrive at the time and built a house on the water to start a breeding programme. But it turned out that the boy cats were swimming over to the girl cats and suddenly we went from eight to 35 cats very quickly.
So the cats needed a bigger house and I rebuilt a larger house for them. Then we realised we need more tourists for this. I felt guilty about building a new home with wood, so I recycled it and built a house in the style of my grandparent's home.
To make this financially independent, I said, 'Why not turn this into a restaurant?' And if it really is a grandmother's home, it has to be filled with great cooking. So we adapted some [of] grandmother's recipes and opened the restaurant. People know so little about good Burmese cuisine, there is so much great Burmese and Shan food available.
Now we have the restaurant, the cats, the hotel, an aquarium and a garden to produce organic vegetables.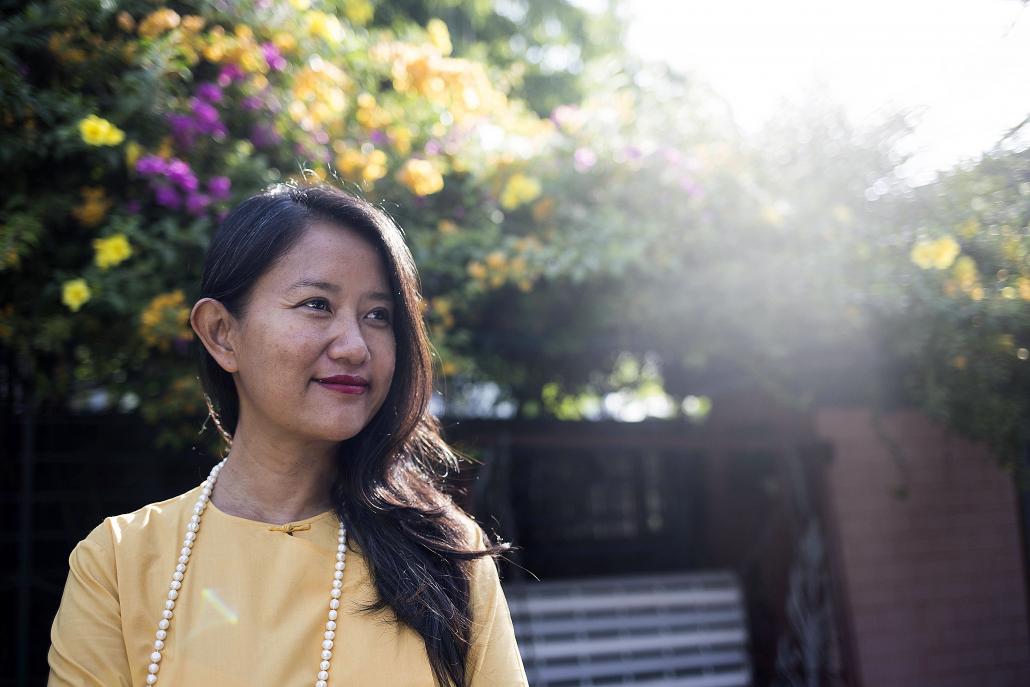 Inle Lake is facing considerable environmental challenges – not only from the growth in tourism but also local practices. What are you doing to combat this?
The water-related diseases are enormous at Inle. Wastewater management is catastrophic, waste management is catastrophic. There are so many challenges with pollution.
I think our lake is dying and if we want the lake to survive, we have to take action.
So we introduced a system to recycle wastewater, and this has to be cheap and effective so people can copy it. If you really want to make changes, it doesn't come from one person but is everybody's job.
I [also] learned about the water-related creatures. I learned that the lake has so many endemic fish. I met a scientist who had been at the lake and he showed me that we have so many precious fish. I had no idea; I just knew how to cook them.
So we know how to cook them but we don't even know what they are? And what about the next generation? They won't even know that the fish existed. So that's why we built the aquarium, to share with people.
How important are vocational schools to the work you are doing?
I've gone a little bit school crazy. I just want to build schools. You look at this country and you have so many people dropping out [of education]. Where are they? Are they going to the Thai border and working in cheap labour for a few hundred dollars [a month]? The young people are not here and if you want to make change you have to focus on the youth. I really think something needs to be done that encourages those young people to stay. So we are trying to do more in terms of vocational training.
So we have opened a school [at Inle Heritage] and now we have had 80 students graduate, and will have another 42 this year. Normally, if they study well and pass their exam, we call a job fair and invite hoteliers around the country to come and recruit them. I really like this idea of people developing an entrepreneurial spirit.