Now that Myanmar is well and truly connected, 2017 is set to be all about the content.
By RITA NGUYEN | FRONTIER
AFTER YEARS of listening to stories about Myanmar's looming "digital leapfrog", which had little to do with content and everything to do with infrastructure, the conversation on technology is finally starting to turn.
The numbers speak for themselves. With mobile penetration now sitting at around 75 percent, of which an astonishing 78 percent have smartphones, it's safe to say that Myanmar is now well and truly "connected".
Excitement about the potential of Myanmar's tech revolution isn't new. But now the conversation is less about how Ooredoo, Telenor and MPT – and now the soon to launch Mytel – are going to sign up customers than how these new netizens will use their phones. In other words, we are finally starting to focus on the content side of the equation.
Investments
After the initial rush to invest in Myanmar back in 2014-15, it felt like things slowed down in 2016. This year opened up with a bang with the announcement of Code2Lab securing a US$500,000 investment – a relatively large sum for the Myanmar tech startup scene.
This could just be a taste of what's to come, though. After years of tyre kicking, I think institutional investors from the more developed markets in North America and Europe will finally start putting some money on the table. While there have been a few examples of seed rounds over the past few years – such as RevoTech, Nex and Star Tickets – by and large the big tech venture capital firms have not been ready to place their bets yet.
But while investment was sluggish overall in 2016, there were two outliers: Oway Ride picked up $3 million from the International Finance Corporation and innovation hub Phandeeyar closed a $2 million round led by Omidyar. These were later-stage deals and I think this trend will continue – that is, we'll see more later-stage and larger ticket size fundraising rounds close in 2017. Don't expect to see any significant exits though.
e-commerce
As much as most of us would love to have the convenience of online shopping and delivery becoming mainstream, the reality is that this still won't be the year for e-commerce in Myanmar. There are two business models in this sector: asset-heavy and on-demand. The former is very risky without proper market data, and very difficult without clear import laws and reliable supply chains.
The latter model requires consumers (and brands) who are willing to pay a premium for convenience. While there are certainly some in Myanmar who fit this category, success will for the most part depend on volume. That's still missing here.
Finally, the infrastructure required for the mass adoption of e-commerce such as last mile delivery – delivery direct to the home – and digital payments is still largely missing. The bottom line is that e-commerce is a capital-intensive play and even behemoths such as Rocket Internet have struggled to gain traction here because the market is simply not ready.
FinTech
While e-commerce waits for its moment, we are set to see some fascinating ground wars on the financial technology front. This will be a combination of the local banks modernising, heavy-hitter mobile payment companies trying to buy market share, microfinance institutions continuing to expand into niche areas and local upstarts fighting for a piece of this potentially enormous pie.
There is much to be done before we see real mass adoption of digital money – or any kind of financial inclusion for much of this country – but rest assured that tens of millions of dollars are being spent to make it a reality. While education of the market seems like the biggest barrier at the moment, Myanmar also lacks a network of merchants that accept digital money.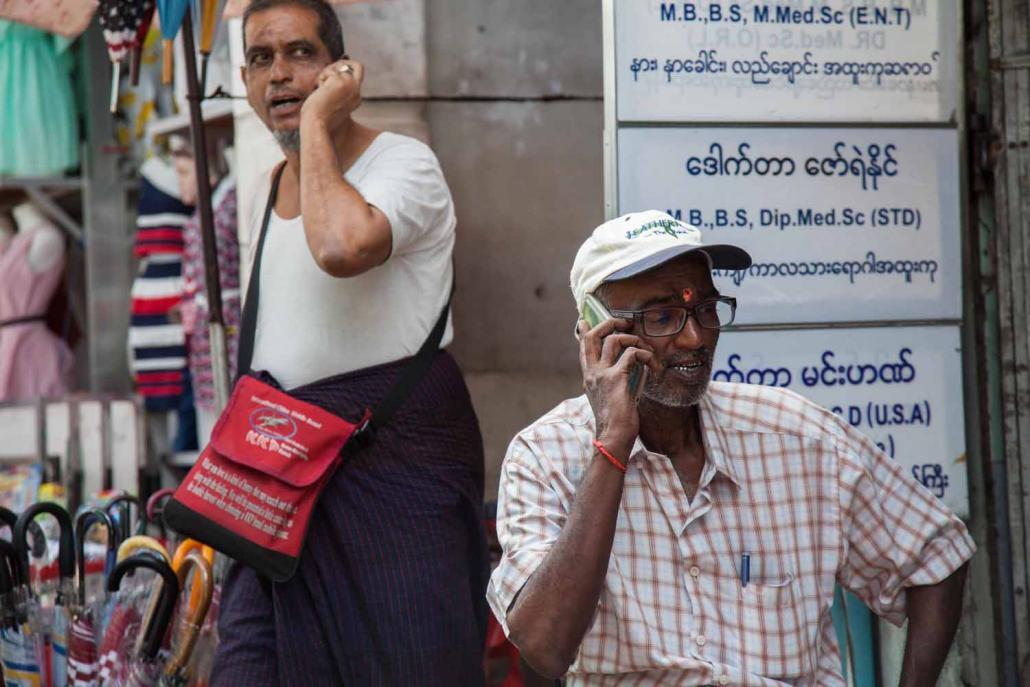 That's an obvious problem – it's hard to convince people to use digital money when it's not accepted anywhere. This will need to be a key focus area, particularly for the banks and mobile money companies that are vying for market share.
The banks have a unique opportunity to "leapfrog" as well. It will be interesting to see if any take unique approaches to growth, such as through the use of agent or kiosk banking instead of brick and mortar branches.
Logistics
Around the world but especially in Southeast Asia there is a clear trend toward heavy investment in logistics and delivery – see the recent investment announcements from companies such as Lalamove and ezyhaul.
Changes to the investment framework mean Myanmar can look forward to more investment in its transport infrastructure, which should pave the way for better logistics services. A strong player in the last mile delivery space will go a long way toward heralding the e-commerce boom that is around the corner.
For the past couple of years, a few of the more forward-thinking fast-moving consumer goods companies with large delivery networks have made noise about handling the last mile. Additionally, I've heard of at least two local startups trying to enter the same space.
As with all contests between incumbents and startups, it will be a question of whether the incumbents with their deep pockets can move faster to gain market share than the small startups, which are hungrier but poorer.
Transport
2016 saw several moves in the consumer transportation space with the launch of Oway Ride, Hello Cabs and the lesser-known InDriver. Things haven't even really got going yet and already we have seen InDriver leave the market. Uber is looking for a country manager here and I'm sure that Grab isn't going to be far behind. It'll be worth watching how the local players try to compete against the depth of experience and massive war chests of these unicorns.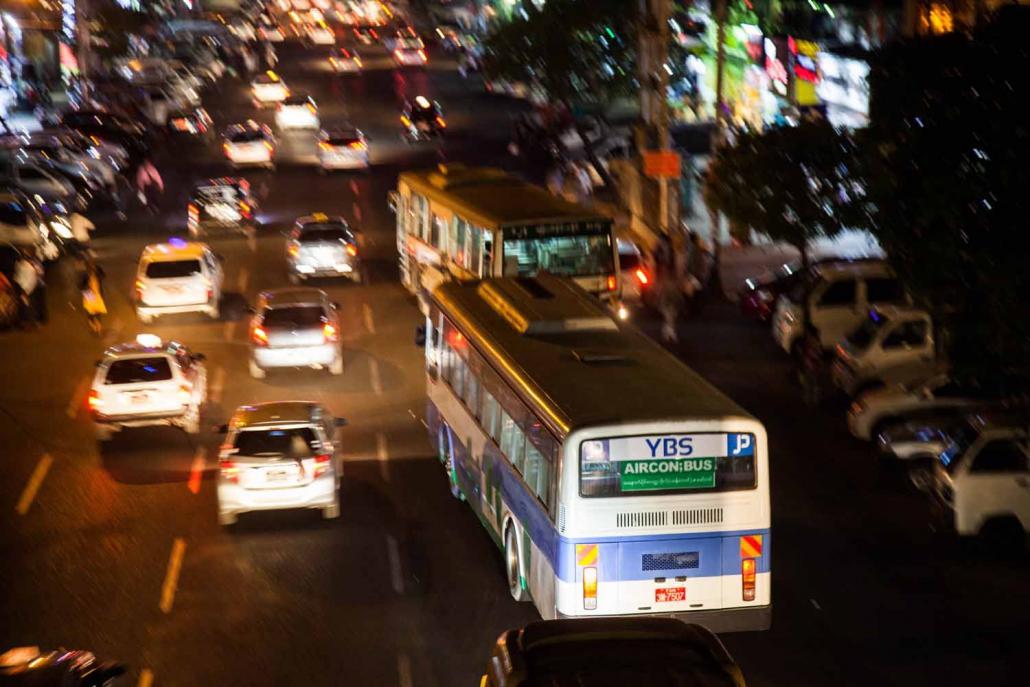 Beyond ride hailing, Yangon also saw the launch of an Android app to support its new Yangon Bus Service initiative. Though early days, it has received positive reviews. Also on the bus front, there's the aforementioned Star Tickets, which sells both directly and indirectly. The firm closed a six-figure funding round last year so I expect we will see further developments from it in 2017.
Other areas to watch
Chat: Last year saw the entrance and retreat of all the big chat unicorns. There is no longer a Line or WeChat ad to be seen in the city. BeeTalk has also gone, although you do sometimes still see Zalo, which was a late entrant. Globally, chat apps are commoditised and struggling with their business models; few are enjoying the success of WeChat in China. Myanmar's market is dominated by Facebook Messenger and Viber, and there's little hope of that changing any time soon.
Travel: During 2016, the well-funded Jovago and Flymya quietly launched to take on Oway in the in-bound travel space. The market potential in this segment is huge and we have barely touched the tip of the iceberg in the domestic travel market – that is, Myanmar people travelling either locally or internationally. This year will see the launch of more local entrants focused on domestic travellers, including Go P, currently accelerating their start up at Phandeeyar.
Health and Education: Both these sectors are still going to take a back seat, unfortunately. There's simply not enough traction, funding, excitement and viable business models here yet.
TOP PHOTO: Phandeeyar, an innovation hub in downtown Yangon, has played an important role in the development of the tech sector in Myanmar in recent years. (Teza Hlaing / Frontier)