Frontier visited the Wa-administered territory on the border with China, which feels remote from the rest of Myanmar and is increasingly looking to the world beyond it.
By MRATT KYAW THU | FRONTIER
Photos STEVE TICKNER
AS Frontier neared Panghsang, the main city of an autonomous enclave for the Wa people that is defended by Myanmar's largest non-state armed group, a message appeared on our mobile phones. It said in English, "Welcome to China".
Our journey had begun in Lashio and the message arrived soon after we left government-controlled Tangyan Township and entered territory administered by the United Wa State Party in northeastern Shan State on the border with China.
The transition was also marked by an impressive improvement in the quality of the road: from a rough two-way thoroughfare to a smooth, eight-lane highway.
Outside Panghsang there's a checkpoint where every vehicle entering the city is washed by uniformed soldiers of the United Wa State Army, the UWSP's armed wing. It is the only vehicle-washing checkpoint Frontier has seen in Myanmar.
Panghsang has well-made concrete roads and they were busy with traffic police when Frontier arrived on April 15, ahead of celebrations marking the 30th anniversary of the UWSP's ceasefire agreement with Myanmar's military junta on May 9, 1989. The pact was agreed within weeks of the UWSP being formed by Wa troops that mutinied against their commanders in the Communist Party of Burma. 
The anniversary celebrations were timed to coincide with the Myanmar New Year holiday of Thingyan and culminated on April 17 with a parade of UWSA troops and a speech in Chinese by General Bao Youxiang, the veteran general-secretary of the UWSP, commander-in-chief of the UWSA and president of self-declared Wa State. The Wa supremo pledged continued "armed self-defence", so as to "maintain the status quo" of autonomy for the Wa people, beyond the rule of Nay Pyi Taw.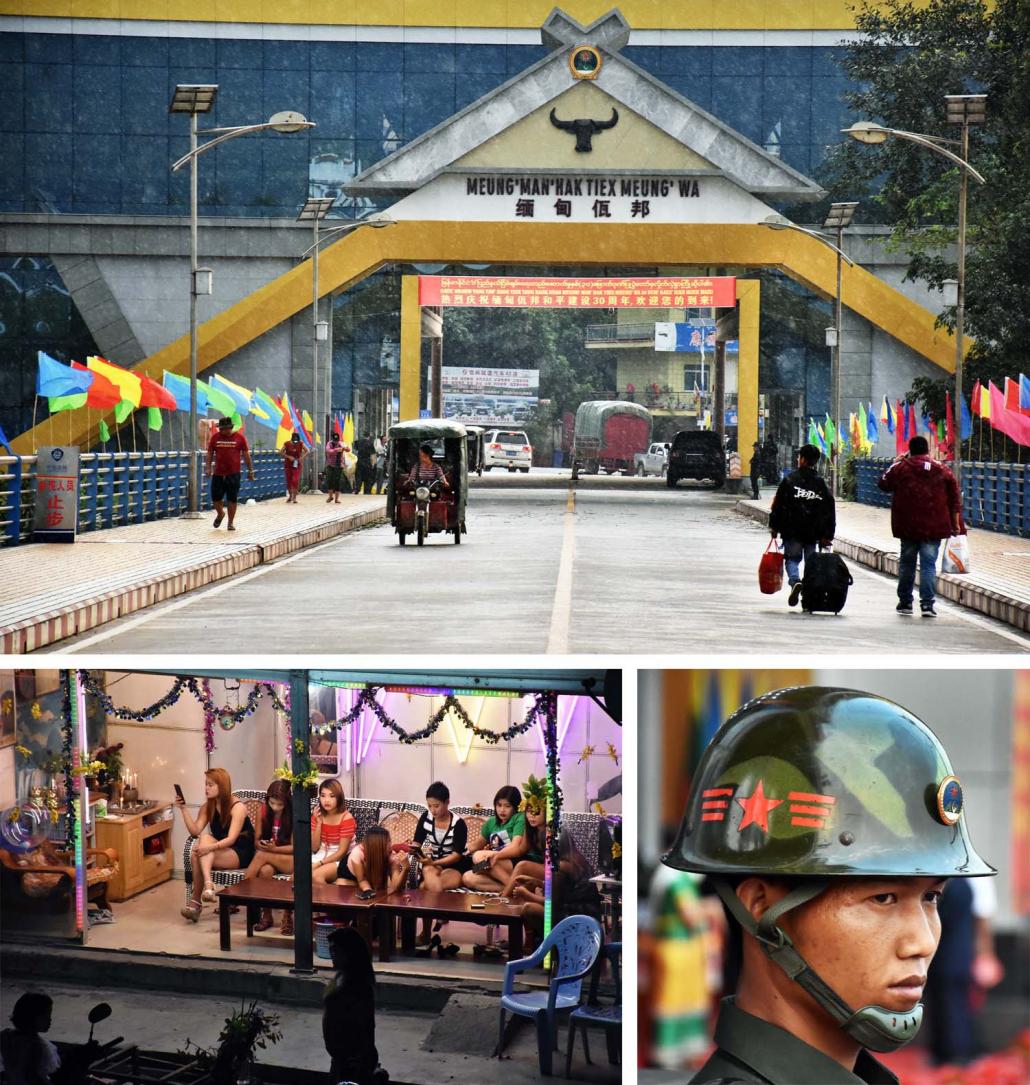 Standardised fees
The UWSP rarely allows visits by outsiders to what it calls Wa State, which the Myanmar government designates as part of the Wa Self-Administered Division. However, on this occasion the UWSP had extended invitations to journalists, other ethnic armed group leaders and senior members of the Myanmar government and military. Preparations for the anniversary celebrations had been underway for a year.
Travelling to the area from within Myanmar is not easy. Prospective visitors must apply to the UWSP's liaison office in Lashio, which notes ID card details and the reason for travelling and sends the information to Panghsang for a decision.
"It's really easy for you reporters, as they invited you [for the ceremony], otherwise it would be impossible to travel like this," Ko Hsan Phon, the president of a taxi drivers' association based in Panghsang, told Frontier.
Those permitted by the UWSP to enter its territory face some additional expenses, courtesy of the Myanmar government. Frontier, along with other travellers coming from Lashio, had to pay K20,000 at each of the two government security checkpoints on the highway. The checkpoints are manned by immigration, anti-narcotic and anti-human trafficking officials, as well as ordinary police, and the payments were described as unofficial but standardised fees.
For travellers who are Rakhine, the costs are allegedly higher.
A Rakhine man, 22, who works at Mongla, south of Wa-administered territory in an area designated by the former military junta as Special Region No 4, told Frontier that he had to pay K50,000 at each government checkpoint. "I've asked them why and they reply that it's because I'm Rakhine," said the man, who did not want to be named.
It is believed that the government is trying to restrict Rakhine from travelling to either Mongla or Panghsang because they can then make their way via China to Laiza in Kachin State, where the Arakan Army has its headquarters and trains recruits.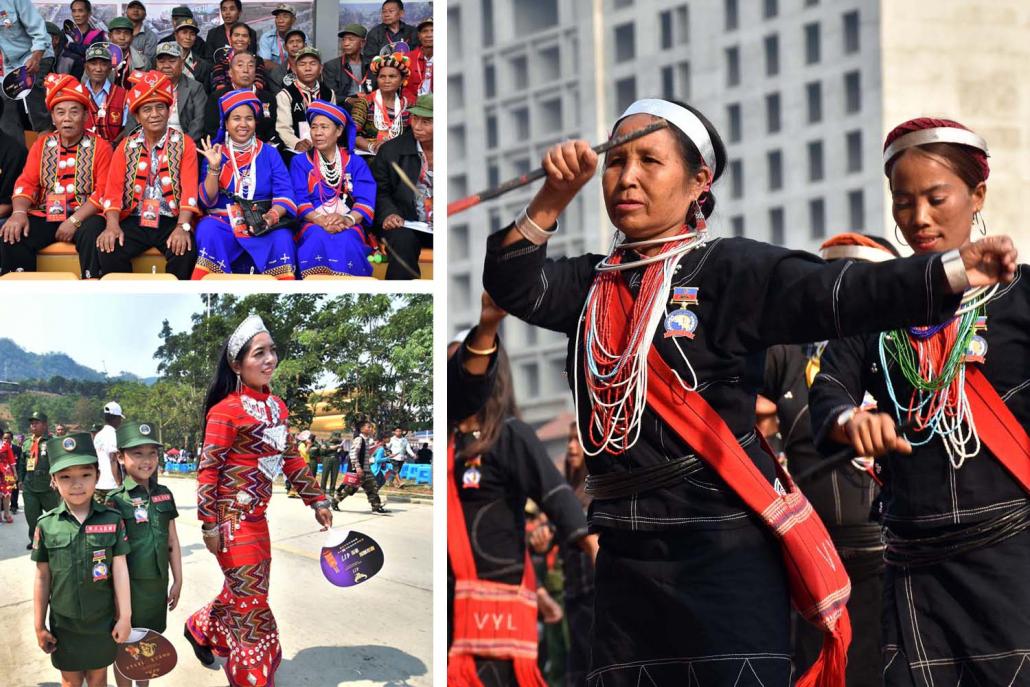 Gamblers and students
UWSP-controlled territory, which also includes a non-contiguous zone further south along the Thai border, has been notorious for hosting large-scale illicit activity. However, little of Panghsang's reputed seamy side was visible during the anniversary celebrations. Only two or three brothels and one large, centrally located casino were open. The Wa liaison office in Lashio had told reporters that several of the massage parlours and casinos would be closed during the celebrations.
The casino was doing a roaring trade during the celebrations, attracting hundreds of gamblers, some of whom arrived in high-end vehicles, including the latest BMWs. UWSA soldiers clutching small denomination notes in Chinese renminbi were also seen at the casino. Outside on the footpaths of the city, UWSA soldiers and civilians were betting on games involving dice and ping-pong balls.
In central Panghsang, which is only about 300 metres from the border checkpoint with China, hotels, massage parlours and the casino had signage in Wa, Chinese and Burmese and names that often featured the word "international", in an apparent bid to attract Chinese and Myanmar customers.
Most Wa residents of Panghsang speak their mother tongue as well as Chinese. The one Myanmar government high school in the city currently has about 300 students but only six who are in the final year. Children at primary level attend a Wa school at which they study in Wa and Chinese.
Ma Li Li Ang, 14, is an eighth grade student at a Wa school. "After I finish at that school I want to go to Lashio or Mandalay for further study," she told Frontier in English.
Li Li Ang is from a relatively wealthy family, which is why she has the opportunity to continue her education, unlike poorer families in the area.
The Wa are traditionally animist and still make sacrificial offerings, including the ritual slaughter of buffalo to mark special occasions. The sacred symbol of the Wa is the buffalo, which was represented in traditional costumes at the anniversary events. Buffalo horns decorate many of the buildings and Wa administrative offices.
However, despite this display of tradition, the signature Wa meal of rice gruel was difficult to find in a town where all restaurants seemed to serve only Chinese fare.
Young men in casual Western dress, which is increasingly common across Myanmar, were a rare sight during our stay in Panghsang. Frontier saw only four Wa boys in T-shirts and jeans, though it was unclear whether this was because residents had been asked to wear more traditional dress for the anniversary.
When Frontier tried to talk with young people they invariably replied in broken Burmese, "Myanmar zagar na ma le buu" (I don't understand Burmese).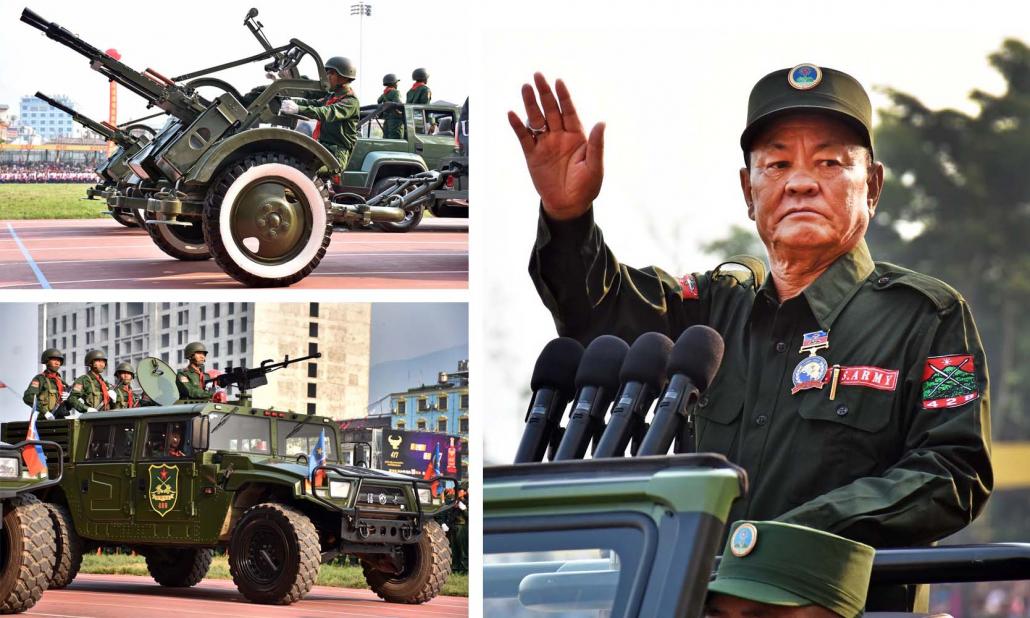 The world beyond Wa
Asked about the hundreds of child soldiers who were clearly visible in the anniversary parade, a senior UWSA officer who requested anonymity said children were allowed to train for military service from the age of 14. "We train them until they are 18 and only then they can join the army," he said.
Most children from poor families are likely to join the UWSA, including girls. Children from wealthier families, however, have opportunities to continue their education in neighbouring China's Yunnan Province and a few even go to Europe for further studies.
A 24-year-old woman who introduced herself as Lizzy told Frontier she had recently returned to Panghsang after completing her studies in Britain.
"When I travel to other countries, it's really hard to explain who I am and where I am from; mostly they ask, 'Is it China?'" said Lizzy, who travels on her Myanmar passport but cannot speak Burmese.
The Wa are often more interested in obtaining a passport or a Myanmar citizenship ID card than residents of other parts of Myanmar, because it allows them to officially cross into China. However, they tended to show little interest in travelling in Myanmar, though some had visited Mandalay and a few had been to Yangon.
"It's better to stay here or Yunnan or UK rather than Myanmar," Lizzy said.  
In his speech on April 17, Bao highlighted the development that had taken place in the three decades since the signing of the 1989 ceasefire.
"The Wa region was one of the poorest and most backward areas in the world for centuries. After building peace, we started everything from scratch and caught up with one another. Wa State has changed remarkably," the UWSA chief said, highlighting "Wa Basic Law promulgation, establishment of market economy [and] opening to the outside world".
He cited "the elimination of poppy cultivation" as one of the UWSP's proudest achievements, but did not mention methamphetamine. This is now said to account for the bulk of narcotics produced in Shan, in both tablet and premium "crystal" form, with a range of armed groups, including the UWSP, being accused of involvement in the trade. Bao said drug profits had been replaced with revenue from tin mining and timber.
Frontier saw other sources of revenue in the rubber and tissue culture banana plantations that cover the hills around Panghsang and line the road to Mongla.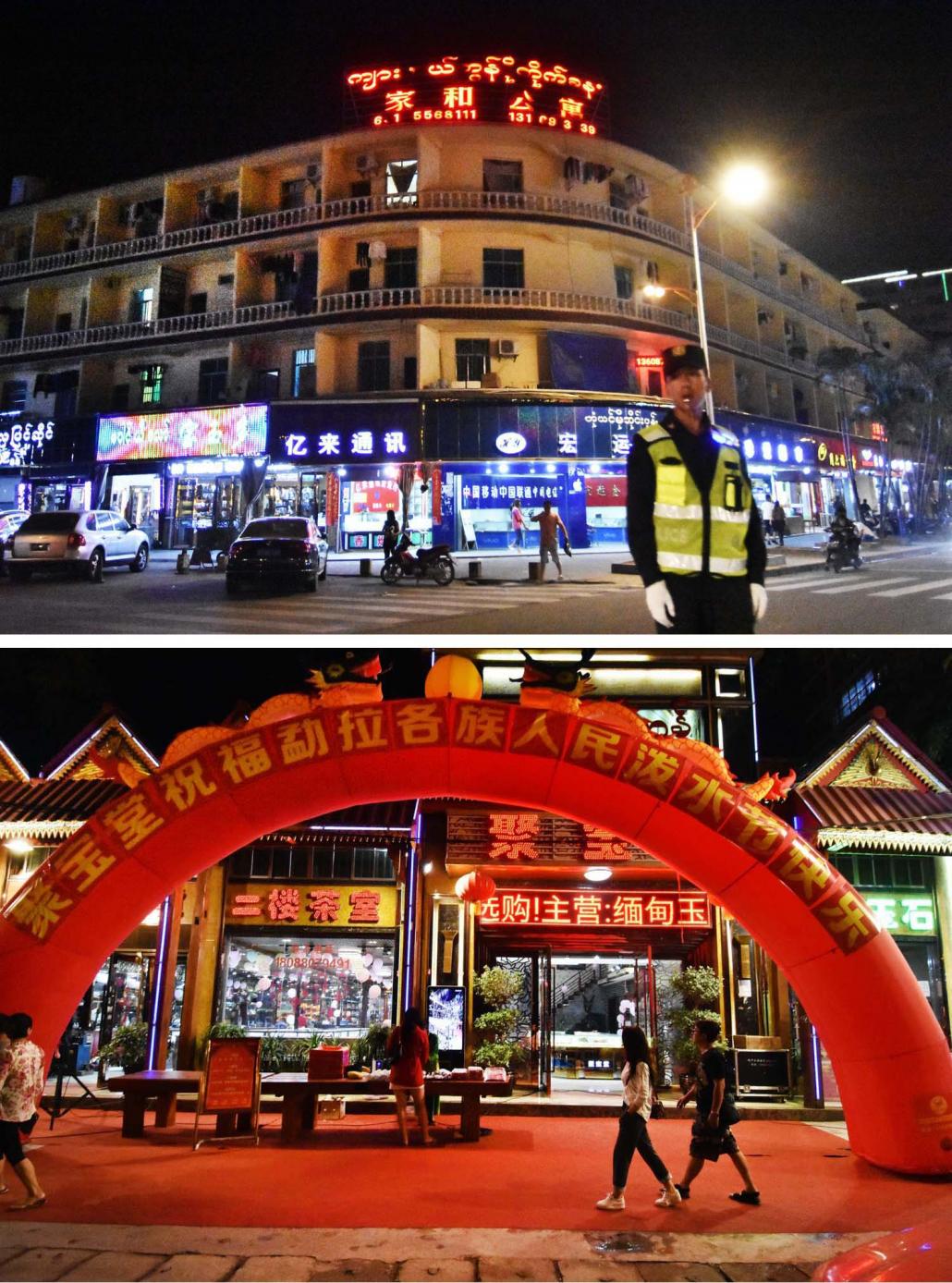 A night in Mongla
One of the most notorious towns in the Golden Triangle region where the borders of Myanmar, Thailand and Laos meet, Mongla is the capital of the Special Region No 4, which is controlled by the National Democratic Alliance Army. The NDAA is another breakaway faction of the Communist Party of Burma and agreed its own ceasefire with the former military junta on June 30, 1989.
It's about a six hour drive from Panghsang to Mongla and the Wa have contracted Chinese companies to upgrade the road. During the journey, Frontier encountered Chinese workers and engineers. The UWSP, whose armed forces are far mightier than the NDAA, is keen to expand its influence in the wealthy special region.
Apart from its sleazy nightlife, Mongla has also been infamous for the illegal wildlife trade, though several residents said it had gone into decline over the last few years. Frontier saw only jungle fowl and a small number of pangolins, some alive and some dead, in Mongla's central market, whose formerly large and conspicuous display of endangered animals and animal parts has featured in news documentaries.
Red lights advertising brothels were everywhere in Mongla after dark during Frontier's visit, as were 24-hour video game arcades, but the town's casinos where shuttered because of a plan to relocate gambling venues.
Mongla resident U Arr Yann, 26, said that two years ago the NDAA had begun building a new city for gambling, called Mongma, about 30 kilometres from Mongla.
Frontier paid a visit to Mongma, where construction work continues and dozens of big casinos have already opened, serving a stream of mostly Chinese customers driving up in luxury vehicles.
In the casino that Frontier visited in Mongma, the bets being placed were conspicuously higher than in the casino visited in Panghsang. Large stacks of high-denomination Chinese renminbi notes appeared to hit the tables every second. 
Mongma is in the far west of NDAA-controlled territory and is 56 miles (90 kilometres) from the eastern Shan hub town of Kengtung by the most direct route, which has been closed by Myanmar security forces. Travelling to Kengtung from Mong Ma requires a 151-mile (243km) detour via Mongla and Mongyeh.
After Frontier passed the last NDAA security checkpoint on the way to Kengtung, another message appeared on our mobile phones. It said, "Welcome to Myanmar".
TOP PHOTO: Steve Tickner | Frontier