MYANMAR'S HOTEL and tourism industry has experienced rapid growth since 2011, but that growth has created new challenges and raised questions over sustainable development and equitable growth. Daw May Myat Mon Win, who is general manager of one of the country's leading hotels and active on a number of industry bodies, tells Thomas Kean why Myanmar needs to focus more on marketing and communication, and how domestic tourism can encourage tolerance and appreciation for diversity.
On a personal level, you've spent most of your career at Chatrium. In the hotel industry, this seems unusual. What is it about this particular hotel that appeals to you so much?
Yeah, this is interesting. Why Chatrium? Well, not only me, until today in our team we still have around 15 people who have been with us since pre-opening time. We've been working together around 20 years. We also have many people working for us around 10 years, too.
When we work, we're looking for many things. Of course, money is one of the most important factors. But I think a lot has to do with belongingness, ownership, job satisfaction, and your personal and career growth. When a company grows, you should also grow. I think here, the company and the employees are one. We are not two separate entities and both sides are genuinely interested in each other's wellbeing and interests. This is becoming a mini home base for many professionals in this industry. Of course, along the way some have joined us, they have growth, and they have left us and joined somewhere else for their career development … even if they are somewhere else, they are always very proud that they have been with us, this was their home, they always feel they are part of this family. I think that's something special about this place.
We do not have a very tall [management] pyramid. I think in many organisations, once you stretch the pyramid very long, you have a lot of communication breakdown. Once the message reaches to the 'doers', it's a completely different message. … Here for us our pyramid is really short, quite flat, compared to many others, so we can make decisions really fast.
What's been the biggest change in the tourism industry over the past five years?
The market trend change – I think that's the biggest. In those days, we were quite conventional in the hotel business. Five or six years later, it's a new era, we have many different [types of] clientele. And the way we do business, the technology – there are more complications in the market because there are so many distribution channels. In those days, I sell a room to you at this rate, that's it. Not any more.
Has it changed for the benefit for the customers or hotels?
I think all these changes are for the benefit of customers … Technology changes are for the convenience of the customers to deliver better value.
[Another change is] competition. Myanmar has been closed, quiet for many years. And at the new era suddenly we have a surge in demand. But I think right now we have to stop and look around at who are our competitors, what are our competitors doing. We stay in this little house, little home, nice and warm, and we don't really look out. Not only as a country, but also as individual businesses – we need to look at the trends and how others are moving ahead.
You sound as though you are not satisfied with the status quo. How do you think the way the country is marketed needs to change?
We still need to do a lot. If you talk about destination marketing, we haven't really started anything substantial yet. We're just doing little by little. The problem for many years is that there is no budget allocated and no proper semi-government body to do this job.
We have the ministry, it's the policymaker, and we have Myanmar Tourism Federation, which is a private organisation. Everybody there is like a volunteer. We need a professional tourism board, who are appointed full-time. Who are paid. You can't give an hour a day – we have our own jobs to do. I have to run my hotel. We really need a dedicated semi-governmental body, like a HK Tourism Board, Singapore Tourism Board, Tourism Authority of Thailand.
We have to have a systematic structure to do this job. And then the sensible budget should be allocated. We are not titans so we can't allocate US$100 million for promotion but the budget must be sensible in relation to what we want to do.
And for the long term I think right now we are still lacking vision. Where do we want to go? What do we want with this destination. We always say that we are sustainable development? Yes, but we are not 30 million tourists yet, we are struggling at around 1.3 million a year – not including border arrivals.
We need to think about the long term. What do we want to achieve in 2020, 2030, 2050? Because in tourism, what we do today will affect where we are in 10 years. If we are not sensible enough, if we promote too much mass tourism for example, down the road in five to 10 years we're going to ruin many destinations. We can see many case studies from our neighbours so we should see where we want to go.
So you're advocating more of a sustainable development approach to tourism?
For the whole country overall we need to take a sustainable approach, but especially in vulnerable areas such as Chin State. But I think we should push more cities, the cities still have huge room to receive more tourists. We have the infrastructure – hotel rooms, restaurants, shopping, transportation – to serve the tourists.
[Overall] we can assume that non-leisure travellers are about 70 percent and leisure is about 30 percent of arrivals – not more than that – so there is big room to improve in the leisure side.
Of course, in a bigger plan we can look at different plans for different regions. Like for Chin State, do we want mass tourism? I don't think so. But Bagan for example, right now [it's receiving] only 300,000 visitors a year – it's too low.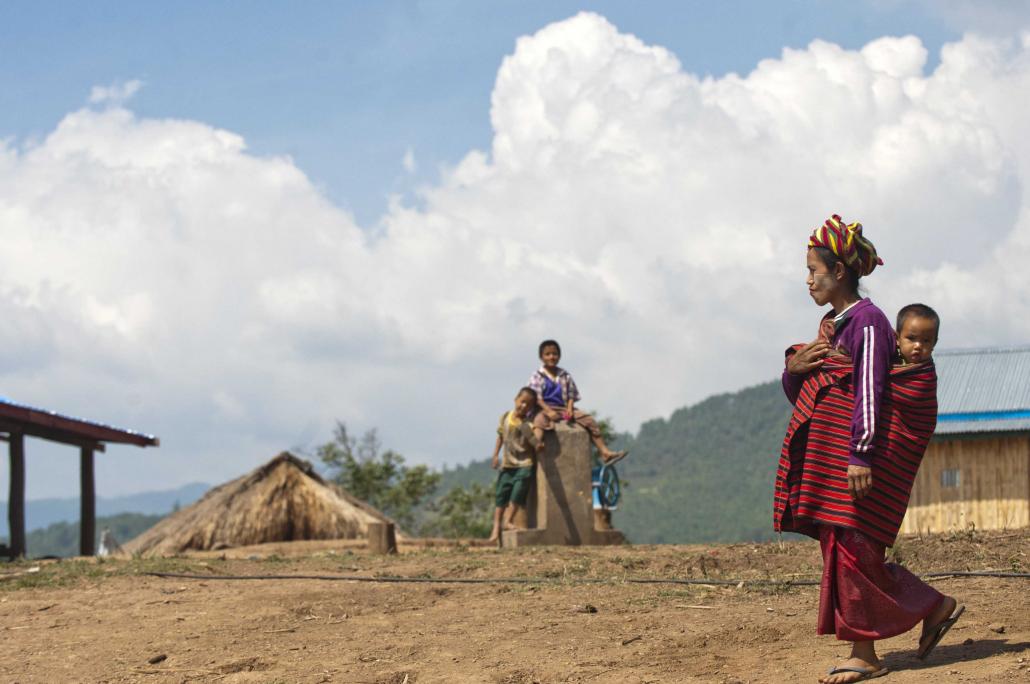 You're referring to foreign arrivals – where do domestic tourists fit in?
I think that's one good trend – [local travellers are] going up. You know, Myanmar people used to be, when we have extra money we would buy gold. But now when we have extra money and time we travel.
Our country is gifted with a lot of ethnic diversity. Completely different cultures, foods, languages, landscapes. Once people travel in the country, I think that will open many doors for more mutual understanding and respect for each other. And I think appreciation – we can appreciate the differences, and also appreciate our country and feel positive about it. 
Anecdotally we're hearing that tourist numbers are down at the start of this high season. One report said it was the worst September for Bagan hotels for many years. How much of that can we attribute to Rakhine State?
Well, right now if you Google, what would you see? There you go. For us, this hotel, we are a different segment – we have about 70 to 75 percent business travellers. We don't see much [effect]. Of course we're also crossing our fingers, for November bookings and December bookings.
But again, if you Google 'Myanmar' you see negative news. For leisure travellers you're travelling somewhere to relax. That's why for Myanmar Tourism Marketing we are on the internet especially, we are feeding a lot of positive news … for Myanmar Tourism Marketing, we have all the social media channels – Instagram, YouTube – we are inviting many bloggers and media right now, and we've been sending out press releases almost weekly since late August. It's important to have people talk about good things.
The tourism industry in Myanmar seems particularly vulnerable to bad news. Why is that?
We are a very new leisure destination so we are more vulnerable and especially sensitive to political incidents. … A lot of these political challenges are beyond your control.
But we were not communicating enough; we should have communicated in a better way, as a country. Things happen everywhere but I think how you respond and communicate is important. We need to really improve on this.
Since the NLD took office, what positive steps have you seen from the ministry to encourage growth in the industry?
The biggest change we saw was the ministry has better communication with the private sector. They listen to many opinions; they really listen to the voices and have closer communication.
From the tourism sector we've been pushing them to allocate some budget [for promotion]. Right now, the minister, being a businessman before, I think he really understands that the tourism business is the country's business. But without allocating some sensible budget, we can't do anything. I think the minister has also been leading for this. We saw since last year our marketing initiatives and efforts have government and private [support], which is a big change.
Hotel licensing has been a contentious topic in Myanmar. Some say that the minimum room requirements are unfair because they keep small operators, family businesses, out of the industry, and also dampen supply. What do you think of that?
Yeah, bed and breakfasts are a big issue – can you do them or not? But think about Airbnb. Do you need a licence? You can't stop Airbnb. Since you cannot stop it, why not [have] some nice bed and breakfast places?
Do you think some in the hotel industry feel threatened by the idea of homestays or B&Bs?
I think it depends on the clientele. The market is so big and then we can divide the market into different segments.
If hoteliers know which target market they are going after, they should not feel threatened … Many hotel owners just build a hotel without knowing where to fish, and what kind of fish is the right fish for them.
As the tourism sector grows and matures, travel companies are beginning to offer more innovative products. Do you have a favourite new tour package, destination or activity that you've tried recently?
Oh, too many! I think the attraction alone will not attract tourists, though. You need to add experience, some excitement. Something for them to look forward to, something that is really thrilling. I think in our country we can still do a lot [in this regard].
Recently I did mountain climbing at Me-ne mountain [near Pindaya, in Southern Shan State]. I didn't know what to expect but it was really exciting. It's how you package the programme. We stopped by in a Danu village, you can go to their house and they cook for you, you hang out with local people … we rest with them at the local house, have lunch, then park the car and climb the mountain. So the people from the village, they have to provide meals for us, they are local trekking guides, they earn additional income definitely. I think these should be more encouraged. Actually in Myanmar there is much potential for soft adventure – cycling trips, canoe trips.
Finally, what is your favourite destination and why?
My favourite destination is Chin. Last year, January 1, we went to Mt Victoria. In one word, it's so authentic. People, the way they live, you are in a different world. [Their lifestyle] is so simple. They live on the edge of the mountains, so far from everything. No water, no river near them, nothing is there, but they seem so happy. It's amazing. I was there for four days, and after that, when I came back, I got selfish – I thought, we should not open this area to tourists!
This interview was first featured in the Discover Myanmar special edition of Frontier, published in October 2017. TOP PHOTO: Steve Tickner | Frontier