Seismologists say it's a matter of time before Yangon is shaken by a powerful earthquake that will pose a threat to apartment buildings erected with sub-standard materials.
By HTUN KHAING | FRONTIER
The seismic fault that runs north-south through the centre of Myanmar might not be a priority consideration of someone considering buying an apartment in Yangon, especially if it's in an older building.
Prospective apartment buyers are more likely to focus their attention on a quiet location with an adequate water supply, good security and convenient transport connections.
They rarely investigate whether apartment buildings were built to resist earthquakes.
Yet, Yangon is one of hundreds of cities and towns in Myanmar that are prone to earthquakes. The commercial capital is near the Sagaing Fault, which stretches about 1,200 kilometres from the Andaman Sea to north of Mandalay. It is the country's most active seismic fault and it passes under Bago, Nay Pyi Taw, Yamethin and Mandalay.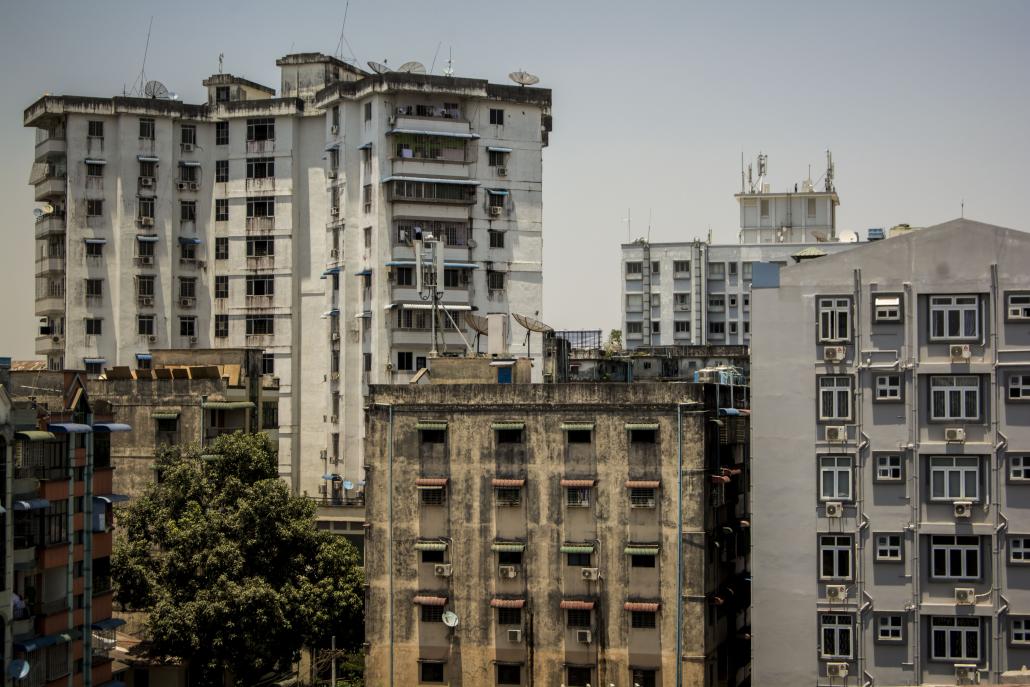 Yangon is often shaken by tremors with epicentres in Bago or Ayeyarwady regions, or further afield. Yangon was rattled by a 4.5 magnitude earthquake in late January 2013. A magnitude 7.0 earthquake that hit Bago Region in 1930 claimed about 500 lives, including 50 in Yangon.
Seismologists say it is only a matter of time before Yangon is shaken by another big tremor and this is why it is essential for prospective apartment buyers to ensure the building is earthquake resistant.
The death toll from buildings that collapse during earthquakes is often higher than the number killed directly by the tremor itself.
Prospective buyers are advised to be especially vigilant about high-rise apartment buildings erected mainly in downtown Yangon during a spurt of construction activity in the 1990s that followed moves by the junta to liberalise the economy.
Economic sanctions and restrictions on holding US dollars made it difficult for construction companies to buy high-quality building materials then and the result was often sub-standard buildings incapable of resisting earthquakes.
Among the building materials in short supply were the iron bars used to reinforce concrete. Construction companies unable to buy standard-quality deformed iron bars, or rebar as it is also known, cut corners by using sub-standard reinforcing made from iron rails or scrap iron.
Substandard deformed iron bars were widely used in construction projects until about 15 years ago, building industry sources told Frontier.
"At that time they perfunctorily erected buildings that they described as being made of reinforced concrete and no one came to complain," said U Tin Aung, an advisor at Thaw Dar Alin Construction Co.
In 2010, Yangon City Development Committee issued regulations requiring construction companies to ensure that buildings of three storeys and higher were earthquake resistant.
U Saw Htwe Zaw, secretary of the Myanmar Earthquake Committee, said research it conducted last year revealed complacency about the risk of a big earthquake hitting Yangon.
"Let alone Yangon, even people in Bago cannot answer when you ask them when they were last hit by an earthquake; they have forgotten," Saw Htwe Zaw said. "It's worse if you ask them what they would do if an earthquake struck," he said.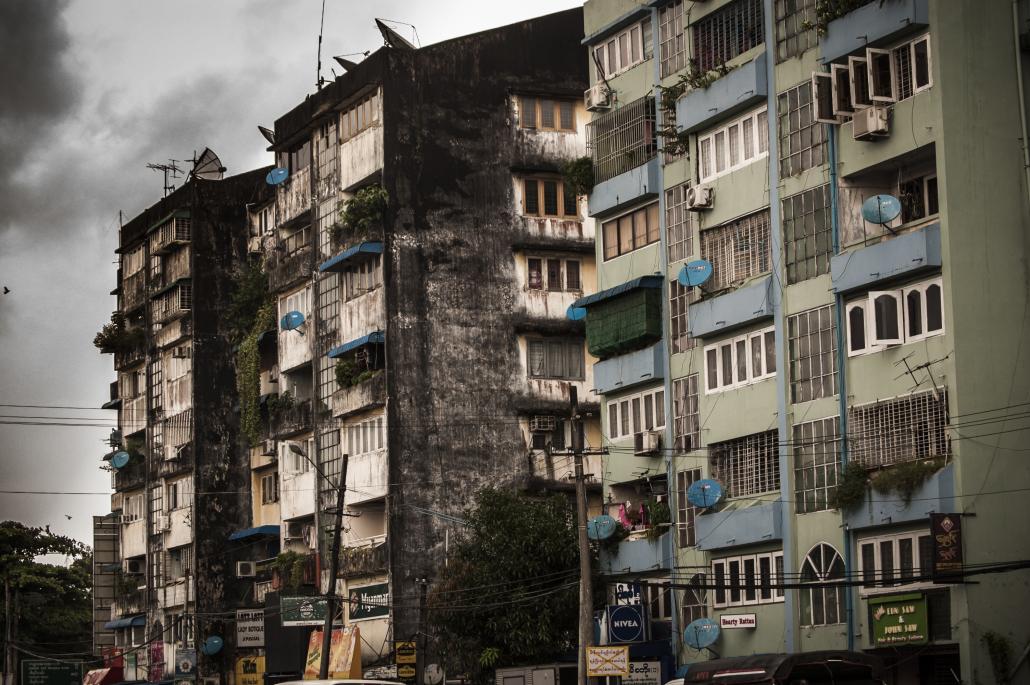 Records show that since the 9th century, Bago has suffered more than 12 powerful earthquakes, of which the strongest was the big tremor in 1930. Its epicentre was the Bago Region town of Khayan, about 80km north of Yangon.
Seismologists classify seismic zones on a five-point scale with zone 5 likely to experience the most destructive earthquakes and zone 1 the least likely to suffer damage.
The Myanmar Earthquake Committee has calculated that Yangon is between zones three and two, strong and moderate.
Most of Yangon's original area is in the moderate risk zone, with the newer satellite townships in the east within the strong risk zone. When the 1930 Bago earthquake struck, Yangon had a population of about 400,000 and no high-rise buildings. Yangon's population has grown to more than seven million and the high-rise building sector is booming.
Data collected by the Myanmar Earthquake Committee in 2014 found that Yangon had more than 500,000 structures built from bricks and concrete, or about one quarter of the national total.
"The people converge on the cities; building techniques have changed and bricks and concrete are used more often," said Saw Htwe Zaw.
Specialists say popular attitudes to earthquakes range between the two extremes of general complacency and over-anxiety.
Recent postings about earthquakes on social media made some Yangon residents so alarmed they lit candles outside their homes to invoke the mercy of the guardian spirit of the earth.
In April last year, parts of Nepal, including the capital, Kathmandu, were shattered by a powerful 7.8 magnitude earthquake that killed more than 8,000 people and left millions homeless. It was a grim illustration of the devastation that earthquakes can cause. Many of the victims died in sub-standard buildings.
"Yangon and Kathmandu are similar; the Nepal disaster is a lesson for Yangon," said Saw Htwe Zaw.
Top photo: A construction site in Yangon's Kamayut Township. (Maro Verli / Frontier)