Former student leader U Ko Ko Gyi and some fellow 88 Generation activists have decided the time is right for a direct role in the political arena to advance their vision for a democratic Myanmar.
As the 2020 general election appears on the horizon, leading members of the 88 Generation Peace and Open Society movement have decided to play a more active role in politics, and have applied to register a party with the Union Election Commission.
Among them is veteran activist U Ko Ko Gyi, 56, who rose to prominence as a student leader during the 1988 national uprising and later spent a total of 17 years in prison, most of it under junta rule.
He returned to politics after hundreds of political prisoners were released under a presidential pardon in 2012 but his hopes of entering parliament were thwarted when the National League for Democracy declined to choose him as a candidate for the 2015 election.
The name chosen for the new party, the Four Eights Party, has come under criticism from those who believe that the symbolism of 8-8-88 belongs to all the people and their struggle for democracy.
The move to form a party does not involve some prominent 88 Generation leaders, including U Min Ko Naing and U Jimmy.
Ko Ko Gyi spoke to Frontier's Nyan Hlaing Lynn in Nay Pyi Taw.
Please explain the timing behind the decision to form the Four Eights Party?
I'd like to start by talking about the situation 30 years ago. I participated actively in the 1988 uprising as a student. In the wake of the coup [on September 18, 1988], parties were allowed to register [for the 1990 election]. At the time we student activists were urged by veteran politicians to form a party, but we made the decision to instead play a supporting role from the outside because we thought that was just as important to achieve democracy. Now we have about 30 years of experience in politics. We have studied domestic and global politics extensively. We believe we can realise our potential effectively only by forming a political party and that is why we decided to form the Four Eights Party.
How does your party differ from others?
Other parties usually talk about democracy, equal rights among ethnic minorities, a market-oriented economy and so on, but put different emphasis on specific issues.
The main difference with the Four Eights Party is that it will function like a party in mature democracies. We believe that many problems can be solved by forming coalitions … rather than focusing on winning elections to be able to rule.
So the main thing is our support for an "alliance" policy. It's very important for us.
Because of the amount of time we spend with the people, we know their feelings and we sympathise with them. Most of them opposed the dictatorship. If they were told to take to the street, they took to the street. If they were told to cast votes against dictatorship, they did. So they voted for the National League for Democracy, saying it was time for change.
Two years later, the people have food for thought. I am critical of the words politicians are using in discussions and debates … While politicians are talking about issues such as the constitution, federalism and elections, what is important is how policies impact people's daily lives.
If we have the chance to take office, we will consider this. The constitution and federalism must be tackled according to policies or theories, but at the same time I think we should think about the impact on people's daily lives.
You have founded the party at a time when Daw Aung San Suu Kyi's influence on Myanmar politics is dominant. What do you expect will be your party's biggest challenges?
Politics is a process in which many participate and in which discussion and negotiation are essential to finding common points of view when there is disagreement. It is normal in the democratic process but it is not easy.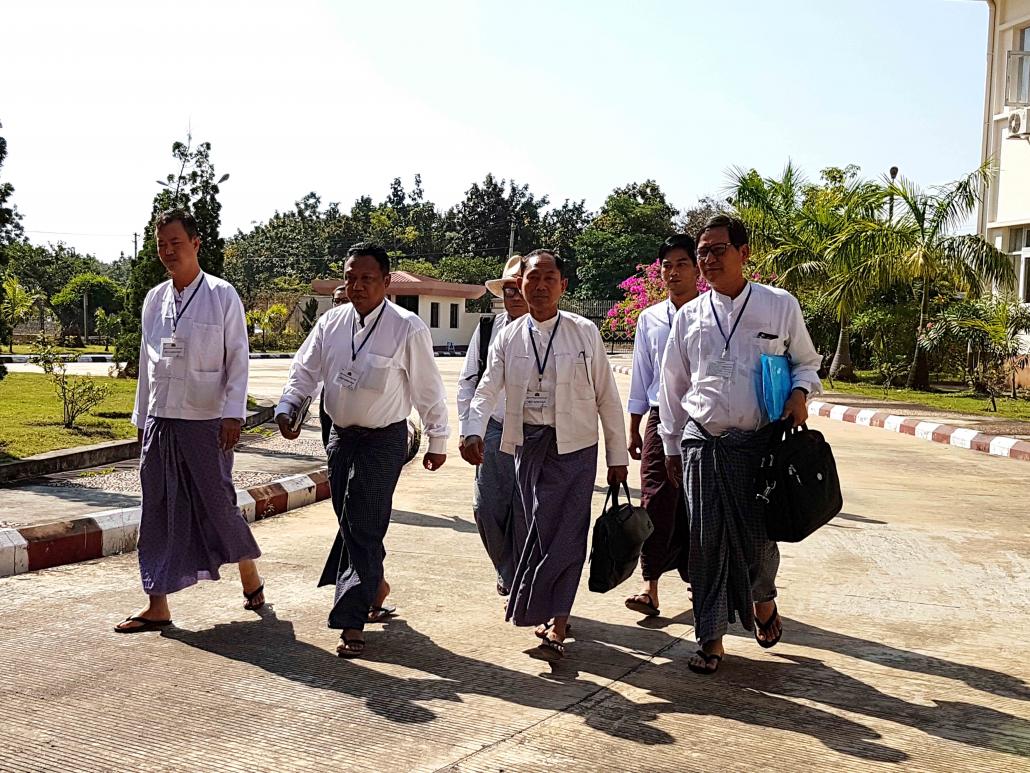 We will have to be systematic about financial affairs, maintaining party unity and our relationship with other parties. Although we will strive to be a policy-based party, we will have to try to hear the real voices of the people.
I hope we can overcome any obstacles we experience.
Although the NLD won the 2015 election in a landslide, it has faced difficulty implementing reforms. If another strong party emerges it will split the vote. Is that a concern?
Ever since the 1990 general election we have strongly supported the idea of parties competing in elections, only after negotiating among themselves as alliance partners to avoid splitting the vote. I still strongly believe this and it is why I back an alliance policy.
A split vote cannot be a threat if an alliance policy is implemented by those who strongly believe in democracy, although strong parties and independent candidates do arise.
Do you have the support of 88 Generation leaders who are not involved in the party?
We have the same beliefs and aspirations but we differ on strategy. Some people are keen on party politics and others prefer to be active in civil society. I told Min Ko Naing we are taking a different approach for the same ambition. I believe everyone will understand why we formed the party.
How is your relationship with Aung San Suu Kyi and the NLD?
The problems would be settled if the alliance policy was properly understood and practised. We need to conduct negotiations. For national reconciliation, we need to strengthen the understanding and friendship that had been already established, which is more important than relationships with other organisations. Reconciliation between us is fundamental. It is very important that those who support democracy and worked hand-in-hand for years to establish an alliance.
How will you go about setting up your policy-based party?
Firstly, I will gather comrades with the same heart and soul and then we will decide the party's policies through discussion and negotiation. There must be responsibility and accountability. It's an ambitious goal to be a policy-based party and achieving it will require a step-by-step approach.
To participate in politics, you must be patient. You must be ready to face criticism. It is the nature of democracy.
How will the party operate?
Until it is officially registered, the party will have working committees. We have committees for leadership, news and information, finance, administration, and research and development. The party office is separate. When the party becomes official there will be negotiations among the working committees to form a central executive committee. Looking ahead, when we are able to convene party conferences, we will practise a voting system and try to become more mature with each conference.
What is your response to criticism of the name chosen for the party?
The Union Election Commission can object if it thinks the name is too similar to that of another party. I think "Four Eights Party" is quite reasonable and we have been careful to avoid similarity with any other party. Most party members were actively involved in the 1988 uprising in Yangon and elsewhere throughout the country. We wanted to express the objectives of 8-8-88 through the party's name.
What are the party's policies?
Our main policy is equal rights for every citizen regardless of race, religion, gender or social status; no discrimination, equality among ethnic tribes, to build a federal democratic Union, to end chronic civil war and to have a free and fair market economy. We also have policies for workers, farmers, youth and international relations. We also want to encourage the return of Myanmar citizens living abroad. They are our human resources and we want to find a way for them to participate in national reform.
How will the party support itself financially?
We will have normal fundraising methods, such as a monthly membership fee, donor contributions, and the sale of badges and books. We have also received funding support from veteran activists and close friends. We don't have a lot of funds and we really need people's help. There are those who want real change in democracy and they are ready to contribute towards this goal. What is important is that a donation to a political party should not be a bribe. We want honest contributions to a free and fair market economy.
Will you continue to be a member of the 88 Generation Peace and Open Society movement?
When the Four Eights Party becomes official it will not be possible to be involved in both organisations, and I will dedicate myself to the party.
When do you expect to hear about the party's registration application?
I hope we will receive a reply from the UEC at about Thingyan [the traditional New Year water festival in mid-April]. After we receive permission, we will start organisational work in mid-2018. In 2019, the party's organisational situation and its relations with allied parties will begin to take shape and we will then be able to start developing a strategy for the 2020 election.
What else will the party do when it becomes official?
We will open party township offices at which the people will be able to discuss grievances. We will help workers and farmers to settle their problems – regardless of whether we contest elections – through cooperation and negotiation with other parties, civil society groups, research groups, think tanks and others.
What is your message to the people?
We were born among the people and we will conduct people-centred politics. We want the people to judge us on what we have done over the last 30 years, what we are doing now and our expectations for the future. We ask the people to support us with complete confidence.