By KYAW YE LYNN | FRONTIER
YANGON – Health authorities have asked residents in Yangon's Hlaing Tharyar Township to take precautions, as dozens have been hospitalized after inhaling acrid smoke from a blaze at the city's largest rubbish dump.
The fire broke out at Htein Bin landfill in Hlaing Tharyar on Saturday, due to a buildup of methane. Six days later, smoke had spread through the area, as firefighters and soldiers struggled to extinguish the fire.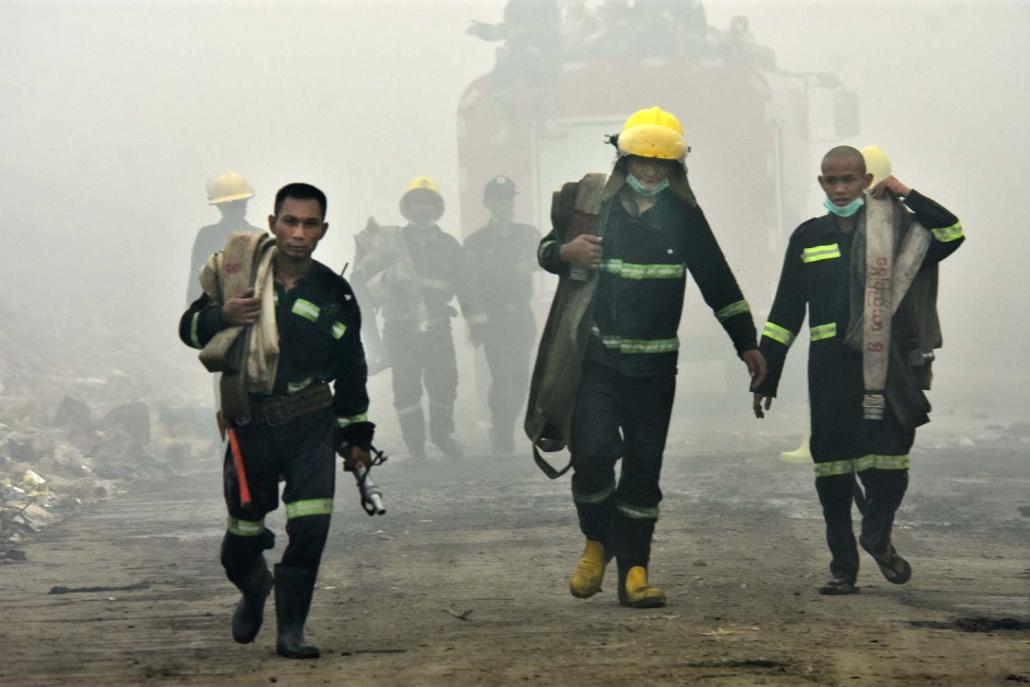 U Sann Lwin Oo, the head of Hlaing Tharyar General Hospital said his staff had provided medical treatment to a total of 38 people, with underlying health problems relating to the lungs, kidneys and heart, which the smoke had exacerbated.
"Patients with health problems relating to smoke inhalation started arriving at the hospital on the night of April 23," he told Frontier on Thursday.
"To date, 19 patients were admitted to hospital, while 19 were treated at the Outpatient Department."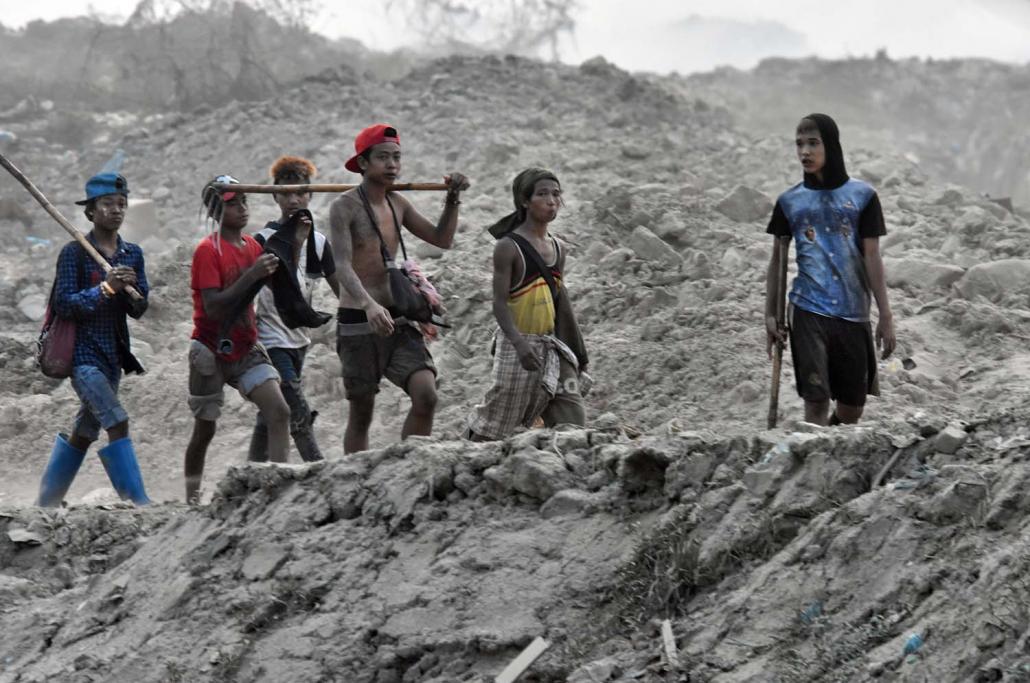 He added that four of the 19 hospitalized patients have since been discharged, as their conditions improved, while one patient suffering from severe lung disease has been transferred to Yangon General Hospital.
"Two are children. The youngest is just three years and three months old. Both have underlying diseases," he said, adding that the oldest patient is a 94-year-old man.
"All the remaining 14 patients are in a stable condition," he said, adding that a firefighter was also admitted to the hospital with a minor injury today.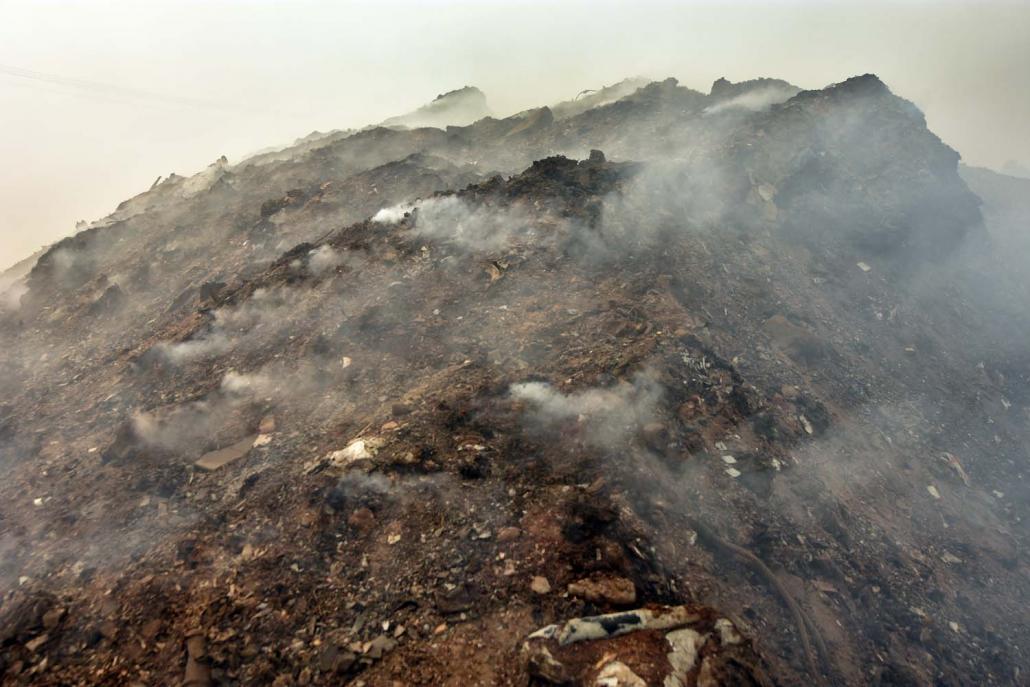 Several media outlets have reported that four people died from inhaling the smoke, but Hlaing Tharyar Township medical officer Daw Khin Yupar Soe said only one death had been reported, of a 60-year old woman.
"We investigated the case, and found the patient was already suffering diseases relating to heart and kidney failure. So the death could not be said to be directly related to the smoke," she told reporters on Thursday.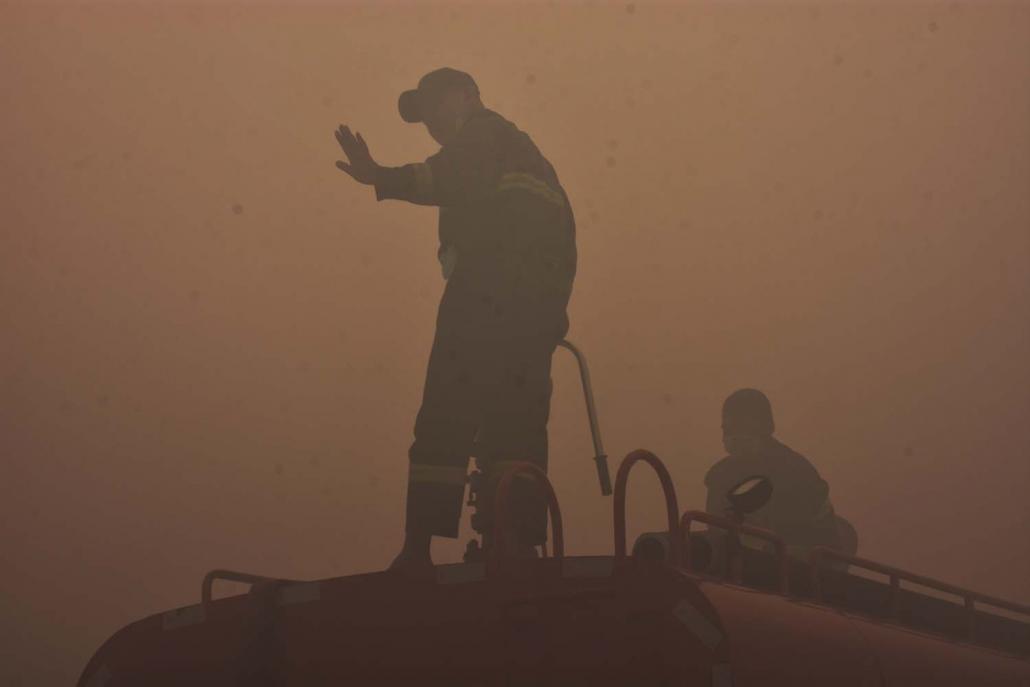 She said her team had opened five temporary clinics in the quarters nearest to the fire, to provide medical care and to alert residents to take precautions against the smoke.
"The smoke could make people with underlying health problems feel worse. So we are telling people to come to the hospital if they are coughing and choking," she said.