The centuries-old informal money transfer system known as hundi is built on trust, rapport and friendship. It's still thriving in Myanmar, though it might be a drain on the official economy.
By JARED DOWNING & SU MYAT MON | FRONTIER
FROM THE back office of a Yangon storeroom for shoes and traditional handicrafts, a woman who asks to only be referred to as "Ma" runs a hundi money transfer service. She accepts sacks full of kyat from clients, along with bank account numbers, and then instructs her contact in the United States to make a transfer.
The client receives no receipt; Ma's word is the only guarantee. Whether or not the transfer is, strictly speaking, legal depends on whom you ask. In Ma's case, at least, it is all in the service of the Lord.
Ma's hundi service was created by Kachin Christians living in the US who wanted to send donations to churches and funds to family members back in Myanmar. Other than a small amount to cover phone costs, Ma takes no commission.
"It is just for us to help one another," she said. "If I was trying to make a good business, it would look a lot different than this," she added, indicating her modest downtown storeroom.
Unlike Ma, most of those in the hundi business are in it to make a profit, though their fee for handling outgoing or incoming international transfers is rarely more than two percent.
Hundi originated in India hundreds of years ago as an informal money transfer system built on familiarity, favours and trust.
Hundi networks are often started by traders who do business together or by members of a family. They expand as friends and acquaintances are brought into the group.
They are not strictly speaking illegal since no actual currency enters or leaves the country and no step in the process is against the law.
Although off-the-grid money transfer systems are often associated with international drug and weapons dealing and other unsavoury business, Mr Sean Turnell, a specialist on Myanmar's economy at Macquarie University in Sydney who has spent more than 10 years researching the use of hundi in Southeast Asia, argues that Myanmar's hundi industry is mostly benign. 
"The reason people are worried about the hundi system is because bad actors might use it to move money around," Turnell said. "[But] really it has always been used in places with a high number of migrants and displaced people."
Turnell said informal money transfers have been an integral part of the Myanmar economy since the Second Anglo-Burmese War, which ended in 1853, and were used by civil servants and merchants in British India – of which Burma was a province until 1937 – to move money around.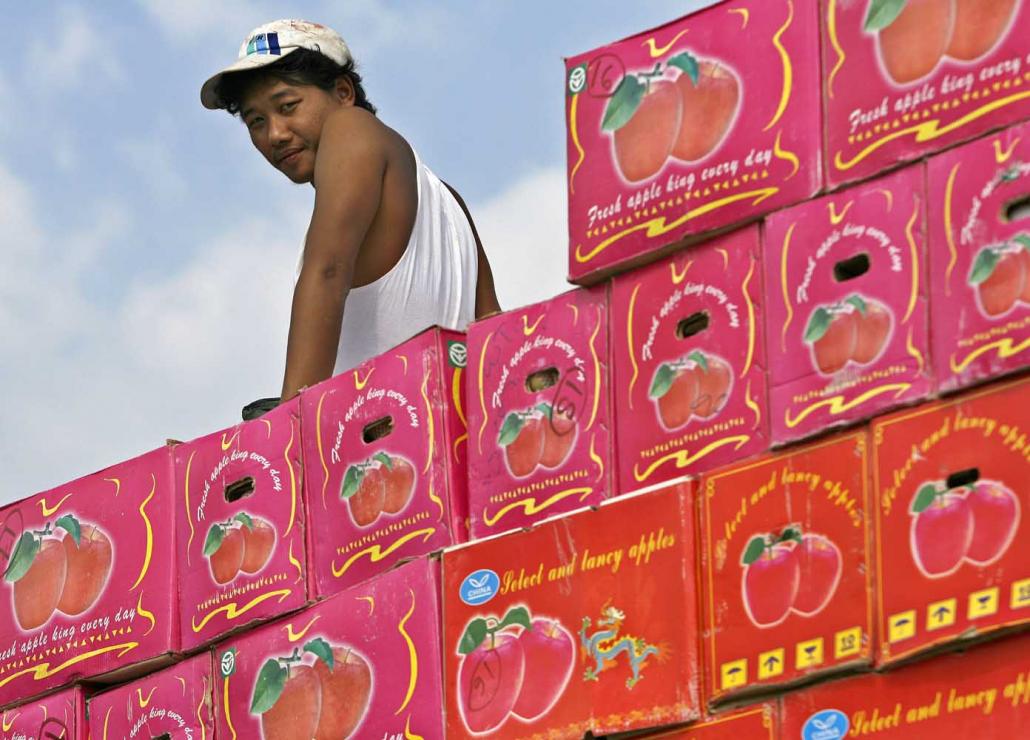 The international dimensions of the hundi business in Myanmar received a boost from the exodus of political and economic refugees after the crushing of the 1988 national uprising.
"Migrants wanted to send money home, but they're unofficial, they crawled across the border, sometimes literally. Many weren't legal residents and couldn't open bank accounts in Thailand. And in any case their families in Myanmar didn't have accounts," Turnell told Frontier.
The World Bank says the number of bank accounts in Myanmar grew by 25 percent between 2010 and 2014, but remains low. In Myanmar in 2014, there were 162 accounts for every 1,000 adults; in Thailand in 2013 the ratio was 1,173:1,000.
Hundi provides an effective option for transfers that may otherwise be difficult, if not impossible, due to the legacy of US sanctions. Despite sanctions being lifted last October, most American financial institutions are either wary of working with Myanmar banks or are yet to establish relationships with them that would enable international transfers through the SWIFT system.
Ma said she could use Western Union but did not want to bother with the red tape and hefty fees. She can arrange a transfer direct to a client's account in the US for free, by making a phone call.
Ma will only arrange transfers if there are enough donations on the US side to balance the accounts.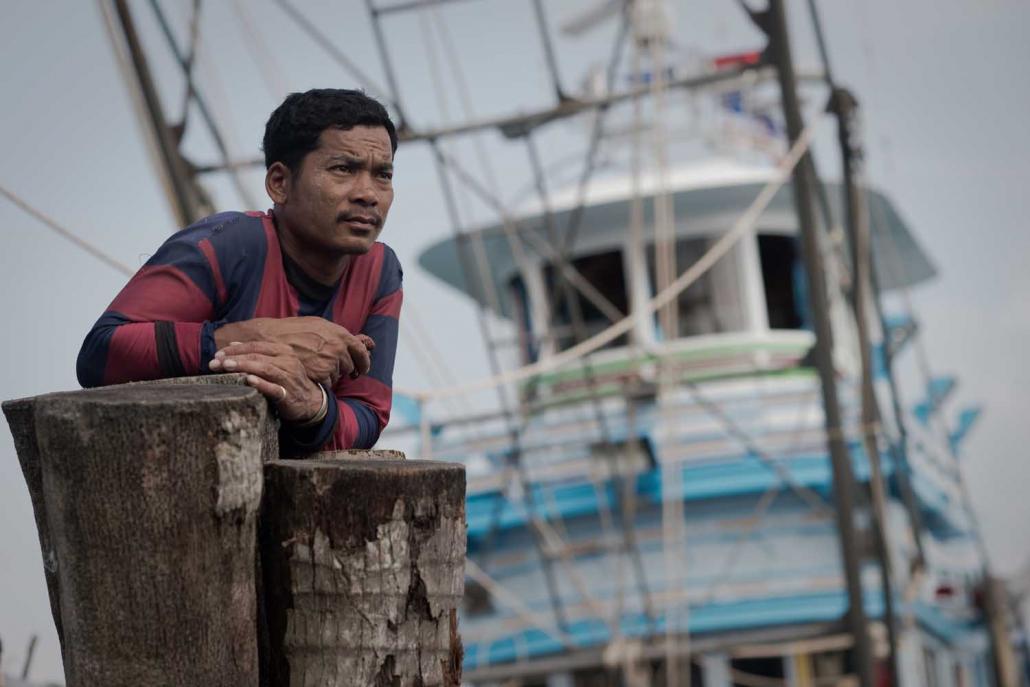 Hundi transactions closer to home might involve transfers of goods, especially in border areas, because cash rarely crosses international boundaries. A hundi operator in Myanmar might send a motorcycle or half a tonne of potatoes to their partner across the border.
The system does not move money at all, said Turnell. It is "a way of transferring of value across nations purely by trust".
"If a hundi agent ran away with the money, they were very quickly punished by the community. And of course if you did cheat, that would be the last time you cheat."
Functional though it may be, the economy of "trust" does not help the economy of currency.
Informal transfers are almost impossible to measure. Turnell said a rough guess for Myanmar would be about US$2.5 billion a year, or about half of documented transfers.
In an interview with Frontier last year, Yoma Bank chief executive Mr Hal Bosher said that migrants weren't the only group using hundi to transfer money. Even large companies and investors send money through informal networks, often using chains of offshore bank accounts and third-party partner businesses.
Bosher argued that like the smaller-scale hundi transfers their motivations for doing so are simple expediency.
"[The hundi] market is not necessarily black money," Bosher explained. "It could be a legitimate business, but the pain of going through a formal bank is so high that they say, 'Forget it, let's just go back to this other mechanism.' So they're earning the money honestly, but the mechanics of getting the money offshore [legitimately] are such a nightmare that they just don't bother."
The hundi system, he continued, will only fade away when Myanmar's fledgling financial sector matures into something people can trust.
"We have to bring all those people into the formal financial sector, but to do that there has to be a reason to join, and right now it's so painful to be a part of it that they would rather just stay where they are," Bosher said.
Fortunately, Myanmar banks are slowly building international reputations in the post-sanctions age. The number of accounts is rising and credit cards and mobile banking apps are slowly but surely gaining traction.
Indeed, Turnell believes smartphones might eventually sound the death knell for the hundi system.
New mobile banking and transfer apps that have transformed digital payments in the developed world may revolutionise money transfers. Experimental payment systems backed by telecoms companies and built on mobile credit may eliminate the need for bank accounts.
But in a way, even these services are a version of hundi – built on faith in data held on servers rather than anything real. "In the end, it all comes down to psychology; it all comes down to trust and perceptions," Turnell said.
For Ma, the system is still no different than dropping an envelope in a church collection plate.
"This is not a business," she said. "It stays among relatives and Christians … I trust my friends."