By KYAW LIN HTOON | FRONTIER
YANGON — Thousands attended the funeral of prominent pro-democracy activist Ma Mee Mee at Yay Way Cemetery in northern Yangon on August 17.
Veteran activists from the 1988 uprising against military rule, in which Mee Mee took part as a student aged 17, spoke at the event and urged the younger generation to emulate her example. Mee Mee died aged 47 in a car crash on August 13 in Ayeyarwady Region, leaving behind two children.
Several thousand people listened as U Min Ko Naing, a prominent member of the 88 Generation of student activists, recounted his memories of Mee Mee.
"I will always be proud of having worked with you. Now, look, there are the thousands of people coming to your funeral," he said.
"I wish to tell younger generations, don't feel down-hearted while doing political and philanthropic work. They should emulate you."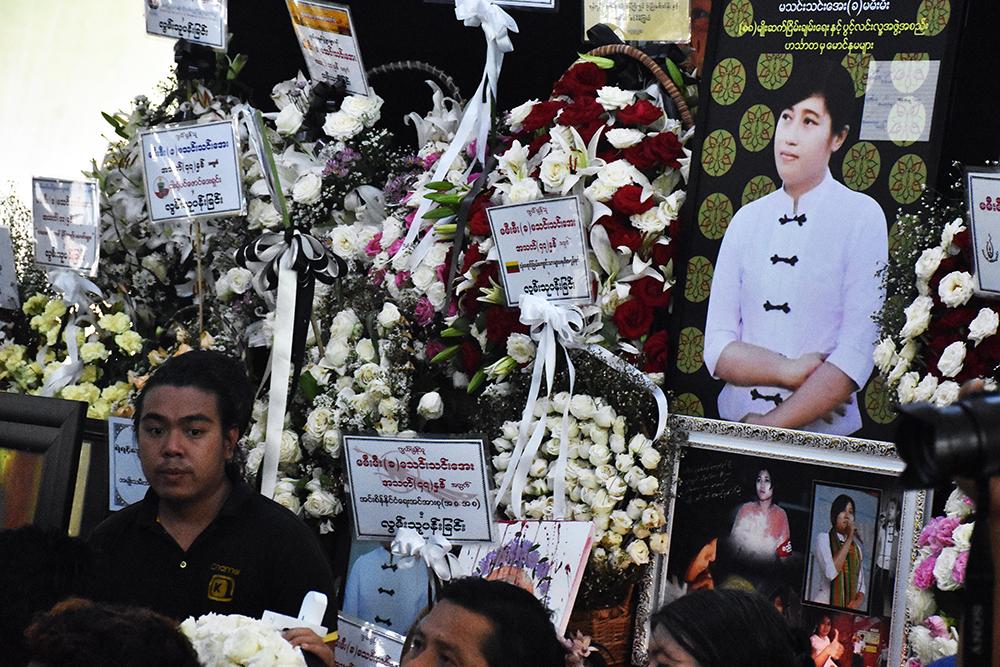 Younger activists, such as poet and free speech advocate Maung Saungkha, also spoke. He recalled his personal experience of Mee Mee, carrying out voter education together in marginalised areas of Yangon Region before the 2015 general election.
"We worked together a lot and I learned a great deal from her political experience. She was never afraid of dictators, and was like a big sister to me," he said.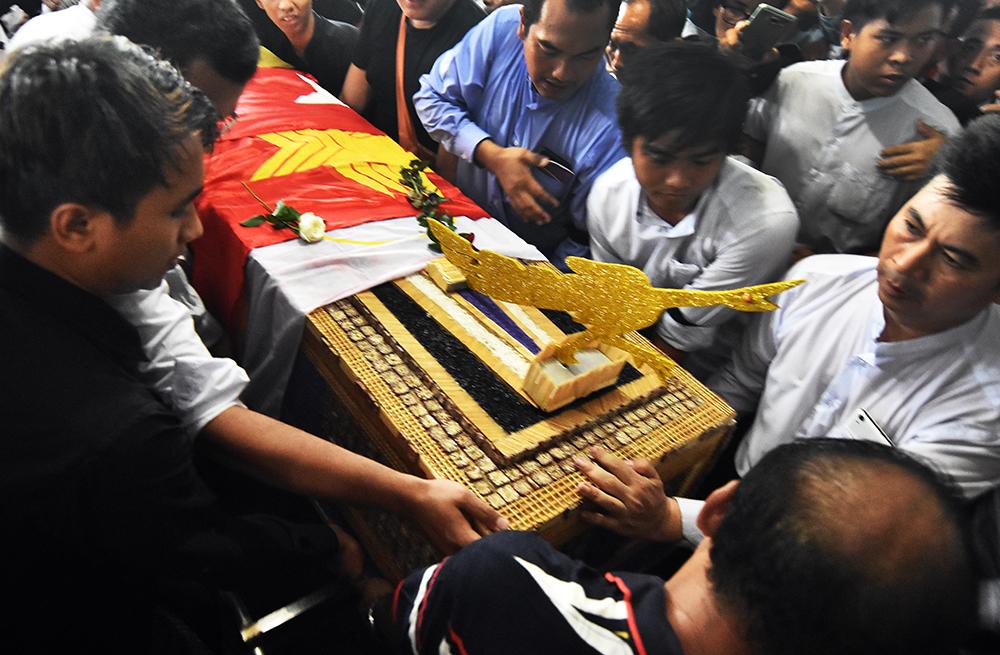 Mee Mee was a student union activist in 1988 while attending a high school in Yangon's Tarmwe Township. She was detained for four months the following year in Yangon's Insein Prison. On release, she joined the student-run Democratic Party for a New Society. She switched to the National League for Democracy in 1990, which that year swept an election whose result was ignored by the military junta.
Going on to study biology at Dagon University, she was arrested for participating in the 1996 student demonstrations against the junta and sentenced to seven years in prison. Spending time in Insein and Tharrawaddy prisons, she was released in 2002 and joined the 88 Generation students' group in 2005.
She was jailed again in 2008, receiving a 65-year sentence, for her part in the uprising known as the Saffron Revolution the previous year, when pictures of her protesting were circulated across global media. Moved between Insein, Pathein, Katha and Shwebo prisons, she was released in 2012 in a mass amnesty announced by President U Thein Sein that included other political prisoners.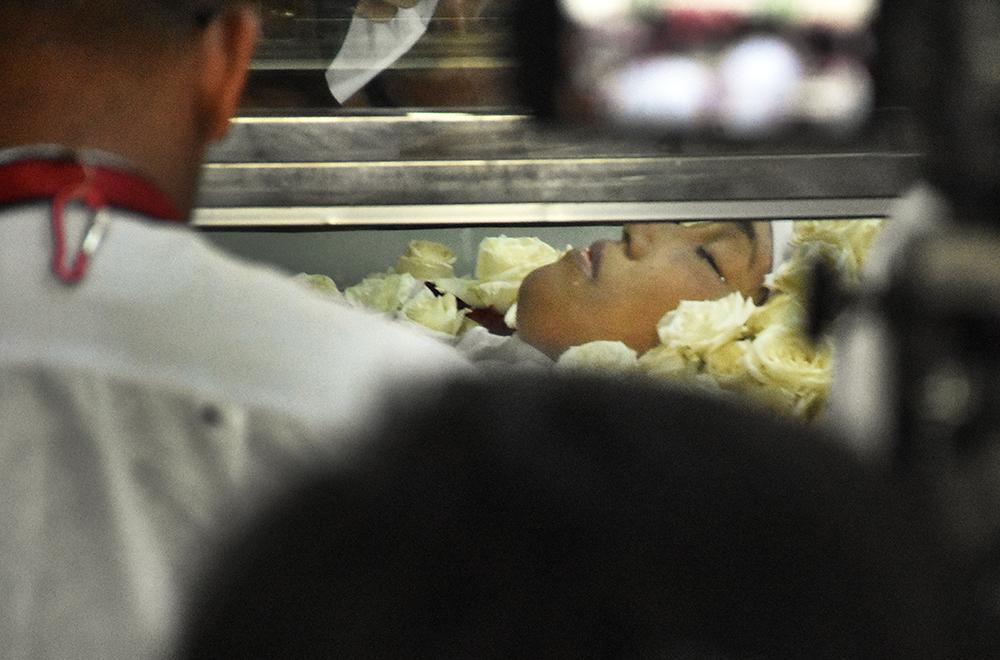 In 2016, before the transfer that year to the National League for Democracy-led government, she was briefly detained for supporting students protesting against limited reforms to the Education Law.
At the time of her death, she was the deputy of the women's wing of 88 Generation Peace and Open Society, a civil society group. Celebrated also for her many charitable works, she volunteered with the Myanmar Red Cross Society, the Myanmar Mobile Education Project, and the Open Myanmar Initiative.
Daw Phyu Phyu Thin, a female lawmaker in the Pyithu Hluttaw for Yangon's Mingalar Taung Nyunt Township, said, "there may still be gender discrimination but, sometimes, women need to break through the barriers by themselves, like Ma Mee Mee did. I urge all women to earnestly get involved in nation building."