With more than 45 million followers, Buddhism is Myanmar's most widely-observed religion. Here's the basics.
The story begins in northeastern India in the 5th century BCE, when aristocrat-turned-ascetic Siddhārtha Gautama (pronounced "GO-tama" in Myanmar) meditated under a bodhi tree and found enlightenment.
According to Myanmar tradition, the newly-minted Gautama Buddha (Buddha means "awakened one") met two merchants from the Ayeyarwady Valley and gave them eight hairs from his head, which King Okkalapa enshrined within what would become the Shwedagon Pagoda.
Other historians contend that Buddhism took quite a bit longer to reach the region, brought from southern India and Sri Lanka to Southeast Asia after the 3rd century CE.
Either way, today Myanmar is one of the most Buddhist countries in the world, accounting for 89 percent of the population with roughly 500,000 monks (plus around 75,000 nuns).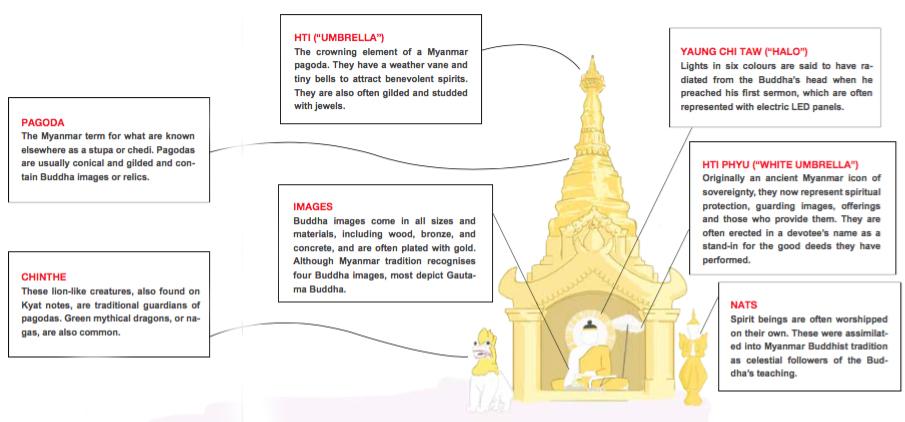 buddhism-101-1.jpg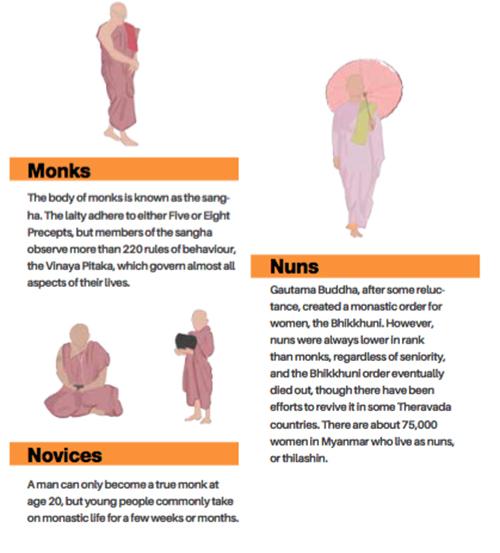 buddhism-101-3.jpg